Eldernet Community
5 hours ago - Geraldine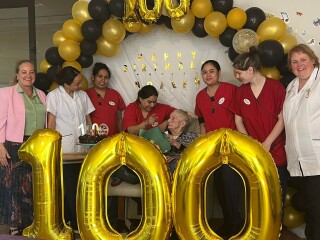 We Celebrated one of our Residents 100th Birthday.
8 hours ago - Christchurch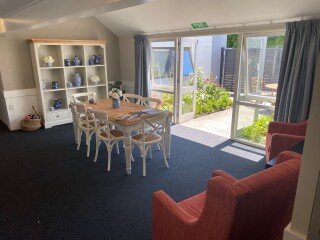 Our home has been revamped to become a modern, light, bright and airy unit with up to date artwork and access to seating in the garden areas being updated.
1 day ago - Nationwide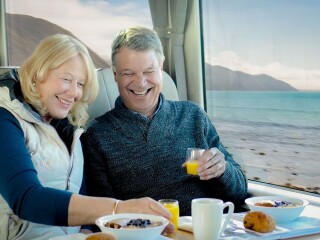 Save 15% on scenic train fares this season
TRAVELLING NORTHBOUND 20 OCTOBER TO 31 JANUARY 2024 - Northern Explorer and Coastal Pacific
TRAVELLING EASTBOUND 20 OCTOBER TO 31 JANUARY 2024 - TranzAlpine
Let us take care of the driving as you relax into our cosy carriages.
PROMOCODE: GONORTH15SP
1 day ago - Timaru
The 17 Cottages share a site with Glenwood Home in Timaru. The residents of the cottages all enjoy the same high level of service provision as residents in the home. The services and delivery of them has worked exceedingly well for 30 plus years. The reasonably priced Occupation Right Agreement, low monthly service maintenance fee,and the high standard of accomodation continues to make the cottages an attractive option for people in their retirement years.
We have embarked on a programme to update and modernise our cottages. We are nearly finished renovating all the units, providing safer wet-floor showers, energy efficient heating, modernised interiors and new kitchens to provide an open, inviting work space for those who love to cook and bake.
For those who love gardening, there are lovely little gardens surrounding each cottage, as well as the central garden for the cottages. the gardener supports individual gardens. You can potter at will, or just enjoy the park-like surroundings.
2 days ago - Wyndham
3 days ago - TEST SITE ONLY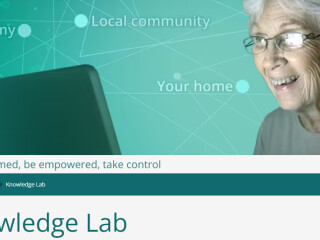 Have a look at the Eldernet Knowledge Lab . You will find everything from our free book Where from here He ara whakamua and so much more. Have a look and let us know what you think.
6 days ago - Christchurch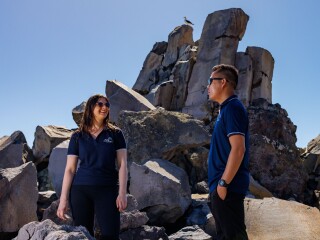 At Ali's, we CARE. We not only pride ourselves on looking after our clients but also our staff and this year we introduced Ali's CARE Penapena Friendly Society. This is like a Christmas savings club for the staff. It means they will have support from the society for emergencies and enable them to save through the year.
Penapena is a Māori word meaning, to cherish, look after, save up, and store. I believe this means we will be able to support ourselves and our whanau better in the coming years with the potential recession going to affect us all in different ways.
This is just one of the ways Ali's makes a difference.
6 days ago - Christchurch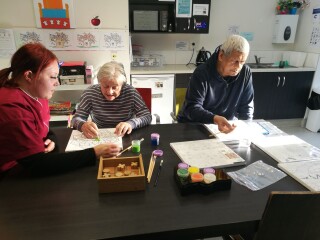 Here at Hoon Hay Village, we make the most of our days and engage with our residents in meaningful activities. This includes outings into the communities, enjoying entertainment and music activities as well as doing craft, quizzes and gardening.
At Hoon Hay House we offer a unique opportunity to enjoy all the comforts of home in our facility. Our staff are passionate about dementia care and ensure your loved ones are getting the best care.
6 days ago - Christchurch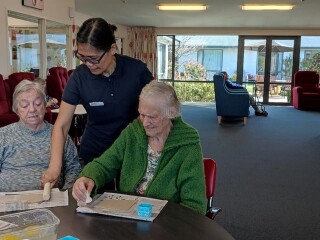 At Hoon Hay Rest Home Memory Care our residents form new friendships and enjoy the ability to celebrate each day, love to engage out in the community and live an active lifestyle. Our care team ensures that every day counts, and Mum and Dad feel loved and cherished.
We are passionate about providing best care and enabling our residents to live a life full of meaningful activities. All our staff are specifically trained and embrace looking after your loved one in our memory care facility.
Our Diversional Therapists and Activities Coordinators are on site 7 days a week and are committed to providing something for everyone, ranging from music to exercises, walks and outings into the community to playing a game of house or enjoying the lovely weather in our lush gardens engaging in outdoor games.
1 week ago - Wellington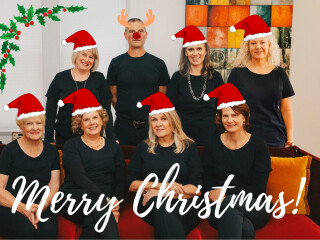 The TaskMasters team have had a very busy year! We just wanted to take a moment to wish you all a very Merry Christmas and we look forward to seeing you all in 2024, rested and ready for another busy year!
1 week ago - Dunedin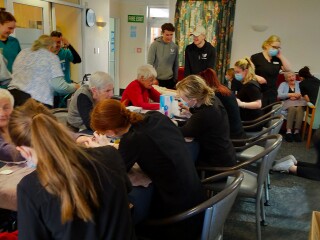 Are you looking for somewhere that provides your loved one with activities and care through out the day.. then look no further! our experienced team have an excellent range of things to do. Give me a call today to discuss...
Respite care - a space has just become available for a respite room over the Christmas break, if you could benefit from this then please do call today and book this space.
1 week ago - Dunedin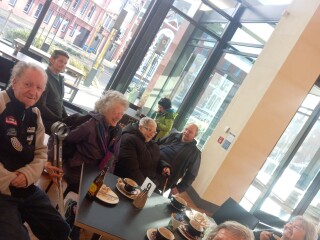 Day care spots have just become available, if your loved one would like to come and spend the day doing fun activities and being cared for by our caring healthcare assistants and nursing staff, give me a call today!
If you are looking for some respite over Christmas or new years, look no further! Give me a call today and we can see how we can ensure that you have a break and know that your loved one is being taken care of.
2 weeks ago - Multiple locations- Nationwide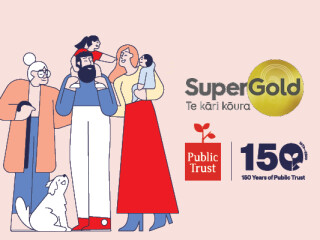 Supergold card discount for Enduring Power of Attorney (EPAs) with Public Trust
Public Trust provides a wide range of services designed to support you and your whānau throughout every stage of life. Plan for the future with confidence, with our experts by your side.
Our surprisingly affordable Enduring Power of Attorney just got surprisingly more affordable! You can now get $30 off with a SuperGold card. Make an appointment or enter the offer code GOLD30 at the checkout online.
The best time to get an EPA is now!
2 weeks ago - Auckland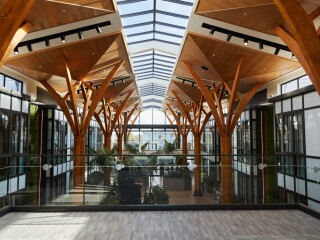 We are heading towards Christmas -Take a peek at the events organised for our residents.
November
Diwali Celebration- Thursday 23rd November
Drum Fit Class- Wednesday 29th November 2023
Pet Therapy- Thursday 30th November 2023
December Upcoming Events
GBC Chorale- Sunday 03rd December
Young at Heart Concert- Monday 04th December
ALS Christmas Lunch- Wednesday 06th December
Operatunity Concert- Monday 11th December
Market Day- Tuesday 12th December
Rawhiti Christmas Celebration- Thursday 14th December
3 weeks ago - Napier
We have recently acquired 4 chicken who are now laying daily which our dementia residents can view and feed daily.
3 weeks ago - Napier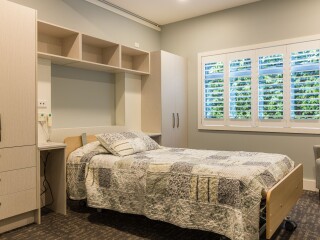 Bryant House Hospital Level Care facility is now open.
This purpose-built luxury 17 bed facility has large spacious rooms, 12 of which have private ensuites.
All rooms have built-in joinery, Smart TV, Wifi, Ceiling hoists ensuring every comfort has been accounted for.
Our beds and bedding are luxurious with the majority of rooms having king single beds, feather-down satin edge quilts with quality in mind.
If you require Hospital Level Care, looking at this brand new facility should be on the top of your list.
3 weeks ago - Christchurch
Pharmacy Now packs, sorts & delivers for FREE nationwide to urban areas in NZ.
To start using our service, you or your doctor can send your prescription(s) to us.
Contact us today - 03-365-1564 or visit our website www.pharmacynow.co.nz
3 weeks ago - Auckland
We are now ACC registered.
3 weeks ago - Auckland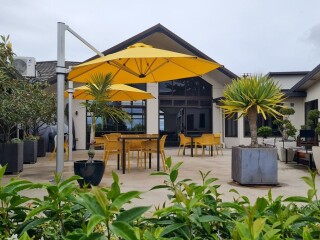 Are you looking for Rest home care or day care? We can help.
We are pleased to advise that we have again achieved the maximum four years certification.
Room Vacancy Status

We currently have no vacancy available, however we offer our popular day stay service and also have a waitlist for upcoming vacancies, please call to discuss your needs for any upcoming vacancies or for our popular day stay service.
All rooms have an ensuite toilet and there is a mix of sizes and configurations such as those with glass sliding door to a garden courtyard or others with views toward the Waitakere ranges, Royal Heights Park or Auckland City and the bridge. Please call us to discuss.
We welcome visits to view the great resources our facility has for residents and our day stay clients. Book a visit by calling 09 833 9333 or to have a chat about your needs.
Day Stay
Please have a chat to us about our day stay service. These can be either regular or occasional. Join in the activities, entertainment and meet our friendly residents and staff. This is a booked service so we do need to discuss your day care needs before hand. All the various funding support options can be utilised toward this service.
---
Royal Heights is proud to have achieved four years certification (three times running).
3 weeks ago - Levin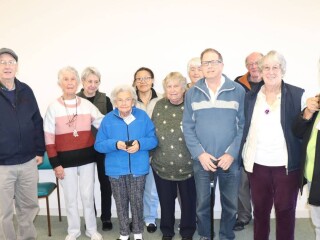 Adult Day Club
Adult Day Club is a community social service for older people who have a need for companionship and stimulation because of disability, isolation or loneliness.
We have a varied programme to give guests the opportunity for conversation and stimulation. Activities such as indoor bowls, card and table games, dominoes and bingo are offered as well as musical entertainment. Our centre is a warm, safe place, run by volunteers who enjoy their job. A two-course meal is provided at midday from our on-site kitchen with transport to and from the centre if needed.
Intending guests or family members are welcome to call in at the centre when we are open.
Subsidy
A DHB subsidy is available for people who meet the criteria. Self-funded guests are very welcome.
Location
Baptist Church Hall, 17-19 Rugby Street, Levin 5510
3 weeks ago - Rotorua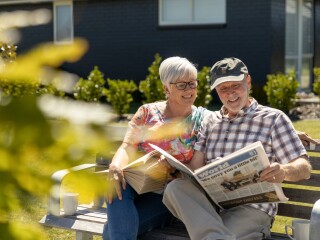 Explore the possibilities that could open up when you retire at Lynmore Rise Retirement Village in Rotorua.
This is a place where tranquil living meets vibrant community spirit. Here you can enjoy the scenic views of Rotorua's natural beauty and embrace a lifestyle that mixes relaxation with lively activities.
All the villas are neatly designed to cater to your every need, creating a comfortable and inviting atmosphere. At Lynmore Rise, you can make each day unique, filled with companionship or quiet time on your patio.
Come experience the heart of peaceful retirement in the enchanting setting of Rotorua.
4 weeks ago - Feilding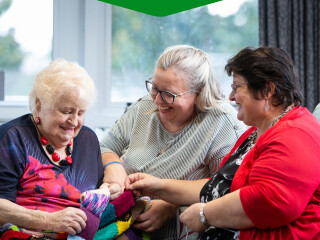 Christmas Special Offer - $1,000 cash-back on all care suites purchased before 15 December 2023
The Christmas season is just around the corner. Whether you require resthome or hospital level care, Ranfurly Manor Residential Care Centre is here to make the holiday season truly special. Purchase an Occupation Right Agreement to any Care Suites (Internal Care Apartment) and receive a $1,000 credit on settlement*.
Imagine the joy of knowing that your loved ones can enter a beautiful care suite where care is available 24 hours a day. It is the perfect option when looking for care. We can provide you with the whole package, comfort, care, safety, friendship, activities, and peace of mind. Terms & conditions apply*.
Please phone Celina Turner, our Sale Manager at 021 1905 953 or email village.ranfurly@promisia.co.nz.
4 weeks ago - Christchurch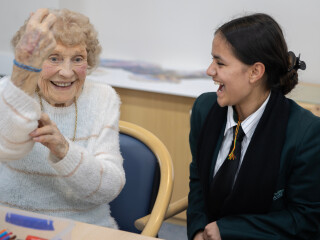 Our rooms with beautiful garden views are available!
At Promisia Aldwins House you won't pay any premium room charges! We accept Residents for both Hospital and Resthome Care in our beautiful refurbished facility.
Contact Us
62 Aldwins Road, Phillipstown, Christchurch, 8062
Phone: +64 3 242 0180
Email: reception.aldwins@promisia.co.nz
4 weeks ago - Christchurch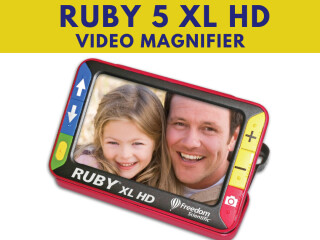 Say goodbye to the limitations of a conventional magnifying glass when it comes to reading small print.
Experience a whole new level of clarity and convenience with our cutting-edge magnification technology. Don't let low vision hold you back any longer; unlock the power of enhanced reading with our innovative solution.
Introducing the ideal companion for shopping, banking, accessing libraries, dining out, and travelling - the ultimate electronic handheld magnifier, designed to perfectly fit in your pocket or purse!
Magnification on the go has never been easier than with the RUBY 5 XL HD Handheld Electronic Magnifier.
The RUBY 5 XL HD Handheld Electronic Magnifier puts crystal-clear, high-definition magnification in the palm of your hand.
The slim RUBY 5 goes anywhere with you, while the five-inch screen brings out even the finest details. You can magnify materials up to 14 times: books, photographs, newspapers, labels, and more.
FEATURES:
See more on the 5-inch widescreen LCD
Continuous zoom with 2x - 14x magnification
Lightweight design
Fast reading with no blur
Built-in reading stand
Two-position flip-out handle
It goes anywhere with 3 hours continuous use
Save images and send to computer with USB port
Includes batteries, charger, wrist strap, case, and USB cable
Take advantage of this opportunity to enhance your vision and transform your daily life.
To learn more about the Ruby 5" XL HD Handheld Electronic Magnifier, click the following link: RUBY 5 XL HD handheld-magnifier
4 weeks ago - Christchurch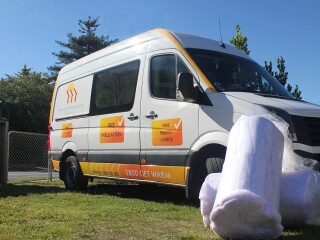 All homes built before 2008 or which did not have their insulation topped up since, are likely to have too little insulation to keep warm at an affordable cost. Luckily more homes than ever qualify for a subsidy to get insulation installed or topped up. Criteria have been extended and more low income areas are now qualifying ! In those low income areas owner-occupiers qualify for 80-100% subsidy on insulation regardless of their income. So if you do not have a Community Services Card as part of your GoldCard, give us a call and we check whether your address qualifies. If you do have a Community Services Card, you will qualify for a subsidy regardless where you live. We can do a free check whether your house would benefit from a top-up.