TaskMasters
At a glance
Name

TaskMasters

Category

Downsizing & moving home

Address

Wellington

Regions

Hutt Valley, Wairarapa, Capital & Coast

Mobile

Email

Web
TaskMasters is a professional organising company. We specialise in working with you in your home with a particular emphasis assisting you to downsize and move to retirement living.
Testimonials
Testimonials
"TaskMasters organised all the decluttering, cleaning and the finishing touches on the garden. When a challenge arose, they dealt to the issue in a flash with expedience, professionalism and exceptional customer service - happy clients!" Tia

"TaskMasters helped pack our apartment and oversee a renovation, handling the project to the very last detail. We highly recommend TaskMasters to anyone - well worth every penny spent! They took the headache and stress away!" - Mary and Peter Biggs

"TaskMasters are highly professional and thorough. Whatever you require they will organise it for you, with a team of well qualified and skilful tradespeople at their disposal as well. Judy and Jane (and their incredible team) are an indomitable and indefatigable highly professional pair, and what is more, very soon became good friends, the ones with solid shoulders to lean on!" - Mary and Graeme Fogelberg

"A great big thank you for the wonderful service you provide. The move could not have been simpler and all the people involved were not only efficient but very good company as well." - Happy Client

"Thanks to the Taskmasters team the place looks a thousand times better than on any other day after moving in that I have experienced!" - Elaine Bolitho
Updated: 12 May 2023
Service Description
Service Description
TaskMasters are professional organisers who coordinate, research, source and organise on your behalf to complete all your home tasks.

If you are moving house or downsizing, we offer a complete wrap around service from pre-house sale tasks to decluttering, packing, moving, unpacking and setting up in your new home, with an emphasis on retirement living.

We offer a free initial, no obligation meeting with you to discuss your requirements and our pricing structure.

Our team are mature professionals with years of life and work experience between them. We guarantee that Judy or Jane, as owners of the business, will oversee your job from the beginning to the end.

We have an extensive network of quality and reliable tradespeople who we, or our clients, have personally used over many years, who often prioritise our work. We also have relationships with many specialist collectors and antique dealers.
Updated: 1 Nov 2023
Suburbs/Districts/Towns Serviced
Suburbs/Districts/Towns Serviced
TaskMasters currently serves the greater Wellington region including Wellington, Lower Hutt, Kapiti Coast and the Wairarapa. If you are outside these areas please contact us to enquire as we can arrange to provide our services outside the Wellington region.
Updated: 15 May 2023
Meeting the needs of older people
Meeting the needs of older people
TaskMasters prides itself on the excellent service we provide with a particular emphasis on meeting the needs of our seniors in the community. We ensure an empathetic approach and an understanding that we have developed from our own life experience as mature professionals and over seven years working with our senior clients. We understand the issues facing people when it comes to downsizing and moving into retirement living. We listen and we care. Our role is to guide you as you make the necessary decisions about what to do with a lifelong collection of treasured possessions. We hold your hand every step of the way and ensure that we facilitate the process in a seamless and stress-free way.
Updated: 15 May 2023
After Hours
After Hours
After Hours
Status
Details
After Hours
Yes
TaskMasters is always available by phone and if necessary we can arrange to work outside normal business hours.
Updated: 15 May 2023
Payment
Payment
Payment
Status
Details
Payment required
Yes
Updated: 15 May 2023
Languages Spoken
Languages Spoken
Language
Status
Details
English
Yes
Updated: 15 May 2023
Credentials & Membership
What's New
What's New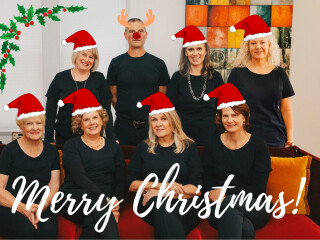 The TaskMasters team have had a very busy year! We just wanted to take a moment to wish you all a very Merry Christmas and we look forward to seeing you all in 2024, rested and ready for another busy year!
Updated: 30 Nov 2023