Steele Park Home
At a glance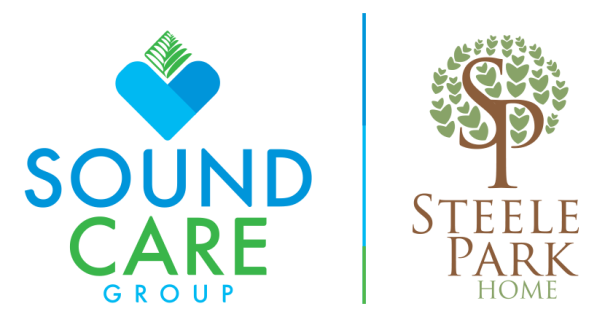 Vacancy

Yes

Name

Steele Park Home

Category

Rest Home

Address

138 Firth Street
Hamilton East
Hamilton 3216

Postal Address

Same as above

Region

Waikato

Phone

Email

Web
Personnel
Manager

Tina Manuel - 0272760275

Owner

Carly Mangulabnan

Clinical Manager

Mable John - 0272346606
Other services
At Steele Park Home we specialize in individualized care that looks after our residents overall needs, developed with them and for them, and delivered by our expert team of managers, nurses, health care assistants and support staff who all share a true passion for aged care.

At Steele Park Home we offer compassionate and respectful care to our residents, whether it be rest home, palliative and hospital care as well as respite and care support.

Our home puts our residents at the heart of our culture. We understand how you have always lived in your life with purpose and would like to keep it that way. That's why everything we do considers your personal choices at every level of your wellness.

When it comes time to consider a care facility for yourself or a loved one call us to come in for a chat and view our facility. We will be proud to discuss our Amenities and what we offer.

Steele Park is located within a short distance of Hamilton East's many amenities, including Steele Park, a popular go to for leisurely walks and sport activities. It's a place where family and friends can conveniently visit. We are proudly part of the Sound Care Group, with five homes offering holistic care to older people in New Zealand.
Service/Facility Details
Service/Facility Details
Detail
Status
Contract with Te Whatu Ora
Yes
Certification
Yes
ORA Applies
No
Updated: 29 Jun 2023
Bed and Vacancy Details
Bed and Vacancy Details
Detail
Status
Approximate number of beds at this level of care
16
Vacancy
Yes
Please contact Tina on 027 276 0275 for a viewing and availability
Impending vacancy
No
Short stay considered
Yes
Premium Accommodation Charges
Some Rooms from $30.00/day up to $35.00/day as at 07 Sep 2023
MOH Certification and Audit Report
View MOH certification and audit report (opens in a new tab)
Extra admission requirements due to COVID-19
Please enquire
Updated: 11 Dec 2023
Testimonials
Testimonials
My partner was recently in respite care for six weeks at Steele Park, Hamilton. Both of us were delighted with the level of professionalism shown by staff, from the cleaners to the managers. Problems were addressed as promptly as was practicable. The nursing staff were skilled and managed to get round the residents despite periodic unavoidable staff shortages. The carers were efficient and always ready to help, invariably with a smile and friendly word. The cleaning staff kept the whole building spotless and went the extra mile to ensure that any spills were speedily mopped up and the area sanitised. COVID protocols were in place for the protection of residents. And if this were not enough, the meals supplied were fit for an upmarket hotel - all kudos to the chef! I would be happy to recommend Steele Park to anyone in need of quality residential care.

- From Jo B./ May 2023
Updated: 28 Jun 2023
Personnel
Personnel
Type
Hours Per Week
Status
Details
Registered Nurse
Yes
We have 24 hour Registered staff coverage. Our team has a high level of experience in aged care.
Nurse Practitioner
Yes
Our Medical team consists of 3 GP's and 2 Nurse Practitioners who provide weekly visits and 24hour GP /NP oncall for Urgent Care
Healthcare Assistants/Caregivers
Yes
Our Caregivers are highly experienced. Regular training sessions are held in all topics to maintain our culture of care
Physiotherapist
Yes
Weekly onsite visits Available on referral
Occupational Therapist
Yes
As required
Social Worker (on site)
Yes
As required
Diversional Therapist
Yes
Weekly Oversight
Activities Co-ordinator
Yes
All our residents are encouraged to participate in a programme specifically designed for them.
Hairdresser
Yes
We have professional Hair Dresser visits fortnightly.
Podiatrist
Yes
Available on request.
Dietitian
Yes
We cater for special dietary needs and all our menus are Dietitian approved
Accredited Visitors
Yes
We welcome Red Cross, RSA and Accredited Church visitors to Steele Park
Kaumatua
Yes
Chaplain/Spiritual Advisor
Yes
Non denominal services are held
Other Personnel
Yes
A wonderful and diverse range of entertainers are on board * Allied Health Professionals as needed
Updated: 28 Sep 2023
Specialities or Areas of Expertise
Specialities or Areas of Expertise
Specialities or Areas of Expertise
Status
Details
Oxygen Management
Yes
Our registered nurses are on duty 24 hours a day and can provide this level of care
Gastronomy/Nasogastric Management
Yes
Our registered nurses are on duty 24 hours a day and can provide this level of care
Bariatric (Care of the very overweight)
Yes
we have specialised equipment on site
Palliative Care (Contracted)
Yes
Individual funding for palliative care may be available
End of Life/Palliative Care
Yes
We consider it a privilege to care for a resident nearing the end of their life. Our team at Steele Park along with our GP's and Hospice provide this care
Dialysis
Yes
We support a resident who requires haemo dialysis
Wound Care
Yes
Our registered team are experienced in wound care and we together with our GP and specialist wound care nurses are required
Diabetic Care
Yes
Our team are able to care for all levels of diabetes. A range of dietary options is available for those who need it
Continence Advice
Yes
We have a full range of continence products for our residents. The community continence nurse specialist is available on request
Stomal Therapy
Yes
Our team is experienced in stomal care and we have a full range of products. The community nurse specialist is available when needed
Stroke Rehabilitation
Yes
We provide support for residents who have had a stroke and provide physiotherapy and special dietary options where required
ACC Rehabilitation
Yes
In conjunction with ACC
Tracheotomy Care
Yes
Our team is experienced in tracheotomy care and your needs can be is discussed prior to admission
Spinal Injuries Care
Yes
Your needs can be discussed prior to admission
Infection Control
Yes
We adhere to all infection control standards
Surgical Followup
Yes
We can provide support post surgery and convalesces care options can be discussed prior to admission
Psychiatric Care
Yes
When required we refer to other services
Community Health
Yes
we link with all community health services as required
Clinical Management
Yes
Our clinical manager, Mable John is a Registered Nurse
Other Specialties
Yes
Available as and when required
Updated: 28 Jun 2023
Respite, Carer Support or other Short Stay
Respite, Carer Support or other Short Stay
Respite, Carer Support or other Short Stay
Status
Details
Respite
Yes
We welcome residents who wish to stay with us for a short time giving family a break, or perhaps just needing a little extra care to recuperate before returning home
Carer Support
Yes
We welcome residents to stay with us short time to give family a break, or perhaps just needed a little extra care to recuperate before returning home
Subsidised
Yes
Private Paying
Yes
We welcome people who are self funded or have insurance cover.
Booking can be made in advance
Yes
Updated: 28 Jun 2023
Features
Features
Feature
Status
Details
May Bring Own Furniture
Yes
We encourage residents to personalise their rooms tp make it feel like home.
Single Rooms
Yes
All rooms are newly refurbished and are light and fresh
Shared Rooms
Yes
Available
Rooms suitable for a couple
Yes
This room is very large and is comfortable and cosy for a couple
Connecting Rooms
Yes
Ensuite
Yes
Available in many rooms both hospital and rest home
Alcohol Permitted
Yes
Alcohol is provided and permitted during Happy Hour.
Negotiate To Bring Own Pet
Yes
Discussed prior to admission
Phone Access In Own Room
Yes
Wifi
Yes
Resident can adjust heating in own room
Yes
Cater for under 65 yrs with Disability
Yes
Special needs can be discussed prior to admission
Lounges/seating areas
Yes
Gay / LGBT IQ Friendly
Yes
Primary Health Funded Short Term Care
Yes
Please ask your GP for details for Primary Options For Acute Care funding
Provide End of Life/Palliative Care
Yes
We consider it a privilege to care for a resident nearing the end of their life. Along with our experienced team we work closely with our GP's and Hospice providing care
Palliative Care Contract
Yes
Please ask your GP for individual funding options
Day Programme for day stay clients
Yes
We welcome people to join us for day care returning home late afternoon
Outings
Yes
Our activities team are creative in providing interesting and topical outings. These can include local areas of interest, picnic, shopping and catching up with the way the Waikato is constantly changing
Whānau Room
Yes
Under construction
Māori Kaupapa
Yes
We are respectful of all cultures
Residents Committee
Yes
Regular Monthly Meetings
Family Committee
Yes
We support family input and have regular family meetings
Newsletter
Yes
Our Manager send these out regularly
Policy for management of challenging behaviour
Yes
Confused Residents
Yes
All our staff are trained to recognise and manage residents who are confused or anxious
Smokers Room
Yes
Separate area for smoking
Smoking Permitted
Yes
Only in the dedicated smoking area
Updated: 28 Sep 2023
Special Features
Special Features
Steele Park Home is part of Sound Care Group. Owner and Director, Carly Mangulabnan started in 2016 with the first care facility she owned and managed. Since then with almost nothing but sheer faith and hard work the group has grown to five facilities throughout New Zealand.

Carly says, "When a resident tells us the food tastes as good as it looks, or when a family sends me a note thanking us for making mum's birthday extra special, or when a resident sends me a handwritten poem about how much they treasure their friendship with our staff, I know in my heart we're doing something right. I also know we can still improve."
Updated: 28 Jun 2023
Interests & Activities
Interests & Activities
Activity programme, Entertainment, Games, Housie, Indoor Games, Music, Outings, Sing-a-longs, Singing, Parties
Updated: 28 Jun 2023
Additional Information
Additional Information
Topic
Details
What's included in your fees and what's not
A government subsidy may be available for part or all of your care. Please ask our team to provide information for you.
Staffing qualifications and details
Steele Park Home meets the required staffing levels for residential care
Details about meals
All our meals are dietitian approved. Our meals are delicious and nutritious and are prepared with tender loving care by our in house chefs who take to heart your personal preferences and dietary requirements, including your once in a while sweet tooth
Visitor information
Visiting hours are 9am to 7pm, Please do not visit if feeling unwell.
Internet access
Available to all our residents
Updated: 29 Sep 2023
Languages Spoken
Languages Spoken
Language
Status
Details
Chinese
Yes
English
Yes
Fijian
Yes
Fijian Indian
Yes
Filipino
Yes
Hindi
Yes
Nepali
Yes
Rumanian
Yes
Samoan
Yes
Tongan
Yes
Updated: 28 Jun 2023
Religious/Spiritual Affiliations
Religious/Spiritual Affiliations
Religious/Spiritual Affiliations
Status
Details
Anglican
Yes
Christian
Yes
Inter denominational
Yes
Non denominational
Yes
Roman Catholic
Yes
(Other comments)
Yes
Updated: 28 Jun 2023
Distances
Distances
Location
Distance
Details
Public Transport
0.25 Km
A short walk to a major bus stop route
Shops
0.25 Km
Hamilton East shops are on our doorstep. If you fancy a coffee or browse the shops there are plenty to choose from.
Parks
Steele Park is on our doorstep. Hamilton Gardens are approx a kilometer away and there are various lovely gardens and cafe to visit
Library
We can arrange a visit from Hamilton Library. A visit from the library is arranged on site where they will discuss your reading preferences. You can select several books which are delivered to you and replenished monthly
Updated: 28 Jun 2023
Credentials & Membership
Credentials & Membership
Credentials & Membership RC
Status
Details
National Certificate in Diversional Therapy
Yes
We have a Group Programme Leader in Diversional and Recreational Therapy and a qualified DT
Updated: 28 Jun 2023
The Ministry of Health conducts regular audits of Residential Care Facilities. They can be found HERE.