Retirement Village
Cantabria Lifecare & Village
At a glance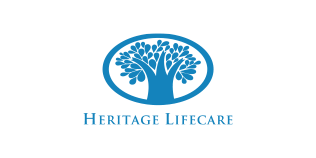 Name

Cantabria Lifecare & Village

Category

Retirement Village

Address

369 Old Taupo Rd
Springfield
Rotorua 3015

Postal Address

Same as above

Region

Rotorua/Taupo

Phone

Email

Web

Facebook
Personnel
Other services
Make your home at Cantabria Lifecare & Village

When it comes to everyday life, Cantabria makes it easy with village, rest home, hospital, day care, respite and secure dementia care. The well-appointed rooms all look out onto lush greenery and come complete with WiFi and a call bell system. Many are furnished with ensuites.

Well-known in Rotorua for ensuring our residents feel that this is 'their home', Cantabria is set amongst beautifully landscaped gardens just a hop, skip and jump from the town centre where you'll find all the essentials and more.
We offer everything from physiotherapy, hair salon, health checks, scooter bay and convenience shop. We have a range of recreational activities including a singing group, exercise programmes, arts and crafts, quizzes, and social gatherings. Our facility van and coaches are always on hand for outings.

But don't just take our word for it, see what our resident Jan has to say ...

A former teacher and Deputy Principal at Rotorua Girls High and one of the first guidance counsellors in New Zealand, Jan came to Cantabria so she could get the care she needed.

She chose Cantabria because 'you feel as if you're still part of the community.' "You can see the trees and the golf course, and it's easy for my friends to come and take me out.

You're right in the middle of everything." Jan says life here is surprisingly busy. "I've got a lot of friends, I enjoy the quizzes and I belong to the book club – the library delivers every other Wednesday."
Upcoming Open Days
Upcoming Open Days
No open days are currently scheduled.
Available Properties
Available Properties
Details
Photo

$400,000

1 1 1

Property Type: Unit

When it comes to everyday life, Cantabria makes it easy with village, rest home, hospital, day care, respite and secure dementia care. The well-appointed rooms all look out onto lush greenery and come...
Agent's Details
Agent's Details
Details
Name
Libby Cameron
Address
369 Old Taupo Road
City/Town
Rotorua
Company
Cantabria
Phone
07 347 9587
Fax
07 346 3636
Mobile
021 0811 3106
Email
View Email Address
Updated: 2 May 2018
Statutory Supervisor's Details
Statutory Supervisor's Details
Details
Name
Covenant Trustee Services Limited
Updated: 4 Apr 2019
Solicitor's Details
Solicitor's Details
Details
Name
Heritage Lifecare
Address
PO Box 13223, Johnsonville,
City/Town
Wellington 6440
Phone
(04) 901 - 2310
Email
View Email Address
Updated: 7 Sep 2018
Respite, Carer Support or other Short Stay
Respite, Carer Support or other Short Stay
Respite, Carer Support or other Short Stay
Status
Details
Respite
Yes
Available at adjoining care home
Carer Support
Yes
Available at adjoining care home
High Care Needs
Yes
Dementia and hospital care available at adjoining care home
Updated: 3 Oct 2018
Personnel & Services
Personnel & Services
Personnel / Service
Hours Per Week
Status
Details
Hairdresser
Yes
Cuts and colours, perms and sets - they are all available in our adjoining care home salon. Our hairdresser has a long association with Cantabria and looks forward to seeing you.
Podiatrist
Yes
Available from adjoining care home
Physiotherapist
Yes
Tina, our Physio Assistant works Monday to Friday and does a fantastic job looking after everyone, following through with exercise programs that are personalized under the guidance of Jan who is on site for Tuesday and Thursday for 2 hrs. Available from adjoining care home.
Occupational Therapist
Yes
Available from adjoining care home
Diversional Therapist
Yes
Available from adjoining care home
Motivational Therapist
Negotiable
Chaplain/Spiritual Advisor
Yes
Available from adjoining care home
Activities Co-ordinator
Yes
June Hamilton is our Activities Coordinator. June works hard to provide a stimulating and enjoyable programme for our residents and is well supported by a team of Activity Assistants. Entertainment is regularly featured and is always well attended Residents are welcome to join in with the rest home activities.
Meals - External Provider
Yes
Delivery available.
Home Help - Available On-site
Yes
Housekeeping service package available, i.e. laundry and cleaning.
Registered Nurse
Yes
We have 24 hour Registered Nurse coverage. Our RN's are supported by our Clinical Managers who focus on providing quality care. Available from adjoining care home.
Dietitian
Yes
All menus are Dietitian approved. A Dietitian is available for general advice and to oversee special needs.
Speech Therapist
Yes
Available from adjoining care home.
Other Personnel
Yes
Translator/Interpreter, Dentist and Pharmacy services available from adjoining care home.
Updated: 4 Oct 2018
Facility Features
Facility Features
Feature
Status
Details
Social/Recreational Programme
Yes
Activities and exercise programmes in place.
Community Complex
Yes
The site provides a convenience shop, paraplegic toilets, a family room and separate dining room and lounge facilities, which have a pool table and piano.
Emergency Call System
Yes
Nurse call system.
Negotiate To Bring Own Pet
Yes
We are happy to discuss options for your pets.
Outings
Yes
As part of the activities programme with the lifecare facility, regular trips are provided to the local community. These can include shopping, sightseeing and picnics.
Transport Available
Yes
Scooter bay available, near public transport.
Gay / LGBT QI Friendly
Yes
A no discrimination policy is in place to provide a friendly and caring space for residents.
Fitness Complex
Yes
Swimming Pool
Yes
An unattended recreational pool is on-site.
Spa Pool
Yes
Library
Yes
Games Room
Yes
Lounges
Yes
Communal lounges in the complex are equipped with comfortable seating, and some overlook the golf course and many of our residents love to sit there and enjoy the grandstand view this provides. The areas are large enough for residents to run meetings, invite guests and partake in a variety of organised functions.
Gardens
Yes
Park-like grounds with BBQ area and paved courtyard, extensive gardens (rose and vege) that are beautifully maintained by our gardening team with areas where you can sit and watch the world go by.
Other details
Yes
The facility is fitted with accessibility ramps and safety grab rails, wide corridors, and smoke detectors with water sprinklers. The site provides email assistance. Rooms specifically can be ensuite or single rooms, with a personal heater, spacious showers, and personal phone access. Alcohol is permitted.
Updated: 11 Jan 2021
Special Features
Special Features
Cantabria Lifecare Village offers all the benefits of the complex's facilities, including entertainment, activities and companionship.

We take pride in being warm and friendly and have become renowned for our cheerful atmosphere.

Updated: 12 Oct 2018
Interests & Activities
Interests & Activities
Cantabria has an extensive repertoire of activities and events, aimed at keeping the body and mind stimulated. Our Activity Coordinator focuses on designing programmes for each individual at all levels of disability, to promote independence and creative expression.

We provide a library service and we also rent DVDs or videos. Entertainers form a regular part of our programme. A piano and pool table are also available in the main lounges.

Here are just some of the activities and interests of residents which arise on a regular basis:

Billiards, Bingo, Bowls, Board games, Breakfast in bed, Canine friends, Craft, Happy Hour, Indoor Games, Movies, Newspaper reading, Quizzes, parties.

One of our points of difference is the fact we have a swimming pool on site, pool therapy is definitely a very popular activity and that could also be your thing! There is also active involvement in community events. Outings are an ongoing part of the activities programme and often include stopping somewhere for coffee.
Updated: 12 Oct 2018
Languages Spoken
Languages Spoken
Language
Status
Details
Afrikaans
Yes
Chinese
Yes
Cook Island Maori
Yes
English
Yes
Fijian
Yes
Hindi
Yes
Interpreter
Yes
Mandarin
Yes
Maori - Te Reo
Yes
Samoan
Yes
Tongan
Yes
Updated: 3 Oct 2018
Religious/Spiritual Affiliations
Religious/Spiritual Affiliations
Religious/Spiritual Affiliations
Status
Details
(Other comments)
Yes
We are able to accommodate our residents' spiritual needs as requested. A spiritual advisor, chaplaincy and church services are available.
Updated: 4 Oct 2018
Distances
Distances
Location
Distance
Details
Public Transport
0.50 Km
A bus stops on the half hour and takes you into town
Shops
1.00 Km
A lovely shopping centre is just down the road. Footpath friendly, this small area houses a bakery, dairy, hairdresser, liquor outlet and a Chinese takeaway.
Mall
6.00 Km
The Central Shopping Mall is well supported with retail outlets, banks and a food court as well as housing The Warehouse.
Parks
2.00 Km
Linton Rose Garden is a delightfully fragrant spot in Summer and is the venue for many weddings. The Government Gardens situated in the middle of town is a gorgeous spot and well worth a visit.
Updated: 4 Oct 2018
Credentials & Membership
NOTE: The Retirement Villages Act 2003 (The Act) is designed to provide improved protection for people who 'buy' into a retirement village. If you intend to 'purchase' you must get independent legal advice before signing your occupation right agreement as required under The Act. Some Retirement Village type facilities are not required to register under The Act so different legal requirements apply. Please make sure you investigate fully.
In some villages there may be some Retirement Village units that have multiple uses e.g. a Serviced Apartment may also be used as a Residential Care Suite. The same unit may therefore show in several places on Eldernet.
163