There are 21 retirement villages across Nelson and Marlborough. There is something to suit any lifestyle in the sun-soaked region – from Marlborough's world-renowned wineries to Picton's maritime history – and a range of retirement villages to match. You'll soon find the region has more to offer than just record sunshine hours.
Let us help you find your new home
Results
Showing 6 of 21 results.
Why choose a retirement village in Nelson and Marlborough?
Welcome to sunny Nelson/Marlborough! Famous for regularly taking out top listing for sunshine hours nationally, this region has a lot more than just sun and warmth to offer. From the provincial centres of Nelson and Blenheim, to Motueka and Picton, there's a lifestyle here for everyone. No wonder it has a range of well-established retirement villages, as well as new ones under development.
The region is home to diverse communities - artists and artisans, growers and producers, and the bustling port and maritime life of Picton – and this is reflected in your choice of retirement communities. Music, arts and garden festivals draw visitors from across New Zealand. Both Marlborough and Nelson are famous for viticulture, so there are plenty of wineries to explore, plus cherries and other seasonal produce, and world-renowned seafood from the Marlborough Sounds. Like all New Zealand communities, there are plenty of activities on offer on your village's doorstep as well as within the village, so you can be as involved as you like, where and how you like. If you prefer to spend your days more quietly, that's fine too.
The Nelson/Marlborough region's central location gives you plenty of options. It's a short flight or ferry trip to Wellington to see an exhibition at Te Papa or go to a sports fixture or concert. There's all the South Island to explore, with summer and winter activities and sports, cities and tourist attractions.
What Retirement Villages have to offer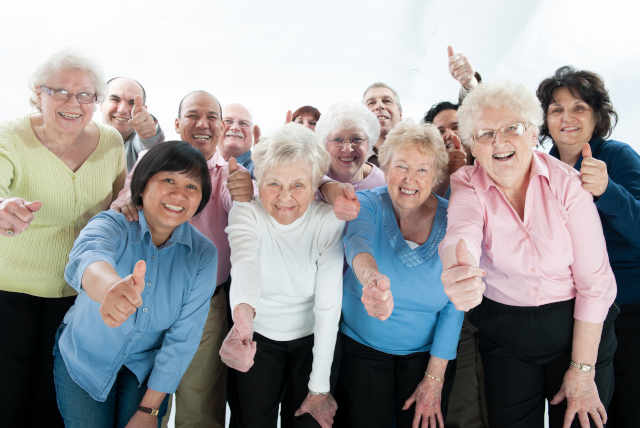 A retirement village is a community specially built to cater for the needs and lifestyle of older people. Choosing to live in a retirement village can be a great option for those wanting to maintain their independence while living among a like-minded community of people.
Research shows most people enjoy a high level of satisfaction when living in a lifestyle or retirement village. For residents, the benefits can be numerous; these may include giving you peace of mind, new and varied activities and interests, new friendships, and time to be able to spend on the things you most enjoy.
Villages vary greatly – you'll notice different-sized villages, from very few units to some with hundreds; different types of units within the same complex; newer villages and older villages. You will discover the community offering a wide range such as swimming pool, bowling green and café. Eligibility age differs across villages too – some villages may allow residents to enter at 55 while others commonly have an entry age between 65 and 75.
As well as providing a range of different accommodation options, many villages now offer alternatives, such as care apartments, which combine village offerings and residential care components. Make sure you visit a village more than once before you make a decision, and if possible visit more than one village to get a feel for how each has its own culture.
When you are ready to visit some retirement villages, our checklist may help you with your assessment

Eldernet Retirement Village Checklist