About Us
The Eldernet Group is New Zealand's most trusted provider of information for older people and their support networks. Our aim is to empower older kiwis to make decisions that are right for them, by allowing them to access a wealth of information for free via our suite of online services and our hardcopy Where from here He ara whakamua handbook. As we are entirely independent, the information we offer is unbiased and impartial.
Eldernet was established in 1997 in response to seeing the need for a comprehensive information service that focused on issues concerning older kiwis. A burgeoning technology called 'the internet' seemed like the perfect way to make this information available – and so Eldernet was born. When it started, Eldernet was one of the country's earliest websites and was run out of a bedroom in co-founder Eleanor Bodger's family home.
Fast forward 25 years and The Eldernet Group (with Eleanor still at the helm, alongside long-time director Esther Perriam), now provides six different services across print and online, delivered by a large team of passionate and skilled people. It's online services include Eldernet Residential Care, which is the only place in New Zealand where users can view current care bed vacancies in real-time, and retirementvillages.co.nz, which has the largest selection of retirement village properties of any website in the country.
Our team's depth of knowledge and experience is a result of being entrenched in the aged care landscape for more than two decades. Every day, we are in touch with older people and their families/whānau, and industry professionals to ensure the information we are providing is timely, relevant, and comprehensive.
Meet The Team
Eleanor Bodger
Favourite Song: Staying Alive by Bee Gees (not especially but the title is good)
Co-founder and visionary leader of Eldernet, Eleanor is still very much involved in the day to day running of Eldernet. Her background as a Registered Nurse and Social Worker allowed her to see the potential in the idea that became Eldernet. Still brimming with ideas and passion for empowering older people, Eleanor keeps the team inspired to bring their best to the table every day.
Esther Perriam
Favourite Song: The Flower Duet from Lakme
Esther is a Director at Eldernet and has been working in the business for over 15 years, starting way back when we were just a team of two. Esther has a real passion for our business, for the organisations and people who work in the sector, and for older people. Esther's love of learning and delight in sharing knowledge means that you'll often find her at conferences and other knowledge exchanges – either as a speaker or delegate. Esther has deep knowledge of the whole older adult sector and often shares her knowledge by writing articles for our Knowledge Lab.
Penn Trevella
Penn is our CEO who has worked in marketing and customer experience roles for more than twenty years. He's a Cantabrian who returned to Christchurch in 2022 after living overseas for many years, and then in Auckland since 2011.

Living in a house with 3 females, he gets alone time on his bike, enjoying the challenging hills of Banks Peninsula for some great views and long rides.
Linda Nicolson
Favourite Song: Dog Days are Over by Florence and the Machine
Linda is our our General Manager and the glue that holds the Eldernet team together.

Linda's background is in higher education but firmly believes being a good manager can transfer very well to any sector. Linda is a big people person and loves to help – she's an expert navigator of roadblocks and tenacious when it comes to problem solving.

Linda likes to make things as easy as possible for the people we work for and with. She particularly enjoys getting to know the amazing people across the Eldernet family and the wider older person sector in New Zealand.
Courtney Carter-Smith
Courtney came to The Eldernet Group from Te Whatu Ora – Waitaha, and has experience in smoking cessation – a clinical arm of health promotion, allied health, clinical ethics, and cross-organisational leadership. She is passionate about supporting communities to achieve positive health outcomes, as well as networking, collaboration, and sector education – all of which are beneficial in her role as Partnerships Manager.

Courtney loves spending time with her grandparents, hiking with her partner and friends, exploring Aotearoa, reading, researching genetic genealogy, all things plants, and shopping at gardening/hardware stores.

As a keen lifelong learner, Courtney strongly relates to the whakataukī 'Whaiwhia te kete mātauranga', which means 'Fill the basket of knowledge'.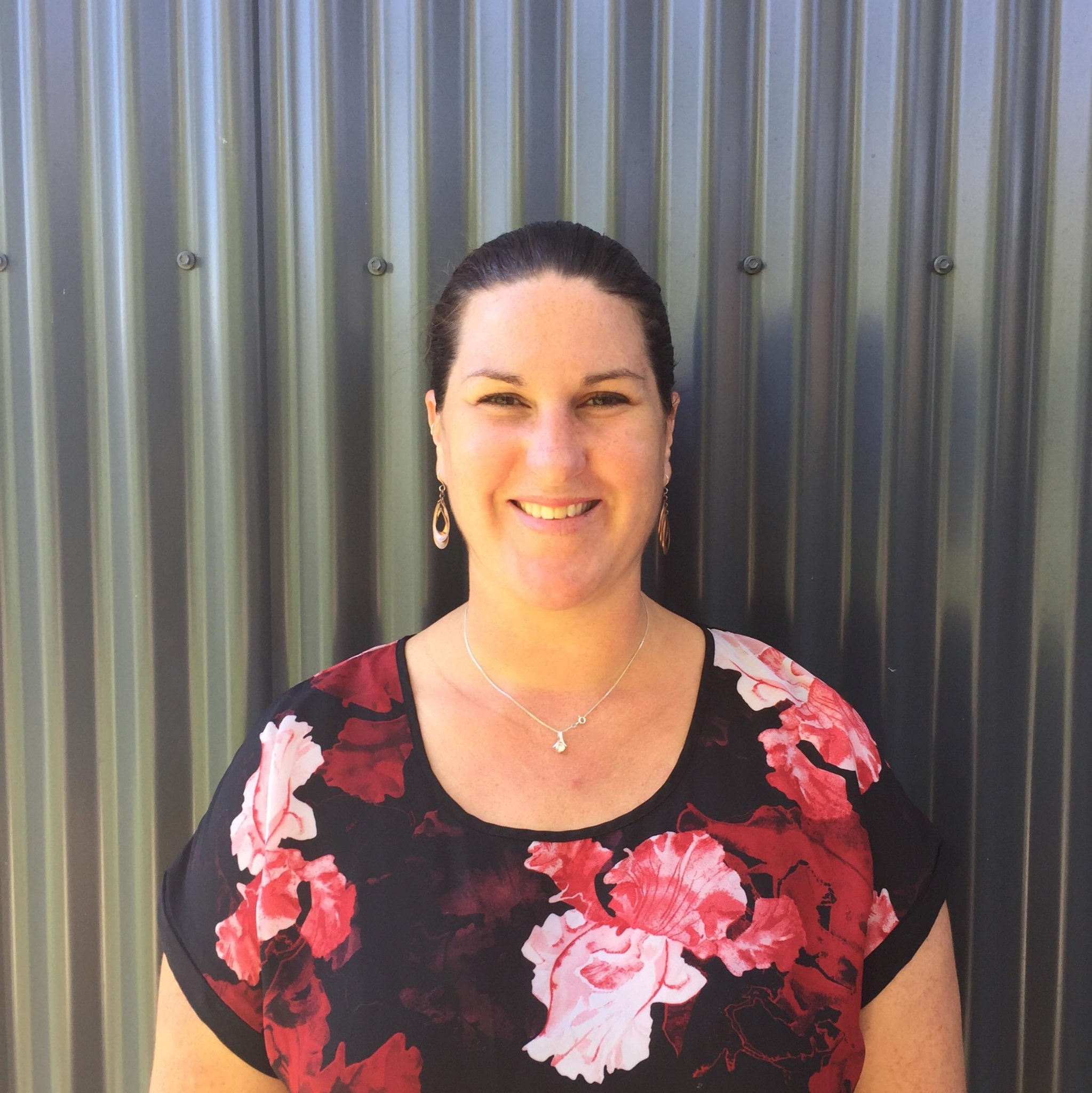 Ameliah Saywell
Favourite Song: Bad Influence by P!nk
Ameliah is the most senior member of our customer support team. As our Senior Support Specialist, there's very little that she doesn't know, which is why she's often the go-to for anyone in the office with a question.

Ameliah is responsible for ensuring our Aged Residential Care Vacancy Report is updated every day, and training providers on how to use the system. If you ever need help with making the most of your listing, she's a wealth of information. Ameliah is also one of the brains behind our online Chatbot Tilly.

Ameliah has a self-confessed addiction to horses – one which she has passed down to her three children. Even the family dog is called Pony!
Ana Maria Molina
Favourite Song: Walk Away by Ben Harper
Ana Maria is our bright, bubbly, Brazilian-born Support Specialist. While she's new to the aged care sector, she comes armed with a skillset honed via a diverse career in retail – including as Operations Manager for 15 Subway franchises across the UK. She also speaks multiple languages, including Portuguese and Spanish.

While Ana Maria is originally from South America, she firmly considers herself a kiwi, having lived in Christchurch since 2014. Before that, Ana Maria lived in London for 13 years where she met her English-born/New Zealand-raised husband.

While her three children keep her busy, she still finds time to relax with a good book. She misses travelling but hopes to do more North Island travel in the coming months and is planning to one day visit Mexico.
Caitlin Duff
Favourite Song: Dancing Queen by ABBA
Caitlin is the newest member of our Customer Support Team. Her work at Eldernet is a big change from her previous role as a dance teacher! I'm sure you'll agree if you've talked to Caitlin on the phone, her enthusiasm and positivity shine through!

Caitlin enjoys dancing (of course!) and has even danced professionally in both New Zealand and Australia. Outside of work, she loves spending time with her fiancé, trying new restaurants and testing their problem-solving skills in Escape Rooms!
Louise Fleming
Favourite Song: Interstate Love Song by Stone Temple Pilots
Louise provides much-needed support to our customer service team and (luckily for us) has recently become a permanent member of the Eldernet team. If you've requested a copy of our Where from here handbook, chances are you've already spoken to Louise. As well as continuing to support our busy distribution team, she's also helping to implement new developments on our Making Life Easier site.

Louise is also a superstar outside of the office. She has a Certificate in Dog Psychology Behaviour and Training and, together with her gorgeous dog Oscar, is a therapy pet volunteer supporting people in rest homes, hospitals and schools.
Laura Wheeler
Favourite Song: Fast Car by Tracy Chapman
Laura is our Sales and Key Account Manager. Laura was one of our very first employees here at Eldernet, and we wouldn't be where we are now without her.

She is constantly looking for ways to grow our business, and is always working to ensure her clients present themselves in the possible way too. You only have to talk to her to know how passionate she is about working in the older person's sector!

Laura is an absolute netball fanatic. If she could play every day of the week, she would – not even injuries slow her down (we can tell you from personal experience). Off the court, Laura is mother to six children, and fur-mother to a dog and two cats.
Charlie Sinclair
Favourite Song: I think we're alone now by Tiffany
UK born Charlie has recently joined The Eldernet Group as one of our Business Development Managers. Originally a qualified hairdresser, Charlie has worked in sales and education in the salon industry for the past 10 years, and is looking forward to connecting with her new Auckland-based clients in the older person sector.

Charlie loves going on outdoor adventures with her blended family including hubby, 5 kids, and 2 fur babies. She also enjoys cooking, baking, travel, scrapbooking, and listening to a huge array of music genres…from the classic 80s to today's hits!
Khristin Hach
Favourite Song: Little Red Corvette by Prince
Khristin is our lively Business Development Manager. Having moved from Iowa more than a decade ago, Khristin has well and truly made Christchurch her home; if you're an Ōtautahi local, you might remember Tiki Taco, a food truck Khristin founded and ran for 6 years. Sales is well and truly in Khristin's blood and she brings great ideas, enthusiasm, energy and a sense of fun to the team. It's why she's a perfect person to help grow our business.

When she's not in the office, Khristin loves spending time with her son and partner. She particularly loves watching live music – and if there's an opportunity to dance, sign her up.
Monice Kruger
Favourite Song: Nothing Compares 2 U by Sinead O'Connor
Monice is one of our Business Development Managers, taking care of our wonderful clients in the Far North and Middle North Island. She has worked in the publishing industry since 2005, in everything from circulation to key accounts and sales.

Originally from South Africa, Monice moved to New Zealand in 2016. Outside of work, she enjoys spending time with her husband and two children. She also loves a good novel, and often won't put it down until it's finished!
Natalie Connor
Favourite Song: Uptown Funk by Mark Ronson and Bruno Mars
Natalie is a member of our exceptional customer support team. Natalie has come to us after working for many years in the banking sector – it's probably why she has a great eye for detail and why nothing ever seems to phase her. If you've called the office, you'll know just how helpful Natalie is – especially when it comes to helping our clients make their listings as impactful as possible.

Outside of work, it's all about her family. Her three young boys certainly keep her on her toes, but she wouldn't have it any other way.
Sheridan Anquetil
Favourite Song: I would do anything for Love by Meatloaf
With a host of admin and sales roles under her belt, Sheridan's skillset is the perfect accompaniment to our growing customer support team. Among other tasks, Sheridan will be responsible for helping our clients get the most out of their Eldernet listings.

With three young children – including three-year old twins – Sheridan's life is busy away from the office (although occasionally she gets to enjoy a much-deserved sleep in). She enjoys socialising with family and friends as much as possible – many of whom live in her local New Brighton community. Sheridan also loves listening to music and no genre is off-limits when it comes to putting together the perfect playlist.
Demelza Pearey
Favourite Song: Never Miss a Beat by Kaiser Chiefs
Demelza is our trusted accountant and office manager. With over 20 years' experience as an accountant we know we're in safe hands with Demelza. Demelza looks after everything from invoicing and banking , to paying the bills (and the team), preparing monthly accounts and developing (and most importantly enforcing) the dreaded 'Budget'. She enjoys working with the passionate, hardworking Eldernet team, and takes pride in being part of an organisation that makes a real difference in the lives of older people.

In her spare time, Demelza loves being active and getting outdoors – whether that's on two legs or two wheels. Her two children are equally sporty, so most weekends Demelza can be found cheering them on from the side-lines.
Summer McCambridge
Favourite Song: Just A Girl by No Doubt
Summer is our fabulously talented Design & Production Coordinator. As well as making our Where from here book look amazing (and making sure the information inside is up to date), she is also responsible for producing a range of branded marketing material. She is a creative through and through and loves seeing something she has designed on a screen come to life. It seems her former life as a cake decorator has come in handy!

Summer is a tramping enthusiast – what started out as a summer hobby has become a year-round obsession. She's also a keen traveller and hopes to take her teenage girls on as many trips as she can.
Kirsty Deuss
Favourite Song: People Everyday by Arrested Development
Kirsty is our Content and Engagement Specialist. Although new to the aged care sector, she has worked in marketing and events roles across many industries including education, agriculture, and local government. Kirsty is passionate about making a difference in people's lives, and hopes to create valuable content that empowers older people in Aotearoa.

An avid animal lover, Kirsty has two rescue dogs and one grumpy cat who rules the house. She enjoys cake decorating, hitting the early morning gym classes, shopping for vintage dresses, and finding new spots around Ōtautahi to explore with her husband and 3 year old son.
Matt Currie
Favourite Song: A Glorious Dawn featuring Stephen Hawking and Carl Sagan
Matt is our super programmer – Eldernet just wouldn't be Eldernet without him. Master of code and all things techie, Matt is responsible for turning our (sometimes dim) ideas into bright ones and using his skills to keep us ahead of the game.

Matt has been a software developer for almost half of his life – and luckily for us, many of those years he's spent with Eldernet. Matt works crazy hours and while you'll never get a response from him before 10am, you can be assured he's firing on all cylinders when you email him at midnight!

When Matt can tear himself away from the computer, he loves spending time with his partner and two young children. He hopes to visit Beijing sometime soon, to see where his partner grew up.
Simon Winder
Favourite Song: One Headlight by The Wallflowers
As our Intermediate Full Stack Software Developer, Simon is part of the team that takes our ideas and makes them an online reality (not an easy task at the best of times). Simon has come to software development later in life following a varied career, yet we can safely say that Simon has found his calling as a programmer (and we're lucky to have him as part of the Eldernet team).

As a born and bred Christchurch local, Simon loves exploring the Canterbury hill country on foot (often for hours at a time) or walking the shores of his beloved New Brighton beach. Off the clock, Simon enjoys hosting Dungeons and Dragons game nights with friends.
Gregor Brabyn
Favourite Song: Sun Is Shining by Bob Marley vs. Funkstar De Luxe
As a Full Stack Developer, Gregor helps us to continue improving the functionality of the front and backend of our various websites.

Gregor recently returned to Christchurch in 2019 after living and working in Berlin, Germany for the past eight years. While he enjoyed his time overseas, he's pleased to be settled back in Christchurch. Aside from starting his new role and learning as much as he can about the sector this month, Gregor has also been kept busy with his new baby daughter – a sibling to his young son.

Away from the work computer, Gregor is currently enjoying learning about permaculture practices and applying them to his home garden. As a keen hiker, he's also been rediscovering the many day-walks Christchurch has to offer.
Neroli Williams
Favourite Song: Paint it Black by The Rolling Stones
Responsible for making us 'look good' Neroli is our in-house Graphic Designer. She spends most of her time working on creating adverts for our print publication. Neroli's skills with a pen and paper, as well as a computer, have resulted in many awesome drawings and cartoons gracing our workplace including our unique Christmas cards.
Tilly
Favourite Song: Who let the Dogs Out by Baha Men
Tilly is the resident office dog. She is often found lounging in the sun or doing the rounds of the office looking for whoever will give her pats and tummy rubs.
Advisory Board
Alan Edwards
Alan Edwards is based in Auckland and is perhaps best known in the Older Person's sector as the ex CEO of Metlifecare. He's also worked for other retirement based businesses and knows the challenges and opportunities they may have ahead of them.
Alan works as a professional advisor, director and speaker; and anyone who has heard him speak will know he is a man with a great back-story and a teller of great yarns (often including sport, or his delightful dogs)!
Alan is excited about helping Eldernet realise its potential and to ensure we continue to be the leading provider of information to seniors in NZ and all other stakeholders in the aged care industry.


Leanne Illingworth
Leanne Illingworth joined our Advisory Board in 2016. Bringing with her a wealth of knowledge from her time as Portfolio Manager for Older Person's Health for the then Southland and Otago DHBs respectively, and then Southern DHB. Leanne offers a unique perspective on how Eldernet can support our clients.

Leanne, together with her husband also operates a number of business in hospitality and construction. She understands how businesses work and has a keen interest in understanding how to get the most out of them. She can see the future for Eldernet is exciting.
Leanne is based in Queenstown and enjoys her quarterly trips to Christchurch to sit on the Eldernet board.