About Us
About Us
Eldernet was established in 1997 as a direct result of the founders seeing the need for a comprehensive information service that focussed on issues concerning older people in New Zealand. The internet seemed to be the perfect way to make this information available and so, Eldernet was born.
With this impartial information, older people, their families and professionals who work in this sector, can access comprehensive information that enables them to make more informed decisions.
Our shared passion for outstanding customer service and the sector in which we all work means that all users of Eldernet are greeted with a smile and 'can do' attitude. If you call, fax or e-mail us we trust you'll always be made to feel welcomed and supported. If we can do anything to improve your Eldernet experience please speak with either Eleanor or Esther; we are always available to listen and improve!
Meet The Team
Eleanor Bodger
Favourite Song: Staying Alive by Bee Gees (not especially but the title is good)
Co-founder and visionary leader of Eldernet, Eleanor is still very much involved in the day to day running of Eldernet. Her background as a Registered Nurse and Social Worker allowed her to see the potential in the idea that became Eldernet. Still brimming with ideas and passion for empowering older people, Eleanor keeps the team inspired to bring their best to the table every day.
Esther Perriam
Favourite Song: The Flower Duet from Lakme
Esther is a Director at Eldernet and has been working in the business for 13 years, starting way back when we were just a team of two. Esther has a real passion for our business, for the organisations and people who work in the sector, and for older people. Esther's love of learning and delight in sharing knowledge means that you'll often find her at conferences and other knowledge exchanges – either as a speaker or delegate; when she's not here in our office working on new projects, the Insight reports, or writing book reviews for the blog.

Linda Nicolson
Favourite Song: Dog Days are Over by Florence and the Machine
My background is in higher education but I firmly believe being a good manager can transfer very well to any sector. I've always been a people person and love to help – I'm an expert navigator of roadblocks and tenacious when it comes to problem solving. I like to make things as easy as possible for the people I work for and with. I'm so happy to work for Eldernet with the focus being on the needs of the older person. We have a great team here with great ethics and I'm looking forward to getting to know as many people as possible across the Eldernet and Care Publications family and the wider older people sector in New Zealand.
Matt Currie
Favourite Song: A Glorious Dawn featuring Stephen Hawking and Carl Sagan
Matt is our super programmer – Eldernet just wouldn't be Eldernet without him. Master of code and all things techie, Matt is responsible for turning our (sometimes dim) ideas, into bright ones and using his skills to keep us ahead of the game. Matt works crazy hours and while you'll never get a response from him before 10am, you can be assured he's firing on all cylinders when you email him at midnight!
Natalie Connor
Favourite Song: Uptown Funk, by Mark Ronson and Bruno Mars
Natalie is the newest member of our exceptional customer support team. She will be covering the Vacancy Status for facilities and can help with most other enquires. She has spent many years working in customer service at BNZ and is super friendly. Outside of work Natalie is family focused, with 3 young boys to keep her on her toes.
Ana Maria Molina
Favourite Song: Walk Away by Ben Harper
Ana Maria is our bright, bubbly, Brazilian-born Support Specialist. While she's new to the aged care sector, she comes armed with a skillset honed via a diverse career in retail – including as Operations Manager for 15 Subway franchises across the UK. She also speaks multiple languages, including Portuguese and Spanish.

While Ana Maria is originally from South America, she firmly considers herself a kiwi, having lived in Christchurch since 2014. Before that, Ana Maria lived in London for 13 years where she met her English-born/New Zealand-raised husband.

While her three children keep her busy, she still finds time to relax with a good book. She misses travelling but hopes to do more North Island travel in the coming months and is planning to one day visit Mexico.
Nicola D'Arcy
Favourite Song: On Top of The World by Imagine Dragons
Nicola is the latest addition to our talented sales team. With a degree in Marketing Management and a background in book sales (where she specialised in children's titles), Nicola has a depth of knowledge and skillset that makes her perfect for this new role. Originally from South Africa, Nicola moved to New Zealand in 2016 after her husband visited Christchurch and fell in love with the city. She currently lives in Rolleston with her two young children and her fur babies, Charlie and Lola.

While Nicola misses her hometown (especially the horse she had to leave behind), she says the move is one of the best things she's ever done. She enjoys exploring the city on foot (something she wasn't always able to do in South Africa) and loves the region's strong community spirit. Nicola is planning a ski trip for her family soon, something she has yet to tick off her New Zealand bucket list.
Khristin Hach
Favourite Song: Little Red Corvette by Prince
Khristin is our Business Development Manager. Her role is to help expand Eldernet to cover all of the services an older person might need. Khristin brings great ideas, enthusiasm, energy and a sense of fun to the team.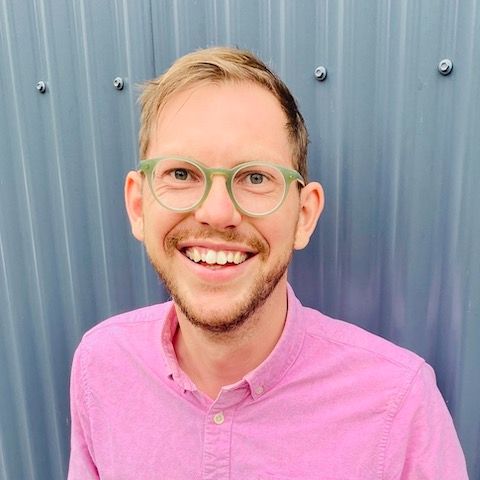 Mason Head
Favourite Song: Try a Little Tenderness, by Otis Redding
Fresh from a stint working with the Edinburgh International Book Festival, Mason joins the Eldernet team as its Content Creator. With a background in communications, public relations and marketing, Mason is our inhouse wordsmith. Whether he is writing for the Gazette or managing Eldernet's social media pages, Mason is passionate about producing content that is informative, interesting and helpful. Outside of the office, you might find Mason behind the drumset with various bands or hunting out the best coffee around town (in case you're wondering, his coffee order is an oat milk piccolo).
Sheryl Killick
Favourite Song: The Best by Tina Turner
Sheryl supports our wonderful sales team and is part of our exceptional customer support team. Sheryl knows a thing or two when it comes to supporting salespeople as her most recent roles have been in the real estate industry. She also knows a thing or two about ice-cream too, ask her about that! She will bring a lot of her property and business knowledge to the team and will certainly be adding value to our retirementvillages.co.nz website clients.
Sheryl has a full life (and family) outside of work, so her role with us is part-time. You'll be able to reach her in the office Monday, Tuesday and Thursday.
Louise Fleming
Favourite Song: Interstate Love Song by Stone Temple Pilots
Louise is the latest addition to the steadily growing team here at Eldernet. She has been providing much-needed support to our customer service team for the past few months but has (luckily for us) agreed to stay on permanently. If you've requested a copy of our Where from Here handbook, chances are you've already spoken to Louise. As well as continuing to support our busy distribution team, she'll also be helping to implement some exciting new developments on the Eldernet website (watch this space). Louise is also a superstar outside of the office. She's recently completed a Certificate in Dog Psychology Behaviour and Training and hopes her gorgeous dog Oscar will one day become a therapy dog to help support people in rest homes, hospitals and schools.
Summer McCambridge
Favourite Song: Just A Girl by No Doubt
Summer is passionate about our Where From Here book. She makes sure it not only has the most up to date information but looks great too. Summer works with the rest of the Customer Support Team to update listings and photos so that listings can look their best.
Demelza Pearey
Favourite Song: Never Miss a Beat by Kaiser Chiefs
Demelza is the Accountant for Eldernet and Care Publications, looking after everything from invoicing and banking to paying the bills, the team, preparing monthly accounts and preparing and enforcing the dreaded Budget. Demelza enjoys working with the passionate, hardworking Eldernet and Care Publications team.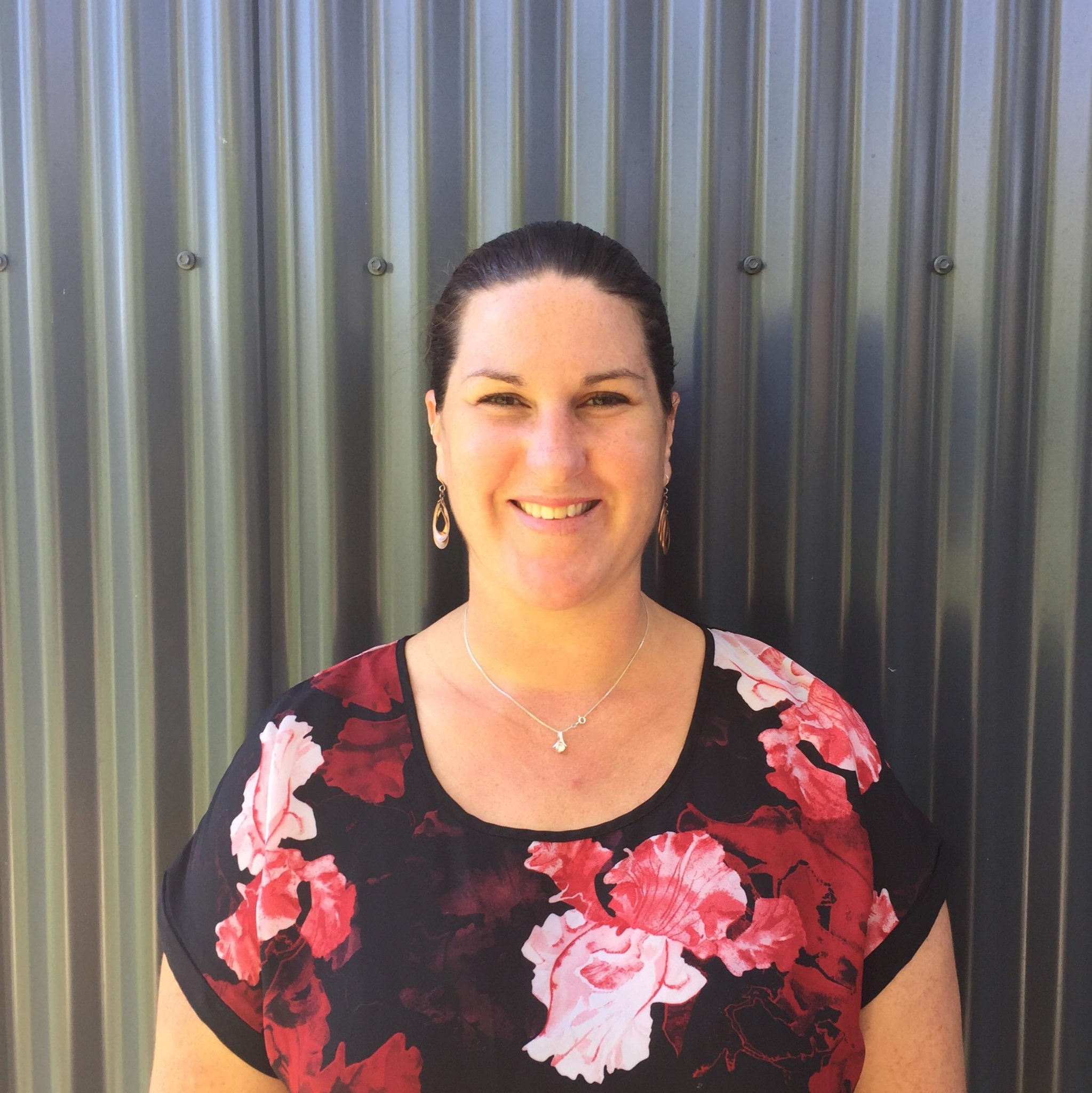 Ameliah Saywell
Favourite Song: Bad Influence by P!nk
As Customer Support Team Leader, Ameliah's role is to make sure our Where from Here books are getting out to the people who are passionate about distributing them and making sure they are getting into the hands of people who need them. Ameliah also manages the Daily Vacancy calls and is our Excel guru.
Laura Wheeler
Favourite Song: Fast Car by Tracy Chapman
Laura is our Sales and Key Account Manager. Laura's role is to help expand Eldernet to cover all of the services an older person might need either at home or in an aged care facility. Full of great ideas, Laura brings energy, enthusiasm and a sense of fun to the team.
Gregor Brabyn
Favourite Song: Sun Is Shining by Bob Marley vs. Funkstar De Luxe
Gregor is the latest Full Stack Developer to join the Eldernet team. Greg spent many years living in Germany, returning to New Zealand in 2019. He has a young boy and very new baby girl.
We are excited about how many improvements we will be able to fast track on the Eldernet website with more developers on deck.
Neroli Williams
Favourite Song: Paint it Black by The Rolling Stones
Responsible for making us 'look good' Neroli is our in-house Graphic Designer. She spends most of her time working on creating adverts for our print publication. Neroli's skills with a pen and paper, as well as a computer, have resulted in many awesome drawings and cartoons gracing our workplace including our unique Christmas cards.
Tilly
Favourite Song: Who let the Dogs Out by Baha Men
Tilly is the resident office dog. She is often found lounging in the sun or doing the rounds of the office looking for whoever will give her pats and tummy rubs.
Advisory Board
Alan Edwards
Alan Edwards is based in Auckland and is perhaps best known in the Older Person's sector as the ex CEO of Metlifecare. He's also worked for other retirement based businesses and knows the challenges and opportunities they may have ahead of them.
Alan works as a professional advisor, director and speaker; and anyone who has heard him speak will know he is a man with a great back-story and a teller of great yarns (often including sport, or his delightful dogs)!
Alan is excited about helping Eldernet realise its potential and to ensure we continue to be the leading provider of information to seniors in NZ and all other stakeholders in the aged care industry.


Leanne Illingworth
Leanne Illingworth joined our Advisory Board in 2016. Bringing with her a wealth of knowledge from her time as Portfolio Manager for Older Person's Health for the then Southland and Otago DHBs respectively, and then Southern DHB. Leanne offers a unique perspective on how Eldernet can support our clients.

Leanne, together with her husband also operates a number of business in hospitality and construction. She understands how businesses work and has a keen interest in understanding how to get the most out of them. She can see the future for Eldernet is exciting.
Leanne is based in Queenstown and enjoys her quarterly trips to Christchurch to sit on the Eldernet board.
Paul Claridge
Paul has an extensive career in senior management and executive roles in a range of businesses, including start-ups, tertiary education, logistics, economic development, BPO and IT. He has invested in and advises tech companies in the areas of strategy, business development, sales, operations, partnerships and growth. Paul joined our Advisory Board in 2017.