Glenwood Home - Glenwood Cottages
At a glance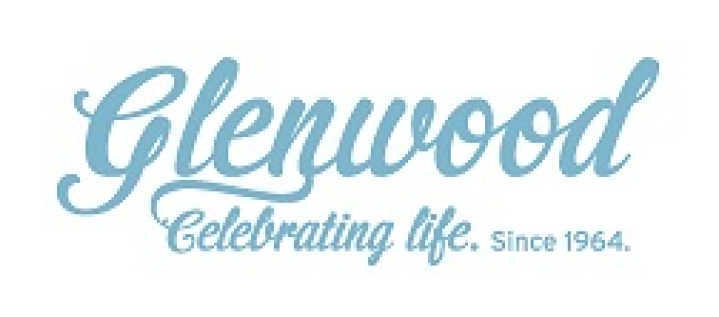 Name

Glenwood Home

Category

Retirement Village

Address

6 Glenwood Avenue
Highfield
Timaru 7910

Region

South Canterbury

Phone

Fax

Email

Web
Personnel
Manager

Val Flynn / General Manager - 03 - 686 1090

Owner

Anglican - Methodist Glenwood Home Trust - 03 - 686 1090
Other services
Glenwood Retirement Village. "Celebrating Life. Valuing People"

Find the "place where you belong" at the Glenwood Retirement Village. Our 17 cottages have a attractive outlook over our grounds and have been recently re-decorated and modernised. The cottages are competitively priced and are very popular. Place your name on our waiting list today.
Upcoming Open Days
Upcoming Open Days
No open days are currently scheduled.
Testimonials
Testimonials
"I am very happy at Glenwood. Very reasonable (village outgoing payments). In a private house it is more expensive."
Village Resident of 2 years.
Updated: 1 Dec 2016
Agent's Details
Agent's Details
Details
Name
Val Flynn General Manager, Glenwood Retirement Village
Address
6 Glenwood Ave
City/Town
Timaru
Company
Anglican-Methodist South Canterbury Glenwood Home Trust Board
Phone
03 686 1090
Fax
03 686 2793
Email
View Email Address
Updated: 8 Jun 2022
Statutory Supervisor's Details
Statutory Supervisor's Details
Details
Name
Covenant Trustee Services Ltd
Address
Level 6, 191 Queen Street, Auckland, 101 P.O. Box 4243, Shortland St, Auckland
City/Town
Auckland
Company
Covenant Trustee Services Ltd
Phone
09-302-0638
Fax
09 3021037
Email
View Email Address
Updated: 27 Feb 2017
Solicitor's Details
Solicitor's Details
Details
Name
Alice Caird
City/Town
Timaru
Company
Timpany Walton
Phone
03 687 7381
Email
View Email Address
Updated: 8 Jun 2022
Composition of Village
Composition of Village
Type
Details
Cottages (1 Bedroom)
Total
17
Low Price
$220,000
High Price
$230,000
Tenure Terms
Occupation Right Agreement, lifetime term
Surrender Details
10% depreciated on year 1
10% depreciated on year 2
7.5% depreciated on year 3
7.5% depreciated on year 4
Administrative fee of 5% of ORA
Service Charge Details
Maintenance fees: $385 per month
Carport/scooter bay fee: $20.00 per month
Nursing Care Details
Routine care is provided through the Needs Assessment Service Cordination team (NASC), a service arm of the District Health Board.
Updated: 8 Jun 2022
Respite, Carer Support or other Short Stay
Respite, Carer Support or other Short Stay
Respite, Carer Support or other Short Stay
Status
Details
Carer Support
Yes
Carer Support and Private Short Term Stay at the Rest Home is also available. Subject to vacancy.
Subsidised
Yes
Private Paying
Yes
Booking can be made in advance
Yes
This is usually dependent on the availability of a room at the time it is needed.
Updated: 25 Jul 2019
Personnel & Services
Personnel & Services
Personnel / Service
Hours Per Week
Status
Details
Hairdresser
Yes
We have two hairdressers attending Glenwood on Tuesday, Wednesday and Thursday.
Podiatrist
Yes
Podiatry services are provided on a six weekly basis.
Physiotherapist
Yes
Available through the Glenwood Rest Home on request
Occupational Therapist
No
We can arrange for this service as required
Diversional Therapist
Yes
Chaplain/Spiritual Advisor
Yes
Activities Co-ordinator
Yes
Cottage residents may choose to join in activities in the home
Meals - Available On-site
Yes
Meals can be delivered to the cottages from the Glenwood Rest Home Kitchen. Alternatively, residents are welcome to join other Village and Home Residents dining in our spacious Dining Room.
Home Help - Available On-site
Negotiable
Home Help - External Provider
Yes
There are several providers in Timaru and we can assist in arranging this service.
Registered Nurse
No
This service is usually accessed through District Nursing and referrals are via your GP
Nursing Care
Yes
The Glenwood Home is available for convalescent care, and other forms of care, e.g. carer support through the needs asssessment procedures.
Dietitian
Negotiable
As required through the Glenwood Rest Home.
Speech Therapist
Negotiable
We can arrange for this service as required
Social Worker - On-site
No
We can arrange for this service as required
Other Personnel
Yes
Caretaker/Handyman looks after the cottages.
Updated: 25 Jul 2019
Facility Features
Facility Features
Feature
Status
Details
Social/Recreational Programme
Yes
Linked in with Glenwood Home
Community Complex
Yes
Part of the overall Glenwood Community.
24 Hour Security
Yes
Staff are on site at the Rest Home on the complex 24 hours a day
Emergency Call System
Yes
Not included in fee, but available through one of the emergency call systems available: St John's, Guardian, etc
Newsletter
Yes
as part of the Glenwood Home umbrella
Pets In Residence
Yes
We allow cats on request
Negotiate To Bring Own Pet
Yes
Outings
Yes
Residents may join in Rest Home activities as well
Restaurant
No
Our Village residents are welcome to join the Home for meals or have them delivered for a reasonable fee.
Craft Room
No
Crafts are regularly a part of the activity program in the Home, of which our cottage residents are welcome to partake in
Library
Yes
in the Rest Home
Games Room
Yes
in the Community Room
Lounges
Yes
Community Room and several lounges in the Home are open to the residents of the Village
Gardens
Yes
Lovely gardens surround each cottage, as well as the central gardens, and those of the Home.
Other details
Yes
Each unit is fitted with two smoke detectors
Updated: 5 Jan 2015
Special Features
Special Features
All of our cottages have been recently refurbished. All our units have wet area bathrooms and heat pumps installed as standard.
Updated: 1 Dec 2016
Interests & Activities
Interests & Activities
The 17 Cottages are independent from Glenwood Home but share the same site. Cottage residents are able to take part in all the activities in the home, eat in the dining room or have meals delivered.

Emergency First Aid is provided as required.

Cottage residents are invited on van outings to neighbouring towns, usually twice a year.

Baking days, Big print books, Blind Foundation, BBQ, Cards, Digital camera, Email, Entertainers, Entertainment, Exercises, Fax, Games, Garden, Happy Hour, Housie, Indoor Games, Interdenominational, Internet, Library, Mah Jong, Minibus, Outings, Religious services, Senior Citizens, Singing, Videos, Visitors. Glenwood's schedule is enhanced by the wonderful volunteers who support our residents in so many ways, almost daily.
Updated: 1 Dec 2016
Languages Spoken
Languages Spoken
Language
Status
Details
English
Yes
Other Information
Yes
We can arrange interpreters on request.
Updated: 5 Jan 2015
Religious/Spiritual Affiliations
Religious/Spiritual Affiliations
Religious/Spiritual Affiliations
Status
Details
Anglican
Yes
Baptist
Yes
Christian
Yes
Inter denominational
Yes
Methodist
Yes
Presbyterian
Yes
Roman Catholic
Yes
Salvation Army
Yes
(Other comments)
Yes
The Retirement Village is administered through the auspices of the Anglican-Methodist South Canterbury Glenwood Home Trust Board. Regular services are held in the Home, for a variety of religious beliefs
Updated: 1 Dec 2016
Distances
Distances
Location
Distance
Details
Public Transport
0.25 Km
Buses to town
Shops
0.25 Km
Glenwood Centre, Video Shop, Takeaways, Physio, Lawyer, Hairdresser, Morgans Street Foodcentre,Alcohol.
Mall
1.00 Km
Highfield - supermarket, lotto, clothing, shoes, cafe, pharmacy, NZ Post,hairdresser, Liqourland
Parks
1.00 Km
Westend, Aorangi Sports Centre.
Library
2.50 Km
Timaru District Library, Museum and City Centre
Updated: 5 Jan 2015
Credentials & Membership
NOTE: The Retirement Villages Act 2003 (The Act) is designed to provide improved protection for people who 'buy' into a retirement village. If you intend to 'purchase' you must get independent legal advice before signing your occupation right agreement as required under The Act. Some Retirement Village type facilities are not required to register under The Act so different legal requirements apply. Please make sure you investigate fully.
In some villages there may be some Retirement Village units that have multiple uses e.g. a Serviced Apartment may also be used as a Residential Care Suite. The same unit may therefore show in several places on Eldernet.