Rest Home
At a glance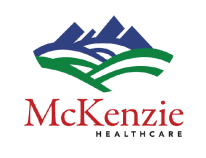 Vacancy

No

Name

McKenzie HealthCare

Category

Rest Home

Address

2 McKenzie Street
GERALDINE
GERALDINE 7930

Postal Address

Same as above

Region

South Canterbury

Phone

Email

Web

Facebook
Personnel
Manager

Joanne Fenton - (03) 693 8299

Owner

McKenzie HealthCare Ltd
Other services

Welcome to McKenzie HealthCare.

Our Mission Statement:
"To provide the highest standards of care in a safe and homely environment"

Our Philosophy:
"We believe each of our residents has the right to quality care, in a safe, warm and respectful environment at all times".
What can you expect?
We understand that most people prefer to remain in their own home and offer respite care for short periods to give caregivers a break but when home is no longer the most practical option we have rest home and hospital levels of care. We provide 24 hour Registered Nurse care supported by our dedicated healthcare team who are qualified to deliver the highest level of medical and aged care services tailored to your assessed needs.
We are currently building a new 24 bed wing so that we can continue to offer our community residential care options. The planned opening for this wing is April 2020.
Service/Facility Details
Service/Facility Details
Detail
Status
Contract with DHB
Yes
Certification
Yes
ORA Applies
No
Updated: 28 Feb 2019
DHB Respite Care Booking Service
DHB Respite Care Booking Service
We provide DHB Respite Care Booking Service.
Bed and Vacancy Details
Bed and Vacancy Details
Detail
Status
Approximate number of beds at this level of care
10
Vacancy
No
Impending vacancy
No
Premium Room Charges
Some Rooms from $25.00/day up to $35.00/day as at 03 Feb 2021
MOH Certification and Audit Report
View MOH certification and audit report (opens in a new tab)
Extra admission requirements due to COVID-19
Please enquire
Updated: 16 Aug 2022
Personnel
Personnel
Type
Hours Per Week
Status
Details
Registered Nurse
Yes
Registered Nurses Specialising in Gerontology, Palliative and Dementia care on duty 24 hrs a day.
Nurse Practitioner
No
Al lour residents are medically supported by General Practitioner and Consultant Specialists.
Enrolled Nurse
No
Enrolled nurse supports the Registered nurse team to provided dedicated nursing care to our residents.
Healthcare Assistants/Caregivers
Yes
All out Health Care Assistants are trained to NZQA level 4 to provide the highest level of care.
Physiotherapist
Yes
We have a registered Physiotherapist to provide assessments and individualised exercise programmes.
Occupational Therapist
Negotiable
We have links with SCDHB for this service
Social Worker (on site)
Negotiable
We have links with SCDHB for this service
Diversional Therapist
Yes
We have Qualified Registered Divisional Therapists. They assess the individuals needs and provide activities both individualised and group.
Activities Co-ordinator
Yes
The Activity co-ordinator supports the Registered Diversional Therapist, with the daily activities and outings.
Hairdresser
Yes
An excellent hairdresser visits weekly
Podiatrist
Yes
Regular 6 weekly visits
Dietitian
Yes
Our menu is planned by a Registered Dietician on a 4 weekly cycle and change summer and winter. we have 4 meal types to meet residents specialist needs and diets.
Accredited Visitors
Yes
We have " Friends of McKenzie " all are police checked and trained to assist with activities eg. newspaper reading, housie and helping the Registered Diversional Therapist including outings.
Kaumatua
Yes
We have string links with the Maori and pacific community to enable us to provide the highest level of care within our Te Whare Tapa Fa model of care.
Chaplain/Spiritual Advisor
Yes
We have weekly in- house church services for those wishing to attend. Catholic, Presbyterian and All Denominations.
Other Personnel
Yes
Administration Support Team, Gardener, Maintenance Personnel
Updated: 28 Feb 2019
Specialities or Areas of Expertise
Specialities or Areas of Expertise
Specialities or Areas of Expertise
Status
Details
Oxygen Management
Yes
Gastronomy/Nasogastric Management
Yes
Palliative Care (Contracted)
Yes
End of Life/Palliative Care
Yes
Wound Care
Yes
Diabetic Care
Yes
Continence Advice
Yes
Stomal Therapy
Yes
Stroke Rehabilitation
Yes
ACC Rehabilitation
Yes
Tracheotomy Care
Yes
Infection Control
Yes
Surgical Followup
Yes
Updated: 28 Feb 2019
Features
Features
Feature
Status
Details
May Bring Own Furniture
Yes
Residents are encouraged to bring their treasures to make their room homely
Single Rooms
Yes
Shared Rooms
Yes
We have 2 rooms suitable to share which are ideal for couples
Rooms suitable for a couple
Yes
2 rooms
Connecting Rooms
Yes
Via shared ensuites
Ensuite
Yes
The majority of rooms have ensuite.
Alcohol Permitted
Yes
Residents may have alcohol
Pets In Residence
Yes
Jack the cat and regular visits from "pat dogs' and other animals throughout the year. Families are able to bring their pets for planned visits
Negotiate To Bring Own Pet
No
We do not have the facility for pets to live permanently
Wifi
No
Residents are encouraged to purchase their own private data. A new internet system has been installed.
Resident can adjust heating in own room
Yes
Cater for under 65 yrs with Disability
Yes
We are able to offer a high level of care for those under 65.
Lounges/seating areas
Yes
Gay / LGBT IQ Friendly
Yes
Primary Health Funded Short Term Care
Yes
Provide End of Life/Palliative Care
Yes
We have dedicated Registered Nurses and Health Care assistants trained to Hospice NZ standards to meet the palliative needs of the resident and their family
Palliative Care Contract
Yes
We have dedicated Registered Nurses and Health Care assistants trained to Hospice NZ standards to meet the palliative needs of the resident and their family
Outings
Yes
We have trips to local areas and events planned through out the year
Whanau Room
No
This is currently closed due to redesign.
Maori Kaupapa
Yes
We have strong Maori and Pacifica links.
Residents Committee
Yes
We have a well attended "Resident Forum' who as a committee have designed our new proposed hospital , also input into the way the facility is run and input into the selection of staff.
Family Committee
No
Family are encouraged to meet with the nursing team for family MDM's.
Newsletter
No
Updates for all residents and family members are produced regularly. An E-letter is being developed for family/whanau.
Policy for management of challenging behaviour
Yes
We have policy and procedures in place to identify and distract challenging behaviours.
Confused Residents
Yes
McKenzie has a secure dementia facility ( D3)
Rural Setting
Yes
We are in the lovely rural area of Geraldine. Our garden is currently a building site so we are looking forward to landscaping a new garden.
Smokers Room
No
Smoke free environment inside and out
Semi-Secure
Yes
24hours cctv
Updated: 2 Aug 2019
Interests & Activities
Interests & Activities
Activity programme, Advocate, Age Concern, Alzheimer's Society, Aromatherapy, Art, BBQ, Big print books, , Bingo, Blind Foundation, Board games, Bridge, Canine friends, Cards, Care and Craft, Chapel, Children, Church, Classical Music, Cooking, Craft, Dancing, Electric beds, Email, Entertainers, Entertainment, Exercises, Fax, Flower arranging, Games, Garden, Gardening, Golden Oldies, Happy Hour, Indoor Games, Internet, Jigsaw, Lectures, Library, Massage, Minibus, Movies, Music, Newspaper reading, Parkinson's Society, Pianist, Quizzes, Reading, Roses, RSA, Shopping, Sing-a-longs, Singing, Sky TV, Videos, Views
Updated: 28 Feb 2019
Languages Spoken
Languages Spoken
Language
Status
Details
Egyptian
Yes
English
Yes
Fijian Indian
Yes
Filipino
Yes
Hindi
Yes
Interpreter
Yes
Italian
Yes
Maori - Te Reo
Yes
Sri Lankan
Yes
Updated: 28 Feb 2019
Religious/Spiritual Affiliations
Religious/Spiritual Affiliations
Religious/Spiritual Affiliations
Status
Details
Anglican
Yes
Baptist
Yes
Christian
Yes
Denominations/Faiths represented
Yes
Inter denominational
Yes
Methodist
Yes
Non denominational
Yes
Presbyterian
Yes
Roman Catholic
Yes
Updated: 12 Nov 2018
Distances
Distances
Location
Distance
Details
Public Transport
Community bus
Shops
2.00 Km
Geraldine village centre
Parks
1.00 Km
Library
1.00 Km
Updated: 12 Nov 2018
Credentials & Membership
Credentials & Membership
Credentials & Membership RC
Status
Details
National Certificate in Diversional Therapy
Yes
We have Registered Diversional Therapist provide all put activities and assessments
New Zealand Aged Care Association (NZACA)
Yes
Updated: 30 Jan 2020
The Ministry of Health conducts regular audits of Residential Care Facilities. They can be found HERE.
619