Psychogeriatric
Avonlea Rest Home - Dementia Care NZ
At a glance
Vacancy

No

Name

Avonlea Rest Home - Dementia Care NZ

Category

Psychogeriatric

Address

224 Lincoln Road
Addington
Christchurch 8024

Region

Canterbury

Phone

Fax

Email

Web

Facebook
Personnel
Manager

Brezel April Banalagay - 03 3380202

Owner

Jim Haines and Alison Hume - 03 3380202
Other services

We invite you to experience the very special character of Avonlea.

OUR VISION
To accept all people with kindness and love
To provide peace, comfort and joy
To be proactive, innovative and courageous
To enrich each person, the community and the world

OUR VALUES
We strive to achieve this vision by working
with openness, honesty, integrity and passion

THE WORK WE DO
We establish trusting relationships based on
respect and acceptance
We encourage people's participation in
companionship-based care in their small homes
We are privileged to accompany people as they
journey towards the end of their life
We welcome family/whanau and the wider
community as integral to people's lives
We promote inclusion and the rights and
values of each person
We celebrate unity in diversity




Dementia Care New Zealand is one of New Zealand's highly regarded aged care providers.
We provide a full range of residential care including general rest home care, dementia rest home care, general hospital level care, and dementia hospital level care. At many of our facilities, a full continuum of care is available.
We specialize in person-centred care for people who live with dementia. This is the work we have passionately chosen to do.
We care for people in small, cosy homes with a loving, warm and homely atmosphere where each person is supported to experience each moment richly. Our small homes concept means that people with dementia experience life in a less clinical and more normalised, familiar way. Small homes that inter connect, also bring a sense of 'community' for a person with dementia.

We provide 24 hour Registered Nursing cover for our Hospital care home as well as our Dementia care homes.


We give very special care to people with dementia.
Service/Facility Details
Service/Facility Details
Detail
Status
Contract with DHB
Yes
Certification
Yes
ORA Applies
No
Updated: 11 Mar 2022
DHB Respite Care Booking Service
DHB Respite Care Booking Service
We provide DHB Respite Care Booking Service.
Bed and Vacancy Details
Bed and Vacancy Details
Detail
Status
Approximate number of beds at this level of care
11
Vacancy
No
We currently have one room available in our small and homely dementia hospital (D6) home. The lounge is bright and sunny over looking the gardens. There is a waiting list option available.
Impending vacancy
No - no
Premium Room Charges
No
MOH Certification and Audit Report
View MOH certification and audit report (opens in a new tab)
Extra admission requirements due to COVID-19
Yes
Updated: 18 Aug 2022
Testimonials
Testimonials
April 2021


Around a year ago my father was assessed as needing a higher level of care than his current rest home could provide and my partner and I reluctantly started looking around for somewhere else for him.
We visited a number of rest homes that provided dementia care. What we wanted were staff who saw Dad as more than another income stream. We weren't concerned with crystal chandeliers, shag pile carpet and modern art. The glib salespeople in their corporate strip we met at other rest homes repelled us rather than enticed us. What we wanted were people at the coalface and management who actually cared about Dad and would work to make his last days as comfortable and as happy as they could be.
I believe we found that at Avonlea.
If I had to sum the place up in a word it would be 'genuineness'. As I said I was reluctant to move Dad; now I think it is the best thing that could have happened. He's happier at Avonlea than he has been for a long time. I have been particularly impressed by the level of communication from the staff about Dad and the fact that they have taken the time to get to know him and what to do to keep him happy. We are full fee paying clients and I believe we get good value for money at Avonlea.
I would recommend Avonlea to anyone in our position without reservation.

David P



February 2019:

I'm Angela. I am the late Peter Wood's niece. We met quite a few of your lovely staff who looked after my uncle with such wonderful care and respect. Mum, Dad and I want to thank you from the bottom of our hearts. From the moment we arrived at your facility, your staff were amazing. A real credit to you all. It was plain to see that Peter felt very comfortable with you all and that you were one big family.
Your team really looked after him. We loved having your therapy dog Merlin visit. Uncle Peter loved animals so we are sure that he loved those visits.
With hugs and best wishes,
Angela.


Hello Kathy,

I've just spent the last few days with Mum and we had a wonderful time together.

I just wanted to say 'thank you'.

I had the chance to meet some of the carers and the people that Mum lives with and they are all such a lovely lot. I am so touched by the caring team you have there at Avonlea - my last day there I tried to say 'thank you for taking care of my Mum' to one of the staff that was just going off shift but I started welling up so I didn't try that again, I just said 'goodbye' to the carers when I left. I would have liked to have let them know that I am so appreciative of all they do for Mum - they are precious and very beautiful people. Thanks again.

Kind regards,

Karen Tippen.

August 2012.



My Mums needs changed last year and we found ourselves in the very daunting situation of looking for a new rest home that was tailored to meet mums needs.
Mum moved into Avonlea in March 2010, the staff and management of Avonlea made the transition from mums previous retirement home to her new home at Avonlea a very stress free experience for us.
They were very supportive during this time not only for my mum but also for me. Avonlea is a warm, clean and homely environment and provides mum with safe and reasonable care.
Mum loves her sunny bedroom with en suite and says she enjoys the meals; I have complete peace of mind that she is safe and well cared for.
I have always found the staff to be approachable, friendly and continually keep me updated regarding mums health. They always make me feel welcome when I visit mum and often invite me to stay and have a meal with my mum if I wish to.
Keep up the good work Avonlea


G. Patten
13/10/2010

Dear Jim

We wish to thank you and your staff for your superb care of our mother and mother-in- law Jessie Dobson over the last 18 months.
The concept of small homes ideally suited Jessie, giving her the independence of her own room in a warm, comfortable, modern environment.
The program of activities available for residents always impressed us. The staff in her home ''Rudo'' were always interacting with the residents in a caring, kind manner.
During Jessie's last days when her health was failing, the care provided by your staff was exceptional. She was comfortable and we were kept up to date with developments. We would like to thank Liz, Barbara, Kara and the rest of the team at Rudo.
We highly recommend Avonlea to anyone wanting Dementia Care for their family members. We are happy for you to refer anyone to us, wanting to know about our experience.
Sharron and Brian Tinetti
In September 2006 my Mum's Dementia condition had deteriorated to such an extent that she could no longer stay in the rest home she was then living in.
We had to find a home where she could be looked after and one that specialised in caring for those with more advanced Dementia. After looking at various places and listening to advice from other people we finally chose Avonlea. it appeared to offer the best care for Mum. We really like the idea of there only being 11 in the Aroha unit, it really seems to be more like a family than an institution.
My Mother is 88 years old and has been a Widower for over 17 years and is very independent. She was used to living alone and didn't take kindly to the fact that she was no longer capable of caring for herself. However over the last couple of years she has come to realise that she needs somebody there at all times of the day and night to care for her, and this is what she gets at Avonlea.
She enjoys walking around the gardens, going for outings and the entertainments that are provided each week, especially the musical entertainment. Each afternoon an activity person provides some sort of activity for all the occupants that can catch their interest and challenge them in some way.
I visit my Mother every week if I can and I am always greeted cheerfully and offered a cup of tea no matter the time of day and have enjoyed many afternoon teas there.
Sarah is the main Caregiver and she is very friendly and relaxed and is very helpful, listening to any concerns I may have. She has a good relationship with all the occupants and nothing seems to be a problem to her.
All in all, Avonlea provides the standard of care that we would expect from a professional and caring home for my Mum.
Carole Butson
Updated: 11 Mar 2022
Personnel
Personnel
Type
Hours Per Week
Status
Details
Registered Nurse
50
Yes
Enrolled Nurse
Yes
Healthcare Assistants/Caregivers
Yes
Physiotherapist
Yes
Our Physiotherapist visits our residents weekly.
Diversional Therapist
60
Yes
Our diversional therapists know each resident very well and know what works for each person creating meaningful activities to support creativity, socialisation, stimulation and fun as well as assisting residents in the daily running of their home.
Hairdresser
3
Yes
Weekly
Podiatrist
Yes
6 weekly
Dietitian
as needed
Yes
Regular dietary advice
Kaumatua
Negotiable
Other Personnel
monthly
Yes
We have a family support group run by an independent facilitator. This is an opportunity for people to share their experiences with others who understand what it is like to have a loved one in care. Simon Hamley is our Education Coordinator.
Updated: 11 Mar 2022
Specialities or Areas of Expertise
Specialities or Areas of Expertise
Specialities or Areas of Expertise
Status
Details
Oxygen Management
Yes
Palliative Care (Contracted)
No
.
End of Life/Palliative Care
Yes
our clinical team is trained and experienced in Palliative care. We are guided by Te Ara Whakapiri - Principles and guidance for the last days of life.
Wound Care
Yes
Our registered nurses care for wounds and refer for specialist advice as necessary.
Diabetic Care
Yes
Our registered nurses provide guidance in the care of people with diabetes. We have regular inservice education on diabetes
Continence Advice
Yes
Each person is assessed for continence needs. Our registered nurses have experience in continence matters.
Stomal Therapy
Yes
Our registered nurses give instruction with stomal care. We have regular inservice education on stomal care.
Stroke Rehabilitation
Yes
Please consult our Clinical Manager.
Tracheotomy Care
Yes
Spinal Injuries Care
Yes
Please consult our Clinical Manager.
Infection Control
Yes
We have an infection control team. We work with an advisor for special assistance.
Surgical Followup
Yes
Clinical Management
Yes
Armie Abalos our Clinical Manager leads our team of Registered Nurses and Care Givers.
Other Specialties
Yes
Updated: 11 Mar 2022
Features
Features
Feature
Status
Details
May Bring Own Furniture
Yes
We encourage people to bring familiar items and belongings to help make ones room feel more homely. Pictures for the wall and favorite furnishings go a long way in helping a person to feel settled and comfortable
Single Rooms
Yes
Alcohol Permitted
Yes
In consultation with Registered Nurse.
Pets In Residence
Yes
Please discuss with Operations Manager Daphne.
Negotiate To Bring Own Pet
Yes
Please discuss with Operations Manager Daphne
Phone Access In Own Room
No
We have portable phones that are residents can use to receive calls. People may also arrange to have their own phones installed. Please discuss with or Operations Manager Daphne.
Resident can adjust heating in own room
Yes
We have under floor heating, heat pumps and cosy gas fires. Wall heaters in the bedrooms are adjustable.
Lounges/seating areas
Yes
Provide End of Life/Palliative Care
Yes
Outings
Yes
We often go on van adventures to different parts of Christchurch and its surrounds. This is of course Covid-19 levels dependant
Residents Committee
Yes
Residents meetings are held each month.
Newsletter
Yes
Policy for management of challenging behaviour
Yes
Confused Residents
Yes
Smoking Permitted
Yes
Smoking permitted in the outside area only.
Updated: 11 Mar 2022
Special Features
Special Features
Each small and homely unit at Avonlea, has an open plan theme with a lovely kitchen.

People are encouraged and able to contribute to the running of their home. Helping with the dishes, wiping down the benches, baking and cooking as well as helping out in the garden if they wish.



We are committed to quality, individualised care. Our home is our residents home. We care for them with the respect, love and care that they all deserve and that you are relying on.
Updated: 11 Mar 2022
Interests & Activities
Interests & Activities
At Avonlea we create a loving, warm and homely atmosphere where each person is supported to experience each moment richly.

We encourage and support resident's involvment in activities, from house hold and garden tasks through to games, art, outings,gardening, music and baking to name but a few.
Updated: 11 Mar 2022
Languages Spoken
Languages Spoken
Language
Status
Details
English
Yes
Fijian Indian
Yes
Filipino
Yes
Updated: 11 Mar 2022
Religious/Spiritual Affiliations
Religious/Spiritual Affiliations
Religious/Spiritual Affiliations
Status
Details
Inter denominational
Yes
Updated: 11 Mar 2022
Credentials & Membership
Credentials & Membership
Credentials & Membership RC
Status
Details
National Certificate in Diversional Therapy
Yes
Other details
No
Our Education Coordinator Simon Hamley is a trained instructor for Management of Actual or Potential Aggression (MAPA) from the Crisis Prevention Institute.
Updated: 11 Mar 2022
What's New
What's New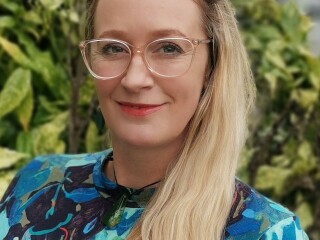 Havening - August 2022.

Havening is sometimes known as 'first aid for the emotions' for its ability to very quickly soothe and down-regulate stress neuro-chemistry and promote calm and tranquility.
Havening is a psycho-sensory therapy that helps people identify the root causes of their issues and rewire their response so that they can release issues like stress, trauma and anxiety.
Over the past 18 months I've completed Havening training including a three-day intensive training programme, passing 30 written client case studies, two client case study videos, ethics and a neuro-science exam.
The objective of this training is to explore how Havening techniques might help people living with dementia. Over the next few months we will be considering how simple Havening techniques could help de-escalate situations our residents find distressing or confronting, and create a sense of safety and calm in our homes.
How it works
Havening is based on neuro-science and is all about training the brain to respond differently to particular issues. People's brains can become stuck in a pattern of high alert around certain circumstances and situations. These situations will trigger extreme or disproportional responses.
Havening techniques can interrupt this pattern by creating healing delta waves. It is gentle, healing, effective and often rapid, and has no negative side effects.
In a session we use Havening Touch to create the change. This technique switches off the brain's 'alarm' button associated with a particular stored trauma, preventing future unhelpful responses. Havening is simple, safe and highly effective, gently down-regulating anxiety and distress and creating a sense of safety … a sense of a safe 'Haven'.
Donya Nee, Promotions and Public Relations Coordinator and Havening practitioner.
Strengthening our clinical team
We are delighted to have recently secured the services of two highly skilled and experienced clinicians to join our organisational team in key leadership roles.
Urmee Rahman and Arrah Bagtang have accepted positions as Regional Clinical Managers with Dementia Care NZ. Their role will be to mentor, guide and support the Clinical Managers of our rest homes, and through them the Registered Nursing and care teams.
Based in the South and North Islands respectively, they will provide leadership through regular on-site visits, zoom sessions and telephone support. They in turn will be supported by our wider DCNZ team.
In welcoming Urmee and Arrah to our family, we would like to take this opportunity to introduce them to you.
A dedicated professional with over 8 years of clinical and managerial experience in the health sector, Urmee's expertise is in aged care nursing, with the past four years in clinical management roles.
Urmee's approach is strongly people-focused, with a commitment to empowering and supporting our older population to continue to be in charge of living their lives in the way that makes them happy.
Urmee is at home working within a multi-disciplinary team setting to provide the highest quality of care at all times. She thrives on leading and developing successful teams, and implementing change in a dynamic and complex healthcare environment.
Her personal interests include reading, travelling, and exploring and getting to know different cultures and places.
Arrah comes to us with more than seven years experience as Clinical Manager for Aged Care facilities providing rest home, hospital and dementia levels of care, with proven ability to support both residents and staff. Her most recent role has been as Clinical Manager of a 60-bed rest home providing hospital and rest home level care.
Arrah has expertise in Infection Control, Health and Safety, Quality Improvement, facilitating staff education, interRAI assessments and all aspects of clinical team leadership. Her focus is on creating and maintaining warm, caring and effective relationships with residents, their families and the staff team to provide truly excellent holistic care.
Above all, Arrah's passion for older persons' care, and especially dementia, shine through the work she has chosen to do.
This dual appointment broadens and strengthens the clinical expertise of our team, making an additional level of knowledge, skills and experience readily accessible to staff, residents and families. The added benefits in terms of care will be significant, with a true passion for dementia and aged care characterising each member of our outstanding clinical team.
March 21 2020
IMPORTANT NOTICE REGARDING COVID-19 AND VISITATION.
We have decided to temporarily close our home over the weekend to visitors as we work towards implementing the latest advice from the Ministry of Health as of 21st March 2020. We are reviewing our processes to ensure they meet the new recommendations from the Ministry. We will advise you of the new process for visiting our home on Monday, 23rd March 2020.
We acknowledge the importance of visits for our residents and their loved ones. Closing our doors is not a step we take lightly. However, preventing the spread of COVID-19 has to take priority.
Andrew Sheard
Director
March 2018:
Easter is a special celebration for us here in our home. We love to enjoy loving time together and share memories evoked by the scent of fresh hot cross buns and the feeling of anticipation as we unwrap the first Easter egg.
We wish you all a safe and happy Easter with those you love.
As always, we welcome your visits and remind you that our visiting times are the same throughout the holidays.
March 2018:
There is nothing nicer than a home-made fresh fruit ice block on a scorching day! We had great fun making these with our residents recently at Avonlea.
January 2018:
Christmas is a time when treasured family and social traditions are renewed and enjoyed by us all. Christmas card writing is an time-honoured tradition that seems to be dying out as email communication becomes more popular. At Avonlea we have loved helping each other to write Christmas cards to family and friends. There's nothing quite as special as receiving a card in the handwriting of a person you love.
December 2017:
To our dear friends
It's the end of 2017, a time of reflection on the past year. As always, there have been many moments of joy, laughter, peace and wonder: what we call 'magic moments'. We are full of gratitude and would like to say thank you to you all. Thank you for encouraging us by being part of this online community. Thank you to the people who visit our homes - it is always lovely to see you. Most of all a very big thank you to those of you who share your family membe...r or friend with us. It is a huge privilege to take care of the people who live here with us in their home. They are a wonderful inspiration to us and we love them dearly.
We would also like to say an enormous thank you to each and every member of our staff team. We appreciate you and value you so much. Thank you for everything you do.
We are grateful for the highs and lows, the challenges and opportunities this past year has brought. Thank you for being part of it.
October 2017:

Recently at Avonlea we had a "Pink Day". This was not only to acknowledge breast cancer awareness but also just to have some extra fun together. Residents and staff dressed in pink and purple and we decorated the home with pink balloons, used pink serviettes and enjoyed pink Lamingtons. Our Diversional Therapist Jo enjoyed making some amazing enormous pink flowers with residents to decorate our spring-themed rooms. Even nature joined in with a stunning display of pink blossom on our flowering cherry tree!
October 2017:
At Avonlea we have a lovely new raised planter in the garden. During winter we planted Bokchoy and through the cold winter months we enjoyed watching it grow and flourish. Recently it was ready to pick and with much anticipation we made stir fry to share. Things always taste better out of your own garden made together with love!
August 2017:
All of us were absolutely delighted with a visit from Rosie a pet lamb for the day. Hugs and shared stories of youth followed. Many residents enjoyed helping with the 2 hourly bottle feeding! Rosie was wearing a nappy which brought much laughter from everyone
August 2017:
Recently we got together on a winters afternoon to make pine cone bird feeders. This was a lovely opportunity to chat and reminisce about what our gardens were like at home and our favorite types of birds. There's nothing lovelier to welcome in Spring than birdsong in our garden.
Spring at Avonlea - October 2016
Welcome to Spring at Avonlea. Its so nice to see all the blossom trees in flower and enjoying the spring flowers even though the weather has been unpredictable at times. We are busy enjoying our spring activities and recently we took several van loads out to Hadstock's farm to pick daffodils. Residents had a lot of fun and brought back many buckets of daffodils to share with everyone else, all the units looked colourful and smelt wonderful for several days.
Our Activities team has been busy with several ongoing projects. In Mahal we have enjoyed making a little area with a wheelbarrow garden, bridge and gnomes for residents to enjoy looking at.
We have a "Mens Club" up and running with activities aimed at things our men like to do, example are painting, gardening, separate van outings, walking club and arts and crafts more aimed at men, we always welcome your suggestions.
We have continued to expand our exercise programme with the help of our physio therapist and encourage residents to engage in "moving" even if sitting in a chair and have fun at the same time. Please feel free to join in if you are visiting at the time.
In the last couple of weeks we have worked along residents, families and staff to turn one of our rooms in Ofa into a 'Memory Room". This special room has items from the 50s and 60s for all of us to enjoy and reminisce. We thank everyone who has denoted items to help bring this room to life. We encourage all families from any unit to take your loved on to the room and enjoy a cuppa and share memories together, just ask staff if you require any help.
Charisma and Sue.
24th March 2013
Warmest greetings!

Hospital dementia care home opening date for Avonlea

We are pleased to announce that our new 11 bed specialised dementia hospital home at Avonlea, will be open and ready for admissions during the week beginning March 31st.
This new dementia hospital will meet the needs of residents whose dementia progresses to the stage where they are reassessed as needing a higher, more specialised level of care
Care is delivered in a small, warm and homely atmosphere in keeping with our small homes concept. There is an open plan kitchen for activities and a sense of homeliness. The home opens out onto a pleasant and inviting courtyard. There are garden paths to walk and beautiful trees to sit under.
Our organization has considerable existing expertise in hospital dementia care, which we provide at six of our eight facilities country-wide. We have an established reputation for experience and excellence in this level of care.
We are proud and excited that at Avonlea can now offer a complete continuum of dementia care, to the community and that our residents will no longer need to move on to other facilities as their care needs change.
We welcome your enquiry and are more than happy to meet with those of you interested in viewing our home.
For further information, enquiries or bookings, please call Donya Nee on 0272776882 or Kirsty Hart on 03 338 0202 x 1.
Warmest regards

Kirsty Hart
Operations Manager
Charisma Roblete
Clinical manager
Hospital dementia care to be offered at Avonlea
Following the successful introduction of hospital care in April last year, we are excited to announce that we will soon add Dementia Hospital care to the services we provide at Avonlea. This will be provided in Aroha.
This new dementia hospital will meet the needs of residents whose dementia progresses to the stage where they are reassessed as needing a higher, more specialised level of care. Now these residents will be able to remain in Avonlea, in surroundings which are familiar and cared for by people who know them well and understand them. This brings much comfort to their families also.
Our organization has considerable existing expertise in hospital dementia care, which we provide at six of our eight facilities country-wide. We have an established reputation for experience and excellence in this level of care.
A minor audit focusing on the MOH requirements for dementia hospital care will take place on 4th February.
Aroha will close on 7th February for alterations. We hope that the building work will be completed within six weeks, and that our new dementia hospital home will fill rapidly thereafter. We will do our very best to keep disruption to a minimum during this time.
We are proud and excited that at Avonlea we will soon offer a complete continuum of dementia care, and that our residents will no longer need to move on to other facilities as their care needs change.
Please do not hesitate to come and see either one of us if you have any concerns relating to this change, or any questions.
Warmest regards
Kirsty Hart - Operation Manager
Charisma Roblete - Clinical Manager

Updated: 8 Aug 2022
The Ministry of Health conducts regular audits of Residential Care Facilities. They can be found HERE.
86