Dementia
Avonlea Rest Home - Dementia Care NZ
At a glance
Vacancy

Yes

Name

Avonlea Rest Home - Dementia Care NZ

Category

Dementia

Address

224 Lincoln Road
Addington
Christchurch 8024

Region

Canterbury

Phone

Fax

Email

Web

Facebook
Personnel
Manager

Brezel April Banalagay - 03 3380202

Owner

Jim Haines and Alison Hume - 03 3380202
Other services

We are open and accepting admissions!

We have also just opened a beautiful, brand new purpose built dementia care rest home at Avonlea.

We invite you to experience the very special character of Avonlea.

OUR VISION
To accept all people with kindness and love
To provide peace, comfort and joy
To be proactive, innovative and courageous
To enrich each person, the community and the world

OUR VALUES
We strive to achieve this vision by working
with openness, honesty, integrity and passion

THE WORK WE DO
We establish trusting relationships based on
respect and acceptance
We encourage people's participation in
companionship-based care in their small homes
We are privileged to accompany people as they
journey towards the end of their life
We welcome family/whanau and the wider
community as integral to people's lives
We promote inclusion and the rights and
values of each person
We celebrate unity in diversity

BEAUTIFUL NEW DEMENTIA CARE HOME OPENING SOON;

WE HAVE A BEAUTIFUL NEW, PURPOSE BUILT HOME OPENING SOON! IT HAS LOVELY LANDSCAPED GARDENS, OUR SIGNATURE OPEN PLAN KITCHEN, BRIGHT AND SUNNY LIVING AREAS AND LARGE SPACIOUS BEDROOMS WITH PRIVATE ENSUITES.

FEEL FREE TO CALL US ANYTIME TO COME AND VIEW THIS BEAUTIFUL NEW HOME OPENING SOON!! WE WOULD LOVE TO MEET WITH YOU.

Dementia Care New Zealand is one of New Zealand's highly regarded aged care providers.
We provide a full range of residential care including general rest home care, dementia rest home care, general hospital level care, and dementia hospital level care. At many of our facilities, a full continuum of care is available.
We specialize in person-centred care for people who live with dementia. This is the work we have passionately chosen to do.
We care for people in small, cosy homes with a loving, warm and homely atmosphere where each person is supported to experience each moment richly. Our small homes concept means that people with dementia experience life in a less clinical and more normalised, familiar way. Small homes that inter connect, also bring a sense of 'community' for a person with dementia.

We provide 24 hour Registered Nursing cover for our Hospital care home as well as our Dementia care homes.


We give very special care to people with dementia.
Service/Facility Details
Service/Facility Details
Detail
Status
Contract with DHB
Yes
Certification
Yes
ORA Applies
No
Updated: 10 Mar 2022
DHB Respite Care Booking Service
DHB Respite Care Booking Service
We provide DHB Respite Care Booking Service.
Bed and Vacancy Details
Bed and Vacancy Details
Detail
Status
Approximate number of beds at this level of care
41
Vacancy
Yes
We are excited to announce the opening of our brand new, purpose built dementia care home at Avonlea. We are now welcoming new residents and are inviting viewings from interested residents and family members. At Avonlea there are lovely gardens and pathways to walk and a warm sense of community. We offer care in four small and homely 'units'. Please see our comprehensive web site for further information about Avonlea at www.dementiacarenz.co.nz We offer respite care service at Avonlea and have spaces available, where families have the opportunity to book care in advance. Please feel free to call us regarding any queries or to make a time for us to show you around.
Impending vacancy
No - no
Premium Room Charges
Some Rooms as at 01 Jun 2022
MOH Certification and Audit Report
View MOH certification and audit report (opens in a new tab)
Extra admission requirements due to COVID-19
Yes
Updated: 11 Aug 2022
Testimonials
Testimonials
April 2021


Around a year ago my father was assessed as needing a higher level of care than his current rest home could provide and my partner and I reluctantly started looking around for somewhere else for him.
We visited a number of rest homes that provided dementia care. What we wanted were staff who saw Dad as more than another income stream. We weren't concerned with crystal chandeliers, shag pile carpet and modern art. The glib salespeople in their corporate strip we met at other rest homes repelled us rather than enticed us. What we wanted were people at the coalface and management who actually cared about Dad and would work to make his last days as comfortable and as happy as they could be.
I believe we found that at Avonlea.
If I had to sum the place up in a word it would be 'genuineness'. As I said I was reluctant to move Dad; now I think it is the best thing that could have happened. He's happier at Avonlea than he has been for a long time. I have been particularly impressed by the level of communication from the staff about Dad and the fact that they have taken the time to get to know him and what to do to keep him happy. We are full fee paying clients and I believe we get good value for money at Avonlea.
I would recommend Avonlea to anyone in our position without reservation.

David P



February 2019:

I'm Angela. I am the late Peter Wood's niece. We met quite a few of your lovely staff who looked after my uncle with such wonderful care and respect. Mum, Dad and I want to thank you from the bottom of our hearts. From the moment we arrived at your facility, your staff were amazing. A real credit to you all. It was plain to see that Peter felt very comfortable with you all and that you were one big family.
Your team really looked after him. We loved having your therapy dog Merlin visit. Uncle Peter loved animals so we are sure that he loved those visits.
With hugs and best wishes,
Angela.



Hello Kathy,

I've just spent the last few days with Mum and we had a wonderful time together.

I just wanted to say 'thank you'.

I had the chance to meet some of the carers and the people that Mum lives with and they are all such a lovely lot. I am so touched by the caring team you have there at Avonlea - my last day there I tried to say 'thank you for taking care of my Mum' to one of the staff that was just going off shift but I started welling up so I didn't try that again, I just said 'goodbye' to the carers when I left. I would have liked to have let them know that I am so appreciative of all they do for Mum - they are precious and very beautiful people. Thanks again.

Kind regards,

Karen Tippen.





My Mums needs changed last year and we found ourselves in the very daunting situation of looking for a new rest home that was tailored to meet mums needs.
Mum moved into Avonlea in March 2010, the staff and management of Avonlea made the transition from mums previous retirement home to her new home at Avonlea a very stress free experience for us.
They were very supportive during this time not only for my mum but also for me. Avonlea is a warm, clean and homely environment and provides mum with safe and reasonable care.
Mum loves her sunny bedroom with en suite and says she enjoys the meals; I have complete peace of mind that she is safe and well cared for.
I have always found the staff to be approachable, friendly and continually keep me updated regarding mums health. They always make me feel welcome when I visit mum and often invite me to stay and have a meal with my mum if I wish to.
Keep up the good work Avonlea


G. Patten
13/10/2010

Dear Jim

We wish to thank you and your staff for your superb care of our mother and mother-in- law Jessie Dobson over the last 18 months.
The concept of small homes ideally suited Jessie, giving her the independence of her own room in a warm, comfortable, modern environment.
The program of activities available for residents always impressed us. The staff in her home ''Rudo'' were always interacting with the residents in a caring, kind manner.
During Jessie's last days when her health was failing, the care provided by your staff was exceptional. She was comfortable and we were kept up to date with developments. We would like to thank Liz, Barbara, Kara and the rest of the team at Rudo.
We highly recommend Avonlea to anyone wanting Dementia Care for their family members. We are happy for you to refer anyone to us, wanting to know about our experience.
Sharron and Brian Tinetti
In September 2006 my Mum's Dementia condition had deteriorated to such an extent that she could no longer stay in the rest home she was then living in.
We had to find a home where she could be looked after and one that specialised in caring for those with more advanced Dementia. After looking at various places and listening to advice from other people we finally chose Avonlea. it appeared to offer the best care for Mum. We really like the idea of there only being 11 in the Aroha unit, it really seems to be more like a family than an institution.
My Mother is 88 years old and has been a Widower for over 17 years and is very independent. She was used to living alone and didn't take kindly to the fact that she was no longer capable of caring for herself. However over the last couple of years she has come to realise that she needs somebody there at all times of the day and night to care for her, and this is what she gets at Avonlea.
She enjoys walking around the gardens, going for outings and the entertainments that are provided each week, especially the musical entertainment. Each afternoon an activity person provides some sort of activity for all the occupants that can catch their interest and challenge them in some way.
I visit my Mother every week if I can and I am always greeted cheerfully and offered a cup of tea no matter the time of day and have enjoyed many afternoon teas there.
Sarah is the main Caregiver and she is very friendly and relaxed and is very helpful, listening to any concerns I may have. She has a good relationship with all the occupants and nothing seems to be a problem to her.
All in all, Avonlea provides the standard of care that we would expect from a professional and caring home for my Mum.
Carole Butson
Updated: 10 Mar 2022
Personnel
Personnel
Type
Hours Per Week
Status
Details
Registered Nurse
Yes
Enrolled Nurse
Yes
Healthcare Assistants/Caregivers
Yes
Physiotherapist
Yes
Our physiotherapist visits our residents weekly
Diversional Therapist
Yes
Our diversional therapists know each resident very well and know what works for each person creating meaningful activities to support creativity, socialisation, stimulation and fun as well as assisting residents in the daily running of their home.
Hairdresser
3
Yes
Weekly
Podiatrist
Yes
Dietitian
as needed
Yes
Regular dietary advice
Kaumatua
Negotiable
We have contact with Rehua Marae.
Other Personnel
monthly
Yes
An independent support group facilitator holds monthly sessions for our families. This is an opportunity for people to share their experiences with others who know and understand the journey of dementia. Simon Hamley is our Education Coordinator.
Updated: 10 Mar 2022
Specialities or Areas of Expertise
Specialities or Areas of Expertise
Specialities or Areas of Expertise
Status
Details
Wound Care
Yes
Our registered nurses care for wounds and refer for specialist advice as necessary.
Diabetic Care
Yes
Our registered nurses provide guidance in the care of people with diabetes. We have regular inservice education on diabetes
Continence Advice
Yes
Each person is assessed for continence needs. Our registered nurses have experience in continence matters. We have a continence advisor for Dementia Care NZ.
Stomal Therapy
Yes
Our registered nurses give instruction with stomal care. We have regular inservice education on stomal care.
Infection Control
Yes
We have an infection control team. We work with an advisor for special assistance.
Clinical Management
Yes
Armie Abalos, our Clinical Manager, leads our team of Registered Nurses. Katherine Swaine is our Regional Clinical Manager for the South Island who leads and supports our clinical teams.
Other Specialties
Yes
Updated: 10 Mar 2022
Respite, Carer Support or other Short Stay
Respite, Carer Support or other Short Stay
Respite, Carer Support or other Short Stay
Status
Details
Respite
Yes
At Avonlea Dementia Care we welcome respite clients, provided we have a bed available for the time required. Please call us if you wish to enquire about our specialised respite care service.
Carer Support
Yes
Subsidised
Yes
Private Paying
Yes
Booking can be made in advance
Yes
In some cases, you may be able to book respite care in advance. This is dependant on availabilities.
Updated: 10 Mar 2022
Features
Features
Feature
Status
Details
May Bring Own Furniture
Yes
We encourage people to bring familiar items, art work and photographs etc. to help make ones room feel more homely and comfortable.
Single Rooms
Yes
Ensuite
Yes
Alcohol Permitted
Yes
In consultation with Registered Nurse.
Pets In Residence
No
Not currently
Negotiate To Bring Own Pet
Yes
Phone Access In Own Room
No
We have portable phones that are residents can use to receive calls.
Resident can adjust heating in own room
No
We have under floor heating, heat pumps and cosy gas fires.
Lounges/seating areas
Yes
Provide End of Life/Palliative Care
Yes
Palliative Care Contract
Yes
For our Hospital
Outings
Yes
Whanau Room
No
We have areas where families can enjoy private time together.
Maori Kaupapa
No
We have contact with Rehua Marae.
Newsletter
Yes
Policy for management of challenging behaviour
Yes
Confused Residents
Yes
Smoking Permitted
Yes
Smoking permitted in the outside area only.
Semi-Secure
No
We offer fully secure dementia rest home care.
Updated: 10 Mar 2022
Special Features
Special Features
Each small and homely unit at Avonlea has an open plan theme with a lovely kitchen.

People are encouraged and able to contribute to the running of their home. Helping with the dishes, wiping down the benches, laundry folding, baking and cooking as an example.



We are committed to quality, individualised care. Our home is our residents home. We care for them with the respect, love and care that they all deserve and that you are relying on.
Updated: 10 Mar 2022
Interests & Activities
Interests & Activities
At Avonlea we create a loving, warm and homely atmosphere where each person is supported to experience each moment richly.

We encourage and support resident's involvement in activities, from house hold and garden tasks through to games, art, outings, movement and dance, cooking club, music and baking to name but a few.
Updated: 10 Mar 2022
Languages Spoken
Languages Spoken
Language
Status
Details
English
Yes
Fijian Indian
Yes
Filipino
Yes
Updated: 10 Mar 2022
Religious/Spiritual Affiliations
Religious/Spiritual Affiliations
Religious/Spiritual Affiliations
Status
Details
Denominations/Faiths represented
Yes
We support a multi denominational community within our home. Our residents enjoy church services when possible and can receive visits from representative from their church or support people . This of course is Covid-19 visitation regulations dependant.
Updated: 10 Mar 2022
Credentials & Membership
Credentials & Membership
Credentials & Membership RC
Status
Details
National Certificate in Diversional Therapy
Yes
New Zealand Aged Care Association (NZACA)
Yes
Other details
No
Our Education Coordinator Simon Hamley is a trained instructor for Management of Actual or Potential Aggression (MAPA) from the Crisis Prevention Institute.
Updated: 11 Mar 2022
What's New
What's New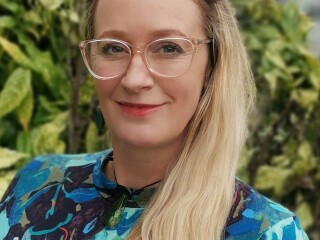 Havening - August 2022.


Havening is sometimes known as 'first aid for the emotions' for its ability to very quickly soothe and down-regulate stress neuro-chemistry and promote calm and tranquility.
Havening is a psycho-sensory therapy that helps people identify the root causes of their issues and rewire their response so that they can release issues like stress, trauma and anxiety.
Over the past 18 months I've completed Havening training including a three-day intensive training programme, passing 30 written client case studies, two client case study videos, ethics and a neuro-science exam.
The objective of this training is to explore how Havening techniques might help people living with dementia. Over the next few months we will be considering how simple Havening techniques could help de-escalate situations our residents find distressing or confronting, and create a sense of safety and calm in our homes.
How it works
Havening is based on neuro-science and is all about training the brain to respond differently to particular issues. People's brains can become stuck in a pattern of high alert around certain circumstances and situations. These situations will trigger extreme or disproportional responses.
Havening techniques can interrupt this pattern by creating healing delta waves. It is gentle, healing, effective and often rapid, and has no negative side effects.
In a session we use Havening Touch to create the change. This technique switches off the brain's 'alarm' button associated with a particular stored trauma, preventing future unhelpful responses. Havening is simple, safe and highly effective, gently down-regulating anxiety and distress and creating a sense of safety … a sense of a safe 'Haven'.
Donya Nee, Promotions and Public Relations Coordinator and Havening practitioner.

Strengthening our clinical team - August 2022.


We are delighted to have recently secured the services of two highly skilled and experienced clinicians to join our organisational team in key leadership roles.
Urmee Rahman and Arrah Bagtang have accepted positions as Regional Clinical Managers with Dementia Care NZ. Their role will be to mentor, guide and support the Clinical Managers of our rest homes, and through them the Registered Nursing and care teams.
Based in the South and North Islands respectively, they will provide leadership through regular on-site visits, zoom sessions and telephone support. They in turn will be supported by our wider DCNZ team.
In welcoming Urmee and Arrah to our family, we would like to take this opportunity to introduce them to you.
A dedicated professional with over 8 years of clinical and managerial experience in the health sector, Urmee's expertise is in aged care nursing, with the past four years in clinical management roles.
Urmee's approach is strongly people-focused, with a commitment to empowering and supporting our older population to continue to be in charge of living their lives in the way that makes them happy.
Urmee is at home working within a multi-disciplinary team setting to provide the highest quality of care at all times. She thrives on leading and developing successful teams, and implementing change in a dynamic and complex healthcare environment.
Her personal interests include reading, travelling, and exploring and getting to know different cultures and places.
Arrah comes to us with more than seven years experience as Clinical Manager for Aged Care facilities providing rest home, hospital and dementia levels of care, with proven ability to support both residents and staff. Her most recent role has been as Clinical Manager of a 60-bed rest home providing hospital and rest home level care.
Arrah has expertise in Infection Control, Health and Safety, Quality Improvement, facilitating staff education, interRAI assessments and all aspects of clinical team leadership. Her focus is on creating and maintaining warm, caring and effective relationships with residents, their families and the staff team to provide truly excellent holistic care.
Above all, Arrah's passion for older persons' care, and especially dementia, shine through the work she has chosen to do.
This dual appointment broadens and strengthens the clinical expertise of our team, making an additional level of knowledge, skills and experience readily accessible to staff, residents and families. The added benefits in terms of care will be significant, with a true passion for dementia and aged care characterising each member of our outstanding clinical team.

June 22 2022

WELCOMING BREZEL BANALAGAY, OUR NEW OPERATIONS MANAGER


We are delighted to announce the appointment of Brezel Banalagay as our new Operations Manager here at Avonlea Dementia Care. Brezel will be joining us on 28 June.
We would also like to extend our sincere thanks to Daphne for her wonderful work in supporting Armie and our staff team, and are happy to let you know that she will be remaining with us in a hands-on caregiving role on a casual basis, while pursuing her nursing studies full time.
A Bachelor of Science degree in Management Accounting from the Philippines has been Brezel's foundation for administrative and healthcare support roles in the Middle East and New Zealand, with eight years in NZ healthcare specialising in brain injury rehabilitation, intellectual disabililty and mental health.
Working across a number of different sectors has broadened her ability, skills and values, and Brezel is always eager to learn things that will help her grow in every field. She sees the vision, values and philosophy of our organisation is a stronghold in achieving success and building great working relationships.
Brezel believes "one person caring for another represent life's greatest values more than any accomplishments in this world."
We join in congratulating Brezel on her appointment and wish her the very best as she takes on this key role.
22/06/22

May 2022 - Our brand new purpose built dementia care home is open!

We are excited to announce the opening of our brand new, purpose built dementia care home at Avonlea. We are now welcoming new residents and are inviting viewings from interested residents and family members.

Pyaar home (which means 'love' in Hindi), is a spacious yet homely ten bedroom home adjoining an existing home on the Avonlea site. It is modern, bright and warm with lovely new landscaped gardens, lawn and a spacious courtyard area with a shade sail. There are lovely garden paths to explore and a large raised garden bed for flowers and our own vegetables and herbs for our creative cooking group. There is air conditioning and heating to keep everyone comfortable no matter what the weather decides to do.

The design is in keeping with our trademark 'small homes' concept yet exceptionally spacious. There is a lovely open plan kitchen for residents and families to enjoy and separate quiet areas to rest and relax, or spend private time together when families come to visit. There is a bright and sunny second lounge overlooking the lawn and flower gardens.

The bedrooms are spacious and the ensuites generous. 8 of the 10 bedrooms have an ensuite and there are also communal bathrooms available.

Pyaar's main entrance is from Taramea Place, the first street on the left after the main Avonlea entrance on Lincoln Road. This is essentially our 'front door' now and where you will find our managers Daphne and Armie ready to welcome you. The home is also accessible from within Avonlea in keeping with our style of interconnecting homes which bring a lovely sense of community for our residents. We often take groups of friends to 'visit the neighbor's and it is lovely to do so via the winding garden paths that are beautifully planted out.

We warmly invite you to come and visit Pyaar Home, Avonlea at any time. Come for a cuppa and a walk through if you are in the area, or ring to make a time. Daphne and Armie will be delighted to welcome you.

March 21 2020

IMPORTANT NOTICE REGARDING COVID-19 AND VISITATION.

We have decided to temporarily close our home over the weekend to visitors as we work towards implementing the latest advice from the Ministry of Health as of 21st March 2020. We are reviewing our processes to ensure they meet the new recommendations from the Ministry. We will advise you of the new process for visiting our home on Monday, 23rd March 2020.

We acknowledge the importance of visits for our residents and their loved ones. Closing our doors is not a step we take lightly. However, preventing the spread of COVID-19 has to take priority.

Andrew Sheard
Director

March 2018:

Easter is a special celebration for us here in our home. We love to enjoy loving time together and share memories evoked by the scent of fresh hot cross buns and the feeling of anticipation as we unwrap the first Easter egg.

We wish you all a safe and happy Easter with those you love.

As always, we welcome your visits and remind you that our visiting times are the same throughout the holidays.

March 2018:

There is nothing nicer than a home-made fresh fruit ice block on a scorching day! We had great fun making these with our residents recently at Avonlea.

January 2018:

Christmas is a time when treasured family and social traditions are renewed and enjoyed by us all. Christmas card writing is an time-honoured tradition that seems to be dying out as email communication becomes more popular. At Avonlea we have loved helping each other to write Christmas cards to family and friends. There's nothing quite as special as receiving a card in the handwriting of a person you love.

December 2017:

To our dear friends
It's the end of 2017, a time of reflection on the past year. As always, there have been many moments of joy, laughter, peace and wonder: what we call 'magic moments'. We are full of gratitude and would like to say thank you to you all. Thank you for encouraging us by being part of this online community. Thank you to the people who visit our homes - it is always lovely to see you. Most of all a very big thank you to those of you who share your family membe...r or friend with us. It is a huge privilege to take care of the people who live here with us in their home. They are a wonderful inspiration to us and we love them dearly.
We would also like to say an enormous thank you to each and every member of our staff team. We appreciate you and value you so much. Thank you for everything you do.
We are grateful for the highs and lows, the challenges and opportunities this past year has brought. Thank you for being part of it.

October 2017:

Recently at Avonlea we had a "Pink Day". This was not only to acknowledge breast cancer awareness but also just to have some extra fun together. Residents and staff dressed in pink and purple and we decorated the home with pink balloons, used pink serviettes and enjoyed pink Lamingtons. Our Diversional Therapist Jo enjoyed making some amazing enormous pink flowers with residents to decorate our spring-themed rooms. Even nature joined in with a stunning display of pink blossom on our flowering cherry tree!

October:

At Avonlea we have a lovely new raised planter in the garden. During winter we planted Bokchoy and through the cold winter months we enjoyed watching it grow and flourish. Recently it was ready to pick and with much anticipation we made stir fry to share. Things always taste better out of your own garden made together with love!

August 2017:

All of us were absolutely delighted with a visit from Rosie a pet lamb for the day. Hugs and shared stories of youth followed. Many residents enjoyed helping with the 2 hourly bottle feeding! Rosie was wearing a nappy which brought much laughter from everyone

August 2017:

Recently we got together on a winters afternoon to make pine cone bird feeders. This was a lovely opportunity to chat and reminisce about what our gardens were like at home and our favorite types of birds. There's nothing lovelier to welcome in Spring than birdsong in our garden.

Spring at Avonlea - October 2016

Welcome to Spring at Avonlea. Its so nice to see all the blossom trees in flower and enjoying the spring flowers even though the weather has been unpredictable at times. We are busy enjoying our spring activities and recently we took several van loads out to Hadstock's farm to pick daffodils. Residents had a lot of fun and brought back many buckets of daffodils to share with everyone else, all the units looked colourful and smelt wonderful for several days.

Our Activities team has been busy with several ongoing projects. In Mahal we have enjoyed making a little area with a wheelbarrow garden, bridge and gnomes for residents to enjoy looking at.

We have a "Mens Club" up and running with activities aimed at things our men like to do, example are painting, gardening, separate van outings, walking club and arts and crafts more aimed at men, we always welcome your suggestions.

We have continued to expand our exercise programme with the help of our physio therapist and encourage residents to engage in "moving" even if sitting in a chair and have fun at the same time. Please feel free to join in if you are visiting at the time.

In the last couple of weeks we have worked along residents, families and staff to turn one of our rooms in Ofa into a 'Memory Room". This special room has items from the 50s and 60s for all of us to enjoy and reminisce. We thank everyone who has denoted items to help bring this room to life. We encourage all families from any unit to take your loved on to the room and enjoy a cuppa and share memories together, just ask staff if you require any help.

Charisma and Sue.

July 2016


We love creative activities at Avonlea. A recent favorite winter activity has been painting and decorating pine cones. These are then used as a tactile resource and placed inside 'fiddle baskets' for our residents in the dementia hospital. Our residents loved contributing and helping with this project.




13th January 2013

Warmest greetings!

Hospital dementia care to be offered at Avonlea

Following the successful introduction of hospital care in April last year, we are excited to announce that we will soon add Dementia Hospital care to the services we provide at Avonlea. This will be provided in Aroha.

This new dementia hospital will meet the needs of residents whose dementia progresses to the stage where they are reassessed as needing a higher, more specialised level of care. Now these residents will be able to remain in Avonlea, in surroundings which are familiar and cared for by people who know them well and understand them. This brings much comfort to their families also.

Our organization has considerable existing expertise in hospital dementia care, which we provide at six of our eight facilities country-wide. We have an established reputation for experience and excellence in this level of care.

A minor audit focusing on the MOH requirements for dementia hospital care will take place on 4th February.

Aroha will close on 7th February for alterations. We hope that the building work will be completed within six weeks, and that our new dementia hospital home will fill rapidly thereafter. We will do our very best to keep disruption to a minimum during this time.

We are proud and excited that at Avonlea we will soon offer a complete continuum of dementia care, and that our residents will no longer need to move on to other facilities as their care needs change.

Please do not hesitate to come and see either one of us if you have any concerns relating to this change, or any questions.

Warmest regards

Kirsty Hart Charisma Roblete
Operations Manager Clinical Manager

.




New Website for Dementia Care NZ:

AGE CONCERN POSITIVE AGEING EXPO SEPTEMBER 30TH:

We are very excited to be holding an information stall at the Age Concern, positive Ageing expo on September 30th. It is always such a superb event with many interesting contributors. It is also a wonderful way to connect with our community. we hope to see you there!

(Photograph: Kirsty Hart, Operations Manager from Avonlea Dementia Care rest home and Hospital and Sue Denton, Operations Manger from Admatha Dementia Care at the recent Age Concern Seniors Expo)

LATEST AUDIT RESULTS: 16/09/2013

It's official! Avonlea has yet again obtained four year certification from the ministry of health. This is the highest achievable level of certification. CONGRATULATIONS AVONLEA!

Avonlea's first bake-off for 2013 has just officially ended – and what a day it's been!

For the past couple of hours our six small homes have been alive with excitement, concentration, engagement and smells as teams of care staff, assisted by family members and residents, vied for the honour of first place.

Our cook Rowena performed the judging based on presentation, texture and lastly taste, with the grand winner being Cherry Lu with her divine tiramisu . Runner up were Sammy and Anita with their exquisite and unique vegetarian cake!

What an exciting event! Now our residents get to make the final judgement when they enjoy the cakes for Coffee Club tomorrow. What a superb effort by all. Many thanks to our families and residents who helped with recipes, tips and ideas.

Cherry's winning tiramisu recipe will be up on Facebook for all to share soon!

So, Dementia Care NZ teams, who's having the next bake-off?

13th March 2013

Warmest greetings!

HOSPITAL LEVEL CARE FOR AVONLEA

We are writing to advise you about an important extension of the service we provide at Avonlea.

We have recently undertaken a special audit to enable us to provide hospital level care at Avonlea. This will be in addition to the dementia rest home level care we currently provide.

Hospital level care will be provided in the small home we call Mahal, and will represent a significant extension of the service we currently provide at Avonlea.

There will now be a registered nurse on duty 24 hours a day seven days a week.

The addition of hospital level care to our services at Avonlea brings us a step further to our goal of providing a complete continuum of care. This means that when our residents become more frail and require hospital care they will be able to stay on at Avonlea. It is important that residents can stay here in the place they call home, with the people who know them well and with the people who know just how to care for them. It brings a measure of comfort to residents and their families knowing that they will not have to move.

The new level of care will be delivered with the same loving care and uncompromising standards which have earned Avonlea 4 year Ministry of Health Audit Certification.

We welcome your questions or comments.

Yours sincerely

Kirsty Hart Kathy Cargill

Operations Manager Clinical Manager

At a number of our homes we have been holding a weekly 'coffee club'. This is a time for socialisation, reminiscing, sharing time with family and friends, creating magic moments. Out come the lovely table cloths, the special china, the flowers on the tables not to mention the lovely home baked goodies and coffee! If you would like to join your friend or loved one for coffee club, please conta

...

ct the operations manager of the facility for details. We would love to share this time with you.

Donya Nee, on behalf of the Diversional Therapy Team from Dementia Care NZ.

One of our Avonlea Diversional Therapist Trainees had the wonderful idea of making Salt Dough Christmas decorations. The whole team were excited about the idea and gave it a go. Needless to say, we had a winning idea.

Not only did this activity prove to be fun and creative, but kneading the dough, cutting out shapes, and carefully painting them was a healing and therapeutic activity for many of our residents.

Lauren Thompson, Head Diversional Therapist, Avonlea.
The garden at Avonlea is simply teeming with seasonal treats at the moment that the residents have been loving to discover. Pink alstroemeria, peonies in red and yellow, ice poppies, rhododendron, purple hydrangeas, valerian, roses and Christmas lilies. The glory of the garden!
PHOTOGRAPH:
Donya Nee and Lauren Thompson at the recent Age Concern positive aging expo in Christchurch - 01st October.
Exercise Programme
After many months of discussion and planning, a four week training course for staff took place in March at Admatha and Avonlea in Christchurch on how to introduce regular exercise for residents into our dementia facilities.
The course was facilitated by Janet Earle, Registered Physiotherapist, who knows our residents and staff well from her weekly visits to both Admatha and Avonlea. Janet has vast experience in the area of falls prevention, and has worked extensively with the elderly and with people who have dementia.
This opportunity was met with great enthusiasm by the staff of both Christchurch facilities, with a pleasing attendance of Caregivers, Registered Nurses and Diversional Therapy trainees at the sessions.
The training covered a range of topics over the four weeks, from the benefits of exercise to the elderly, through which specific exercises to include and which to avoid. Janet summarised the main benefits to our residents as being the "Four F's"… Fitness, Freedom, Falls Prevention, and Fun!
It was envisaged that at the completion of the course, staff would have a greater understanding of exercise benefits, together with the tools to assist with incorporating increased exercise and movement into our residents' daily routine. It is envisaged that exercise will take place throughout the day. However, there will be a distinct focus on movement to music during the mid to late afternoon, when many of our residents struggle with 'sundowning' symptoms of dementia.
We are now getting ready to introduce this programme to people in facilities in other areas.
We plan to review the success of the training and exercise programme later in the year. Additionally, we intend to carry out some comparative evidence-based research to establish whether there have been any tangible benefits to our residents, such as a decrease in falls, as a result of the programme.
Trainee Diversional Therapist Kim Prasad engages residents in an lively exercise session
The Rug Project at Avonlea
The rug project is one that has proven to be very exciting and inspiring for those who live at Avonlea. It has encouraged people to maintain a lifelong hobby and skill, and also promotes dexterity. We have found it to be a soothing exercise for people who have a tendency to be unsettled.
At Avonlea, we often come across random bits of clever knitting. It is wonderful to encourage these pieces into a further project where the enjoyment leading up to completion is felt, and the completion is noticed and celebrated. This project has been embraced by some of our younger residents and has also been enjoyed by our lower functioning residents.
Blankets are made by knitting squares and rectangles of all sizes, and are stitched together by a simple, memorable blanket stitch. My personal motto for this project is to "Keep it simple, as simple often works best." It has certainly proven to be true! We currently have three rugs on the go, and are continually adding appropriate pieces. I would love to encourage hats and scarves also, as I feel that would be a brilliant complimentary project.
We intend the rugs to go to the Christchurch City Mission to assist families in need. I wish this to be an ongoing contribution, as long as we have people knitting - we want the knitting to be used.
Lauren Thompson
DT Team Leader
Dementia Care NZ are now on Face Book! Simply search Dementia Care NZ, like us and stay informed with updates, educational information and our special stories.
LIKE us on FACEBOOK
http://www.facebook.com/pages/Dementia-Care-NZ/346399398748273
and show your support for people with dementia.
WE DO THINGS DIFFERENTLY ... AND IT WORKS.
OUR POINTS OF DIFFERENCE:
Our Vision and Values – Are the cornerstone of all we do. We select our staff based upon our vision and values. This means we attract the right people and have a great staff retention. Staff have a high level of job satisfaction and many opportunities to grow which naturally results in best performance and positively impacts upon our residents' well being.

Open home – Our families are always welcome. You have an open invitation to share mealtimes with your loved one, at no charge. We want you to have as much special time with your loved one as possible. This benefits us all.

Small Homes – Small homes mean that the environment feels more normalised, and residents orientate to their environment more easily.. There is a family feel. We get to know our residents very well. There are fewer faces to get to know. There is a higher staff ratio than in many larger facilities.

Open Plan kitchens - Purpose designed kitchens mean that residents and their families have full, assisted and safe access to familiar homely activities. People can help rinse the dishes, make a cup of tea, wipe down the bench, and be part of the running of their home. Baking and cooking activities occur regularly.

Bedrooms – Are warm and cosy. There is under-floor heating as well as wall unit heating. People are encouraged to bring special things from home, to make their room feel familiar and homely. We provide all of the necessities.

Family Support – Our families have the opportunity to meet monthly with an independent facilitator to share thoughts, feelings and concerns about having a loved one in care. At Levin and Waikanae support is available over the phone.

Special Programmes for Families - We enjoy having two special courses for our families: 'Orientation For Families' and 'Sharing the Journey'. These courses help people to settle into having a loved one in care, and provide information about dementia and improving the quality of the journey with your loved one in care.

Our team: Our staff team are hand-picked and are with us because they love working with people who have dementia. They are given many opportunities to grow within the organisation and are supported to be their very best. We provide them with free medical attention and staff support from 'Work Place Support' . They are also given much in the way of Education. We are great believers in the power of education and support for growth.

Education - We have an Education Coordinator who coordinates , supports, motivates and encourages staff to grow and develop as much as possible.

Best Friends Approach to Dementia Care training – All our staff attend this training as a part of their comprehensive 'orientation' program. It is based on the ground-breaking work of Virginia Bell and David Troxell, and originated in the U.S.A. The main focus is on developing empathy, communication and an understanding of our residents' needs.

Non Violent Crisis Intervention – This is an internationally recognised qualification that we encourage all staff members to participate in. This course supports what is learnt in the Best Friends Approach to Care training. Intercultural training – Our staff team have the opportunity to be a part of comprehensive training around intercultural awareness. This training is designed to help staff understand the varying cultural needs of our residents, as well as fellow staff members.

Occupational Therapy – We have a very experienced Occupational Therapist who leads our team of Diversional Therapists. She is also available for consulting regarding residents' specific needs and/or behaviours of concern.

Physiotherapist – Our Physiotherapist visits our home regularly.

Dietician – Our dietician is on site on a regular basis and is available for advice at anytime.

Community Care – We have a proactive approach to education for the wider community around dementia care.

We speak at both national and international conferences on the subject of excellence in person-centred care. Community education, removing the stigma from dementia and increasing the quality of life for people who have dementia are passions we love to share with others.

We hold the only contract in Canterbury for dedicated respite care.

Audit certification – We are very proud of our Audit results. All audit results may be obtained from our website www.dementiacarenz.co.nz

At Avonlea, we have four years certification.
VISITING TIPS FOR THE CHRISTMAS PERIOD !
Please see our article about 'Visiting a person with dementia over the Christmas period' as published on the Alzheimers New Zealand site.
We hope that this article is helpful for you and your families.
Simply click on the link at the very bottom of this page.
RESPITE CARE
We wish to remind people that we are still running a dedicated respite care room at both Admatha and Avonlea Dementia Rest Home care facilities. This means families/carers can book respite care in advance.
Carers can prepare for time out in advance, knowing that their loved one has a booked room in a well established home that specializes in care of people who have dementia.
It is very important that carers have time to relax and take care of themselves. Taking a break can help with this.
We believe that most people want to stay at home as long as possible. We work hard to make sure people who come for respite care go home as good as or better than when they came into our care.
At both Admatha and Avonlea, we create a loving and homely atmosphere where each person is supported to experience each moment richly. This is our vision. We achieve this vision through our values: By honouring the uniqueness of each person, the immense value of each person, openness, honesty and integrity.
Please feel free to contact me anytime to enquire about our homes and about our respite care service. I would love to meet with you and I hope that I will be able to assist you.
I look foward to meeting with you.
Donya Nee
Vision Development Co-ordinator
Admatha Dementia Care Rest Home & Hospital
Avonlea Dementia Care Rest Home
(03) 385 1286
027 277 6882
We:
*accept you as you are
*really listen to you
*Love to hear you laugh
*forgive your mistakes
*have fun together
http://www.alzheimers.org.nz/tips-for-visiting-someone-with-dementia-over-the-holiday-period/
Dementia Care NZ are now on Face Book! Simply search Dementia Care NZ, like us and stay informed with updates, educational information and our special stories.
Updated: 8 Aug 2022
The Ministry of Health conducts regular audits of Residential Care Facilities. They can be found HERE.
86