Retirement Villages ('Purchase')
Bupa Merrivale Retirement Village
At a glance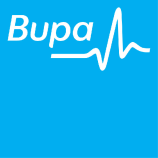 Name

Bupa Merrivale Retirement Village

Category

Retirement Villages ('Purchase')

Address

61 Winger Crescent, Springs Flat 112
Kamo
Whangarei 0112

Postal Address

61 Winger Crescent
Kamo
Whangarei 0112

Region

Northland

Phone

Email

Web

Facebook
Personnel
Manager

Sarah McMillan - 09 4353388

Owner

Bupa Care Services - 0800 60 80 99

Sales

Sarah McMillan - 0274441217
Other services
Photos
Map
Downloads
Reviews
Given the current COVID-19 environment we have temporarily disabled our 'feedback' feature. We apologise for any inconvenience.

Merrivale Retirement Village offers you serviced apartments - with the independence and privacy of your own apartment, safe in the knowledge that extra support is there if you need it.

Our residents enjoy:
• A midday meal
• Laundry service
• Apartment cleaning
• An interesting range of activities

The extent to which you participate in village activities is completely up to you – you can be as involved or as private as you choose.

This is the best of both worlds, relieving the pressure of daily life, while giving you more time for the things you enjoy, all in a supportive community adjacent to Merrivale Care Home.

For further information, please phone Katrina Symonds on 09 435 3388 or 027 407 8766.

For more information, please visit the Bupa link below or scroll down to download our brochure.
Upcoming Open Days
Upcoming Open Days
No open days are currently scheduled.
Agent's Details
Agent's Details
Details
Name
Katrina Symonds
Address
61 Winger Crescent
City/Town
Whangarei
Company
Bupa Care Services
Phone
(09) 435 3388
Mobile
027 407 8766
Email
View Email Address
Updated: 3 May 2016
Statutory Supervisor's Details
Statutory Supervisor's Details
Details
Address
Level 6, 191 Queen Street
City/Town
Auckland
Company
Covenant Trustees Services
Phone
(09) 302 0638
Email
View Email Address
Updated: 30 Aug 2021
Composition of Village
Composition of Village
Type
Details
Serviced apartment (1 Bedroom)
Total
15
Low Price
$245,000
High Price
$260,000
Updated: 14 Dec 2017
Respite, Carer Support or other Short Stay
Respite, Carer Support or other Short Stay
Respite, Carer Support or other Short Stay
Status
Details
Respite
Yes
At Merrivale Care Home
Carer Support
Yes
Updated: 3 May 2016
Personnel & Services
Personnel & Services
Personnel / Service
Hours Per Week
Status
Details
Hairdresser
Yes
A hairdresser attends the care home weekly. Bookings are made through the rest home.
Podiatrist
Yes
A podiatrist attends upstairs in the hospital and you can book to see her when she is there
Physiotherapist
Yes
A physiotherapist is available for a fee on a Wednesday.
Chaplain/Spiritual Advisor
Yes
Should you wish to speak to a chaplain it is arranged through reception in the care home
Activities Co-ordinator
Yes
Jenny is the village assistant and runs a full activity programme
Meals - Available On-site
Yes
The midday meal is part of your contract. Further meals can be purchased as and when required.
Home Help - Available On-site
Negotiable
Home Help - External Provider
Yes
Should you require support with personal cares a home help provider can be approved to attend to your needs
Registered Nurse
2
Yes
We have a nurse led clinic weekly plus access to a registered nurse in the hospital in the event of becoming unwell
Nursing Care
Yes
A fornightly clinic is run by a registered nurse. While the village is independent living, in an emergency a member of staff will attend from the care home upstairs. It will either be a senior caregiver or a registered nurse.
Other Personnel
Yes
Oversight by the village manager who is available as and when required. A bi-monthly meeting is chaired by her.
Updated: 13 Jun 2017
Facility Features
Facility Features
Feature
Status
Details
Social/Recreational Programme
Yes
A robust programme isin operation and enjoyed by the residents
24 Hour Security
Yes
Emergency Call System
Yes
Newsletter
Yes
Pets In Residence
Yes
There are pets in the rest home side should you wish to spend time with them. There is a cat in the rest home that does wander around the facility
Negotiate To Bring Own Pet
Yes
This is an option but must be discussed with and agreed with th e manager prior to signing an agreement.
Outings
Yes
Library
Yes
Lounges
Yes
Gardens
Yes
Updated: 3 Sep 2015
Credentials & Membership
NOTE: The Retirement Villages Act 2003 (The Act) is designed to provide improved protection for people who 'buy' into a retirement village. If you intend to 'purchase' you must get independent legal advice before signing your occupation right agreement as required under The Act. Some Retirement Village type facilities are not required to register under The Act so different legal requirements apply. Please make sure you investigate fully.
In some villages there may be some Retirement Village units that have multiple uses e.g. a Serviced Apartment may also be used as a Residential Care Suite. The same unit may therefore show in several places on Eldernet.
10874