Palliative care
At a glance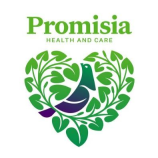 Name

Aldwins House

Category

Palliative care

Address

62 Aldwins Road
Phillipstown
Christchurch 8062

Postal Address

Same as above

Region

Canterbury

Phone

Email

Web
Personnel
Manager

Ann Smith Facility Manager - 03 242 0180 021 982 197

Owner

Promisia Healthcare Limited
Other services

Beds are available.

Aldwins House, Raising the Standard in Aged Care. Aldwins House aspires to be the Facility of choice to provide quality care, support enriching the lives of the elderly.

Our service opened in December 2020 following a refurbishment of the property. Aldwins House has the capacity to provide long term residential rest home and hospital level care for up to 145 residents. We are opening the facility in stages and currently have 60 rooms open. We offer long term and respite care for Rest Home and Hospital residents. We also provide care for long term YPD and Palliative Care/End of Life.

Aldwins House is part of Promisia Healthcare Limited, a listed owner and operator of aged care facilities and retirement villages. The facility is operated by Aldwins House Limited and managed by a Facility Manager and a Care Manager with overview and support from a General Manager at our head office.

Except for six rooms out of our 145 all have their own ensuites. The ensuites include a wet area shower, toilet and hand-basin. We do not charge premium fees for rooms with ensuites.

Everyone within our Team strive to provide quality care and support, encompassing and uplifting Independence, Personal values and Strengths. Aldwins House, Raising the Standard in Aged Care.

We are accepting all enquiries, please contact the Facility Manager for further information.
15760