Promisia Aldwins House
At a glance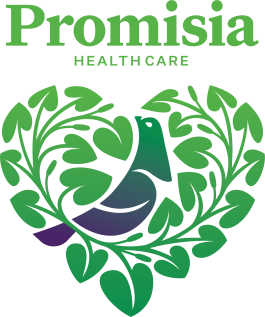 Vacancy

Yes

Name

Promisia Aldwins House

Category

Rest Home

Address

62 Aldwins Road
Phillipstown
Christchurch 8062

Postal Address

Same as above

Region

Canterbury

Phone

Mobile

Email

Web
Personnel
Manager

Simon Cheeseman - 021 982 197

Owner

Promisia Healthcare Limited
Other services
Photos
Map
Downloads
You need Adobe Reader to view PDF files.
Preview
File
Description
Promisia Aldwins House Introduction Brochure

It brings us great joy to extend a heartfelt welcome to you, inviting you to visit and explore our beautiful facility. Our esteemed administrator and facility manager eagerly anticipate your visit, and they are available to assist you from Monday to Friday, between the hours of 9.00 am and 4.00 pm.

Should you require further information, we encourage you to peruse our website at promisia.co.nz. Alternatively, please feel free to reach out to our dedicated Village Manager at +64 3 242 0180 or via email at fm.aldwins@promisia.co.nz.
Reviews
Promisia is proud to provide the care people need as they age we offer a full range of care - Resthome, Hospital, Respite, YPD, Dementia, Palliative, Adult Day Care, and Independent living.

Promisia Aldwins House aspires to be the facility of choice by providing quality care, support and enriching the lives of the elderly in Christchurch. At Aldwins House you won't pay for premium room charges! We are open and taking Residents for both Hospital and Resthome Care in our beautiful refurbished facility.

Aldwins House re-opened in December 2020 following a 2-year project to strengthen and refurbish the property. The newly renovated complex is spread over two floors and multiple wings and consists of 145 bedrooms, most with ensuites. Our service will be opened in stages to provide long term residential resthome and hospital level care for up to 145 residents. Six rooms have been specifically designed and built for individuals who require additional mobility and care equipment. These rooms are larger and have hand-basins.

Our facility is equipped with state-of-the-art amenities, including spacious living quarters, delicious and nutritious meals, and a variety of engaging activities. Whether your loved one requires full-time care or just occasional assistance, we have the resources and expertise to provide the highest level of care.

We understand that choosing a care service can be a difficult decision, which is why we strive to make the process as easy as possible. Our staff is available around the clock to answer any questions you may have and to provide a tour of our facilities. We would be delighted to have the opportunity to talk with you about our care options. Please phone Simon Cheeseman, our Property Manager at 021 982 197, or the email reception.aldwins@promisia.co.nz
Service/Facility Details
Service/Facility Details
Detail
Status
Contract with Te Whatu Ora
Yes
Certification
Yes
ORA Applies
No
Updated: 1 Jun 2023
Bed and Vacancy Details
Bed and Vacancy Details
Detail
Status
Approximate number of beds at this level of care
62
Vacancy
Yes
Impending vacancy
No
Short stay considered
Yes
Premium Accommodation Charges
No
MOH Certification and Audit Report
View MOH certification and audit report (opens in a new tab)
Extra admission requirements due to COVID-19
No
Updated: 7 Dec 2023
Personnel
Personnel
Type
Hours Per Week
Status
Details
Registered Nurse
Yes
Expert assistance is delivered by a team of doctors and nurses, 24 hours a day, and provides a personally tailored hospital level care plan.
Enrolled Nurse
Yes
Healthcare Assistants/Caregivers
Yes
Our Caregivers are highly experienced and work towards achieving NZQA qualifications in residential aged care. They are skilled to provide the best care for our residents.
Physiotherapist
Yes
A local physiotherapist calls in on a regular basis.
Occupational Therapist
Negotiable
As required.
Social Worker (on site)
Negotiable
As required.
Diversional Therapist
Yes
As required.
Activities Co-ordinator
Yes
Our Activities Assistant is on site. Our programme incorporates one-to-one activities, group sessions and day trips.
Hairdresser
Yes
We have Hairdressing facilities on site
Podiatrist
Yes
As required.
Dietitian
Yes
As required.
Kaumatua
Yes
Our facility has been blessed by our local Kaumatua.
Chaplain/Spiritual Advisor
Yes
As required.
Other Personnel
Negotiable
As required or requested
Updated: 1 Jun 2023
Specialities or Areas of Expertise
Specialities or Areas of Expertise
Specialities or Areas of Expertise
Status
Details
Oxygen Management
Yes
Gastronomy/Nasogastric Management
Yes
Bariatric (Care of the very overweight)
Yes
Palliative Care (Contracted)
Yes
End of Life/Palliative Care
Yes
IV Antibiotic Capability
Yes
With arrangement
Dialysis
Yes
With arrangement
Wound Care
Yes
Diabetic Care
Yes
Continence Advice
Yes
Stomal Therapy
Yes
Stroke Rehabilitation
Yes
ACC Rehabilitation
Yes
Infection Control
Yes
Surgical Followup
Yes
Clinical Management
Yes
Updated: 1 Jun 2023
Respite, Carer Support or other Short Stay
Respite, Carer Support or other Short Stay
Respite, Carer Support or other Short Stay
Status
Details
Respite
Yes
Funded or private paying
Other Short Stay Programme
Yes
We offer Respite Care
High Care Needs
Yes
Subsidised
Yes
Private Paying
Yes
Booking can be made in advance
Yes
Updated: 19 Oct 2022
Features
Features
Feature
Status
Details
May Bring Own Furniture
Yes
Our rooms are large and spacious
Single Rooms
Yes
Rooms suitable for a couple
Yes
Can be arranged with management
Ensuite
Yes
Except for six rooms out of our 145 all have their own ensuites, the ensuites include a wet area shower, toilet and hand-basin.
Negotiate To Bring Own Pet
Yes
Wifi
Yes
Resident can adjust heating in own room
Yes
Cater for under 65 yrs with Disability
Yes
Lounges/seating areas
Yes
There are 2 big lounges 1 in the main foyer on the ground floor with access to beautiful court yards on either side and a lovely sunny lounge on our 2nd floor.
Gay / LGBT IQ Friendly
Yes
Primary Health Funded Short Term Care
Yes
Provide End of Life/Palliative Care
Yes
Palliative Care Contract
Yes
Outings
Yes
Our own van is available
Whānau Room
Yes
Newsletter
Yes
Policy for management of challenging behaviour
Yes
Updated: 19 Oct 2022
Special Features
Special Features
Located on Aldwins Road in Philipstown Christchurch, there is a bus stop in front of the building enabling easy access to Christchurch and the surrounding area.
Updated: 15 Feb 2023
Interests & Activities
Interests & Activities
At all Promisia aged care facilities, we take pride in developing individual activity programmes that take account of the interests and abilities of residents.

We encourage resident's family/whānau and friends to be involved. Community volunteers are also actively engaged and this helps support a wide range of possible activities.

A selection of the activities on our sites include;

Indoor bowls

Bingo

Church services

Craft activities (eg: knitting, rock painting, jam making)

Men's group

Inhouse concerts

Happy hours

Day Outings

Christmas concerts
Updated: 1 Jun 2023
Languages Spoken
Languages Spoken
Language
Status
Details
Bengali
Yes
English
Yes
Filipino
Yes
Hindi
Yes
Interpreter
Yes
Māori - Te Reo
Yes
Nepali
Yes
Updated: 19 Oct 2022
Ethnic Diets
Ethnic Diets
Ethnic Diet
Status
Details
Vegetarian
Yes
Updated: 19 Oct 2022
Distances
Distances
Location
Distance
Details
Public Transport
0.50 Km
There is a bus stop right outside our facility.
Shops
1.00 Km
Plenty of shops within our local area and personal items are available via our activities team.
Mall
1.00 Km
The Eastgate Shopping Mall is a short distance from our facility.
Updated: 19 Oct 2022
Credentials & Membership
What's New
What's New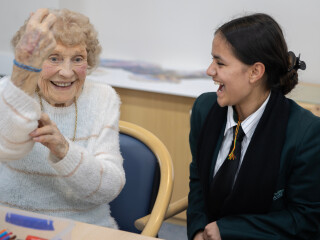 Our rooms with beautiful garden views are available!
At Promisia Aldwins House you won't pay any premium room charges! We accept Residents for both Hospital and Resthome Care in our beautiful refurbished facility.
Contact Us
62 Aldwins Road, Phillipstown, Christchurch, 8062
Phone: +64 3 242 0180
Email: reception.aldwins@promisia.co.nz
Updated: 9 Nov 2023
The Ministry of Health conducts regular audits of Residential Care Facilities. They can be found HERE.