Nurse Maude - Homecare and Personal Care (Canterbury)
At a glance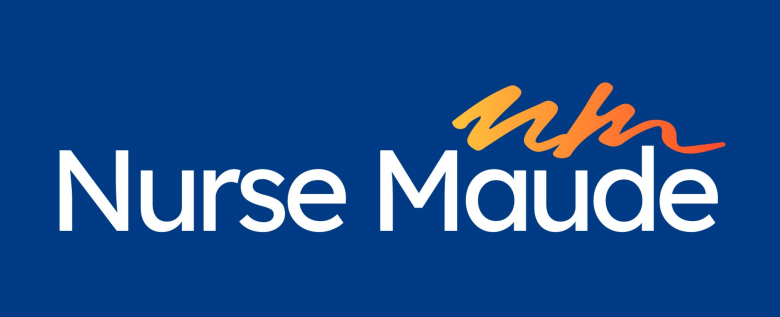 Name

Nurse Maude - Homecare and Personal Care (Canterbury)

Category

Home help & personal care

Address

Corporate Office
McDougall House
24 McDougall Avenue
Merivale
Christchurch 8014

Regions

Canterbury

Phone

Email

Web

Facebook
Personnel
Manager

Homecare Service Manager - 03 375 4200

Owner

Nurse Maude
Other services
Photos
Map
Downloads
Reviews
Homecare is available to anyone recovering from an illness, accident or surgery, has a life-limiting illness or needs long term support to help retain independence and live safely in familiar surroundings.
In partnership with you and your family/whānau, a Registered Nurse develops a plan that focuses on your strengths and abilities. Your care plan can be reviewed on request.

Services provided:
• Household assistance
• Personal care
• Assisting with medication management
• Meal preparation
• Managing chronic conditions

ACC Homecare – Care after an injury
We work in partnership with Access Home Health for ACC Personal Care and Household Assistance, and the Serious Injury Service for those who need more intensive care, such as a spinal cord or brain injury. The service is overseen by a Registered Nurse who leads the team that manages your care, addresses queries, liaises with ACC and arranges any additional support that may be required.
If you would like Nurse Maude to provide your care, please ask your doctor or hospital staff to put 'Nurse Maude via Access' on the referral form.

CREST
The Community Rehabilitation & Enablement Support Team (CREST) provides an intensive programme of two to six weeks home-based assessment and rehabilitation by a skilled Support Worker. The service works with Older Persons Health Specialist Services, your GP and pharmacist.
Suburbs/Districts/Towns Serviced
Suburbs/Districts/Towns Serviced
Urban Christchurch, Lincoln and surrounds, Rangiora and surrounds
Updated: 12 May 2022
Personal Assistance
Personal Assistance
Type
Self Funded
Subsidised
After Hours
Registered Nurse (eg Wound Care, Medication)
Yes
Yes
Yes
Hospice
Yes
Yes
Yes
Attendant Care (ACC)
No
Yes
Yes
Carer Support
No
Yes
Yes
Personal Care (Showering, Dressing)
Yes
Yes
Yes
Updated: 12 May 2022
Specialities or Areas of Expertise
Specialities or Areas of Expertise
Specialties or Areas of Expertise
Status
Details
Gastronomy/Nasogastric Management
Yes
Palliative Care Contract
Yes
End of Life/Palliative Care
Yes
Dialysis
Yes
Wound Care
Yes
Diabetic Care
Yes
Continence Advice
Yes
Stomal Therapy
Yes
Tracheotomy Care
Yes
Infection Control.
Yes
Clinical Management
Yes
Dementia Care
Yes
Physiotherapy
Yes
Dietary Advice
Yes
Community Health Nursing
Yes
Other Specialties
Yes
Updated: 6 Jul 2022
Domestic Assistance
Domestic Assistance
Type
Self Funded
Subsidised
After Hours
Home Help (Housework/Cleaning etc.)
Yes
Yes
No
Shopping Assistance
Yes
Yes
No
Updated: 12 May 2022
Payment
Payment
Payment
Status
Details
Payment required
No
Services are funded
Updated: 6 Jul 2022
Languages Spoken
Languages Spoken
Language
Status
Details
Cook Island Maori
Yes
English
Yes
Interpreter
Yes
Māori - Te Reo
Yes
Updated: 6 Jul 2022
Credentials & Membership