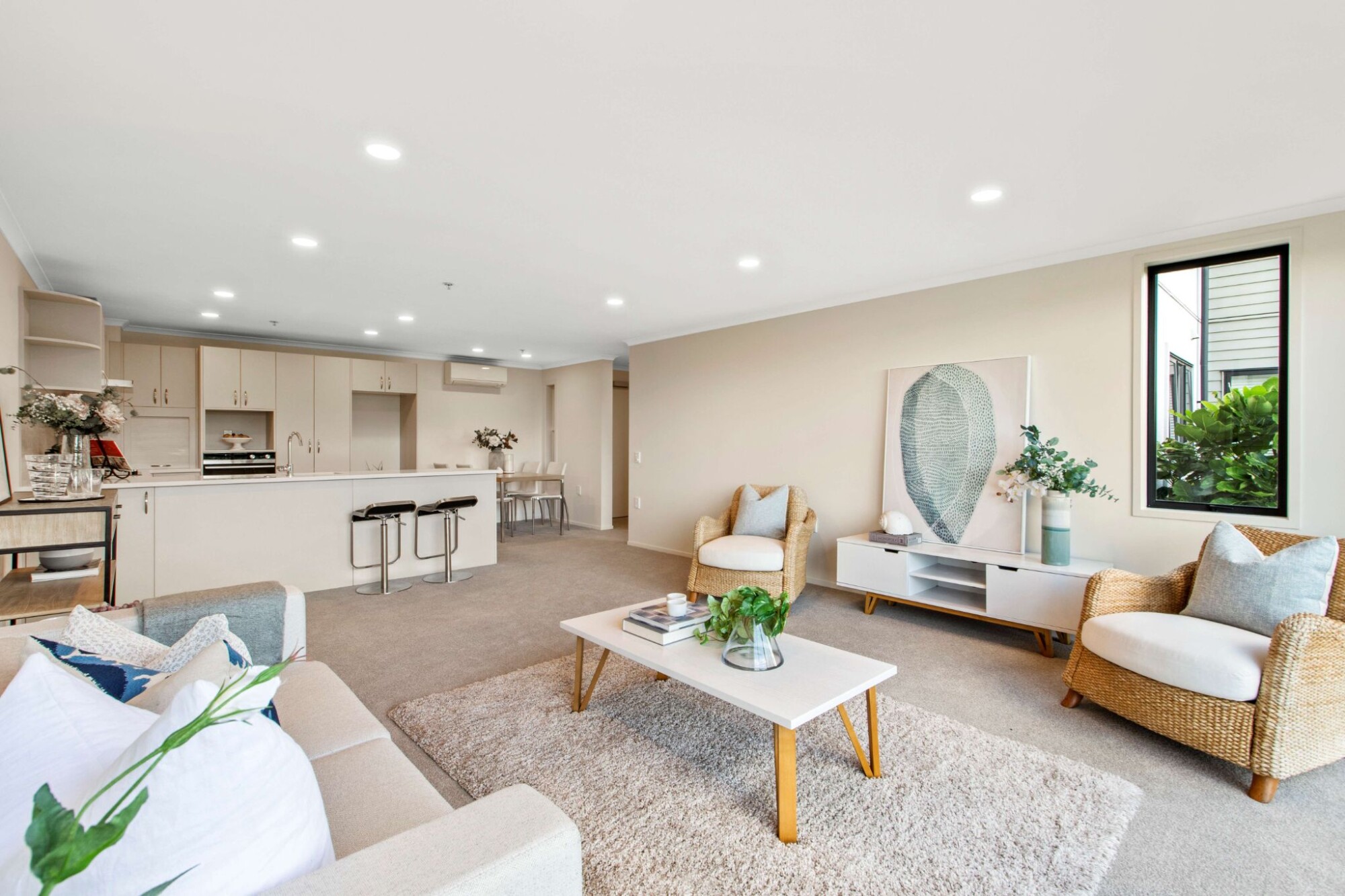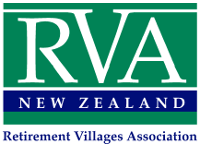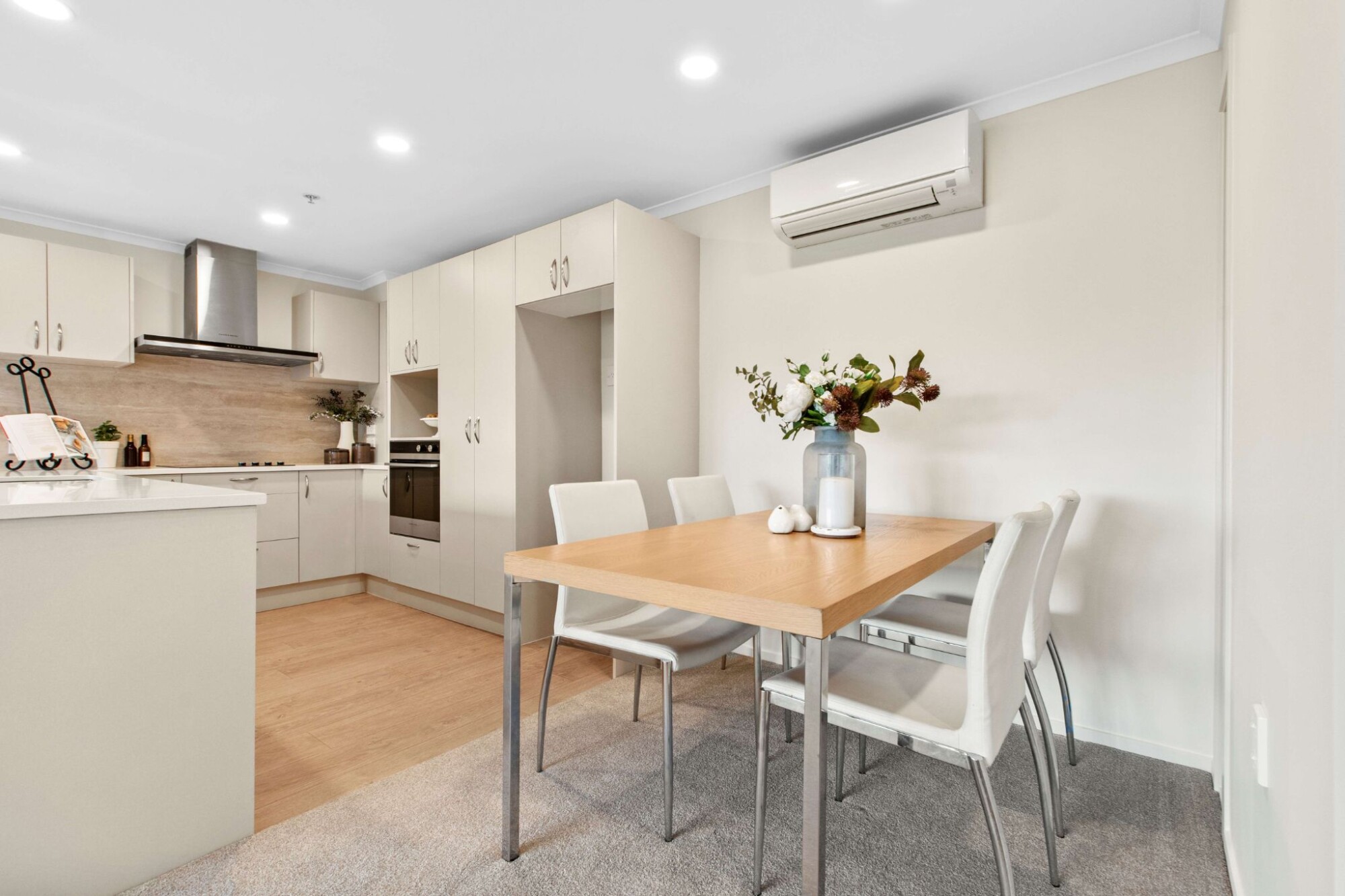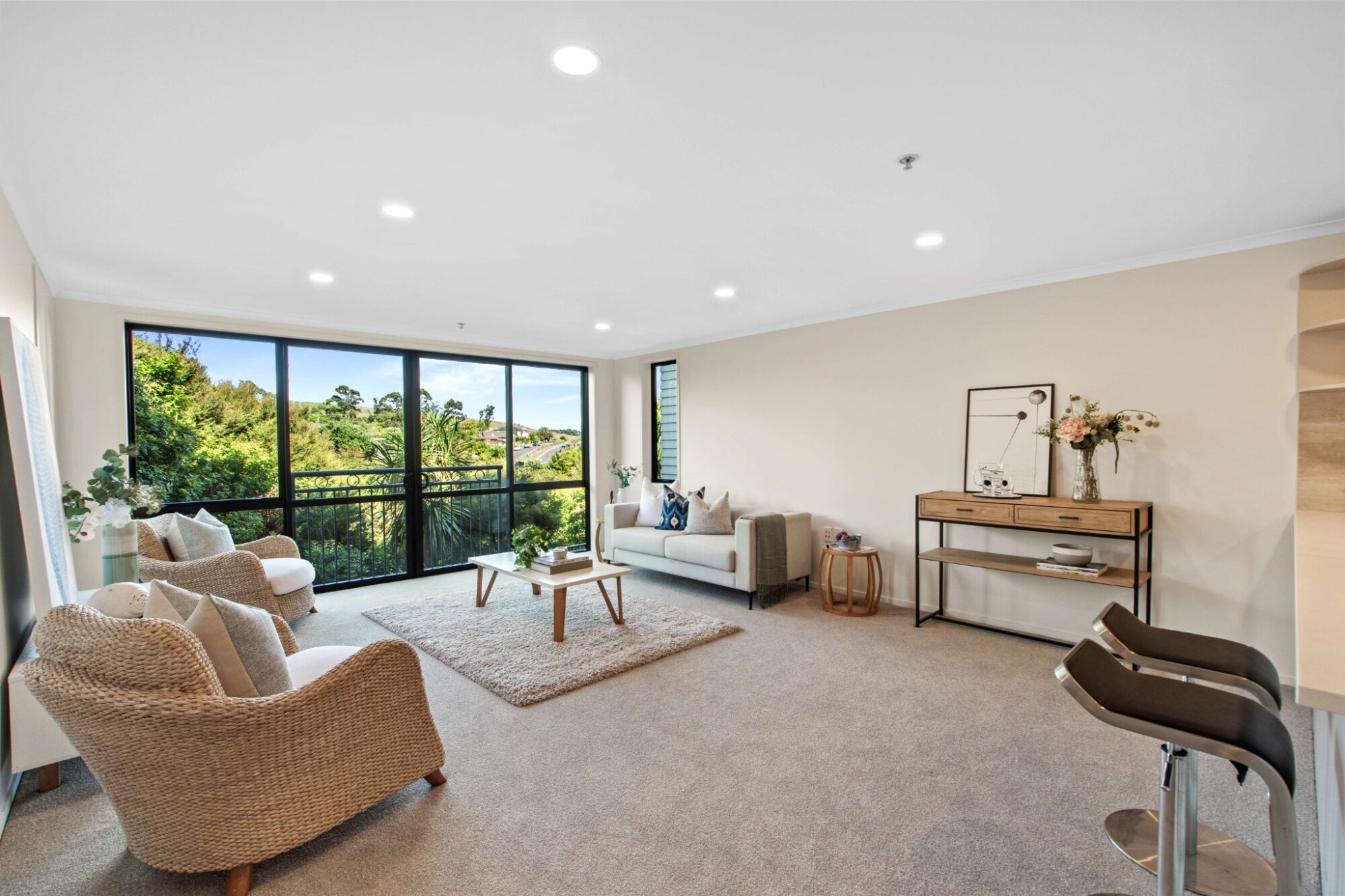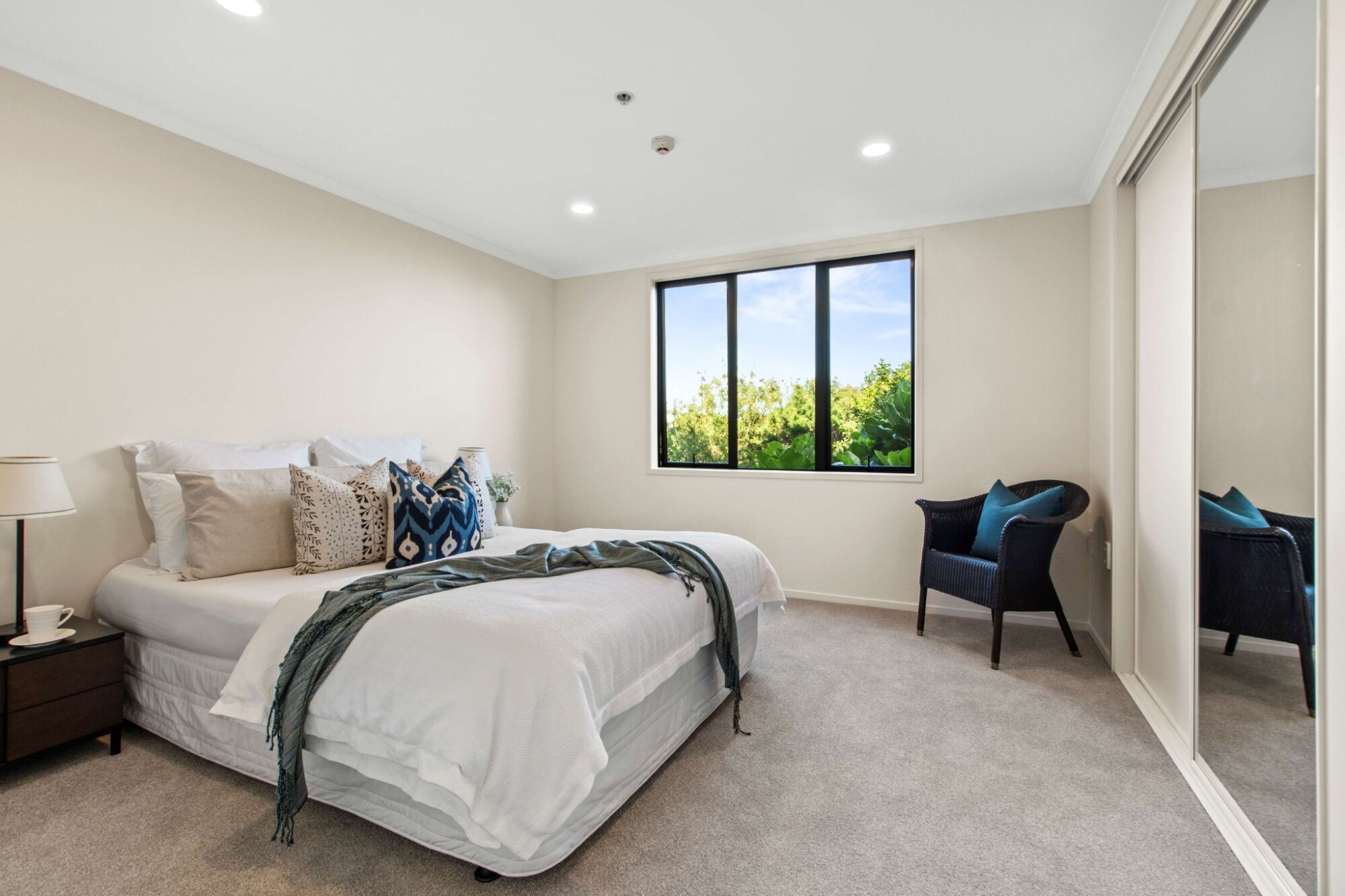 Tap to view property photos
1/5

2

1.5

1

91m2

Dannemora Gardens - Metlifecare
$745,000
Salesperson
Sarah Horsfall
Contact Us Now
027 548 7139
Spacious apartment - 2 Bedroom + Nook - Price reduced!
Property Type: Apartment

Introducing your New Haven of tranquility – a two-bedroom apartment with an incredibly spacious living area that opens up to breathtaking views of a lush reserve. Nestled in a serene and private corner, this is the epitome of peaceful living.

As you step inside, you'll be welcomed by the inviting, open living space bathed in natural light. The generous proportions ensure that you have ample room to relax and entertain. What truly sets this apartment apart is its unique feature: a living area that faces the reserve. Imagine sipping your morning coffee while gazing out at the picturesque greenery or hosting intimate gatherings in this serene backdrop.

Privacy is paramount here. Tucked away from the hustle and bustle, you'll enjoy a sense of seclusion that's rare to find in city living. Plus, there's an additional nook, a hidden gem of extra space, perfect for creating a cozy reading corner, a home office, or even a small workout area.

Whether it's unwinding in one of the well-appointed bedrooms, enjoying the living area's reserve view, or making use of the versatile nook, you'll relish the quietness and privacy this home offers.

This apartment is not just a place to live; it's a retreat from the ordinary. If you value tranquility, spaciousness, and the privilege of a private reserve view, along with the bonus of a versatile nook, your dream home awaits. Schedule a viewing today to experience the serenity, comfort, and added space of this exceptional two-bedroom apartment.

* Specious apartment with a Nook and dining area
* Facing to lovely reserve
* Designer kitchen with cook top, oven, range hood, in sink waste disposal and dishwasher
* Heated towel rail
* Bathroom heater
* Clothes dryer
* Super tub
* 24/7 Emergency call system
* Pet friendly
* Undercover car park or garage $18,000c

Contact Sarah on 09 533 0610 to start your journey.
About Dannemora Gardens - Metlifecare
At a glance

Name

Dannemora Gardens - Metlifecare

Category

Retirement Village

Address

30 Matarangi Road
Botany Downs
Auckland 2013

Postal Address

Same as above

Region

South and East Auckland

Phone

Web

Facebook
Personnel
Manager

Rebecca Mentor - 09 272 2467

Owner

Metlifecare Limited - 0800 909 303

Sales Executive

Sarah Horsfall - 09 533 0610
Other services
Independent retirement living at its best!

Enjoy a holiday vibe all year round with our stunning resort like village. From the stunning atrium to the luscious surrounding greenery, it truly feels like a hidden oasis.

With an active social calendar, Dannemora Gardens offers something for everyone, from art tours to walking groups to trips to Waiheke Island. For those who simply prefer to kick back and relax, the village has a library and a lounge area, along with stunning gardens flourishing all year round.

Residents also enjoy an abundance activities and functions including gym; wellness clinic; salon; bar; barbeque area; billiards; bowling green; heated swimming and more. Plus, the village's Twin Palms café and restaurant is light and bright in summer and warm and cosy on a cold winter's day - an ideal place to bring your favourite people together.

Located in the heart of Botany there is plenty of local amenities. The transport hub in Botany Town Centre will take you anywhere. The Town Centre is a short flat stroll away, where you can enjoy its 150+ shops and range of dining options.

Dannemora Gardens rewards your love of life with ample opportunities for recreation and relaxation. With range of apartments to choose from offering different layouts and outlooks you will find there is something here for everyone.

We look forward to seeing you!
Upcoming Open Days
Upcoming Open Days
No open days are currently scheduled.
Available Properties
Available Properties
Details
Photo

North facing 2 Bedroom apartment - Price reduced!

$695,000

2 1 1 85m2

Property Type: Apartment

Discover your ideal retreat in this charming two-bedroom apartment with a coveted north-facing orientation. Step onto your sunny balcony, where you'll be greeted by breathtaking views of the Fountain....

Large 2 bedroom apartment with 2 bathroom and balcony - New listing!

$875,000

2 2 1 106m2

Property Type: Apartment

Indulge in spacious luxury with this impressive 106 m² two-bedroom, two-bathroom apartment. Step onto your private balcony and immerse yourself in the serene beauty of a lush, peaceful reserve. Nestle...

1 Bedroom apartment with conservatory - Price reduced!

$595,000

1 1 1 71m2

Property Type: Apartment

Introducing your serene urban escape – a spacious one-bedroom apartment with an expansive living area and a captivating conservatory that provides picturesque views of the adjacent reserve. Perched on...

Spacious apartment - 2 Bedroom + Nook - Price reduced!

$745,000

2 1.5 1 91m2

Property Type: Apartment

Introducing your New Haven of tranquility – a two-bedroom apartment with an incredibly spacious living area that opens up to breathtaking views of a lush reserve. Nestled in a serene and private corne...

G level 2 Bedroom apartment - New listings!

$725,000

2 1 1 86m2

Property Type: Apartment

Discover your urban oasis in this stylish, legally furnished two-bedroom apartment boasting 86 m² of modern elegance. Nestled in the heart of Botany Downs, this spacious abode offers the perfect blend...
Testimonials
Testimonials
There is absolutely no doubt moving into Dannemora Gardens changed my life. When my husband passed away my life became an extremely lonely existence, only broken by the ocassional family visit. Having moved into Dannemora Gardens, I now have the opportunity to be as involved in the many village activities and outings as I wish. This has changed my life for the better in so many ways. I do not regret this move and wish I had done it sooner. - Tanya
Updated: 18 Jan 2019
Agent's Details
Agent's Details
Details
Name
Sarah Horsfall
Company
Metlifecare Limited
Phone
09 533 0610
Mobile
027 548 7139
Email
View Email Address
Updated: 2 Mar 2021
Statutory Supervisor's Details
Statutory Supervisor's Details
Details
Name
Covenant Trustee Services limited
Address
Level 18 48 Emily Place Auckland 1010
City/Town
Auckland
Phone
09 3020638
Fax
09 3021037
Updated: 5 Sep 2013
Composition of Village
Composition of Village
Type
Details
Apartment (1 Bedroom)
Apartment (2 Bedrooms)
Apartment (3 Bedrooms)
Updated: 7 Sep 2023
Personnel & Services
Personnel & Services
Personnel / Service
Hours Per Week
Status
Details
Hairdresser
Yes
Bookings can be made through reception.
Podiatrist
Yes
We have a visiting podiatrist.
Physiotherapist
Yes
We have a visiting physiotherapist.
Activities Co-ordinator
Yes
We have a Social Coordinator on site during the week who organizes activities in the village.
Meals - Available On-site
Yes
We have a restaurant / cafe open 7 days
Home Help - External Provider
Negotiable
We can assist in facilitating home help.
Registered Nurse
Yes
The wellness clinic run by a registered nurse 3 days a week for anything medical you would like to discuss.
Other Personnel
Yes
Maintenance, Groundskeepers, Gardeners, Administrators, Receptionists, Caregivers, Restaurant Waitstaff.
Updated: 7 Sep 2023
Facility Features
Facility Features
Feature
Status
Details
Social/Recreational Programme
Yes
Monthly activities programme delivered to each resident at beginning of each month.
Community Complex
Yes
Main facilities building includes a hair salon, wellness clinic, cinema, library, lounge, computer room & billiards table.
24 Hour Security
Yes
Village has security fencing and gates for your peace of mind.
Emergency Call System
Yes
All units and serviced apartments and communal areas have an emergency call alarm service in place.
Newsletter
No
Enjoy Monthly newsletters and Metlifecare's seasonal magazine, The Villager.
Negotiate To Bring Own Pet
Yes
Talk to our team about bringing your Pets to live with you in our village.
Outings
Yes
Residents enjoy regular outings to local shopping centres and planned social activities.
Restaurant
Yes
The onsite Twin Palms café and restaurant is open 7 days for your breakfast, lunch and dinner needs. The bar is also open in the evening - especially busy at Happy Hour!
Fitness Complex
Yes
Fitness centre includes a vast range of gym equipment for residents use.
Swimming Pool
Yes
Indoor heated salt water swimming pool.
Spa Pool
Yes
Indoor heated spa pool.
Library
Yes
The library is in a quiet area of main building with books and games.
Lounges
Yes
Enjoy an area to relax or chat!
Gardens
Yes
The village is surrounded by gardens so you can take a stroll through the covered walkways to enjoy all year round.
Other details
Yes
Free Village Wi-fi (communal areas only). Outdoor BBQ area Bowling green Putting green Functions Pavilion
Updated: 7 Sep 2023
Religious/Spiritual Affiliations
Religious/Spiritual Affiliations
Religious/Spiritual Affiliations
Status
Details
Inter denominational
Yes
Updated: 15 Feb 2013
Distances
Distances
Location
Distance
Details
Public Transport
0.50 Km
Shops
0.50 Km
Mall
0.50 Km
Parks
0.10 Km
Library
0.50 Km
The village has an extensive in house library and is complimented by the main Botany library in the nearby shopping mall
Updated: 5 Sep 2013
Credentials & Membership
NOTE: The Retirement Villages Act 2003 (The Act) is designed to provide improved protection for people who 'buy' into a retirement village. If you intend to 'purchase' you must get independent legal advice before signing your occupation right agreement as required under The Act. Some Retirement Village type facilities are not required to register under The Act so different legal requirements apply. Please make sure you investigate fully.
In some villages there may be some Retirement Village units that have multiple uses e.g. a Serviced Apartment may also be used as a Residential Care Suite. The same unit may therefore show in several places on Eldernet.