Rest Home
Palmerston Manor Lifecare
At a glance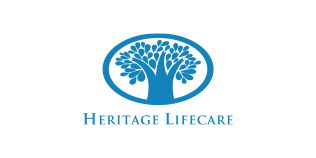 Vacancy

Yes

Name

Palmerston Manor Lifecare

Category

Rest Home

Address

117A Botanical Road
Takaro
Palmerston North 4412

Postal Address

Same as above

Region

MidCentral

Phone

Fax

Email

Web

Facebook
Personnel
Manager

Jisha George - 0212214600

Owner

Heritage Lifecare
Other services

Make your home at Palmerston Manor Lifecare

When it comes to everyday life, Palmerston Manor makes it easy with rest home, hospital, respite, day and palliative care. The well-appointed rest home rooms all look out onto our colourful gardens or courtyards and come complete with WiFi and a call bell system.

Part of the Manawatu community for thirty years now, Palmerston Manor is set amongst landscaped gardens just a hop, skip and jump from the local shopping centre where you'll find all the essentials including a pharmacy. Just a few minutes from there and you're in the heart of Palmerston North.

We offer everything from physiotherapy to podiatry, a scooter bay, hairdressing and health checks. We have a range of activities including
gardening, movie nights, arts and crafts, church services and social gatherings. Our facility van is also always on hand for outings.

But don't just take our word for it, see what our resident Rob has to say...

As facilities manager for Fonterra, Rob spent a lot of time in planes so it made sense that he'd learn to fly one himself. He even tried flying a helicopter but "there was way too much coordination involved."

After being in and out of hospital with heart problems and needing round the clock care, Rob chose Palmerston Manor because "everything is good here. They go out of their way to help you and the surrounds are lovely. I sit in the gardens and I'm looking forward to doing it in winter, my favourite season."

With the family home nearby, Rob says it's the people here who make it feel local. "Mentally I'm more stimulated and I've made friends with staff and residents that I can chat to, I never get bored."

According to Rob you certainly can't fault the food either. "My daughter came to visit from Brisbane and had lunch with me, she thought the servings were very generous, nutritious as well. It's the sort of food I'd have when I was at home."

So what does a better everyday mean to Rob? "It means the staff encourage you to improve your lot in life and mine has certainly improved. I feel valued and respected and I know I'm looked after."
Service/Facility Details
Service/Facility Details
Detail
Status
Contract with DHB
Yes
Certification
Yes
ORA Applies
No
Updated: 27 Feb 2018
Bed and Vacancy Details
Bed and Vacancy Details
Detail
Status
Approximate number of beds at this level of care
19
Vacancy
Yes
5
Impending vacancy
No
Premium Room Charges
No
MOH Certification and Audit Report
View MOH certification and audit report (opens in a new tab)
Extra admission requirements due to COVID-19
Please enquire
Updated: 12 Aug 2022
Personnel
Personnel
Type
Hours Per Week
Status
Details
Registered Nurse
24/7
Yes
We have Registered Nurse coverage available from adjoining care home. Our team of nurses have experience in aged care.
Healthcare Assistants/Caregivers
Yes
Our Caregivers are highly experienced and work towards achieving NZQA qualifications in residential aged care. They are skilled to provide the best care for our residents.
Physiotherapist
0.00
Negotiable
We are able to access when required.
Occupational Therapist
0.00
Negotiable
We are able to access when required
Social Worker (on site)
0.00
Negotiable
We are able to access when required.
Activities Co-ordinator
Yes
Hairdresser
Yes
Sandi is on site on Tuesdays.
Podiatrist
Yes
We have a podiatrist who visits 6-8 weekly.
Dietitian
Negotiable
We have a dietitian to consult with privately or from MidCentral Health.
Kaumatua
Negotiable
We endeavour to assist residents to maintain any cultural ties they may have in the wider community before coming to Palmerston Manor.
Chaplain/Spiritual Advisor
Yes
A Chaplain is available, and various religious groups can be arranged to visit to provide services for all of our residents.
Other Personnel
Yes
Palmerston Manor has a range of services available, such as email assistance, appointment transportation, medication delivery and pharmacy services, housekeeping and laundry, speech therapy, and interpreter services. There is also our handyman, Dave, who is able to fix most things that residents require.
Updated: 25 Jul 2022
Specialities or Areas of Expertise
Specialities or Areas of Expertise
Specialities or Areas of Expertise
Status
Details
Oxygen Management
Yes
Our Nursing staff are trained in oxygen therapy.
Gastronomy/Nasogastric Management
Yes
Our nursing staff are trained Enteral Feeding.
End of Life/Palliative Care
Yes
Our nurses are qualified to care for palliative residents. Also have Liverpool Care Pathway and our own Syringe Driver.
Wound Care
Yes
We access Wound Nurse Specialists from MidCentral Health
Diabetic Care
Yes
We have access to Diabetes Lifestyle at MidCentral Health.
Continence Advice
Yes
We have a Continence Nurse.
Stomal Therapy
Yes
Our nursing staff are trained in Stomal Therapy.
Stroke Rehabilitation
Yes
Our Nurses has experience in Stroke Rehabilitaion.
Infection Control
Yes
We have an Infection Control Nurse.
Clinical Management
Yes
Our Clinical Leader manages GP appointments and ensures that medical and nursing requirements are met in a timely manner.
Updated: 27 Feb 2018
Respite, Carer Support or other Short Stay
Respite, Carer Support or other Short Stay
Respite, Carer Support or other Short Stay
Status
Details
Respite
Yes
We take respite in where a bed is available
Private Paying
Yes
There is a daily care fee, which is set under our contract with the local health authority, which covers a core care package. The core care package includes: Accommodation, meals, cleaning and laundry; Nursing and other care, plus other health services if prescribed by a doctor; Doctor's visits once a month (or every 3 months at the doctor's discretion) plus emergency visits; All prescribed medication costs (Pharmac approved); An activities programme; And more! Other services are available on demand for an additional charge.
Booking can be made in advance
Yes
If room available.
Updated: 20 Nov 2018
Features
Features
Feature
Status
Details
May Bring Own Furniture
Yes
Treasured posessions are welcome, some furniture as able given safety and space considerations.
Single Rooms
Yes
Rooms are fully furnished and equipped with a nurse call system, personal heater, spacious showers, and safety grab rails. Personal Freeview TV access is available.
Ensuite
Yes
We have some rooms with ensuites, please discuss this option with our Facility Manager.
Alcohol Permitted
Yes
Alcohol is consumed during Happy Hours, and Nurses will be made aware of other use times to ensure no medications interactions.
Pets In Residence
Yes
The facility has an Aviary and also houses a resident's cat. There is an aquarium also in the foyer for residents to enjoy.
Negotiate To Bring Own Pet
Yes
We are happy to discuss options for your pets.
Phone Access In Own Room
Yes
Some rooms have Jack points and if resident requires their own line it will be at their expense.
Wifi
Yes
Available for residents.
Resident can adjust heating in own room
Yes
Cater for under 65 yrs with Disability
Yes
Lounges/seating areas
Yes
There is a large communal lounge equipped with comfortable seating, a stereo system and televisions with Freeview TV, Sky TV, and DVD players. The area is large enough for residents to run meetings, invite guests and partake in a variety of organised functions.
Gay / LGBT IQ Friendly
Yes
A no discrimination policy is in place to provide a friendly and caring space for residents.
Provide End of Life/Palliative Care
Yes
It is our privilege to care for people nearing the end of their life. We work closely with GPs and Hospice to provide this care.
Day Programme for day stay clients
Yes
It is possible for people to join us during the day and return home at night. We encourage families to help us care for their family member.
Outings
Yes
As part of the activities programme, regular trips are provided to the local community. These can include shopping, sightseeing and picnics.
Whanau Room
Yes
We provide a room with Tea and Coffee making, also for families to relax in.
Maori Kaupapa
Yes
Residents Committee
No
We have monthly residents meetings.
Family Committee
No
We welcome family input.
Newsletter
Yes
Policy for management of challenging behaviour
Yes
Our staff are trained to recognise and manage a range of behaviours that residents may have.
Confused Residents
Yes
At times, but need to be independent and non-invasive to personal space.
Smoking Permitted
Yes
Smoking is permitted in designated outside areas.
Updated: 20 Nov 2018
Special Features
Special Features
Palmerston Manor Lifecare Complex offers all the benefits of a care facility, including entertainment, activities and companionship. The site provides a scooter bay, spa pool, paraplegic toilets, and separate dining room and lounge facilities. The facility is fitted with accessibility ramps and safety grab rails, wide corridors, and smoke detectors with water sprinklers.

With an internal courtyard surrounded by a large rose garden, coupled with vegetable gardens and an aviary, Palmerston Manor provides an idyllic setting for residents to enjoy . We take pride in being warm and friendly and have become renowned for our cheerful atmosphere.
Updated: 20 Nov 2018
Interests & Activities
Interests & Activities
At Palmerston Manor, there's plenty to do for those who are in the mood for recreation – craft activities, games and puzzles, flower arranging, sing-alongs, movies and excursions, just to mention a few. Our recreational therapist keeps programmes varied and interesting.

Family and friends are welcome any time – there are no set visiting hours. You can entertain in your room, or use the home's lounge areas. Palmerston Manor's main lounge can be booked for special family occasions. As a family member, you can discuss things as and when you want.
Updated: 20 Nov 2018
Additional Information
Additional Information
Topic
Details
What's included in your fees and what's not
Please refer to management for details
Details about meals
Main meals are at lunchtime with a light dinner. Morning teas, afternoon tea and supper are required, and morning and afternoon tea is served in the main lounge, complete with home baking. Nutritious meals are served in the dining room or in residents' rooms, depending on preference. Emphasis is always on a tasty menu of family favourites. All meals are prepared and cooked on site by our professional kitchen staff and special diets are catered for. There are also various special meals are organised throughout the year to celebrate events.
Updated: 20 Nov 2018
Languages Spoken
Languages Spoken
Language
Status
Details
English
Yes
Fijian
Yes
Fijian Indian
Yes
Filipino
Yes
Hindi
Yes
Malayalam
Yes
Maori - Te Reo
Yes
Pidgin
Yes
Punjabi
Yes
Samoan
Yes
Sinhalese
Yes
Spanish
Yes
Sri Lankan
Yes
Tamil
Yes
Tongan
Yes
Updated: 20 Nov 2018
Religious/Spiritual Affiliations
Religious/Spiritual Affiliations
Religious/Spiritual Affiliations
Status
Details
Anglican
Yes
Baptist
Yes
Christian
Yes
Denominations/Faiths represented
Yes
We are able to accommodate our residents' spiritual needs as requested. A spiritual advisor, chaplaincy and church services are available.
Methodist
Yes
Non denominational
Yes
Presbyterian
Yes
Roman Catholic
Yes
Updated: 20 Nov 2018
Distances
Distances
Location
Distance
Details
Public Transport
0.50 Km
There is a bus service in close proximity to the facility.
Shops
0.10 Km
There is a shopping complex within a 3-minute walk. This includes a pharmacy, dairy, takeaways, and hairdresser
Mall
4.00 Km
There are two malls, the Plaza and Downtown, which are accessible by bus or private car.
Parks
5.00 Km
The Diversional Therapist will take residents to the Esplanade during the summer months depending on the weather of course.
Library
We provide a library service in collaboration with the Palmerston North City Library.
Updated: 20 Nov 2018
Credentials & Membership
The Ministry of Health conducts regular audits of Residential Care Facilities. They can be found HERE.
723