Rest Home Care
Kena Kena Rest Home - Rest Home
At a glance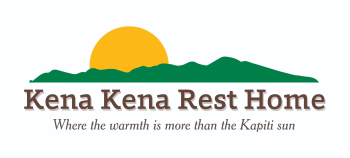 Vacancy

Yes

Care Apartment Vacancy

No

Name

Kena Kena Rest Home

Category

Rest Home Care

Address

32 Percival Road
Paraparaumu Beach
Paraparaumu 5032

Postal Address

32 Percival Road
Paraparaumu Beach
Paraparaumu 5032

DHB

Capital & Coast

Phone

Fax

Email

Web

Facebook
Personnel
Manager

Heather Rye and Barbara Mador - (04) 902 9099

Owner

Heather Rye and Barbara Mador - (04) 902 9099
Other services

Our commitment is to achieve a quality of life which ensures the dignity, respect, individuality,cultural and recreational needs and safety of the resident and thier family / whanau are met in a home like enviroment
Service/Facility Details
Service/Facility Details
Detail
Status
Contract with DHB
Yes
Certification
Yes
ORA Applies
No
Updated: 13 Aug 2020
Bed and Vacancy Details
Bed and Vacancy Details
Detail
Status
Approximate number of beds at this level of care
31
Vacancy
Yes
Please call us to arrange a visit. Taking bookings for respite care.
Impending vacancy
Yes - Contact us for more info
Premium Room Charges
No
MOH Certification and Audit Report
View MOH certification and audit report (opens in a new tab)
Updated: 27 Jan 2022
Care Apartment Bed and Vacancy Details
Care Apartment Bed and Vacancy Details
Detail
Status
Approximate number of beds at this level of care
9
Care Apartment Vacancy
No
Contact us for more information or to arrange a visit.
Care Apartment Impending vacancy
No - Contact us for more info
MOH Certification and Audit Report
View MOH certification and audit report (opens in a new tab)
Updated: 27 Jan 2022
Personnel
Personnel
Type
Hours Per Week
Status
Details
Registered Nurse
80+
Yes
Registered Nurse on call after hours
Healthcare Assistants/Caregivers
Yes
Physiotherapist
Negotiable
Can be arranged
Occupational Therapist
Negotiable
Can be arranged
Diversional Therapist
40+
Yes
3 motivated diversional therapists
Hairdresser
Yes
Every week on Thursday/Friday
Podiatrist
Yes
Every 2 months or as required
Dietitian
Negotiable
Referrals as necessary
Accredited Visitors
Yes
Kaumatua
Negotiable
Chaplain/Spiritual Advisor
Negotiable
Non denominational church service
Other Personnel
Doctor (G.P)
Yes
3 Monthly visits and calls when requested
Updated: 13 Aug 2020
Specialities or Areas of Expertise
Specialities or Areas of Expertise
Specialities or Areas of Expertise
Status
Details
Oxygen Management
Yes
End of Life/Palliative Care
Yes
Wound Care
Yes
Diabetic Care
Yes
Continence Advice
No
can be arranged
Stomal Therapy
No
can be arranged
Infection Control
Yes
Clinical Management
Yes
Updated: 13 Aug 2020
Respite, Carer Support or other Short Stay
Respite, Carer Support or other Short Stay
Respite, Carer Support or other Short Stay
Status
Details
Respite
Yes
We have 1 dedicated bed for Respite Care/ Carer relief care. It is important to book as far in advance as possible to ensure a bed when you need it.
Carer Support
Yes
Subsidised
Yes
Private Paying
Yes
Booking can be made in advance
Yes
Updated: 13 Aug 2020
Features
Features
Feature
Status
Details
May Bring Own Furniture
Yes
Will be considered
Single Rooms
Yes
Rooms suitable for a couple
Yes
Alcohol Permitted
Yes
Pets In Residence
Yes
Negotiate To Bring Own Pet
Yes
Phone Access In Own Room
Yes
Resident can adjust heating in own room
Yes
Cater for under 65 yrs with Disability
Yes
Lounges/seating areas
Yes
3 Lounges, Foyer area, Outdoor area
Primary Health Funded Short Term Care
Yes
Provide End of Life/Palliative Care
Yes
Day Programme for day stay clients
Yes
Any day of the week Flexible hours
Outings
Yes
Own mobility van (with wheelchair hoist)
Maori Kaupapa
Yes
Residents Committee
No
Regular residents meetings
Newsletter
Yes
6 Monthly
Policy for management of challenging behaviour
Yes
Confused Residents
Yes
Smokers Room
Yes
Smoking Permitted
Yes
Semi-Secure
Yes
Updated: 13 Aug 2020
Special Features
Special Features
Kena Kena is a friendly resthome with a very homely atmosphere

It is owned and operated by 2 registered nurses, who have run the rest home for over 24 years and between them have over 70 years nursing experience.
We have a very dedicated team of workers, including great cooks who prepare fresh food daily.
We have a wing of 9 studio units which are all certified Rest Home beds.
These units allow resident's to receive full rest home level of care but give the feeling of maintaining some independence.
They have a full disability en-suite and a small kitchenette and much larger room.
They are a great transition from coming from a larger house.
Updated: 13 Aug 2020
Interests & Activities
Interests & Activities
Activity programme
Our programme covers Physical, Intellectual, Arts & Crafts, Music, Individual and Group activities.

Advocate, Links with various organisations and agencies (eg, Alzheimer's Society, Age Concern, Blind Foundation, Parkinson's Society, Senior Citizens, Stroke Group)
Big print books, Bingo, Board games, Bowls,Canine friends, Cards, Cooking, Entertainers, Entertainment, Exercises, Fax, Games, Housie, Indoor Games, Massage (hands and feet), Minibus (we have our own van), Movies (we will take our residents to the movies), Outings (weekly), Park (across the road), Parties (two themed parties for residents and relatives each year), Quizzes, Sing-a-longs, Singing.
Updated: 13 Aug 2020
Additional Information
Additional Information
Topic
Details
What's included in your fees and what's not
Detailled in admission contract.
Staffing qualifications and details
Run by 2 experienced registered nurses. Very loyal and dedicated staff with several staff giving over 10 years service. 2 Night caregiver work overnight. We have an RN coverage on the floor 7 days a week and on call 24/7 Head cook has given over 25 years service, and has received a Rotary Award for her contribution.
Details about meals
All food prepared fresh and cooked on the premises daily. 5 weekly cycle menu. Annually checked and approved by dietician. Special diets are catered for as necessary.
Associated Complexes
Privately owned and operated.
Updated: 13 Aug 2020
Languages Spoken
Languages Spoken
Language
Status
Details
English
Yes
Filipino
Yes
Staff members
Interpreter
Yes
Can be arranged
Maori - Te Reo
Yes
Staff member
Tokelauan
Yes
Staff Member
Updated: 13 Aug 2020
Religious/Spiritual Affiliations
Religious/Spiritual Affiliations
Religious/Spiritual Affiliations
Status
Details
Non denominational
Yes
Updated: 13 Aug 2020
Distances
Distances
Location
Distance
Details
Public Transport
0.30 Km
Nearest bus stop, But have own minibus
Shops
0.30 Km
Local shops
Mall
3.00 Km
Coastlands Shopping Mall
Parks
0.00 Km
Opposite park & bmx track and sports grounds
Library
3.00 Km
Kapiti Library (Visits on request)
Updated: 13 Aug 2020
Credentials & Membership
The Ministry of Health conducts regular audits of Residential Care Facilities. They can be found HERE.
475