Hospital Care
Palmerston North Village - Metlifecare Care Home - Hospital
At a glance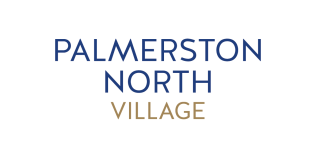 Vacancy

Yes

Name

Palmerston North Village - Metlifecare Care Home

Category

Hospital Care

Address

Cnr Grey & Carroll St & Fitchett St
Palmerston North 4410

Postal Address

PO Box 624
Palmerston North Central
Palmerston North 4440

DHB

MidCentral

Phone

Fax

Email

Web

Facebook
Personnel
Manager

Jyoti Chandra, Nurse Manager - 06 350 5010

Clinical Nurse Manager

Jyoti Chandra - 06 350 6406
Other services

Palmerston North Village is a place like no other. Part retirement village, part garden retreat, part country club, it will tick every box on your retirement wish list.

Palmerston North Village is a lively, lovely village with a welcoming atmosphere, beautiful established gardens and an excellent location that is sure to win your heart. With a reputation that is second to none, our highly experienced and friendly staff have pulled out all the stops to ensure your safety, comfort and carefree living.

If you ever need greater daily support, we offer a full continuum of care, with a residential hospital and rest home on-site. Knowing that you will be treated with dignity and respect means you and your family can be confident you will receive the highest level of assistance from people you already know and trust. This also enables couples to stay close by even if your needs become different, with one moving into care while the other remains in the village.

This is a community with real heart, come experience it for yourself.

For more information or a private tour, please call Wendy on 06 350 6405.
Service/Facility Details
Service/Facility Details
Detail
Status
Contract with DHB
Yes
Certification
Yes
ORA Applies
No
Updated: 12 Jul 2016
Bed and Vacancy Details
Testimonials
Testimonials
Thankyou to all the wonderful staff who looked after our mum and the extended family. We appreciate the work you all do.
Updated: 12 Jul 2016
Personnel
Personnel
Type
Hours Per Week
Status
Details
Registered Nurse
80
Yes
Registered nurse on site 24/7 to cover village and care home.
Healthcare Assistants/Caregivers
Yes
Multiple staff over different shifts
Physiotherapist
8
Yes
We have a physio who comes in on a Monday each week
Occupational Therapist
Negotiable
Social Worker (on site)
Negotiable
Diversional Therapist
40
Yes
Sheree Williamson
Activities Co-ordinator
40
Yes
Raewyn Clayden and Tracey Wheeler
Hairdresser
16
Yes
The salon is open every Wednesday and Thursday for hairdressing services.
Podiatrist
Yes
Visits the care home on a regular basis.
Dietitian
Negotiable
Chaplain/Spiritual Advisor
Yes
Regular services are held twice a week in our own chapel. With a friendship group held every second Sunday.
Other Personnel
Yes
Wendy Duffy - Village Manager Jyoti Chandra- Nurse Manager Wendy Goss - Sales
Updated: 23 Jul 2019
Specialities or Areas of Expertise
Specialities or Areas of Expertise
Specialities or Areas of Expertise
Status
Details
Oxygen Management
Yes
Palliative Care (Contracted)
Yes
End of Life/Palliative Care
Yes
IV Antibiotic Capability
No
But DN's can come and give Hospital in the Home IV AB's
Wound Care
Yes
Diabetic Care
Yes
Continence Advice
Yes
Stomal Therapy
Yes
Stroke Rehabilitation
Yes
Infection Control
Yes
Surgical Followup
Yes
Community Health
Yes
Clinical Management
Yes
Other Specialties
Yes
Updated: 12 Jul 2016
Respite, Carer Support or other Short Stay
Respite, Carer Support or other Short Stay
Respite, Carer Support or other Short Stay
Status
Details
Respite
Yes
This is only a available in the Care Home not in apartments
Carer Support
Yes
We have an apartment that clients can use at a daily PRIVATE rate. This apartment is not subsidized
Subsidised
Yes
Only in the Care Home not Apartments
Private Paying
Yes
In both Care Home and Short Term stay apartment
Booking can be made in advance
Yes
For Short Stay only in Apartments
Updated: 12 Jul 2016
Features
Features
Feature
Status
Details
Single Rooms
Yes
Ensuite
Yes
Alcohol Permitted
Yes
Phone Access In Own Room
Yes
Wifi
Yes
Lounges/seating areas
Yes
Primary Health Funded Short Term Care
Yes
Provide End of Life/Palliative Care
Yes
Palliative Care Contract
Yes
Outings
Yes
Residents Committee
Yes
Newsletter
Yes
Policy for management of challenging behaviour
Yes
Confused Residents
Yes
Smoking Permitted
Yes
In allocated areas only
Semi-Secure
Yes
Updated: 12 Jul 2016
Special Features
Special Features
We are within walking distance of town. We also have a CAFE in the village community centre for familes to use during open hours when they visit relatives.
Updated: 12 Jul 2016
Interests & Activities
Interests & Activities
The village has a full and varied activities programme with the aim of encouraging fellowship, together with fun and laughter. This makes Palmerston North Village a special place.

We encourage family participation by having various functions throughout the year.

We offer a range of activities to suit individual needs in a safe and caring environment. As well as in-house activities, frequent planned outings which are extremely popluar providing much interest and appeal.
Updated: 12 Jul 2016
Additional Information
Additional Information
Topic
Details
Staffing qualifications and details
There is a Nurse Manager on site Mon-Fri. A registered Nurse is available 24/7. We have a range of Care Givers with experiances from Levl 1 - 3
Details about meals
Meals are prepared and cooked on site daily. We provide meals for different diets for example Gluten, Lactose intolerant, and vegetarian.
Associated Complexes
The Village and Chapel
Updated: 12 Jul 2016
Languages Spoken
Languages Spoken
Language
Status
Details
Afrikaans
Yes
Cantonese
Yes
English
Yes
Fijian Indian
Yes
Filipino
Yes
Hindi
Yes
Interpreter
Yes
Korean
Yes
Malayalam
Yes
Mandarin
Yes
Maori - Te Reo
Yes
Nepali
Yes
Samoan
Yes
Sri Lankan
Yes
Tagalog
Yes
Tongan
Yes
Updated: 30 Jul 2019
Religious/Spiritual Affiliations
Religious/Spiritual Affiliations
Religious/Spiritual Affiliations
Status
Details
Inter denominational
Yes
On a weekly basis a service is held in our own chapel on a Monday morning. This covers Baptist, Anglican and Methodist services.
Roman Catholic
Yes
A weekly service is held in our own chapel on a Wednesday morning.
Updated: 12 Jul 2016
Distances
Distances
Location
Distance
Details
Public Transport
0.10 Km
Bus stop is near the back of the village.
Shops
0.50 Km
Broadway Avenue & The Square is only one block away and within walking distance for those who like to stroll.
Mall
0.75 Km
Plaza Mall is on the square and one block away from the main street.
Library
1.00 Km
Palmerston North Library
Updated: 12 Jul 2016
Credentials & Membership
The Ministry of Health conducts regular audits of Residential Care Facilities. They can be found HERE.
1267