Retirement Villages ('Purchase')
Roseneath Lifecare & Village
At a glance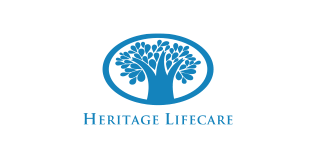 Name

Roseneath Lifecare & Village

Category

Retirement Villages ('Purchase')

Address

227 High Street South
Carterton
Carterton 5713

Postal Address

Same as above

Region

Wairarapa

Phone

Fax

Email

Web

Facebook
Personnel
Other services

Make your home at Roseneath Lifecare

When it comes to everyday life, Roseneath makes it easy with village, rest home, hospital, day care, respite and dementia care. The well-appointed rooms all look out onto sheltered courtyards or landscaped gardens and come complete with a 24-hour call system and WiFi.

Light, bright and welcoming, Roseneath is set amongst beautifully landscaped gardens, just a hop, skip and jump from the Carterton shopping centre where you'll find all the essentials such as a pharmacy and library.

We offer everything from hairdressing to podiatry, dental and SKY TV. We have a range of recreational activities including board games, happy hour, gardening, crafts, indoor bowls and cooking. Our facility van is also always on hand for outings.
Upcoming Open Days
Upcoming Open Days
No open days are currently scheduled.
Agent's Details
Agent's Details
Details
Name
Margaret Sharp - Facility Manager
Address
227 High Street South
City/Town
Carterton
Company
Heritage Lifecare
Phone
06 379 4018
Email
View Email Address
Updated: 9 Jan 2018
Statutory Supervisor's Details
Statutory Supervisor's Details
Details
Address
PO Box 4243, Shortland Street
City/Town
Auckland 1140
Company
Covenant Trustee Services
Phone
09 3020638
Fax
09 3021037
Email
View Email Address
Updated: 9 Jan 2018
Solicitor's Details
Solicitor's Details
Details
Name
Heritage Lifecare
Address
PO Box 13223, Johnsonville
City/Town
Wellington 6440
Phone
(04) 901 - 2310
Email
View Email Address
Updated: 20 Sep 2018
Respite, Carer Support or other Short Stay
Respite, Carer Support or other Short Stay
Respite, Carer Support or other Short Stay
Status
Details
Respite
Yes
Carer Support
Yes
Other Short Stay Programme
Yes
Subsidised
Yes
Private Paying
Yes
Booking can be made in advance
Yes
Updated: 9 Jan 2018
Personnel & Services
Personnel & Services
Personnel / Service
Hours Per Week
Status
Details
Hairdresser
Yes
Podiatrist
Yes
Physiotherapist
Negotiable
Chaplain/Spiritual Advisor
Negotiable
Meals - Available On-site
Yes
Home Help - Available On-site
Yes
Registered Nurse
Yes
Available by phone
Nursing Care
Yes
Assistance available from Healthcare Assistants, health checks available on request.
Dietitian
Yes
Speech Therapist
Negotiable
Other Personnel
Yes
Gardener, handyman, caregiving staff
Updated: 9 Jan 2018
Facility Features
Facility Features
Feature
Status
Details
Social/Recreational Programme
Yes
Residents are welcome to join in our recreational programme
Community Complex
Yes
Lovely spacious Village Hall, with library, TV, Pool Table kitchen for celebrations and meetings
24 Hour Security
Yes
Gated Community
Emergency Call System
Yes
Pets In Residence
Yes
Negotiate To Bring Own Pet
Yes
Outings
Yes
Transport Available
Yes
Library
Yes
Lounges
Yes
Gardens
Yes
Updated: 9 Jan 2018
Interests & Activities
Interests & Activities
Classical Music, Happy Hour, Reading Group,Diabetes Group, Board games, Mah Jong, Pool table
Updated: 9 Jan 2018
Languages Spoken
Languages Spoken
Language
Status
Details
English
Yes
Other Details
Yes
We can access interpreters as required
Updated: 9 Jan 2018
Religious/Spiritual Affiliations
Religious/Spiritual Affiliations
Religious/Spiritual Affiliations
Status
Details
Anglican
Yes
Methodist
Yes
Roman Catholic
Yes
(Other comments)
No
We will seek to find suitable church representatives for residents as they require them
Updated: 9 Jan 2018
Distances
Distances
Location
Distance
Details
Public Transport
0.50 Km
Buses to Carterton or Masterton across the road
Shops
1.00 Km
Close to Carterton shops. 15 km to Masterton.
Mall
15.00 Km
Masterton main shopping area.
Parks
1.50 Km
Several parks and recreational areas.
Library
1.00 Km
Off High Street beside the Events Centre
Updated: 9 Jan 2018
Credentials & Membership
NOTE: The Retirement Villages Act 2003 (The Act) is designed to provide improved protection for people who 'buy' into a retirement village. If you intend to 'purchase' you must get independent legal advice before signing your occupation right agreement as required under The Act. Some Retirement Village type facilities are not required to register under The Act so different legal requirements apply. Please make sure you investigate fully.
In some villages there may be some Retirement Village units that have multiple uses e.g. a Serviced Apartment may also be used as a Residential Care Suite. The same unit may therefore show in several places on Eldernet.
1387