Lynmore Rise
At a glance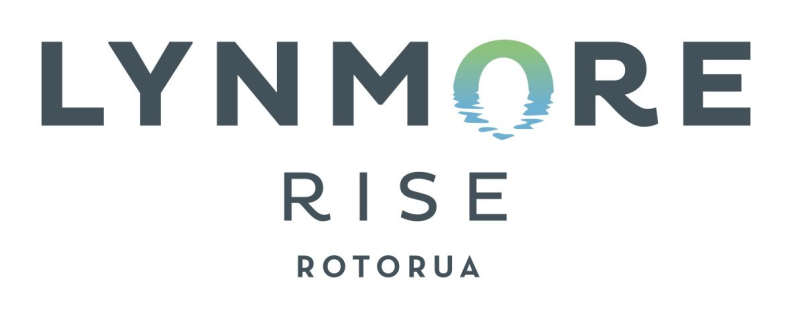 Name

Lynmore Rise

Category

Retirement Village

Address

Lynmore Rise
40 Owhatiura Drive
Lynmore
Rotorua 3010

Postal Address

Same as above

Region

Rotorua and Taupo

Phone

Mobile

Email

Web

Facebook
Other services
Experience retirement living at Lynmore Rise, in Rotorua, one of the Bay of Plenty's premier destinations.

Visit our showhome which is open from Wednesday to Saturday, 10am - 3pm.

Brought to you by Classic Group, our village offers a fresh approach to later living, blending comfort, security, and connection seamlessly.
At Lynmore Rise you can immerse yourself in a vibrant community that fosters lasting connections and a true sense of belonging.

We believe that retirement should be filled with not just comfort and security, but also opportunities for socializing and engaging with like-minded individuals. Step into our welcoming clubhouse, a central hub where residents gather to socialize, connect, and create lasting friendships. Lose yourself in the pages of a captivating book from our well-stocked library, or challenge friends to a friendly game of snooker. It's a place where laughter echoes, stories are shared, and bonds are formed.

Our 64 light-filled, single-level villas provide affordable luxury, perfectly situated amidst the breathtaking natural beauty of Rotorua.
With leisure facilities, shops, medical centres, and nature right at your doorstep, every day brings new adventures.

Embrace the freedom of a 'lock and leave' lifestyle, allowing you to savour the activities you love. Rest easy within our gated community, where security and peace of mind reign supreme, giving you the freedom to pursue joy and create cherished memories. Welcome to Lynmore Rise, where retirement dreams become reality.
Upcoming Open Days
Upcoming Open Days
No open days are currently scheduled.
Available Properties
Available Properties
Details
Photo

Retirement Sanctuary in Villa 27

$585,000

2 1 1 112m2

Property Type: Villa

Discover the perfect retirement sanctuary at Lynmore Rise, where every detail is crafted to enhance your lifestyle. Step into your own private oasis with a north-facing back patio, capturing the war...

$585,000

2 1 1 112m2

Property Type: Villa

Nestled in tranquility, this charming villa features a spacious north-facing patio, perfect for indulging in the warmth of the sun. The two sunny bedrooms provide a cozy retreat, complemented by a lar...
Testimonials
Testimonials
Sally – Lynmore Rise is one of the best choices I have ever made, wonderful facilities, people, care and support.

Bev – The thing I love most about living at Lynmore Rise is the freedom it has given me and my family.

Ripeka - On entering the gates of Lynmore Rise, one instantly feels the beautiful wairua of a kind, caring whanau community. We really appreciate, that we are able to 'Live Life to the Fullest' during our twilight years in a happy, supportive, safe and secure environment that we now call home
Updated: 30 Sep 2022
Agent's Details
Agent's Details
Details
Name
Carolyn Waugh
Address
40 Owhatiura Drive, Lynmore, Rotorua 3010
City/Town
Rotorua
Company
Classic Life
Phone
P. +64 7 920 0035 | M. +64 21 197 3612
Mobile
021 197 3612
Email
View Email Address
Updated: 23 Jun 2023
Facility Features
Facility Features
Feature
Status
Details
Social/Recreational Programme
Yes
Very active Committee who arrange events and social outings.
Community Complex
Yes
The clubhouse offers a commercial kitchen, large TV, pool table, library and BBQ for get-togethers.
24 Hour Security
Yes
Emergency Call System
Yes
Newsletter
Yes
Pets In Residence
Yes
Negotiate To Bring Own Pet
Yes
Outings
Yes
Gay / LGBT QI Friendly
Yes
Library
Yes
Lounges
Yes
Gardens
Yes
Updated: 5 Jul 2022
Special Features
Special Features
Lynmore Rise has a lovely clubhouse which is a central hub where residents gather to socialize, connect, and create lasting friendships.
We offer a well-stocked library, a snooker table, a bar and a fully equipped kitchen to create shared meals.
It's a place where laughter echoes, stories are shared, and bonds are formed.
Updated: 23 Jun 2023
Languages Spoken
Languages Spoken
Language
Status
Details
English
Yes
Updated: 17 Apr 2023
Credentials & Membership
What's New
What's New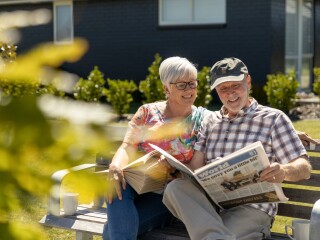 Explore the possibilities that could open up when you retire at Lynmore Rise Retirement Village in Rotorua.
This is a place where tranquil living meets vibrant community spirit. Here you can enjoy the scenic views of Rotorua's natural beauty and embrace a lifestyle that mixes relaxation with lively activities.
All the villas are neatly designed to cater to your every need, creating a comfortable and inviting atmosphere. At Lynmore Rise, you can make each day unique, filled with companionship or quiet time on your patio.
Come experience the heart of peaceful retirement in the enchanting setting of Rotorua.
Updated: 10 Nov 2023
NOTE: The Retirement Villages Act 2003 (The Act) is designed to provide improved protection for people who 'buy' into a retirement village. If you intend to 'purchase' you must get independent legal advice before signing your occupation right agreement as required under The Act. Some Retirement Village type facilities are not required to register under The Act so different legal requirements apply. Please make sure you investigate fully.
In some villages there may be some Retirement Village units that have multiple uses e.g. a Serviced Apartment may also be used as a Residential Care Suite. The same unit may therefore show in several places on Eldernet.