Retirement Village
Elizabeth R Lifecare & Village
At a glance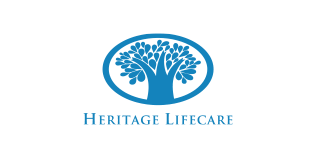 Name

Elizabeth R Lifecare & Village

Category

Retirement Village

Address

30 Elizabeth Grove
Stratford
Stratford 4332

Postal Address

Same as above

Region

Taranaki

Phone

Email

Web

Facebook
Personnel
Other services
Make your home at Elizabeth R Lifecare

When it comes to everyday life, Elizabeth R makes it easy with village, rest home, hospital, day care, respite, and palliative care. The well-appointed rooms all look out onto sheltered courtyards or landscaped gardens and come complete with a 24-hour call bell system and WiFi.

Part of the close-knit Stratford community, Elizabeth R is set amongst a quiet rural area with spectacular views of Mount Taranaki. We're also just a hop, skip and jump from the Stratford shopping centre, where you'll find all the essentials including a bank and pharmacy.

We offer everything from hairdressing to speech therapy, physiotherapy, and podiatry. We have a range of recreational activities including happy hour, board games, gardening, crafts, free sports sweepstakes and indoor bowls. Our facility van is also always on hand for outings.
Upcoming Open Days
Upcoming Open Days
No open days are currently scheduled.
Agent's Details
Agent's Details
Details
Name
Brigid Bright (Facility Manager)
Address
30 Elizabeth Grove
City/Town
Stratford
Company
Heritage Lifecare
Phone
(06) 765 8089
Fax
(06) 765 8506
Mobile
027 621 2334
Email
View Email Address
Updated: 20 Sep 2018
Solicitor's Details
Solicitor's Details
Details
Name
Heritage Lifecare
Address
PO Box 13223, Johnsonville
City/Town
Wellington 6440
Phone
(04) 901 - 2310
Email
View Email Address
Updated: 20 Sep 2018
Composition of Village
Composition of Village
Type
Details
Unit (1 Bedroom)
Total
1
Tenure Terms
Occupational right Agreement
Service Charge Details
Weekly service Fee of $71
Villa (2 Bedrooms)
Total
4
Garage
Carport
Updated: 28 Jul 2016
Respite, Carer Support or other Short Stay
Respite, Carer Support or other Short Stay
Respite, Carer Support or other Short Stay
Status
Details
Respite
Yes
Carer Support
Yes
Booking can be made in advance
Yes
Updated: 7 May 2012
Personnel & Services
Personnel & Services
Personnel / Service
Hours Per Week
Status
Details
Hairdresser
Negotiable
Available through the rest home as required.
Podiatrist
Negotiable
Available through the rest home as required.
Physiotherapist
Negotiable
Available through the rest home as required.
Chaplain/Spiritual Advisor
Yes
Available through the rest home as required.
Activities Co-ordinator
Yes
Residents are welcome to join in with the care home activities.
Dietitian
Negotiable
A Dietitian is available for general advice and to oversee special needs.
Other Personnel
Yes
Elizabeth R has a range of services available, such as pharmacy and medication administration, appointment transportation, and interpreter services. We are able to arrange for our residents if required.
Updated: 14 Nov 2018
Facility Features
Facility Features
Feature
Status
Details
Social/Recreational Programme
Yes
Activities and exercise programmes in place at care home.
Community Complex
Yes
Pets In Residence
Yes
Negotiate To Bring Own Pet
Yes
We are happy to discuss options for your pets.
Outings
Yes
Linked to the activities programme with the lifecare facility, regular trips are provided to the local community. These can include shopping, sightseeing and picnics.
Transport Available
Yes
By appointment and near public transport.
Gay / LGBT QI Friendly
Yes
A no discrimination policy is in place to provide a friendly and caring space for residents.
Library
Yes
Lounges
Yes
Gardens
Yes
Elizabeth R village has magnificent landscape and vegetable gardens, including raised garden boxes. We take pride in being warm and friendly and have become renowned for our cheerful atmosphere.
Other details
Yes
The facility is fitted with accessibility ramps and safety grab rails, wide corridors, and smoke detectors with water sprinklers. Rooms specifically have personal heat pumps, Sky TV access, ensuites, and personal phone access. Alcohol is permitted.
Updated: 14 Nov 2018
Special Features
Special Features
Elizabeth R Lifecare offers all the benefits of the complex's facilities, including entertainment, activities and companionship. Not to mention, we have stunning views of Mt Taranaki.

We take pride in being warm and friendly and have become renowned for our cheerful atmosphere.

Updated: 14 Nov 2018
Interests & Activities
Interests & Activities
Elizabeth R has an extensive repertoire of activities and events, aimed at keeping the body and mind stimulated. Our Activities Officer organises an Activity programme weeky to cover both individual activites such as board games and Jigsaw puzzles, and group activities such as bowls, Care and Craft and Entertainers.

There is Email facilities available, along with fax facilities and a daily newspaper.

We have weekly church services, Craft, Entertainers, Exercises, Games, Happy Hour, Housie, Minibus mistery trips, Music, Outings, Park, Pastoral care, Reading, Shopping, Singing.

Elizabeth R encourages outside community groups to visit as well.

Updated: 14 Nov 2018
Languages Spoken
Languages Spoken
Language
Status
Details
Dutch
Yes
English
Yes
Fijian Indian
Yes
Filipino
Yes
Maori - Te Reo
Yes
Updated: 14 Nov 2018
Religious/Spiritual Affiliations
Religious/Spiritual Affiliations
Religious/Spiritual Affiliations
Status
Details
Anglican
Yes
Baptist
Yes
Denominations/Faiths represented
Yes
We are able to accommodate our residents' spiritual needs as requested. A spiritual advisor, chaplaincy and church services are available.
Methodist
Yes
Presbyterian
Yes
Roman Catholic
Yes
Weekly Visits
Salvation Army
Yes
Weekly Visits
Updated: 14 Nov 2018
Distances
Distances
Location
Distance
Details
Shops
1.00 Km
Dairy
Parks
2.50 Km
King Edwards Park offers beautiful surroundings for leisurely walks and picnics.
Library
3.00 Km
Stratford town centre
Updated: 18 Feb 2011
Credentials & Membership
NOTE: The Retirement Villages Act 2003 (The Act) is designed to provide improved protection for people who 'buy' into a retirement village. If you intend to 'purchase' you must get independent legal advice before signing your occupation right agreement as required under The Act. Some Retirement Village type facilities are not required to register under The Act so different legal requirements apply. Please make sure you investigate fully.
In some villages there may be some Retirement Village units that have multiple uses e.g. a Serviced Apartment may also be used as a Residential Care Suite. The same unit may therefore show in several places on Eldernet.
267