Retirement Village
At a glance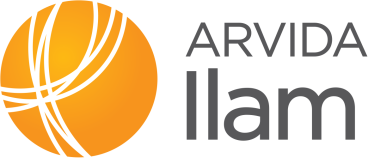 Name

Arvida Ilam

Category

Retirement Village

Address

28 Ilam Road
Upper Riccarton
Christchurch 8041

Region

Canterbury

Phone

Fax

Email

Web

Facebook
Personnel
Manager

Maria Dawson - (03) 341 1913

Owner

Arvida Group - 0800 278 432

Sales Manager

Kathie Gould - 021 392 446
Other services
Media
Map
Downloads
Reviews
Given the current COVID-19 environment we have temporarily disabled our 'feedback' feature. We apologise for any inconvenience.

One of the first things visitors notice about Arvida's Ilam Living Well Community in Christchurch is a feeling of calm and contentedness, it is often said we are a community with a heart. In this long-established haven, which is framed by beautiful gardens, residents are encouraged to be themselves, express their thoughts and make their own choices. It all contributes to a happy community where everyone has what they need to feel at home.

We offer assisted living in serviced apartments and studios as well as long-term rest home, hospital and dementia care.

We'd love to show you around Arvida Ilam, please give us a call.
Upcoming Open Days
Upcoming Open Days
No open days are currently scheduled.
Agent's Details
Agent's Details
Details
Name
Kathie Gould
Address
28 Ilam Road, Upper Riccarton
City/Town
Christchurch
Phone
03 348 5305
Mobile
021 392 446
Updated: 6 Jul 2021
Composition of Village
Composition of Village
Type
Details
Studio Units (Studio Unit etc.)
Total
18
Apartments (1 Bedroom)
Total
27
Updated: 6 Jul 2021
Personnel & Services
Personnel & Services
Personnel / Service
Hours Per Week
Status
Details
Hairdresser
Yes
Beautifully appointed salon
Podiatrist
Yes
As required
Diversional Therapist
Yes
Chaplain/Spiritual Advisor
No
Weekly Interdenominational Church Services
Activities Co-ordinator
Yes
Activities Officer
Meals - Available On-site
Yes
Home Help - External Provider
Yes
Registered Nurse
Yes
Dietitian
Yes
Menus are reviewed regularly
Other Personnel
Yes
Updated: 6 Jul 2021
Facility Features
Facility Features
Feature
Status
Details
Social/Recreational Programme
Yes
Community Complex
Yes
24 Hour Security
Yes
Emergency Call System
Yes
Newsletter
Yes
Outings
Yes
Craft Room
Yes
Library
Yes
Lounges
Yes
Gardens
Yes
Updated: 6 Jul 2021
Special Features
Special Features
Here's a quick summary of how you can live at Ilam:

Serviced apartment: With a separate bedroom, kitchenette and open plan living with a garden view, a serviced apartment at Ilam preserves your independence by providing tailored assistance. The weekly fee includes all electricity and heating, weekly housekeeping, fresh linen each week, morning and afternoon teas and a cooked meal daily. Other care packages and support services are available on request.

Serviced Studio: Generous sized room with small kitchenette and views onto lovely gardens. All with ensuites. The weekly fee includes all electricity and heating, weekly housekeeping, fresh linen weekly, morning and afternoon teas and a cooked meal daily. We have a variety of care packages which we can tailor to suit your specific needs and requirements.

Care room: Ilam has spacious care rooms for those needing rest home or hospital-level care. You'll enjoy a sitting area with a garden view, an ensuite bathroom and a built-in wardrobe. Your room will be refreshed before you move in, so it will feel fresh and new. Furniture is supplied, so just bring your own art, photographs and ornaments.

Memory care rooms: Ilam has a lovely personalised care area for those residents who require the support and security required if they are living with dementia.
Updated: 6 Jul 2021
Languages Spoken
Languages Spoken
Language
Status
Details
Interpreter
Yes
Interpreters engaged as required
Updated: 6 Jul 2021
Religious/Spiritual Affiliations
Religious/Spiritual Affiliations
Religious/Spiritual Affiliations
Status
Details
(Other comments)
Yes
We have weekly interdenominational church services
Updated: 6 Jul 2021
Credentials & Membership
NOTE: The Retirement Villages Act 2003 (The Act) is designed to provide improved protection for people who 'buy' into a retirement village. If you intend to 'purchase' you must get independent legal advice before signing your occupation right agreement as required under The Act. Some Retirement Village type facilities are not required to register under The Act so different legal requirements apply. Please make sure you investigate fully.
In some villages there may be some Retirement Village units that have multiple uses e.g. a Serviced Apartment may also be used as a Residential Care Suite. The same unit may therefore show in several places on Eldernet.
2167