Waverley House
At a glance
Vacancy

Yes

Name

Waverley House

Category

Rest Home

Address

5 Lannie Place
Greenmeadows
Napier 4112

Postal Address

3 Lannie Place
Greenmeadows
Napier 4112

Region

Hawke's Bay

Phone

Email

Web
Personnel
Manager

Esther Van Diest - 0212571698

Owner

Athir Matti

business manager

Athir Matti - 0212134643

assistant manager

Rita Matti - 0212325252
Photos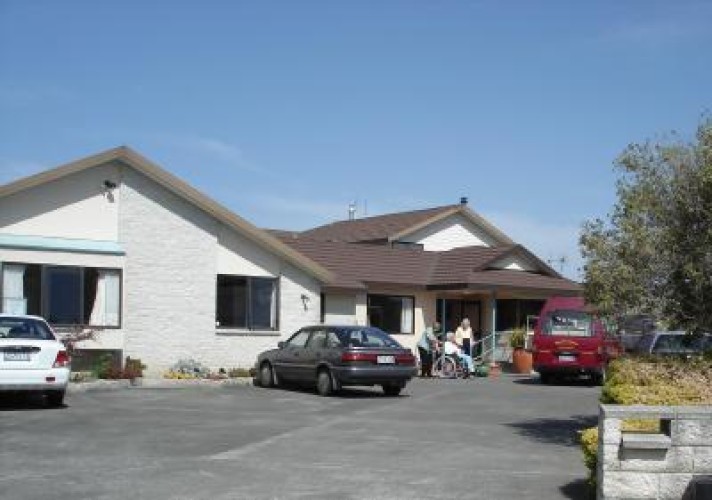 Map
Reviews
Vision Statement
The Waverley House vision is to ensure the service we provide makes a difference to the quality of life of our Consumers and that our Staff are valued for their contribution to the Consumers improved quality of life.
Mission Statement
The Waverley House Care mission drives us to recognizes the value of each consumer and staff member, and the positive contributions they make towards the organization. We respect this commitment and mission through striving daily to achieve excellence and lead by example.
This is demonstrated by:
• Providing quality physical, emotional, and spiritual care for each of our consumers
• Providing a work environment where each staff member is valued and respected and given the opportunity to grow personally and professionally
• Allowing our Consumers to continue with their social contacts outside the facility by taking them to bus outings, picnics and concerts and inviting their loved ones to accompany them.
• Strengthening our relationships with the hospitals and the Allied Health teams and the community for assistance and support when needed
• Recognizing that our Consumers come from different cultural backgrounds and ensuring their needs are met individually.
• The commitment of the Management, Staff, and Community partners to our mission allows us to maintain a quality of presence and tradition of caring.

Values Statement
The values that drive Waverley House are fundamental in achieving our Model of Care and in turn allowing our consumers to live their best possible life.
• Respect – for the elderly and your team
• Compassion – in your actions and thoughts
• Excellence – strive daily to do your best, learn, and improve our consumers lives
• Leading by Example – ensure every action is setting the highest example to our consumers, colleagues, and visitors. Be your best every day.

Philosophy of Care
The Waverley House Aged Care is committed to consistently meeting the Consumers' and their representatives' needs and expectations. We provide a framework which allows us as an organization to enhance the consumers quality of life.
We believe we will achieve success by:
• Continually reflecting on our performance, striving to be our best everyday and leading by example
• Being flexible in order to respond to our Consumers' changing needs
• Providing a respectful, happy, compassionate, and caring environment
• Respecting our Consumers' rights to privacy, dignity, and confidentiality
• Ongoing consultation with Consumers and/or their Representatives to achieve optimum quality of life. Developing partnerships which enhance quality of life.
• Motivating staff to attend training both internal and external to continually equip themselves with adequate knowledge to better serve the Consumers
• Adherence to the documented policy, procedures, processes & best practice principles at all times
• Encouraging Consumers, Relatives, and Staff to express concerns and complaints and work together towards resolutions to their satisfaction
• Providing social independence and freedom of choice
• Respecting the choices of each consumer and the risks that may come with those choices
• Providing a variety of activities appropriate to the residents needs and interests that enhance their quality of life
• Providing our residents with a sense of security and comfort
• Making the relatives and visitors feel welcome each time they come to the facility
• Continuous improvement in all areas of the organization, all the time through a commitment by Management to the successful implementation and maintenance of a Quality Management System. Responsibility of all employees to follow the systems in place and to actively participate in continuous improvement.
Service/Facility Details
Service/Facility Details
Detail
Status
Contract with Te Whatu Ora
Yes
Certification
Yes
ORA Applies
No
Updated: 10 Jun 2013
Bed and Vacancy Details
Bed and Vacancy Details
Detail
Status
Approximate number of beds at this level of care
20
Vacancy
Yes
Impending vacancy
No
Short stay considered
No
Premium Accommodation Charges
Some Rooms from $15.00/day up to $35.00/day as at 11 Oct 2023
MOH Certification and Audit Report
View MOH certification and audit report (opens in a new tab)
Extra admission requirements due to COVID-19
No
Updated: 7 Dec 2023
Personnel
Personnel
Type
Hours Per Week
Status
Details
Registered Nurse
Yes
Physiotherapist
Negotiable
Referral to Bay Home Support for services as required.
Occupational Therapist
Negotiable
Referral to Bay Home Support for services as required.
Social Worker (on site)
Negotiable
Referral to Bay Home Support for services as required.
Diversional Therapist
Yes
Qualified and Registered - New Zealand Society of Diversional Therapists
Activities Co-ordinator
No
.
Hairdresser
Yes
Hairdresser visits once a fortnight.
Podiatrist
Yes
6 weekly visits
Dietitian
Negotiable
Our menu is overseen by a certified dietitian.
Kaumatua
Yes
Able to be contacted as required.
Chaplain/Spiritual Advisor
Yes
Able to be contacted as required. Services are also conducted at our home each week.
Updated: 23 Jul 2010
Respite, Carer Support or other Short Stay
Respite, Carer Support or other Short Stay
Respite, Carer Support or other Short Stay
Status
Details
Respite
Yes
Updated: 9 Feb 2018
Features
Features
Feature
Status
Details
May Bring Own Furniture
Yes
Residents are invited to bring with them any furniture and items that will make the room more comfortable and homely.
Single Rooms
Yes
All rooms are single.
Rooms suitable for a couple
Yes
We have one room that may be suitable for this purpose. Availability will vary.
Ensuite
Yes
Three rooms are ensuited.
Pets In Residence
Yes
we have multiple animals here, we have bella our dog, we have bellan and fred our cats, we have 3 birds and some fish.
Negotiate To Bring Own Pet
Yes
We are happy to talk to you about this and you will understand that each situation will need to be discussed. Small pets are obviously easier to accommodate.
Phone Access In Own Room
Yes
A portable phone is available for residents use.
Wifi
Yes
Lounges/seating areas
Yes
The home has a big lounge and dining room and hall lounge which families often like to use during visiting.
Gay / LGBT IQ Friendly
Yes
Palliative Care Contract
No
However we provide end of life care for our own residents where possible.
Day Programme for day stay clients
Yes
Day care is provided for both private paying and subsidised clients.
Outings
Yes
Frequent outings, often three times weekly are made in our own van. The vehicle is equipped with a wheelchair hoist.
Residents Committee
No
Residents satisfaction surveys are conducted approximately every three months.
Newsletter
Yes
Our newsletter comes out three monthly to keep residents and families in touch with what happens here. It contains information about our activities, outings, upcoming events etc.
Policy for management of challenging behaviour
Yes
Confused Residents
Yes
Specialist assistance is sought and reassessment made as necessary.
Smoking Permitted
Yes
Smoking permitted in outside covered area.
Semi-Secure
Yes
Key pad for front door.
Updated: 6 Jul 2021
Special Features
Special Features
Waverley House is conveniently located near all amenities. The rooms are bright and cheerful. Access is easy. We are a owner operated service.
Updated: 12 Oct 2006
Interests & Activities
Interests & Activities
Organised and planned activity programme.
Updated: 12 Oct 2006
Additional Information
Additional Information
Topic
Details
What's included in your fees and what's not
Please see the manager for details about fees.
Staffing qualifications and details
Our competent caring caregivers go the 'extra mile' when it comes to the care of our residents. They know it is important that residents are happy and feel good about themselves. Part of this includes making sure that residents are well dressed and presented with everyone looking their best. Details such as co-ordinated clothing, hair and skin care, and the wearing of jewellery and accessories are important. Our staff enjoy the residents and at times can be found singing and dancing with them.
Details about meals
We have two cooks on staff who provide us with attractive varied meals. Favourite meals are fish and salad, roast meals, casseroles and corned beef.
Updated: 22 Nov 2006
Languages Spoken
Languages Spoken
Language
Status
Details
Arabic
Yes
Dutch
Yes
English
Yes
Updated: 6 Jul 2021
Religious/Spiritual Affiliations
Religious/Spiritual Affiliations
Religious/Spiritual Affiliations
Status
Details
Inter denominational
Yes
Services conducted fortnightly.
Non denominational
Yes
Roman Catholic
Yes
Services conducted weekly.
Updated: 12 Oct 2006
Distances
Distances
Location
Distance
Details
Public Transport
0.20 Km
Public bus route - Kennedy Road, Tait Drive, Gloucester Street
Shops
0.50 Km
Wide range of shops including supermarket, florists, gift shops, cafes etc
Mall
0.50 Km
Taradale
Parks
0.30 Km
Anderson Park within walking distance
Library
0.50 Km
Taradale Library is located in White Street
Updated: 12 Oct 2006
Credentials & Membership
The Ministry of Health conducts regular audits of Residential Care Facilities. They can be found HERE.