Waihi Lodge Care Centre
At a glance
Vacancy

No

Name

Waihi Lodge Care Centre

Category

Rest Home

Address

16 Shaw Street
Geraldine
Geraldine 7930

Postal Address

Same as above

Region

South Canterbury

Phone

Fax

Email

Web

Facebook
Personnel
Manager

Mike van der Heyden - (03) 693 8131

Owner

Seniorcare Geraldine
Other services
Photos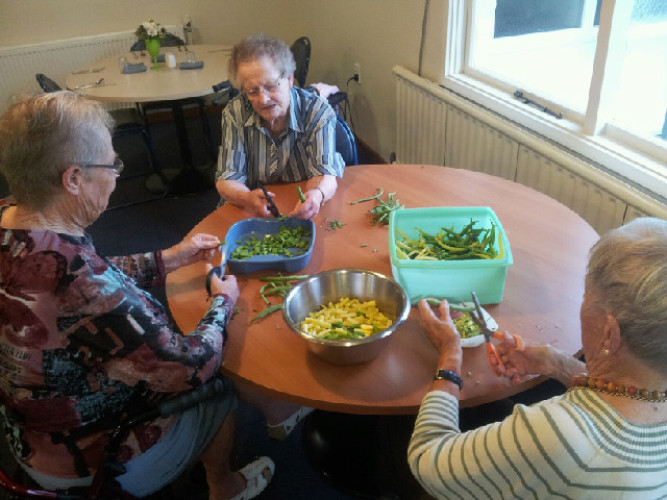 Map
Reviews
Waihi Lodge Care Centre is a community-owned 19-bed aged residential care facility, located in the heart of Geraldine offering Rest Home level care, carer support respite care, and both short and long-term private rest-home level care. Waihi Lodge is known for its homely atmosphere and the excellent care provided by a team of caring and friendly staff.

Staff are trained and supported to provide a high level of quality care so that residents can make the most out of every day.


Our mission is to provide 'Eldercare Excellence at all times' and our team of committed staff takes pride in getting to know each resident and what's important to them- their likes, dislikes and preferences and providing personalized care to each resident.


Our team of Registered Nurses provide assessment and management of health issues, in collaboration with GPs with early intervention to prevent acute hospital admissions and transfer to hospital level care facilities as far as possible. The vast majority of residents spend their last days here at Waihi Lodge-their home.

Waihi Lodge has a strong community spirit and we welcome friends and family at any time. All meals are prepared and cooked on the premises by our team of wonderful cooks- apart from a 'fish n chip' night.


Our resident cat- Cookie is often found lounging on one of the beds and the residents enjoy a range of activities and outings in the community.
Our function centre is modern and can accommodate a large number, so community sing-alongs, afternoon teas and musical events with volunteers and students from the schools and preschools form part of the activities program to keep residents in touch with their friends in the community.

A volunteer program enables those who otherwise may not have visitors or family close-by to see a friendly face or go for a walk to one of the many cafes in the village regularly.

At the beginning of 2018 our residents were excited to move into a newly renovated wing ('very flash' they said) and we can now offer 3 serviced apartments for assisted living.

Service/Facility Details
Service/Facility Details
Detail
Status
Contract with Te Whatu Ora
Yes
Certification
Yes
ORA Applies
No
Updated: 9 Jun 2016
Bed and Vacancy Details
Bed and Vacancy Details
Detail
Status
Approximate number of beds at this level of care
21
Vacancy
No
Room with shared ensuite
Impending vacancy
No
Short stay considered
Yes
Premium Accommodation Charges
Some Rooms from $10.00/day up to $30.00/day as at 10 Jul 2023
MOH Certification and Audit Report
View MOH certification and audit report (opens in a new tab)
Extra admission requirements due to COVID-19
Yes
Updated: 7 Dec 2023
Personnel
Personnel
Type
Hours Per Week
Status
Details
Registered Nurse
40
Yes
2 Registered Nurses work together to provide assessment, care and management of our residents.
Healthcare Assistants/Caregivers
Yes
A team of caregivers work to provide 24-hour care.
Physiotherapist
0.00
Yes
Physiotherapy is provided as required by George & Liz Ball of Four Peaks Health, Geraldine.
Occupational Therapist
Yes
Occupational Therapy is provided as required.
Diversional Therapist
30
Yes
A Diversional Therapist provides activities for both the care centre residents and Club Waihi - day programme according to the requirements of the residents
Activities Co-ordinator
30
Yes
An Activities Coordinator provides an activity program according to the likes/dislikes and requirements of the residents.
Hairdresser
Yes
Our hairdresser- Judy, visit Fortnightly to provide a hairdressing service to all residents.
Podiatrist
Yes
Corey Doudel visits monthly or bi-monthly to provide a podiatry service for residents.
Dietitian
Yes
Dietitian services are provided when necessary. A regualr dietitian review of our menu ensures a balanced and nutritious menu is provided.
Kaumatua
Yes
Available on request
Chaplain/Spiritual Advisor
Yes
Regular Presbyterian and Anglican church services are held at Waihi Lodge. A Catholic chaplain visits regularly and any other chaplains or spiritual advisors are welcome.
Other Personnel
Yes
Volunteers - a couple of volunteers visit, take residents out or joins in programme activities
Updated: 13 Apr 2021
Specialities or Areas of Expertise
Specialities or Areas of Expertise
Specialities or Areas of Expertise
Status
Details
Oxygen Management
Yes
Waihi Lodge has its own Oxygen concentrator & Oxygen saturation equipment
End of Life/Palliative Care
Yes
Registered Nurses & a team of caregivers provide end of life care; the vast majority of residents spend their last days here at Waihi Lodge, their home.
Wound Care
Yes
Registered Nurses on-site
Diabetic Care
Yes
Registered Nurses on-site. A diabetes specialist nurse is available to assist with challenging cases.
Continence Advice
Yes
Registered Nurses on-site
Stomal Therapy
Yes
Stomal care can be provided by our Registered Nurses on-site in collaboration with the Stomal Therapist nurse from SCDHB.
Infection Control
Yes
Registered Nurses on-site
Psychiatric Care
No
Registered Nurses work collaboratively with the mental health team based in Timaru
Clinical Management
Yes
2 Registered Nurses work in a team with the Facility Manager (who is an RN) who provides the clinical management of the residents in the facility.
Updated: 9 Jun 2016
Respite, Carer Support or other Short Stay
Respite, Carer Support or other Short Stay
Respite, Carer Support or other Short Stay
Status
Details
Respite
Yes
Private paying respite care can be accommodated. We have a dedicated respite room that can be booked in advance- after discharge from hospital, or for respite for relatives. Please give us a call.
Carer Support
Yes
Carer support with 'top-up' is available in a dedicated respite room which can be booked in advance. Inquiries welcome- we can sometimes accommodate you at short notice. We can accommodate young persons with disability, dependent on care needs.
Private Paying
Yes
Waihi Lodge Care Center is pleased to provide a private paying service for our community.
Booking can be made in advance
Yes
We have a dedicated respite room which can be booked in advance so that carers can book trips and holidays knowing that their loved one will be in good hands.
Updated: 13 Apr 2021
Features
Features
Feature
Status
Details
May Bring Own Furniture
Yes
We encourage new residents to bring their own chair, sentimental pieces of furniture, photos and ornaments- things that are important to them.
Single Rooms
Yes
Many with ensuite
Rooms suitable for a couple
Yes
2 double rooms which would suit a couple
Ensuite
Yes
Alcohol Permitted
Yes
Waihi Lodge is the residents' home. A wee nip or a beer/wine is enjoyed by many. If alcohol is a problem it will be limited after discussion with the family
Pets In Residence
Yes
Cookie the cat. Other animals are welcome to visit us.
Negotiate To Bring Own Pet
Yes
Animals are an important part of the life of Waihi Lodge Care Centre
Phone Access In Own Room
Yes
Some rooms have phone access.
Wifi
Yes
Free wi-fi is available thoughout the facility.
Resident can adjust heating in own room
Yes
Cater for under 65 yrs with Disability
Yes
Lounges/seating areas
Yes
Large lounge, small private lounge areas, sunroom, sheltered sundeck and outdoor seating.
Provide End of Life/Palliative Care
Yes
Most of the Residents of Waihi Lodge end their days here and the team of Registered Nurses work closely with the resident's GP to ensure that their needs are met at the end of their life.
Day Programme for day stay clients
Yes
Waihi Lodge Care Centre welcomes Cottage residents to join in activities and for lunch. A private daycare service is available by arrangement.
Outings
Yes
We have access to the Geraldine Community Bus and go on outings regularly
Whānau Room
Yes
Residents Committee
Yes
Regular meetings are held with the advocate. Residents advocate available to speak with if any concerns.
Newsletter
Yes
Monthly.
Policy for management of challenging behaviour
Yes
Staff are trained to manage challenging situations upholding the dignity and respect of the resident.
Confused Residents
Yes
Many of our rest-home level residents have been diagnosed with dementia and can be confused at times. Staff are trained to manage challenging situations upholding the dignity and respect of the resident.
Rural Setting
Yes
Located in the heart of the village- some residents walk into town.
Smokers Room
No
Non-smoking facility. A 'Quit Smoking' program is supported
Smoking Permitted
No
Non-smoking facility. A 'Quit Smoking' program is supported
Updated: 8 Dec 2016
Special Features
Special Features
Seniorcare Geraldine is an integral part of the Geraldine community, providing quality rest home care at Waihi Lodge Care Centre for over 50 years.

The Function Centre is available for resident entertainment and private functions. This room can accomodate up to 100 people. e.g. Birthdays and celebrations and is regularly used to bring residents and community members together.


The McKechnie wing was upgraded in 2004 and enables Waihi Lodge Care Centre to offer private large bedrooms with ensuites and a high standard of care and in a rural environment second to none.

Waihi Lodge completed its Certification in April 2015 with three years.Being as it is, a community asset, Waihi Lodge Care Centre is not required to provide profits and dividends to it's proprietors. It is therefore more directly focused on the well-being of the residents. Happy hour every week with entertainment of choice. No excuses needed for a party.

Waihi Lodge is situated under the hill in a bush clad setting. Geraldine is a caring community minded town. We welcome contact at any time

Also available from the care centre kitchen is a meal service to the older person in the community who have a need for a meal to be delivered hot on a plate to their door.

This is available within the Geraldine Township. Seven days a week.
Updated: 9 Jun 2016
Interests & Activities
Interests & Activities
Residents have input into planning of activities and entertainment.

Age Concern delegate and contact with Alzheimers Society available. Talking books from Blind Foundation. Parkinson's Society support person is available. Contact with Probus, Senior Citizens and RSA if required. Cards (euchre, last card etc). Art demonstrations. Church services with communion and hymn singing. Crafts -e.g. making gift cards. Dancing and art demonstrations. Quizzes, Weekly entertainment and exercises to music with ball games and walking. Outdoor games. Gardens with walks in rose garden. Happy hour weekly. Variety of indoor games. Own library and public visits weekly. Cooking, Meals options cater for all tastes. Music includes CD's and tapes, piano and keyboard. Newspaper reading. Videos. Outings, Shopping, Canine friends,


Updated: 9 Jun 2016
Additional Information
Additional Information
Topic
Details
What's included in your fees and what's not
Please contact management Special holiday rates may apply
Staffing qualifications and details
Person-centred care by Registered Nurses,and experienced mature caregiving staff. GP of choice.
Details about meals
Home cooked meals with regular resident feedback and input into menu planning.A meals on wheels service is provided to the community seven days a week. Hot meals, delivered to your door
Updated: 9 Jun 2016
Languages Spoken
Languages Spoken
Language
Status
Details
English
Yes
Updated: 20 Jun 2013
Religious/Spiritual Affiliations
Religious/Spiritual Affiliations
Religious/Spiritual Affiliations
Status
Details
Anglican
Yes
Baptist
Yes
Inter denominational
Yes
Methodist
Yes
Presbyterian
Yes
Roman Catholic
Yes
Salvation Army
Yes
Seventh Day Adventist
Yes
Updated: 20 Jun 2013
Distances
Distances
Location
Distance
Details
Public Transport
0.00 Km
We have the use of the Geraldine Community Bus and a private transport service called 'Here4U' which provides excellent car transport and assistance.
Shops
1.00 Km
Close to town centre
Mall
0.00 Km
Parks
1.00 Km
Attractive garden and local walks
Library
1.00 Km
Access to the new Geraldine library complex
Updated: 9 Jun 2016
Credentials & Membership
The Ministry of Health conducts regular audits of Residential Care Facilities. They can be found HERE.