Rest Home
At a glance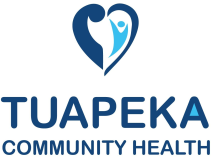 Vacancy

No

Name

Tuapeka Community Health

Category

Rest Home

Address

43 Whitehaven Street
Lawrence
Lawrence 9532

Postal Address

Same as above

Region

Southern (Otago)

Phone

Email

Facebook
Personnel
Manager

Allana Wallis - (03) 4859050

Owner

Tuapeka Community Health Co Ltd - (03) 4859050

Our mission statement is to provide Health Services for the Tuapeka/Lawrence community and this includes our 5 bedroomed rest home. This is situated within a beautiful garden setting that was a garden makeover by Maggie Barry and her team in 1999. We have a commitment to ensure that time spent in our rest home is always with a feeling of family love and attention from our highly trained staff and in a relaxed atmosphere. We invite you to view our information/details and arrange a visit with our Manager. Lawrence township is a new revived township with cafes and gift shops for family to visit.
Service/Facility Details
Service/Facility Details
Detail
Status
Contract with DHB
Yes
Certification
Yes
ORA Applies
No
Updated: 8 Apr 2013
Bed and Vacancy Details
Bed and Vacancy Details
Detail
Status
Approximate number of beds at this level of care
5
Vacancy
No
Impending vacancy
No
Premium Room Charges
No
MOH Certification and Audit Report
View MOH certification and audit report (opens in a new tab)
Extra admission requirements due to COVID-19
Yes
Updated: 12 Aug 2022
Personnel
Personnel
Type
Hours Per Week
Status
Details
Registered Nurse
Yes
A registered nurse is available 24/7.
Physiotherapist
Yes
On-site 2 days per week.
Occupational Therapist
Negotiable
We have a contract with a Balclutha based Occupational Therapist to service needs of our district.
Social Worker (on site)
Negotiable
Social Worker can be accessed from Balclutha should you wish to discuss any matters.
Activities Co-ordinator
Yes
On-site Monday Thursday Friday 2 hours minimum per day. Individual and group activities. Members of community are encouraged to join with us. Activities managed by a qualified Diversional Therapist
Hairdresser
Yes
Six weekly visits, including perms and all other hairdressing services.
Podiatrist
Yes
Six weekly visits from Knox podiatry where resident needs and patients from the community are attended too.
Dietitian
Negotiable
Dietitian is available to discuss any matters or concerns.
Kaumatua
Negotiable
Local Maori advisor.
Chaplain/Spiritual Advisor
Yes
We have easy access to local ministers, calling weekly and when required.
Other Personnel
Yes
On site General Practitioner, Practice Nurse, District Nurse, Manager.
Updated: 4 Jan 2018
Specialities or Areas of Expertise
Specialities or Areas of Expertise
Specialities or Areas of Expertise
Status
Details
Oxygen Management
Yes
Close relationship with Southern District Health Board.
End of Life/Palliative Care
Yes
Ongoing relationship with Hospice which may allow us to manage your palliative care requirements in our peaceful surroundings. .
Continence Advice
Yes
District Nurse will contact specialist at Southern District Health Board when required.
Surgical Followup
Yes
GP Inpatient Bed (low level hospital care) available for convalesencing.
Community Health
Yes
Medical Centre attached to rest home building and a range of services operate from the premises, e.g. District Nursing, meals on wheels, personal cares, home help.
Updated: 2 Aug 2010
Respite, Carer Support or other Short Stay
Respite, Carer Support or other Short Stay
Respite, Carer Support or other Short Stay
Status
Details
Respite
Yes
Carer Support
Yes
Subsidised
Yes
Booking can be made in advance
Yes
Updated: 20 Mar 2013
Features
Features
Feature
Status
Details
May Bring Own Furniture
Yes
We encourage residents to bring their own furniture to help them create their own space.
Single Rooms
Yes
Five single rest home rooms.
Ensuite
No
No, however as in a domestic setting, our five residents have easy access to the two toilets opposite their rooms.
Alcohol Permitted
Yes
Care and consideration must be given to other residents and staff.
Phone Access In Own Room
Yes
At resident's own cost. We have a portable phone that can be used in privacy of resident's own room or our sitting room.
Resident can adjust heating in own room
Yes
Cater for under 65 yrs with Disability
Yes
Lounges/seating areas
Yes
We have a large domestic size communal lounge with SkyTV, sunny with french doors opening out into a conservatory with wonderful views of our beautiful garden and surrounding hills and farmland.
Primary Health Funded Short Term Care
No
However, due to the flexible funding we receive, we are able to provide two GP Inpatient Beds for short term care.
Day Programme for day stay clients
Yes
Outings
Yes
Outings are planned when possible with picnics and visits to families in surrounding towns. We have a community van with wheelchair facility.
Whanau Room
Yes
We are able to provide a one bedroomed flat attached to the rest home which allows you to be handy to your loved one. Full cooking facilities available, laundry, separate bathroom, separate bedroom. No charge for short term use.
Policy for management of challenging behaviour
Yes
Confused Residents
Yes
We will do our utmost to provide suitable care for a confused resident, referring in need to our General Practitioner. Registered Nurse visits residents daily and along with caregivers is able to observe closely any change in health.
Rural Setting
Yes
Definitely, you can not get better than this tranquil, peaceful setting.
Smoking Permitted
Yes
Outside in a designated area.
Updated: 14 Jul 2011
Special Features
Special Features
Our residents start off the day with breakfast in bed and get up basically when they feel like it. They are not rushed or forced to be out of bed at a certain time.

Residents can now sit out in our newly build conservatory,no matter what the weather is like.

We provide a family atmosphere in our renovated cottage hospital that welcomes families to join us for a chat and a cup of tea.
Updated: 6 Dec 2010
Interests & Activities
Interests & Activities
Activity programme, BBQ, Advocate (can be accessed on request), , Big print books, Board games, Bowls, Breakfast in bed, Cards, Church, Classical Music, Craft, , Entertainment, Exercises, Garden, Games, Holidays, Housie, Jigsaw, Movies, Music, Newspaper reading, Organ, Outings, Parties, Quizzes, Reading, Senior Citizens, Sky TV, Womens Institute
Updated: 4 Mar 2010
Additional Information
Additional Information
Topic
Details
Details about meals
We employ a cook so we have lovely home cooked meals and baking
Updated: 4 Mar 2010
Languages Spoken
Languages Spoken
Language
Status
Details
Afrikaans
Yes
GP
Dutch
Yes
GP
English
Yes
German
Yes
GP - slightly
Interpreter
Yes
If you require an interpreter, please advise us of your needs.
Updated: 2 Dec 2013
Religious/Spiritual Affiliations
Religious/Spiritual Affiliations
Religious/Spiritual Affiliations
Status
Details
Anglican
Yes
Inter denominational
Yes
Methodist
Yes
Non denominational
Yes
Presbyterian
Yes
Roman Catholic
Yes
(Other comments)
Yes
Elim Church
Updated: 4 Mar 2010
Distances
Distances
Location
Distance
Details
Shops
1.00 Km
Several coffee shops and craft/gift shops available.
Library
1.00 Km
We are well serviced with a library and information Centre - mobile library visits frequently.
Updated: 4 Mar 2010
Credentials & Membership
The Ministry of Health conducts regular audits of Residential Care Facilities. They can be found HERE.
990