Rest Home
St. Clair Park Residential Centre
At a glance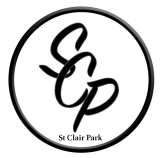 Vacancy

Yes

Name

St. Clair Park Residential Centre

Category

Rest Home

Address

287 Middleton RoadCorstorphine
Dunedin
Dunedin 9012

Postal Address

287 Middleton Road
Corstorphine
Dunedin 9012

Region

Southern (Otago)

Phone

Fax

Email
Personnel
Manager

Princy Zacharias - 03 4877717

Owner

Ross Alexander
Other services

St Clair Park is an adult care home that works along side all adult with diverse support needs.
Our aim is to assist the people who live here to maintain their independence, be involved in making decisions affecting their lives and to provide opportunities for community participation.
We encourage everyone who lives here and their family/whanau to be involved in the planning and provision of support, while ensuring we provide a homely environment.
We operate from a recovery perspective that focuses on peoples strengths to enable them set goals that are meaningful, rewarding and achievable.
Each person has an appointed Key Worker who helps them to navigate their journey into full-time care and ensures they live the life they choose to live.
Service/Facility Details
Service/Facility Details
Detail
Status
Contract with DHB
Yes
Certification
Yes
ORA Applies
No
Updated: 5 Apr 2012
Bed and Vacancy Details
Bed and Vacancy Details
Detail
Status
Approximate number of beds at this level of care
13
Vacancy
Yes
Impending vacancy
No
Premium Room Charges
No
MOH Certification and Audit Report
View MOH certification and audit report (opens in a new tab)
Extra admission requirements due to COVID-19
Yes
Updated: 16 Aug 2022
Personnel
Personnel
Type
Hours Per Week
Status
Details
Registered Nurse
Yes
Registered Nurses are employed to cover 7 days a week.
Physiotherapist
0.00
Yes
Can be accessed through the local DHB.
Social Worker (on site)
0.00
Yes
All residents on admission have a Needs Assessor who is available to them at their request to address concerns they may have about their current and future care.
Diversional Therapist
No
A diversional therapist is employed to oversee the activity program.
Activities Co-ordinator
Yes
Onsite daily; Monday to Friday
Hairdresser
Yes
A hairdressing service is available onsite or residents can also visit the hairdresser of their choice.
Podiatrist
Negotiable
Can visits the facility as required and residents are also taken to the podiatrist or specialit services.
Dietitian
Negotiable
Can be accessed through the local DHB or through the food service who supply meals.
Accredited Visitors
Negotiable
Are available if residents wish.
Kaumatua
Negotiable
To meet resident's need.
Chaplain/Spiritual Advisor
Negotiable
At residents request. Wekly interdemoninational service weekly.
Other Personnel
Negotiable
Updated: 17 May 2011
Specialities or Areas of Expertise
Specialities or Areas of Expertise
Specialities or Areas of Expertise
Status
Details
Wound Care
Yes
Available through local DHB
Diabetic Care
Yes
Available through local DHB
Continence Advice
Yes
Available through local DHB
Stroke Rehabilitation
Yes
Available through local DHB
Infection Control
Yes
Available through local DHB
Psychiatric Care
Yes
Available through local DHB
Updated: 16 Apr 2007
Respite, Carer Support or other Short Stay
Respite, Carer Support or other Short Stay
Respite, Carer Support or other Short Stay
Status
Details
Respite
Yes
We provide Respite Care services. Please contact us for more information.
Carer Support
Yes
Carer Support is available. Please contact us for more information.
Updated: 10 Jan 2013
Features
Features
Feature
Status
Details
May Bring Own Furniture
Yes
Single Rooms
Yes
Alcohol Permitted
No
Happy Hour provided weekly and for special occassions by facility
Pets In Residence
Yes
Negotiate To Bring Own Pet
Yes
Phone Access In Own Room
No
Can be installed at residents own cost.
Resident can adjust heating in own room
Yes
Cater for under 65 yrs with Disability
Yes
Lounges/seating areas
Yes
Day Programme for day stay clients
No
.
Outings
Yes
Whanau Room
Yes
Being completed
Maori Kaupapa
No
Under review
Residents Committee
No
Monthly resident meetings.
Family Committee
No
Families are invited to be involved in all care palnning and delivery.
Newsletter
Yes
Policy for management of challenging behaviour
Yes
Confused Residents
Yes
Mildly
Rural Setting
Yes
Smokers Room
No
Outside covered areas
Smoking Permitted
Yes
Outside
Updated: 17 May 2011
Special Features
Special Features
Three individual units providing care for people with intellectual disabilities, psychiatric disabilities and general frail elderly.
All units have their own couryards, and the home has a rural outlook.
Community involvement in art, work and leisure activities are encouraged. Staff provide both group and individual activities.There is a daily activity programme.
The facility provides transport for residents for activities and interests, doctors appointments, hairdresser etc and for visiting families.
Meals provided by a specialised food service with winter and summer menu and personal requests and dietary needs are catered for.
Residents who are able are encouraged to do baking with staff.

Updated: 17 May 2011
Interests & Activities
Interests & Activities
Visitors from Age Concern and other organisations can be arrnaged at resident's request.
Concerts at Senior Citizens etc, transport provided to community groups/clubs/church/shopping and library.
Art,card games, regular craft such as making birthday and xmas cards etc, entertainment (visiting musicians, singers, BBQ), exercises (walks and sit dancing, indoor bowls).
Daily newspaper reading.
Sky TV can be installed at resident cost.
Updated: 17 May 2011
Additional Information
Additional Information
Topic
Details
What's included in your fees and what's not
see management for details
Staffing qualifications and details
24 hour care plus qualified nursing staff. House doctor providing regular and on call visits.
Details about meals
Meals are provided by a local food service who specialise in providing this service to residential facilites. Residents have input into menus.Alternatives can be provided for any meal, particularly to meet special dietary needs.
Updated: 17 May 2011
Languages Spoken
Languages Spoken
Language
Status
Details
English
Yes
Interpreter
Yes
available if required for other languages.
Russian
Yes
Updated: 8 Jun 2010
Distances
Distances
Location
Distance
Details
Public Transport
0.01 Km
Bus stop over road.
Shops
0.25 Km
Mall
5.00 Km
Parks
0.25 Km
Updated: 16 Apr 2007
The Ministry of Health conducts regular audits of Residential Care Facilities. They can be found HERE.
1036