Promisia Ranfurly Manor
At a glance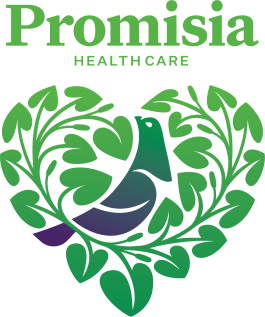 Vacancy

Yes

Care Apartment Vacancy

Yes

Name

Promisia Ranfurly Manor

Category

Rest Home

Address

6 Monmouth Street
Feilding
Feilding 4702

Region

MidCentral

Phone

Fax

Email

Web

Facebook
Personnel
Manager

Darren McKean Facility Manager - 021 1905 953

Owner

Promisia Healthcare Limited

General Manager

Virginia Dyall-Kalidas - 06 3235050
Other services
Promisia is proud to provide the care people need as they age we offer a full range of care - Resthome, Hospital, Respite, YPD, Dementia, Palliative, Adult Day Care, and Independent living.

Welcome to Promisia Ranfurly Manor Resthome, where we offer exceptional care and comfort to seniors. Our facility is a purpose-built retirement village and aged residential care facility that opened in 2013. Our experienced staff is dedicated to providing personalized care to each resident, ensuring that they receive the attention and support they need.

We have 74 resthome or hospital-level care rooms available. We also offer Care Apartments that you are able to purchase under an Occupational Right Agreement (ORA) in these care apartments you are able to have resthome or hospital level care. Our Resthome care caters to people who are largely independent. Resthome residents may require some support with personal care and general day-to-day activities. Residents tend to be active, engaged, and able, and enjoy taking part in community life.

Our facility is equipped with state-of-the-art amenities, including spacious living quarters, delicious and nutritious meals, and a variety of engaging activities. Whether your loved one requires full-time care or just occasional assistance, we have the resources and expertise to provide the highest level of care.

Ranfurly Manor also offers a full range of care including elder care, senior living, assisted living, nursing home, retirement communities, long-term care, respite care, memory care, and skilled nursing. We have built our reputation on providing exceptional care in all of these areas, so you can trust that your loved one is in good hands with us.

We understand that choosing a resthome can be a difficult decision, which is why we strive to make the process as easy as possible. Our staff is available around the clock to answer any questions you may have and to provide a tour of our facilities. We would be delighted to have the opportunity to talk with you about our care options. Please phone Darren McKean, our Facility Manager on 06 3235050, or email fm.ranfurly@promisia.co.nz
Service/Facility Details
Service/Facility Details
Detail
Status
Contract with Te Whatu Ora
Yes
Certification
Yes
ORA Applies
No
Updated: 18 Oct 2012
Bed and Vacancy Details
Bed and Vacancy Details
Detail
Status
Approximate number of beds at this level of care
32
Vacancy
Yes
We currently have Rest Home care level vacancies in our Hospital Unit. Your inquiries are most welcome and we would be happy to show you around at any time. We may add you to our waiting list, or alternatively if you prefer, we could refer you to the Facility Manager at our Rest Home level care facility in Nelson Street, Feilding (Nelson Residential Care Centre). If you are interested in purchasing an internal Residential Care Apartment for Rest Home level care please phone Darren McKean for more information.
Impending vacancy
No
Short stay considered
Yes
Premium Accommodation Charges
No
MOH Certification and Audit Report
View MOH certification and audit report (opens in a new tab)
Extra admission requirements due to COVID-19
No
Updated: 7 Dec 2023
Care Apartment Bed and Vacancy Details
Care Apartment Bed and Vacancy Details
Detail
Status
Approximate number of beds at this level of care
67
Care Apartment Vacancy
Yes
We currently have vacancies in our Apartments. Your inquiries are most welcome and we would be happy to show you around at any time. Please phone Darren McKean for information.
Care Apartment Impending vacancy
No - See Vacancy details
MOH Certification and Audit Report
View MOH certification and audit report (opens in a new tab)
Updated: 7 Dec 2023
Personnel
Personnel
Type
Hours Per Week
Status
Details
Registered Nurse
Yes
Registered Nurse on duty at all times
Enrolled Nurse
Yes
Experienced EN's make up our Qualified Nursing Team and work with the RN's
Healthcare Assistants/Caregivers
Yes
We have a large team of Care Givers who support the Qualified Nursing team and ensure the high standard of care we are known for. All care givers are either fully qualified or working towards their National Certificate.
Physiotherapist
Negotiable
As required. Unlimited access to the home. Regular monthly visits and staff training.
Occupational Therapist
Negotiable
As required. Unlimited access to the home.
Social Worker (on site)
Negotiable
As required. Unlimited access to the home.
Diversional Therapist
Yes
Monday to Friday - energetic, caring and enthusiastic are words that have been used to describe our DT - Paula. She ensures a wide variety of entertainment and crafts are on offer at RRCC. This is varied to suit the changing needs of the residents.
Activities Co-ordinator
Yes
This role is carried out by our Diversional Therapists
Hairdresser
Yes
We have two regular hairdressers working from RRCC in our brand new salon. If a resident's hairdresser wants to continue to do their hair, here then that is fine too.
Podiatrist
Yes
Regular visits, bookings essential.
Dietitian
Yes
Assists with menu planning, staff education and reviewing residents as required.
Kaumatua
No
Not a Facility specific Kaumatua, but unlimited access should this be a need for any residents and we would love to have contact with anyone who would like to work with us in this role.
Chaplain/Spiritual Advisor
Yes
As required, open access to resident. All rooms blessed prior to new admissions. David van Oeveren the local Anglican Priest gives his services freely to any staff or residents who require religious support.
Other Personnel
Negotiable
Regular visits from the Hearing Association, the Foundation for the Blind. The RSA are also regulars. The District Nurses sometimes have residents that they attend and the experts from MidCentral Health provide staff edcuation on an as required basis.
Updated: 31 Dec 2013
Specialities or Areas of Expertise
Specialities or Areas of Expertise
Specialities or Areas of Expertise
Status
Details
Oxygen Management
Yes
Oxygen on site and available to any one who has that as part of their treatment plan.
Gastronomy/Nasogastric Management
Yes
We manage resident's with PEG feeding regularly. We do not manage naso gastric feeding tubes due to safety reasons.
Palliative Care (Contracted)
Yes
We work closely with Aroanui Hospice to provide supportive Palliative care as required.
End of Life/Palliative Care
Yes
All staff trained in the LCP (Liverpool Care of the Dying Pathway). Sub cut syringe pump on site so no delays if this is required for resident comfort.
IV Antibiotic Capability
Yes
Can refer and access as required. We work with the HITH team if residents require IV therapy.
Dialysis
Yes
Can refer and access as required.
Wound Care
Yes
Qualified RN's working every shift. We manage a number of wounds and when we need specialist help we refer and access as required.
Diabetic Care
Yes
Qualified RN's working every shift. We are well educated and updated to manage diabetic care and when we need specialist help we refer and access as required.
Continence Advice
Yes
Qualified RN's working every shift. We are well educated and updated to manage all areas of continence. When we need specialist help we refer and access as required.
Stomal Therapy
Yes
Qualified RN's working every shift. We are well educated and updated to manage stoma care and when we need specialist help we refer and access as required.
Stroke Rehabilitation
Yes
Qualified RN's working every shift. We are well educated and updated to manage stroke care and when we need specialist help we refer and access as required.
Tracheotomy Care
Yes
Can refer and access as required.
Infection Control
Yes
Qualified RN's working every shift. We are well educated and updated in infection control matters and when we need specialist help we refer and access as required.
Surgical Followup
Yes
Outpatient follow up can be easily arranged.
Psychiatric Care
Yes
Can refer and access as required.
Clinical Management
Yes
Full time RN Facility Manager with strong Clinical and Health Management background and a commitment to care and caring. Also have a full time Clinical Nurse Leader (CNL) who has many years of experience in Aged Care both nursing and management.
Other Specialties
Yes
We have access and referral capacity to all Nursing Specialists at MidCentral Health
Updated: 31 Dec 2013
Respite, Carer Support or other Short Stay
Respite, Carer Support or other Short Stay
Respite, Carer Support or other Short Stay
Status
Details
Respite
Yes
We have respite care available depending on bed vacancy. We have a respite calender that we use to try and keep one bed always available.
Carer Support
Yes
Subsidised
Yes
We have a contract with the MoH to provide respite and daycare.
Private Paying
Yes
This is negotiated with individuals as required.
Booking can be made in advance
Yes
Essential to book - although can sometimes accommodate emergency booking based on bed availability.
Updated: 31 Dec 2013
Features
Features
Feature
Status
Details
May Bring Own Furniture
Yes
Yes, feel free to furnish your room with your belongings. We do have built in furniture so there may not be a lot of room
Single Rooms
Yes
All rooms are single rooms.
Shared Rooms
No
We have no shared rooms.
Rooms suitable for a couple
Yes
Yes we have four internal 2 bedroom apartments for purchase that are ideal for couples. These are not serviced apartments but for people assessed as needing 24 hour care.
Ensuite
Yes
All our rooms have a toilet and basin. The internal apartments have their own shower as well.
Alcohol Permitted
Yes
Happy hours provided.
Negotiate To Bring Own Pet
Yes
Pets visit our home regularly.
Phone Access In Own Room
Yes
Portable phone available. In the New Year our phone system will complete installation and residents can have their own Direct Dial line in their room - this will incur a small monthly charge.
Resident can adjust heating in own room
No
The building is central heated and controlled at a central point. The heating can be regulated in the summer and there is a fresh air transfer system in place.
Cater for under 65 yrs with Disability
Yes
Yes we have a MOH contract to provide this.
Lounges/seating areas
Yes
Large comfortable lounges and outside areas available in pleasant surroundings, there are many courtyards to enjoy.
Primary Health Funded Short Term Care
Yes
Provide End of Life/Palliative Care
Yes
Palliative Care Contract
Yes
Day Programme for day stay clients
Yes
We provide day care and negotiate hours to suit the person.
Outings
Yes
Arranged depending on residents wishes.
Whānau Room
Yes
Family room provided - not with sleeping facilities.
Māori Kaupapa
Yes
Newsletter
No
We are planning on using our web page and Facebook page much more to keep families up to date.
Policy for management of challenging behaviour
Yes
Confused Residents
Yes
We look after many confused residents are we ensure they are respected and safe at all times.
Rural Setting
No
We are located centrally and close to town, but no rural outlook here.
Smokers Room
No
No - there is a place for our current residents to smoke but we are working towards being smokefree by 2025.
Smoking Permitted
No
Ranfurly has a smoke free policy in place.
Updated: 31 Dec 2013
Special Features
Special Features
We provide a friendly caring rest home and hospital where we believe it is a priviledge to care for you. We have open visiting and we encourage visitors when ever it works best for you. We have brand new Howard Wright Electric Beds throughout the entire complex and they are luxury!
Our cook is a delight and ensures the smells of home cooking greet you and treat you.
We have an excellent working relationship with all the local GP's and they work with us to ensure all residents are reviewed and treated promptly when requested. McCrae's Pharmacy provide us with an excellent pharmacy service and go the extra mile to ensure we never run short of medications.
If you should happen to need our services you wont be disappointed.
Updated: 31 Dec 2013
Interests & Activities
Interests & Activities
Age Concern visits as wishes, RSA, Senior Citizens, monthly attendance at Stroke Group, art, and craft available, church/religious services (regular visits encouraged, twice monthly or more frequently), email/internet via our Administration Manager, regular outside visitors/entertainment, events celebrated, 'sit and be fit' exercises (Hillary Commission), two garden areas to sit in and enjoy the fresh air and smell the roses, regular happy hours, indoor games, DT's arrange a variety of games (golf, bowls), library (talking books and hardback books to indulge in), massage/alternative therapy accessed as required, meal options (allergies, special diets catered for), video recorder & DVD available in the main lounge and played as requested. Music - tasteful and as you the resident requests, Dominion and Evening Standard delivered daily, quizzes regularly (challenging and stimulating), regular varied outings, visits to live theatre when shows are on, outings to lunch, visits to other rest homes for morning tea, active participation, and music therapy. If you do not wish to participate in the activities offered you will never be made to.
Updated: 22 Mar 2023
Additional Information
Additional Information
Topic
Details
What's included in your fees and what's not
Hairdresser, personal spending, optician, dentist, podiatrist, private specialists.
Staffing qualifications and details
24 hour Registered Nurses 7 days per week, plus experienced Care Assistants . All care staffed trained to NZ resus council standard annually.
Details about meals
Special diets likes and dislikes catered for. We manage PEG feeding also.
Updated: 31 Dec 2013
Languages Spoken
Languages Spoken
Language
Status
Details
English
Yes
Interpreter
Yes
Available as required.
Updated: 31 Dec 2013
Religious/Spiritual Affiliations
Religious/Spiritual Affiliations
Religious/Spiritual Affiliations
Status
Details
(Other comments)
Yes
We encourage all residents to continue to live as they would in their own home.
Updated: 31 Dec 2013
Credentials & Membership
Credentials & Membership
Credentials & Membership RC
Status
Details
National Certificate in Diversional Therapy
Yes
Updated: 31 Dec 2013
The Ministry of Health conducts regular audits of Residential Care Facilities. They can be found HERE.