Rest Home Care
Paramount Healthcare Ltd.
At a glance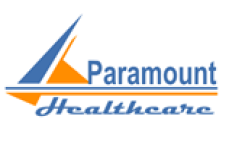 Vacancy

Yes

Name

Paramount Healthcare Ltd.

Category

Rest Home Care

Address

53 Ronaldsay Street
Palmerston
Otago 9430

Postal Address

Same as above

DHB

Southern (Otago)

Phone

Mobile

Email

Web

Facebook
Personnel
Manager

Phoebe Teves - (03) 465 1596

Owner

Paramount Healthcare Ltd. - 0204891011

Formerly known as Kimberley Rest Home, we have been caring for the Elderly since 1986 in friendly and homely surroundings. Set off the road in a rural outlook, Paramount Healthcare is a lovely Oamaru stone building with a large flower garden.

It is located in the small town of Palmerston, about 40 minutes' drive from Dunedin.

It has been a sought after place for residents wanting to move to a quiet, beautiful and country side home-like environment.

We have Single rooms some with en-suites, couples room with en-suite along with 2 lounge areas, 2 large dining areas, a sunny veranda, sun lounge with beautiful scenic views, complimented by beautiful garden.

We are staffed 24 hours a day, Seven days a week. Our multi-disciplinary staff are committed to providing quality care to all residents. We also have staff on On-call to attend after hours emergencies.

Paramount Healthcare has a Facility Manager, Registered Nurses, experienced Caregivers, Cooks, an Activity Coordinator and other staff who are dedicated to ensure quality care for residents. All of them continuously support the residents and make them feel like at home while staying at Paramount Healthcare.

At Paramount Healthcare our philosophy is to meet the needs of the elderly who require care, comfort and companionship.

If you are looking for a quality care for your loved ones, we are here to help you. We provide Rest Home Care, Respite Care, Carer Support and Day Care services.

Also Paramount is well respected part to Palmerston and has been proudly supporting people in the region, by providing care for the elderly and employment to staff from local and nearby villages.

Please scroll down for further details about Paramount Healthcare.
Service/Facility Details
Service/Facility Details
Detail
Status
Contract with DHB
Yes
Certification
Yes
ORA Applies
No
Updated: 3 Jul 2016
Bed and Vacancy Details
Bed and Vacancy Details
Detail
Status
Approximate number of beds at this level of care
25
Vacancy
Yes
Impending vacancy
No
Premium Room Charges
Some Rooms from $10.00/day up to $20.00/day as at 06 Jan 2021
MOH Certification and Audit Report
View MOH certification and audit report (opens in a new tab)
Updated: 3 Dec 2021
Personnel
Personnel
Type
Hours Per Week
Status
Details
Registered Nurse
Yes
We have 2 Full Time Registered Nurses supported by the Facility Manager who is also a Registered Nurse, both available for on-call duties.
Nurse Practitioner
Yes
We have Nurse Practitioner support from our local clinic
Healthcare Assistants/Caregivers
Yes
Full time/Part time Healthcare Assistants/Caregivers available 24hrs a day, Seven days a week with appropriate level of certification.
Physiotherapist
Negotiable
Diversional Therapist
Negotiable
Activities Co-ordinator
Yes
Our activities programme is regularly updated and caters to a variety of interests and needs. Our programme incorporates day trips, one-to-one sessions and group sessions.
Hairdresser
Yes
Additional charges may apply.
Podiatrist
Yes
Additional charges may apply
Dietitian
Yes
Our menus are all dietician approved. Individual dietician input is available by referral.
Accredited Visitors
Negotiable
Kaumatua
Negotiable
Chaplain/Spiritual Advisor
Negotiable
Other Personnel
Yes
Paramount healthcare has maintenance personnel, also gets assistance from volunteers
Updated: 4 Aug 2021
Specialities or Areas of Expertise
Specialities or Areas of Expertise
Specialities or Areas of Expertise
Status
Details
Oxygen Management
Yes
We have access to the oxygen specialist nurse as required.
Palliative Care (Contracted)
Yes
End of Life/Palliative Care
Yes
Wound Care
Yes
Diabetic Care
Yes
Continence Advice
Yes
ACC Rehabilitation
Yes
Infection Control
Yes
Clinical Management
Yes
By our Local Medical Centre
Updated: 17 Oct 2018
Respite, Carer Support or other Short Stay
Respite, Carer Support or other Short Stay
Respite, Carer Support or other Short Stay
Status
Details
Respite
Yes
Carer Support
Yes
Subsidised
Yes
Private Paying
Yes
Booking can be made in advance
Yes
Updated: 13 Mar 2020
Features
Features
Feature
Status
Details
May Bring Own Furniture
Yes
Residents are welcome to bring their own furniture with them (subject to space and safety constraints).
Single Rooms
Yes
Rooms suitable for a couple
Yes
One double room is available
Ensuite
Yes
Some of our rooms have Ensuites
Alcohol Permitted
Yes
Residents are able to have own alcohol within reason.
Pets In Residence
Yes
Negotiate To Bring Own Pet
Yes
Phone Access In Own Room
Yes
Can be negotiated. Additional fees apply.
Wifi
Yes
Can be negotiated. Additional fees apply.
Resident can adjust heating in own room
Yes
Cater for under 65 yrs with Disability
Yes
Lounges/seating areas
Yes
3 lounges, 1 alcove, 2 courtyards, large garden with seating available.
Primary Health Funded Short Term Care
Yes
Provide End of Life/Palliative Care
Yes
Palliative Care Contract
Yes
Day Programme for day stay clients
Yes
Outings
Yes
Paramount Healthcare has a dedicated Van for the residents for Outings, supported by an Activities Coordinator.
Whanau Room
Yes
1 lounge is available for family groups to have some privacy.
Maori Kaupapa
Yes
Residents Committee
Yes
Newsletter
Yes
Policy for management of challenging behaviour
Yes
Confused Residents
Yes
We have an integrated secure special care unit for residents with confusion or wandering behaviour.
Rural Setting
Yes
The back of the home overlooks paddocks, farm land and hill ranges.
Semi-Secure
Yes
Updated: 4 Aug 2021
Special Features
Special Features
We provide delicious home cooked meals (approved by dietician) with all diets catered for. Our residents love their meals and we receive compliments on our catering from visitors and family.

We have appropriate staffing across all level of care. Our staff have required qualification/certification, including an activity programme offering both individual and group activities.

We have a dedicated Van for residents Outings supported by an activities coordinator.

Paramount Healthcare values and respects individual needs and lives of the residents and takes feedback seriously. We continue to work hard to meet the needs of the residents and improve the services.
Updated: 17 Sep 2021
Interests & Activities
Interests & Activities
Paramount Healthcare organises Outings for Residents, this include but not limited to, meeting with senior groups, families, friends and other community organisations on a regular basis. Our goal is to encourage residents to maintain their relationships with their nearest and dearest and help them with things that interest them.

Church services monthly and ability to go to own church services

Activities Coordinator offers following services on a regular basis:

Entertainment (Movies, Videos, Audio, Documentaries etc.) quizzes, ball games, bowls, exercises, crafts, housie, trips out, board games, shopping expeditions and visiting musicians - piano and organ music, newspaper reading

Also

School groups visit to entertain
Visitors bring in their pets to entertain residents.
Email and internet availability
Blind foundation send talking books
Breakfast in bed
Affiliation with other rest homes so we meet with them for games, concerts etc.
Theme party days i.e., Queens Birthday, Valentine's day, Christmas themed events.
Sky TV in your room (at your cost)
Updated: 4 Aug 2021
Additional Information
Additional Information
Topic
Details
What's included in your fees and what's not
Please contact manager
Staffing qualifications and details
We are staffed 24 hours a day, Seven days a week. Our multi-disciplinary staff are committed to providing quality care to all residents. We also have staff on On-call duties to attend to emergencies.
Details about meals
Out kitchen is right beside the main lounge so cooking smells waft to the residents throughout the day. Residents can also see their meals and food being prepared and cooked, and also have direct access to our dedicated cooks. All meals are approved by dietician.
Updated: 3 Jul 2016
Languages Spoken
Languages Spoken
Language
Status
Details
English
Yes
English is mainly spoken at our Rest Home, however we do have staff that speak other languages.
Updated: 3 Jul 2016
Religious/Spiritual Affiliations
Religious/Spiritual Affiliations
Religious/Spiritual Affiliations
Status
Details
(Other comments)
Yes
We encourage residents to continue with their religious affiliations.
Updated: 3 Jul 2016
Distances
Distances
Location
Distance
Details
Public Transport
0.00 Km
Where possible we assist to get residents to appointments and/or social events, as required.
Shops
0.30 Km
Local shops are only 2 minutes away. Shopping trips regularly feature in our extensive activity program.
Mall
54.00 Km
Dunedin is about 40 minutes away from Palmerston
Parks
0.30 Km
Childrens playground
Library
0.30 Km
Open 5 days a week
Updated: 15 Jul 2016
Credentials & Membership
The Ministry of Health conducts regular audits of Residential Care Facilities. They can be found HERE.
487