Maniototo Health Service Ltd (SDHB) Area Regional Hospitals
At a glance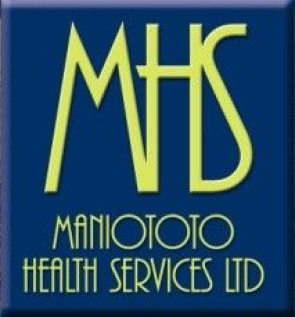 Vacancy

Yes

Name

Maniototo Health Service Ltd (SDHB) Area Regional Hospitals

Category

Rest Home

Address

41 Pery Street
Ranfurly
Ranfurly 9332

Postal Address

Same as above

Region

Southern (Otago)

Phone

Fax

Email

Web
Personnel
Manager

Thelma Brown - (03) 444 9420

Owner

Maniototo Health Services Ltd. - (03) 444 9420
Other services
Photos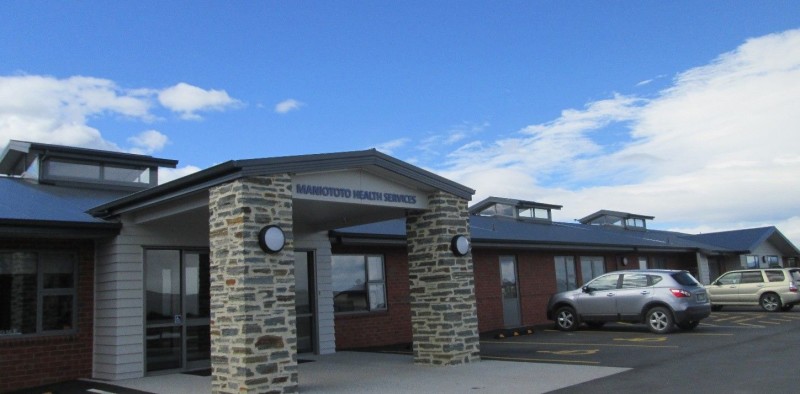 Map
Reviews
Maniototo Health Services Ltd is a small rural hospital and rest home situated in the beautiful Maniototo town of Ranfurly.
The modern facility, completed in 2019, has the capacity for 25 Rest Home and Hospital Level Residents. In addition we also have 6 Acute Medical beds. These services are overseen by our local GP, or PRIME Nurse when the GP is unavailable.
Our General Manager and Clinical Nurse Managers lead a team of dedicated staff to oversee the care of our Residents.
Our stable, dedicated and hard-working staff take pride in the attention and personal care that they give to our Residents. All our staff have completed the CareerForce (Aged Care Education) training programme or are in the process of completing their qualification. We also employ a District Nursing Team, Occupational Therapist and Physiotherapist for community and inpatient care.
Attached to the facility, is a Community Health Services wing. This houses the Medical Centre as well as other services including a Dental Surgery, Radiology, Massage, Well Child and Plunket Room and Outpatient Rooms for Surgical Consultation.
It is our philosophy at Maniototo Health Services Ltd to promote a quality lifestyle for our Residents in a safe, comfortable, supportive environment, encouraging them to maintain their independence. All Residents are treated as individuals, shown patience, dignity and respect.
Service/Facility Details
Service/Facility Details
Detail
Status
Contract with Te Whatu Ora
Yes
Certification
Yes
ORA Applies
No
Updated: 23 Jan 2014
Bed and Vacancy Details
Bed and Vacancy Details
Detail
Status
Approximate number of beds at this level of care
14
Vacancy
Yes
Four Rooms RH or Hospital
Impending vacancy
No
Short stay considered
Yes
Premium Accommodation Charges
No
MOH Certification and Audit Report
View MOH certification and audit report (opens in a new tab)
Extra admission requirements due to COVID-19
Yes
Updated: 7 Dec 2023
Testimonials
Testimonials
The organisation has adopted a quality approach towards service delivery and incorporating quality into all aspects of care. There is a robust quality and risk management system in place that is implemented and monitored and this generates improvements in practice and service delivery. - HDAuditing report 2012
Updated: 5 Feb 2014
Personnel
Personnel
Type
Hours Per Week
Status
Details
Registered Nurse
24 hours
Yes
On all shifts
Nurse Practitioner
Yes
PRIME (Primary Response in a Medical Emergency)Nurses provide cover in the absence of a Doctor. PRIME is another specialised rural service.
Enrolled Nurse
Yes
Healthcare Assistants/Caregivers
Yes
Physiotherapist
Yes
Four days a week
Occupational Therapist
Yes
Two days a week
Social Worker (on site)
No
By referral
Activities Co-ordinator
Yes
Provided under the direction of the OT
Hairdresser
Yes
On the premises by appointment
Podiatrist
Yes
By appoinment
Dietitian
Yes
By referral
Accredited Visitors
Yes
Church and community groups
Kaumatua
Yes
Lives locally
Chaplain/Spiritual Advisor
Yes
Visiting clergy
Other Personnel
Yes
GP visits as required
Updated: 5 Feb 2014
Specialities or Areas of Expertise
Specialities or Areas of Expertise
Specialities or Areas of Expertise
Status
Details
Oxygen Management
Yes
Gastronomy/Nasogastric Management
Yes
End of Life/Palliative Care
Yes
Wound Care
Yes
Registered Nurses trained in wound care
Diabetic Care
Yes
By referral
Continence Advice
Yes
By referral
Stomal Therapy
Yes
By referral
Stroke Rehabilitation
Yes
By referral
Infection Control
Yes
Infection Control Team regularly meet with Otago/Southland Infection Control Nurses
Surgical Followup
Yes
Psychiatric Care
Yes
Consultations by referral
Clinical Management
Yes
Nursing Manager undertakes this role
Other Specialties
Yes
IV therapy including cannulation
Updated: 5 Feb 2014
Respite, Carer Support or other Short Stay
Respite, Carer Support or other Short Stay
Respite, Carer Support or other Short Stay
Status
Details
Respite
Yes
Carer Support
Yes
Subsidised
Yes
Private Paying
Yes
Booking can be made in advance
Yes
Updated: 5 Feb 2014
Features
Features
Feature
Status
Details
May Bring Own Furniture
Yes
Very welcome
Single Rooms
Yes
Shared Rooms
Yes
Rooms suitable for a couple
Yes
Connecting Rooms
Yes
Ensuite
Yes
Alcohol Permitted
Yes
Residents are able to have a drink, when desired, however this is monitored where medically required. We have a Happy Hour on a Thursday
Pets In Residence
No
We have a resident cat
Phone Access In Own Room
Yes
Telephones available in each room. A direct dial number can be arranged for a fee
Wifi
Yes
Resident can adjust heating in own room
Yes
Cater for under 65 yrs with Disability
Yes
Available
Lounges/seating areas
Yes
Palliative Care Contract
Yes
Provided on individual basis
Day Programme for day stay clients
Yes
Available
Outings
Yes
As part of the activities program
Newsletter
Yes
Monthly newsletter sent to Resident's families
Policy for management of challenging behaviour
Yes
Confused Residents
Yes
However, the premises are not secure
Rural Setting
Yes
Large spacious grounds, spectacular mountainous scenery
Updated: 5 Aug 2020
Special Features
Special Features
A high resident/staffing level is maintained and registered nurses are involved in the care and observation of all residents.

The facility is part of a larger service including acute medical inpatient beds, Medical Centre and attached Community Health Services wing including, Dental Surgery, Radiology, Well Child and Plunket Rooms, Strengthening Families, Outpatient Consultation Rooms and Massage services.

Maniototo Health Service is funded by the District Health Board to provide broad based medical care and supported by many local community groups.
Updated: 5 Aug 2020
Interests & Activities
Interests & Activities
Activity programme, Big print books, Housie, Bowls, Cards, Children, Exercises, Games, Happy Hour, Internet, Jigsaw, Library Service, Music, Movies, Newspaper reading, Outings, Quizzes, Sing-a-longs, Sky TV, Pet Therapy, Themed Evenings, Volunteer Visitors
Updated: 5 Aug 2020
Additional Information
Additional Information
Topic
Details
What's included in your fees and what's not
Covered for within the fees: Full board and lodgings Personal hygiene facilities and care Personal grooming services Care planning. Services not included in fees: Optical services, Audiology services, Dental services, Legal & financial services, Hairdressing services, Dry cleaning, Transport, Individualized equipment, Specialty entertainment fees (e.g. orchestra or show), Toothpaste, Shampoo, Soap and other personal care items for individual use
Staffing qualifications and details
Registered Nurses and Enrolled Nurses/Hospital Aides on all shifts.
Details about meals
Dietitian planned, four-weekly rotating summer and winter menu. Lunch and dinner meals served in the dining room.
Associated Complexes
Attached to the facility is a Community Health Services wing. This houses the Medical Centre as well as other services including a Dentist Surgery, Radiology, Massage, Well Child and Plunket Room and Outpatient Rooms for Surgical Consultation.
Updated: 5 Aug 2020
Languages Spoken
Languages Spoken
Language
Status
Details
English
Yes
Filipino
Yes
Interpreter available on staff
Other Information
Yes
Interpreter services available through SDHB
Updated: 5 Aug 2020
Religious/Spiritual Affiliations
Religious/Spiritual Affiliations
Religious/Spiritual Affiliations
Status
Details
Anglican
Yes
Lay preacher visits, no resident minister
Christian
Yes
Inter denominational
Yes
Owing to isolation and small population many services offered are interdenominational
Presbyterian
Yes
Local minister visits.
Roman Catholic
Yes
Resident Local Catholic Priest
Updated: 5 Feb 2014
Distances
Distances
Location
Distance
Details
Public Transport
Hospital car
Shops
0.50 Km
Hospital car
Mall
No Mall
Parks
0.50 Km
Several parks and gardens. Car or wheelchair trip
Library
1.00 Km
In House Service and requests.
Updated: 5 Feb 2014
Credentials & Membership
The Ministry of Health conducts regular audits of Residential Care Facilities. They can be found HERE.