Rest Home
At a glance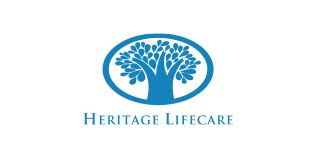 Vacancy

No

Name

Karina Lifecare

Category

Rest Home

Address

15 Karina Terrace
Roslyn
Palmerston North 4414

Postal Address

Same as above

Region

MidCentral

Phone

Email

Web

Facebook
Personnel
Manager

Stephanie Russell

Owner

Heritage Lifecare
Other services
Make your home at Karina Lifecare

When it comes to everyday life, Karina makes it easy with personalised rest home, day and respite care. The well-appointed rooms all look out onto sheltered courtyards or landscaped gardens and come complete with a 24-hour call bell system and WiFi.

Part of the close-knit Palmerston North community, Karina enjoys a view of the Tararua Ranges, just a hop, skip and jump from
the Terrace End shopping centre where you'll find all the essentials including a pharmacy. Just a few minutes from there and
you're in the heart of Palmerston North.

We offer everything from podiatry to appointment transportation, SKY TV, church services and hairdressing. We have a range of recreational activities including happy hour, gardening, arts and crafts, indoor bowls and live entertainment. Our facility van is also always on hand for outings.

But don't just take our word for it, see what our resident Lizzie has to say ...

Originally from the Waikato, Lizzie has been a resident at Karina for over 11 years. She is known as the creative mind of Karina and her eyes always light up whenever you mention anything to do with art.

When she first arrived at Karina, Lizzie had some arthritic pain in her hands. Her doctor suggested taking up colouring to keep her fingers and wrists mobile. Lizzie did not intend to enjoy it as much as she does now. Sometimes you will find her still colouring away at 3am! She feels her hands are a lot better because of it.

Lizzie even has a book dedicated to taking orders for her colouring artwork. The elephant and teapot are amongst the most popular ones with the Karina residents. She also makes handicrafts such as glass holders and handmade cards, and also likes to collect stickers too.

A better everyday to Lizzie is the special bonds she holds with some of the staff at Karina, Ali being one of them. "Whenever Ali comes in to do her night shift, we're always catching up and chatting away. Litty who has only just recently joined Karina is a very sweet girl, very caring. Sharon and Karen are also very good too. I am just really happy here."
Service/Facility Details
Service/Facility Details
Detail
Status
Contract with DHB
Yes
Certification
Yes
ORA Applies
No
Updated: 27 Oct 2016
Bed and Vacancy Details
Bed and Vacancy Details
Detail
Status
Approximate number of beds at this level of care
37
Vacancy
No
Impending vacancy
No
Premium Room Charges
No
MOH Certification and Audit Report
View MOH certification and audit report (opens in a new tab)
Extra admission requirements due to COVID-19
Unknown
Updated: 16 Aug 2022
Personnel
Personnel
Type
Hours Per Week
Status
Details
Registered Nurse
Yes
On site 5 - 6 days per week and on call at all times.
Healthcare Assistants/Caregivers
Yes
24 hour caregiver cover. Our Caregivers are highly experienced and work towards achieving NZQA qualifications in residential aged care. They are skilled to provide the best care for our residents.
Physiotherapist
Negotiable
Occupational Therapist
Negotiable
Diversional Therapist
Yes
We have a Activities Co-ordinator who works 5 days per week 9.30am - 4pm including weekends.
Activities Co-ordinator
Yes
This role is performed by the Activities Co-ordinator.
Hairdresser
Yes
Podiatrist
Yes
Dietitian
Yes
Kaumatua
Yes
We endeavour to assist residents to maintain any cultural ties they may have in the community before coming to Karina.
Chaplain/Spiritual Advisor
Yes
A Chaplain is available, and various religious groups can be arranged to visit to provide services for all of our residents.
Other Personnel
Yes
Karina Lifecare is proud of its wonderful support staff which make it a lovely, warm and family orientated facility. Additionally, other services are provided, such as email assistance, appointment transportation, speech therapy, and interpreter services. We are able to arrange for our residents if required.
Updated: 6 Nov 2019
Specialities or Areas of Expertise
Specialities or Areas of Expertise
Specialities or Areas of Expertise
Status
Details
Oxygen Management
Yes
End of Life/Palliative Care
Yes
Wound Care
Yes
Diabetic Care
Yes
Infection Control
Yes
Surgical Followup
Yes
Community Health
Yes
Clinical Management
Yes
Other Specialties
Yes
Updated: 27 Oct 2016
Respite, Carer Support or other Short Stay
Respite, Carer Support or other Short Stay
Respite, Carer Support or other Short Stay
Status
Details
Respite
Yes
Karina Lifecare has one dedicated respite bed
Carer Support
Yes
Subsidised
Yes
Private Paying
Yes
Booking can be made in advance
Yes
Updated: 27 Oct 2016
Features
Features
Feature
Status
Details
May Bring Own Furniture
Yes
Rooms are fully furnished and we encourage residents to bring some of your own furniture, to make it feel more like home.
Single Rooms
Yes
Ample room space with a 24-hour nurse call system, TV outlets, safety grab rails and vanity units.
Rooms suitable for a couple
Yes
Depending on Occupancy, Double rooms are available for couples.
Ensuite
Yes
Some rooms are available with Toilet and Vanity ensuites.
Alcohol Permitted
Yes
Pets In Residence
Yes
Negotiate To Bring Own Pet
Yes
We are happy to discuss options for your pets.
Phone Access In Own Room
Yes
Wifi
Yes
Available for residents.
Resident can adjust heating in own room
Yes
Cater for under 65 yrs with Disability
Yes
We welcome any enquiries for Day Care, Respite and long-term Care.
Lounges/seating areas
Yes
Three communal lounges are available, equipped with comfortable seating, a stereo system and televisions with Freeview TV, Sky TV, and DVD players. The area is large enough for residents to run meetings, invite guests and partake in a variety of organised functions.
Gay / LGBT IQ Friendly
Yes
A no discrimination policy is in place to provide a friendly and caring space for residents.
Day Programme for day stay clients
Yes
All Day Care enquiries are welcomed. A full Activities program runs Monday - Friday to participate in.
Outings
Yes
As part of the activities programme, regular weekly trips are provided to the local community. These can include shopping, sightseeing and picnics.
Whanau Room
Yes
Separate whanau/family room with adjoining kitchen, affording privacy and comfort.
Maori Kaupapa
Yes
Newsletter
Yes
Policy for management of challenging behaviour
Yes
Our staff are trained to recognise and manage a range of behaviours that residents may have.
Confused Residents
Yes
Our staff are trained to recognise and manage a range of behaviours that residents may have. This may include residents who become confused.
Rural Setting
No
We have beautiful views of the Tararua Ranges from most rooms.
Smoking Permitted
Yes
Only outside in court yard.
Updated: 16 Nov 2018
Special Features
Special Features
Karina Lifecare Complex offers all the benefits of a care facility, including entertainment, activities and companionship. The site provides paraplegic toilets and separate dining room and lounge facilities. The facility is fitted with accessibility ramps and safety grab rails, wide corridors, and smoke detectors with water sprinklers.

Situated in the peaceful Timaru, Karina boasts magnificent landscaped rose and vegetable gardens, with a BBQ area and a courtyard for quiet and peaceful sitting and relaxing. We take pride in being warm and friendly and have become renowned for our cheerful atmosphere.
Updated: 16 Nov 2018
Interests & Activities
Interests & Activities
Karina has an extensive repertoire of activities and events, aimed at keeping the body and mind stimulated. A weekly planner is drawn up by the Recreation Officer informing each resident of up-coming activities and events, focusing on designing programmes for each individual at all levels of disability, to promote independence and creative expression.

Large print books and Blind Foundation listening books form part of our library service and we also rent DVDs or videos. Entertainers form a regular part of our programme. A piano, pool table and Sky TV is also available in the main lounges.

Here are just some of the activities and interests of residents which arise on a regular basis:

Regular church services, one to one shopping, one to one therapy, special catered events (eg birthdays, anniversaries, special celebrations). Board Games, Cooking, Crosswords & Quizzes, Gardening, Indoor Bowls, Movies, Crafts, Music, Parties, Happy Hour, Newspaper Reading.

There is also active involvement in community organizations, such as All Saints Friendship Centre and the RSA. Outings are an ongoing part of the activities programme and often include stopping somewhere for coffee.
Updated: 16 Nov 2018
Additional Information
Additional Information
Topic
Details
What's included in your fees and what's not
Please see the Business Manager for details.
Staffing qualifications and details
Our staff are one of the greatest assets of our home. Almost all are long serving members. Our staff enjoy being part of a team and know that they can rely on one another as everyone willingly lends a hand to their colleagues when necessary. Some staff choose to come in their own time to take residents on outings. This says a lot about the rapport between staff and residents and for the dedication of staff.
Details about meals
We provide good, old fashioned home cooking and baking. All our menus have been approved by a qualified dietician and special diets can easily be catered for. The following can be typically found on the menu: Breakfast: fruit, porridge, weetbix, cornflakes, toast tea, coffee or milo. Lunch: corned beef, steak casserole, mince, sweet & sour pork, fish pie, roast (every Sunday). All served with fresh vegetables, potato rice and more. Desserts: Fresh fruit salad & cream, chocolate self saucing pudding, cheesecake, bread and butter pudding, rice pudding and more. Tea: macaroni cheese, ham chips and salad, homemade soup and sandwiches, salmon mornay, bread and butter, fresh fruit and more. Morning and Afternoon tea: home baking, sandwiches etc.
Updated: 27 Oct 2016
Languages Spoken
Languages Spoken
Language
Status
Details
English
Yes
Updated: 27 Oct 2016
Religious/Spiritual Affiliations
Religious/Spiritual Affiliations
Religious/Spiritual Affiliations
Status
Details
Anglican
Yes
Service on First Thursday of every month
Baptist
Yes
Brethren
Yes
Christian
Yes
Denominations/Faiths represented
Yes
We are able to accommodate our residents' spiritual needs as requested. A spiritual advisor, chaplaincy and church services are available.
Hindu
Yes
Inter denominational
Yes
Methodist
Yes
Non denominational
Yes
Presbyterian
Yes
Roman Catholic
Yes
Weekly on Fridays
Salvation Army
Yes
Updated: 16 Nov 2018
Distances
Distances
Location
Distance
Details
Shops
0.80 Km
Local Shops and Post Office
Mall
1.00 Km
City Centre
Parks
0.20 Km
We are located just around the corner from Memorial Park, Skating Rink and Cycle Track
Library
1.00 Km
City Centre
Updated: 27 Oct 2016
Credentials & Membership
The Ministry of Health conducts regular audits of Residential Care Facilities. They can be found HERE.
467