HBH Senior Living Gulf Views
At a glance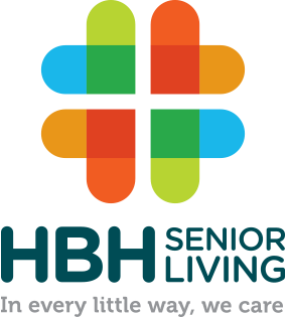 Vacancy

Yes

Name

HBH Senior Living Gulf Views

Category

Rest Home

Address

22 Selwyn Road
Howick
Auckland 2014

Region

Counties Manukau

Phone

Fax

Email

Web
Personnel
Manager

Marc Agusto - (09) 535 6050

Owner

(09) 535 6050
Other services
Gulf Views is a boutique rest home in Howick that boasts expansive views of the Hauraki Gulf, as well as a lovely garden and well-appointed facilities. Small and personal, with just 45 residents and friendly, long-serving staff, Gulf Views has a close-knit community where everyone gets to know each other.

The unique family approach to care and community was inspired by its founders and continues to be fostered by HBH Senior Living, making Gulf Views a highly desirable place to live.

Care philosophy
Established in 1991 by local resident, Scotch Macdonald, in memory of his wife Annette, Gulf Views retains a close-knit 'family' feel, combined with excellent and compassionate care that supports residents to remain independent, active and fulfilled.

Gulf Views' dedicated and caring registered nurses and qualified caregivers have on-going training to meet the needs of all residents. Managed by HBH Senior Living on a day-to-day basis, Gulf Views offers long-term care and some short-term respite care as occupancy allows.

Handy location
As its name suggests, Gulf Views offers excellent views of the Hauraki Gulf, including Waiheke Island and Pine Harbour. It's very close to a beach and reserve, while nearby Howick Village has plenty of cafés, restaurants, a supermarket and other specialty shops.

Comfortable, personal rooms
Most rooms have shared ensuite bathrooms and for those that do not, toilets are in very close proximity. There is central heating throughout, with a thermostat gauge in every room. Residents are most welcome to bring their own furniture to reflect their personal tastes and individuality and help them feel more at home.

The majority of rooms in Gulf Views are standard rooms covered by the daily fee set by the Ministry of Health. This makes it a very affordable option for older people in the East Auckland community.

• A Standard Room (covered by the Ministry of Health) has a shared shower and toilet between 2 rooms.
• A Premium Room (includes a Premium Fee, is larger and has a private toilet.


A close, connected community
Gulf Views is a close-knit community that offers a wide range of activities and outings. A Residents' Committee is managed and chaired by the residents and meetings are held every two months. Our two Activities Co-ordinators work under the direction of the Occupational Therapist, offering a range of activities including bingo, board games, quizzes, bowls, cards, care and craft, flower arranging, RSA visits and lunch outings (the RSA is close by so members can easily attend), and regular summer barbecues.

Health and wellbeing options
Residents' health and wellbeing is well catered for at Gulf Views with a hairdresser on site two to three days a week, an occupational therapist on site one day per month and as required; and a podiatrist, physiotherapist and doctor on call if needed. We also have a consultant dietitian who works with kitchen staff to ensure that specific dietary needs are catered for. What's more, our residents are welcome to have fish or a bird in their room to help our home feel more like their home.

Additional care available
• Home-cooked meals are prepared with the approval of a qualified dietician – and individual diets can be arranged for you as required.
• The in-house receptionist can help with ordering newspapers and making appointments with the hairdresser, occupational therapist, podiatrist, physiotherapist and doctor.
• A Chaplain is available for counselling and spiritual guidance.
• A private telephone can be installed in rooms if desired.
• An in-house laundry service is available.

Managed by HBH Senior Living
Gulf Views is managed by HBH Senior Living, a Howick-based senior living village with numerous industry endorsements for excellence of care. A non-profit organisation, HBH is well known for their philosophy of putting caring first, and for the way their highly trained and professional people go above and beyond the call of duty.

HBH is also one of only two registered providers in Auckland of the Eden Alternative, an internationally recognised programme that puts the needs of older people are at the centre of everything they do. See www.hbh.org.nz.
Service/Facility Details
Service/Facility Details
Detail
Status
Contract with Te Whatu Ora
Yes
Certification
Yes
ORA Applies
No
Updated: 11 Oct 2012
Bed and Vacancy Details
Bed and Vacancy Details
Detail
Status
Approximate number of beds at this level of care
45
Vacancy
Yes
Impending vacancy
No
Short stay considered
Yes
Premium Accommodation Charges
Some Rooms as at 23 Nov 2023
MOH Certification and Audit Report
View MOH certification and audit report (opens in a new tab)
Extra admission requirements due to COVID-19
Yes
Updated: 7 Dec 2023
Personnel
Personnel
Type
Hours Per Week
Status
Details
Registered Nurse
Yes
Healthcare Assistants/Caregivers
Yes
Physiotherapist
0.00
Yes
If required
Occupational Therapist
Yes
If required
Activities Co-ordinator
Yes
Two activities co-ordinators who work under the direction of the Occupational Therapist.
Hairdresser
Yes
On site two to three days per week and as required.
Podiatrist
Yes
Visits approximately six weekly
Dietitian
Yes
As required
Accredited Visitors
Negotiable
Kaumatua
Yes
Accessible from O Wairoa marae.
Chaplain/Spiritual Advisor
Yes
A monthly service is led on onsite by the clergy of All Saints Anglican Church in Howick
Updated: 27 Feb 2023
Features
Features
Feature
Status
Details
May Bring Own Furniture
Yes
This is encouraged as we feel it reflects your individuality and will help you feel more at home with familiar items around you.
Single Rooms
Yes
Ensuite
Yes
Most rooms have shared ensuites for those that do not there are toilets in very close proximity.
Alcohol Permitted
Yes
A fortnightly Happy Hour is run by volunteers.
Pets In Residence
No
Pets are welcome visitors.
Negotiate To Bring Own Pet
Yes
Fish or bird only at present.
Phone Access In Own Room
Yes
Residents can have their own phone at the cost of $26 per month. Portable phone also available with phones throughout the building.
Resident can adjust heating in own room
Yes
A thermostat gauge is located in every room and central heating is throughout. We try to respect resident preferences with temperature settings.
Lounges/seating areas
Yes
There is one large lounge and several small areas. The smaller areas are quieter and are suitable for conversation especially during visiting. The conservatory area has tea making facilities and is a popular spot at afternoon tea time.
Primary Health Funded Short Term Care
Yes
We can provide POAC care but this depends upon bed availability.
Palliative Care Contract
No
We will provide end of life care within our ability however the Nurse Manager reserves the right to consider reassessment and private hospital transfer if it is felt the residents needs are not able to be met here.
Outings
Yes
There is always a capacity number wanting to attend outings. We may therefore have to repeat some of the more popular outings to accommodate all.
Residents Committee
Yes
Residents are invited to join the committee. Meetings are held two monthly, solely chaired and managed by the residents. Management only attend at the request of the committee. Minutes are posted on the notice board.
Newsletter
Yes
A newsletter is published every quarter.
Policy for management of challenging behaviour
Yes
We do have a policy in place however those who require more specialised care would be reassessed.
Smoking Permitted
No
Please note: Gulf Views is a SMOKE FREE site.
Updated: 19 Nov 2020
Interests & Activities
Interests & Activities
Activity programme, BBQ (in the summer these are part of our daily life), Bingo (always well supported), Blind Foundation (available if required), Board games, Bowls (we have an ongoing competition with another local rest home - this is quite a competitive event), Care and Craft, Regular Church service, Email (families may email us and we will print out for the resident), Regular Exercises, Games, Gardening (new raised beds have recently been added), Wine and beer are served with dinner), Indoor Games, Library (small inhouse collection - please see our note about our external library service), Minibus, Movies (Monterey Theatre is in close proximity), Music, Newspaper reading, Outings, Parties (we have cocktail parties, Queens Birthday and the Melbourne Cup, and the rest home birthday - these are eagerly anticipated and thoroughly enjoyed), Pastoral care, Picnic facilities (we make our own picnics here), Quizzes, Senior Citizens, Shopping (we go to the malls about every second month), Videos, Stunning views of the Hauraki Gulf taking in Waiheke Island and Pine Harbour
Updated: 19 Nov 2020
Languages Spoken
Languages Spoken
Language
Status
Details
Afrikaans
Yes
English
Yes
Fijian Indian
Yes
Filipino
Yes
Samoan
Yes
Tongan
Yes
Updated: 28 Aug 2015
Distances
Distances
Location
Distance
Details
Public Transport
0.30 Km
There is a short walk to the bus stop in the village of Howick which gives transport to the city and Botany Town Centre.
Shops
0.30 Km
Village type shopping centre with plenty of cafes, restaurants, supermarket and other specialty shops. This affords a pleasant place to spend some time with your family. Many of our residents enjoy an outing here.
Mall
5.00 Km
Botany Centre and other smaller malls.
Parks
0.50 Km
Children's playground and beach are both handy. The playground is adjacent to the Domain. Gentle safe beach with easy access and great views from the carpark.
Library
0.30 Km
A handy walkway to the rest home. We also get books delivered to the home. The library select books suited to individual preference. Videos and DVDs can also be provided.
Updated: 28 Aug 2015
Credentials & Membership
Credentials & Membership
Credentials & Membership RC
Status
Details
New Zealand Aged Care Association (NZACA)
Yes
Other details
Yes
We provide our own inhouse training via the ACE programme and use a contracted clinical educator to support staff. This means that staff have access to a professional trainer with appropriate skills.
Updated: Unknown
The Ministry of Health conducts regular audits of Residential Care Facilities. They can be found HERE.