Rest Home
Ellerslie Gardens Lifecare
At a glance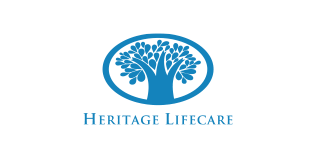 Vacancy

Yes

Name

Ellerslie Gardens Lifecare

Category

Rest Home

Address

20 Clare Place
Mt Wellington
Auckland 1060

Postal Address

Same as above

Region

Auckland

Phone

Email

Web
Personnel
Manager

Shivani Maharaj

Owner

Heritage Lifecare
Other services

Make your home at Ellerslie Gardens

When it comes to everyday life, Ellerslie Gardens makes it easy with personalised rest home, hospital and respite care. The well-appointed rooms all look out onto sheltered courtyards or garden views and come complete with ensuites, a nurse call system, and WiFi.

Centrally located but away from the hustle and bustle, Ellerslie Gardens is just a hop, skip and jump from the Ellerslie and Mount
Wellington centres, with a bus stop and train station nearby.

We offer everything from a scooter bay to SKY TV, physiotherapy, podiatry, hairdressing and health checks. We have a range
of recreational activities including indoor bowls, exercise classes, quizzes and bingo. Our facility van is also always on hand for outings – including trips to the local RSA.

But don't just take our word for it, see what our resident, John, has to say.

Having worked in the mental health area for over 26 years, when John's health deteriorated in 2017, he had a good idea of what he was looking for in a rest home.

"I wanted to be in a multi-cultural facility. I like meeting different people, and there's great interaction here. The staff were lovely from day one, and I could see I wouldn't be bored."

He's got a list of favourites which pretty much includes everyone. "Gail at the front desk is amazing. She knows everything about the place. I call her the fix-it lady. Pat, the Manager and I have a great laugh, and there's always something to do – Rona has a great calendar in place."

John says he's feeling much better these days and puts it down to the care he gets here. "I'm looked after very well. I'm being fed properly, and it's so much better than living home alone." He's made some great friends too and particularly enjoys the musical entertainment. "The
South Auckland Cowboy; he does Country and Western for us, I like to listen to new things."

What does a better everyday mean to John? "Well, that's easy. It's when you wake up every day, and it's more exciting than the last."
Service/Facility Details
Service/Facility Details
Detail
Status
Contract with DHB
Yes
Certification
Yes
ORA Applies
No
Updated: 2 Nov 2016
Bed and Vacancy Details
Bed and Vacancy Details
Detail
Status
Approximate number of beds at this level of care
38
Vacancy
Yes
Rooms are single with toilet or full ensuite facilities and ranchslider to outside courtyard area. Additional charges may apply for full ensuite rooms
Impending vacancy
Yes
Premium Room Charges
No
MOH Certification and Audit Report
View MOH certification and audit report (opens in a new tab)
Extra admission requirements due to COVID-19
Yes
Updated: 11 Aug 2022
Testimonials
Testimonials
Dear Patricia & Staff,
I wanted to thank you and your staff for the care they took of my mother Bet.

My sister-in-law and I looked at a number of facilities to ensure we chose the best one for Mum and Ellerslie Gardens Home & Hospital appealed to us straight away.

There was a nice homely atmosphere which we felt as soon as we walked in and the way you were able to address residents by name, and their reaction to you, was another factor that really impressed us.

The loving care from all the wonderful staff who looked after her needs were exceptional. They treated her like one would treat a family member and nothing was too much trouble for them.

In her last days they did everything they could to keep her as comfortable as possible and to ensure that she didn't suffer any pain. They regularly checked in on her to see if there was anything they could do as they were aware that she didn't like to bother people and take up their time. She was happy at Ellerslie Gardens and had some good times in the garden, at Happy Hour and having chats with your staff. She also valued the fact that people treated her with respect and took the time to listen to her replies when asking questions which is something that doesn't always happen elsewhere.

Staff showed care and compassion to me too on occasions when I was upset which I really appreciated, and they were always happy to help me with any questions I had or requests I made.

I have heard some horror stories relating to Aged Care homes and hospitals, more so since I returned home, so I will always be grateful for and take comfort from the decision we made for Mum to move into Ellerslie Gardens Home & Hospital.

Once again, thank you to you and your staff. I really appreciate everything you all did for Mum.

- Kay Essex
____________________________________________________________

Dear Patricia & Staff,

The MIller Family would like to thank all the staff for their outstanding care of our dear father while he was a resident at Ellerslie Gardens.

We would especially like to thank you for the love and care you showed to him and ourselves in the last two weeks before his passing. Nothing was too much trouble and you were all so kind and helpful towards Dad and ourselves.

We will have no hesitation in recommending Ellerslie Gardens to anyone who is considering a home for their elderly loved ones.

- The Miller Family
____________________________________________________________

Dear Patricia and staff,

I'd like to thank you all for looking after my Aunty Stella during her stay with you. I am especially grateful and very much appreciate the love, respect and support she received not only duirng her last weeks but for her entire stay; it was a comfort to know she was being well cared for. I'd also like to thank youfor the love and support you showed me while I wandered in and out at odd times.

I take my hat off to all of you with the greatest respect for the work you do in caring for our elderly. I will miss seeing you all including the folk Aunty Stella shared her home with.

Once again, my heartfelt thanks to everyone and I wish you all the best for the future.

- Cherie Hartwell

Updated: 2 Nov 2016
Personnel
Personnel
Type
Hours Per Week
Status
Details
Registered Nurse
24/7
Yes
We have 24 hour Registered Nurse coverage, plus the Care Home Manager & Clinical Manager are Registered Nurses.
Enrolled Nurse
40
Yes
Our Registered Nurses are supported by experienced Enrolled Nurses who are primarily based in our resthome and are responsible for coordinating care for our resthome residents and supporting the team of Caregivers.
Healthcare Assistants/Caregivers
Yes
Our Caregivers are highly experienced and work towards achieving NZQA qualifications in residential aged care. They are skilled to provide the best care for our residents.
Physiotherapist
2
Yes
Our Physiotherapist conducts weekly visits to assess, develop and evaluate mobility lifestyle plans for residents. He works in consultation with the Registered Nurses to ensure positive outcomes are achieved for residents.
Occupational Therapist
Negotiable
Can be arranged.
Social Worker (on site)
Negotiable
Can be arranged.
Diversional Therapist
Negotiable
Could be arranged if necessary.
Activities Co-ordinator
40
Yes
Hairdresser
16
Yes
Mondays and Wednesdays.
Podiatrist
8
Yes
Every 4 weeks.
Dietitian
Negotiable
All menus are Dietitian approved annually. A Dietitian can be arranged for general advice and to oversee special needs.
Accredited Visitors
Yes
Age Concern, Advocacy Service and other community support groups
Kaumatua
Yes
We endeavour to assist residents to maintain any cultural ties they may have in the community. Orakei Marae/Matewhiki Karehana Ngati Whatua Ki Tamaki is our local iwi.
Chaplain/Spiritual Advisor
Yes
A Catholic Priest visits Wednesdays weekly, and an Anglican Minister visits third Thursday each month. Both visit rooms and hold services in our small lounge. Various other religious groups can be arranged to visit to provide services for all of our residents.
Other Personnel
Yes
Ellerslie Gardens has a range of services available, such as email assistance, pharmacy and medication administration, housekeeping and laundry services, appointment transportation, and interpreter services. We are able to arrange for our residents if required.
Updated: 13 Jun 2019
Specialities or Areas of Expertise
Specialities or Areas of Expertise
Specialities or Areas of Expertise
Status
Details
Oxygen Management
Yes
Oxygen Concentrators available
Gastronomy/Nasogastric Management
Yes
Provide care of PEG and Nasogastric feeds
End of Life/Palliative Care
Yes
We accept Residents requiring Pallative Care
Dialysis
Yes
Access to a Specialist if necessary, have cared for Residents on Dialysis in the past
Wound Care
Yes
Access to Specialist
Diabetic Care
Yes
Access to Specialist
Continence Advice
Yes
Access to Specialist
Stomal Therapy
Yes
Access to a Therapist to visit, currently have a Resident with a stoma.
Stroke Rehabilitation
Yes
Access and referrals made as necessary, ordered by Doctors
Tracheotomy Care
Yes
Access to Specialists, currently have a Resident with a Tracheostomy
Spinal Injuries Care
Yes
Specialist input available if required
Infection Control
Yes
Infection Control Nurse and access to Infection Control Nurse Specialist
Psychiatric Care
Yes
Referrals to Mental Health Team
Community Health
Yes
Clinical Management
Yes
Clinical Services Manager who is a Registered Nurse
Updated: 2 Nov 2016
Respite, Carer Support or other Short Stay
Respite, Carer Support or other Short Stay
Respite, Carer Support or other Short Stay
Status
Details
Respite
Yes
Respite Care is available and dependant on room availablility.
Carer Support
Yes
Carer Support is available and dependant on room availability. Day Care is available through Carer Support however we apologise that we are unable to facilitate a pick up and drop off transport service for Day Care clients.
Subsidised
Yes
Funding is through Respite Care or Carer Support, however a top-up charge may apply.
Booking can be made in advance
Yes
Advance bookings for Carer Suport and Respite Care will be taken in advance only when a room is available.
Updated: 2 Nov 2016
Features
Features
Feature
Status
Details
May Bring Own Furniture
Yes
Rooms are fully furnished and encourage residents to personalize their rooms.
Single Rooms
Yes
Rooms are equipped with a nurse call system, spacious showers, personal heater, phone access, and safety grab rails. Freeview and Sky TV access is available.
Shared Rooms
No
All rooms are single, however some of the large rooms are able to accommodate two persons comfortably.
Rooms suitable for a couple
Yes
Large, self contained superior rooms are suitable for couples. No additional charge.
Ensuite
Yes
All rooms have partial ensuites. Those with full ensuites charges may apply.
Alcohol Permitted
Yes
Happy Hour is weekly on a Tuesday and other special occasions. Residents are welcome to purchase their own alcohol for their personal use at their own cost.
Pets In Residence
No
Pets are welcome to visit only.
Negotiate To Bring Own Pet
No
We apologise we are unable to accommodate requests to bring in pets to board in.
Phone Access In Own Room
Yes
This is at a cost to residents for installation and ongoing monthly charges
Wifi
Yes
Wifi services is available free of cost for residents
Resident can adjust heating in own room
Yes
Cater for under 65 yrs with Disability
Yes
Lounges/seating areas
Yes
Communal lounges in the complex are equipped with comfortable seating, a stereo system and televisions with Freeview TV and DVD players. The area is large enough for residents to run meetings, invite guests and partake in a variety of organised functions.
Gay / LGBT IQ Friendly
Yes
A no discrimination policy is in place to provide a friendly and caring space for residents.
Female residents only
No
We cater for male and female residents.
Male residents only
No
We cater for male and female residents.
Provide End of Life/Palliative Care
Yes
We work in collaboration with Hospice to provide quality Palliative care for residents requiring specialised care.
Day Programme for day stay clients
Yes
Day Care is available through Carer Support funding. We apologise if we are unable to provide a pick up or drop off service.
Outings
Yes
As part of the activities programme, regular weekly trips are provided to the local community. These can include shopping, sightseeing and picnics.
Whanau Room
Yes
Available as well as a family kitchenette.
Maori Kaupapa
Yes
Residents Committee
Yes
Monthly resident meeting
Family Committee
Yes
Family are welcome to attend monthly resident meeting.
Newsletter
Yes
A Quarterly Heritage newsletter is available.
Policy for management of challenging behaviour
Yes
We work with Mental Health Services for Older People and family/whanau to ensure individual needs are assessed and met.
Confused Residents
Yes
This would need to be fully discussed prior to enable consideration of admission.
Smokers Room
Yes
Smokers room is outside adjacent to main lounge area.
Smoking Permitted
Yes
Only in the Smokers Room.
Updated: 15 Nov 2018
Special Features
Special Features
Ellerslie Gardens Lifecare Complex offers all the benefits of a care facility, including entertainment, activities and companionship. The site provides a convenience shop, paraplegic toilets, and separate dining room and lounge facilities. The facility is fitted with accessibility ramps and safety grab rails, wide corridors, and smoke detectors with water sprinklers.

The facility boasts magnificent landscaped and vegetable gardens, with a BBQ area and a courtyard for quiet and peaceful sitting and relaxing. We take pride in being warm and friendly and have become renowned for our cheerful atmosphere.

Some of our Rooms are also very large, with kitchenettes including a microwave, fridge and kettle, so a level of independence and homelike environment can be enjoyed - especially when there are visitors. They are similar to a studio apartment and are very popular for couples. These have a full ensuite and the ability to have a sitting/dining area. They also have a ranch slider allowing access to the gardens. There are also large windows allowing plenty of light. Additional charges may apply.

Updated: 15 Nov 2018
Interests & Activities
Interests & Activities
Ellerslie Gardens has an extensive repertoire of activities and events, aimed at keeping the body and mind stimulated. Our Activity Coordinator focuses on designing programmes for each individual at all levels of disability, to promote independence and creative expression. Every morning our Activity Coordinator visits each Resident every morning and informs them of what is happening that day, and a Weekly Social Calendar is printed and on the notice board, with copies at Reception.

Age Concern, Alzheimer's Society and other associations are easily accessed through us and we welcome them to our facility. Large print books and Blind Foundation listening books form part of our library service and we also rent DVDs or videos. Entertainers form a regular part of our programme. A piano is also available in the main lounges.

Here are just some of the activities and interests of residents which arise on a regular basis:

Workshop, billiards, card group, board games, jigsaws, indoor bowls, concerts, outside Entertainers, Cultural Performances, Parties with family members, and birthday celebrations complete with cake, present and photos!

There is also active involvement in community events, with visits to the Mt Wellington Panmure RSA once a month as we have quite a few RSA members in our facility. Outings are an ongoing part of the activities programme and often include stopping somewhere for coffee.
Updated: 15 Nov 2018
Additional Information
Additional Information
Topic
Details
What's included in your fees and what's not
Details of fees and any additional charges are covered in Admission Agreement
Staffing qualifications and details
Ellerslie Gardens is owned by Heritage Lifecare. Staff are experienced and hold relevant qualifications in the care of the elderly.
Details about meals
Meals are cooked on site and menu is review by a qualified dietician. Individual preferences and special dietary requirements are catered for.
Associated Complexes
none
Updated: 13 Jun 2019
Languages Spoken
Languages Spoken
Language
Status
Details
Bengali
Yes
Cook Island Maori
Yes
Dutch
Yes
English
Yes
Fijian
Yes
Filipino
Yes
Hindi
Yes
Interpreter
Yes
Access to an Interpreter
Maori - Te Reo
Yes
Niuean
Yes
Punjabi
Yes
Rarotongan
Yes
Samoan
Yes
Sanskrit
Yes
Tongan
Yes
Updated: 2 Nov 2016
Religious/Spiritual Affiliations
Religious/Spiritual Affiliations
Religious/Spiritual Affiliations
Status
Details
Anglican
Yes
Baptist
Yes
Brethren
Yes
Buddhist
Yes
Christian
Yes
Confucius
Yes
Denominations/Faiths represented
Yes
We are able to accommodate our residents' spiritual needs as requested. Spiritual advisor services are available.
Hindu
Yes
Inter denominational
Yes
Muslim
Yes
Jehovah Witness
Yes
Jewish
Yes
Methodist
Yes
Non denominational
Yes
Presbyterian
Yes
Ratana
Yes
Roman Catholic
Yes
Salvation Army
Yes
Sikh
Yes
Shinto
Yes
(Other comments)
Yes
Weekly Catholic Priest Every third thursday the Anglican Minister visits
Updated: 15 Nov 2018
Distances
Distances
Location
Distance
Details
Public Transport
0.25 Km
top of Clare Place
Shops
1.00 Km
Panmure
Mall
4.00 Km
Sylvia Park
Parks
2.00 Km
Mt Wellington Regional Park
Library
0.00 Km
Own library Library bus
Updated: 2 Nov 2016
Credentials & Membership
The Ministry of Health conducts regular audits of Residential Care Facilities. They can be found HERE.
269