Rest Home
Carter Court Rest Home and Hospital
At a glance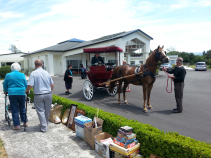 Vacancy

No

Name

Carter Court Rest Home and Hospital

Category

Rest Home

Address

Carter Court Rest Home
95-97 Pembroke Street
Carterton
Carterton 5713

Region

Wairarapa

Phone

Fax

Mobile

Email

Web
Personnel
Manager

Jo McDonald - (06) 379 8075

Owner

Carter Society Incorporated - (06) 379 8075

Tenancy Manager

Jo McDonald - (06) 379 8075

Nurse Manager

Lynley Batson - (06) 379 8075
Other services

To provide and maintain quality homely accommodation for people over 60 years of age, who are in need of care and attention. Maintaining respect, privacy and responding to cultural needs are central to the way we work.
Service/Facility Details
Service/Facility Details
Detail
Status
Contract with DHB
Yes
Certification
Yes
ORA Applies
No
Updated: 23 Sep 2019
Bed and Vacancy Details
Bed and Vacancy Details
Detail
Status
Approximate number of beds at this level of care
27
Vacancy
No
Impending vacancy
No
Premium Room Charges
Some Rooms from $11.00/day up to $11.00/day as at 08 Aug 2022
MOH Certification and Audit Report
View MOH certification and audit report (opens in a new tab)
Extra admission requirements due to COVID-19
Yes
Updated: 10 Aug 2022
Personnel
Personnel
Type
Hours Per Week
Status
Details
Registered Nurse
Yes
24 hour Registered Nurse
Enrolled Nurse
Yes
Healthcare Assistants/Caregivers
Yes
Physiotherapist
0.00
Negotiable
When required
Occupational Therapist
0.00
Negotiable
When required
Social Worker (on site)
0.00
Negotiable
Focus
Diversional Therapist
Yes
One Diversional Therapist and one assistant
Activities Co-ordinator
Yes
Diversional Therapist
Hairdresser
Yes
Purpose built room. Hairdresser visits on a weekly basis. Residents can use their preferred hairdresser by arrangement.
Podiatrist
Yes
Weekly
Dietitian
Yes
Comes annually and is available on request.
Accredited Visitors
Yes
WOOPS
Kaumatua
Yes
Available on request
Chaplain/Spiritual Advisor
Yes
All ministers available on request
Other Personnel
Negotiable
As required
Updated: 23 Sep 2019
Specialities or Areas of Expertise
Specialities or Areas of Expertise
Specialities or Areas of Expertise
Status
Details
Oxygen Management
Yes
Gastronomy/Nasogastric Management
Yes
Bariatric (Care of the very overweight)
Yes
Palliative Care (Contracted)
Yes
End of Life/Palliative Care
Yes
Wound Care
Yes
Available through Wairarapa District Health Board
Diabetic Care
Yes
Diabetic Association
Continence Advice
Yes
Available through Continence Provider and Wairarapa District Health Board
Stomal Therapy
Yes
Available through Wairarapa District Health Board
ACC Rehabilitation
Yes
Tracheotomy Care
Yes
Infection Control
Yes
Psychiatric Care
Yes
Mental Health, Wairarapa District Health Board
Clinical Management
Yes
Updated: 23 Sep 2019
Respite, Carer Support or other Short Stay
Respite, Carer Support or other Short Stay
Respite, Carer Support or other Short Stay
Status
Details
Respite
Yes
We have a dedicated comfortable respite room with kitchenette, toilet, lounge and separate bedroom.
Other Short Stay Programme
Yes
High Care Needs
Yes
Subsidised
Yes
Through the local NASC agency
Private Paying
Yes
We are happy to take people who wish to pay privately
Booking can be made in advance
Yes
Updated: 23 Sep 2019
Features
Features
Feature
Status
Details
May Bring Own Furniture
Yes
Rooms can be personalised with resident's personal belongings
Single Rooms
Yes
All rooms are single
Rooms suitable for a couple
Yes
By arrangement/negoiation
Ensuite
Yes
16 Rooms are Ensuited
Alcohol Permitted
Yes
Yes
Pets In Residence
Yes
Fish and budgies, a resident's cat and Penny the dog who visits daily.
Negotiate To Bring Own Pet
Yes
Phone Access In Own Room
Yes
To all rooms, a cordless phone is available for residents and visitors. There is also a private room available to make phone calls in.
Wifi
Yes
Wifi access is available
Resident can adjust heating in own room
Yes
Heating in each room and all communal areas
Cater for under 65 yrs with Disability
Yes
Lounges/seating areas
Yes
One large lounge, 1 smaller lounge
Gay / LGBT IQ Friendly
Yes
Primary Health Funded Short Term Care
Yes
Provide End of Life/Palliative Care
Yes
Palliative Care Contract
Yes
Day Programme for day stay clients
Yes
Day activity programme available 2 days per week for persons in the community, pick up and drop off in Carterton available.
Outings
Yes
Weekly, part of the Recreation Programme
Whanau Room
Yes
With tea and coffee making facilities.
Maori Kaupapa
Yes
Residents Committee
Yes
Resident meetings held monthly. These meeting are chaired by an independent person.
Newsletter
Yes
Newsletter produced (in large print)
Policy for management of challenging behaviour
Yes
Confused Residents
Yes
Rural Setting
Yes
Park like grounds,orchard, vegetable gardens and lovely views of the ranges.
Smoking Permitted
Yes
Yes, outside under cover.
Semi-Secure
Yes
Security cameras at the main entrance.
Updated: 23 Sep 2019
Special Features
Special Features
We are community owned and governed facility providing rest home and hospital level care, short term respite care, palliative care and health recovery. Our facilities are set in large park like grounds, with an orchard,vegetable gardens and a scented pathway. There is a day activity program facilitated by a Diversional Therapist, qualified care staff supported by 24 hour Registered Nurse care, all committed to providing person centered care.

Manager, Rae Andrews. Nurse Manager Lynley Batson.
Updated: 23 Sep 2019
Interests & Activities
Interests & Activities
DAILY RECREATION PROGRAMME:
* Morning and afternoon Sessions
* Daily newspaper reading
* Weekly Outings and several different entertainment options monthly (poetry readings, speakers, children's concerts etc)
* Monthly guest speakers
* Arts/crafts/Games daily
* Cooking programme twice weekly
* TV and radio available for Residents
* Sunday Church services
* Monthly Communion
* Regular music therapy/singing
* Several Guest Entertainers monthly (music, poetry reading, children's concerts etc)
* Library service – fortnightly visit with large print books available
* Happy hour for birthdays and special occasions and once a month for staff and residents.
* Piano available
* Podiatrist, hairdresser weekly

Home-cooked meals.

Park-like grounds, with rural outlook.
Classical Music, Mah Jong, Music
Updated: 23 Sep 2019
Additional Information
Additional Information
Topic
Details
What's included in your fees and what's not
Not included in fees are podiatrist, hairdresser, clothing, personal items such as toiletries and treats.
Staffing qualifications and details
24 hour Registered Nurse care. Education programme and support available for home assistants.
Details about meals
Home cooked meals served to each Resident daily to suit nutritional needs. A menu planner is completed for each Resident upon admission. Breakfast in bed option.
Updated: 23 Sep 2019
Languages Spoken
Languages Spoken
Language
Status
Details
English
Yes
Interpreter
Yes
Maori - Te Reo
Yes
Available if needed
Sign Language
Yes
Available if needed
Updated: 23 Sep 2019
Religious/Spiritual Affiliations
Religious/Spiritual Affiliations
Religious/Spiritual Affiliations
Status
Details
Anglican
Yes
Baptist
Yes
Christian
Yes
Inter denominational
Yes
Methodist
Yes
Presbyterian
Yes
Roman Catholic
Yes
Salvation Army
Yes
Updated: 23 Sep 2019
Distances
Distances
Location
Distance
Details
Public Transport
1.50 Km
Carter Court has its own van with wheelchair transport and 1 car. Other mobility services for outings can be arranged.
Shops
1.00 Km
Easy walking from the home.
Mall
0.00 Km
N/A
Parks
1.50 Km
Easy walking distance.
Library
1.50 Km
Easy walk to library and there are regular visits for those who want to visit. We also have our own library.
Updated: 23 Sep 2019
Credentials & Membership
The Ministry of Health conducts regular audits of Residential Care Facilities. They can be found HERE.
175