Brooklands Rest Home and Memory Care
At a glance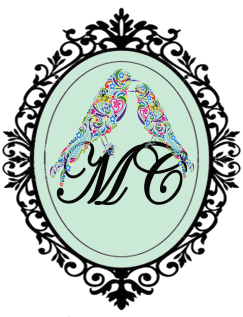 Vacancy

Yes

Name

Brooklands Rest Home and Memory Care

Category

Rest Home

Address

22 List Street
Welbourn
New Plymouth 4310

Postal Address

22 List Street
Welbourn
New Plymouth 4310

Region

Taranaki

Phone

Fax

Email
Personnel
Manager

Heather Marshall - 0272035712

Owner

Dementia Specialists Limited
Other services
Brooklands Rest Home and Memory Care is a compact facility on a quiet residential street in New Plymouth, that provides quality rest home and dementia care. We value our residents and the work we do to provide client-centred care. We recognise that each person is an individual with their own needs, preferences and contributions to make. We promote the self-worth of residents, encourage optimum levels of independence, foster a comfortable, home-like and safe environment, and treat all residents with dignity and respect.
Service/Facility Details
Service/Facility Details
Detail
Status
Contract with Te Whatu Ora
Yes
Certification
Yes
ORA Applies
No
Updated: 17 Oct 2016
Bed and Vacancy Details
Bed and Vacancy Details
Detail
Status
Approximate number of beds at this level of care
13
Vacancy
Yes
We offer Permanent Care, Short Term Care. We welcome you to get in touch and come see for yourself the wonderful family-orientated facility.
Impending vacancy
Yes
Short stay considered
Yes
Premium Accommodation Charges
No
MOH Certification and Audit Report
View MOH certification and audit report (opens in a new tab)
Extra admission requirements due to COVID-19
Unknown
Updated: 6 Dec 2023
Testimonials
Testimonials
Hi my name is ***, I have both of my parents in Brooklands Rest Home and Memory Lane.
I'm really impressed with the level of care that my parents get from the Staff. They seem genuinely interested in making sure that they're both comfortable.
It must be difficult to deal with my Dads dementia. The Staff are very understanding with how he reacts to different situations and seem to deal with it very well, and in a professional manner.
I really like that he can dish his meals up for himself, and is free to walk around in his area. I think it helps a lot that each room in Memory Lane is different from one another. It makes it easier for Dad to know which room is his.
I really appreciate that they take extra effort with my Dad and his excessive shaving problems. It makes it a lot easier on me to keep his shaver safe and not get destroyed every week.
My Mum is unwell, and I find Staff have been amazing at checking on her regularly to make sure that she's OK. It has made it alot easier for Mum to settle into her new Home, and feel comfortable with the Staff. This has been a worry off my mind.
She has been very happy that she can personalise her room, and she is always commenting on how lovely the meals are.
The Clinical Services Manager has been very supportive with Mums medical problems, and helped Mum and I write down her wishes on how to take care of her when the inevitable happens, and I know she will be treated with dignity and care.
I'm made to feel welcome everytime I come in and I find all Staff in both the Rest Home and Memory Lane very friendly and helpful.

Updated: 27 May 2017
Personnel
Personnel
Type
Hours Per Week
Status
Details
Registered Nurse
40
Yes
There are two Registered Nurses providing clinical oversight of care provided to the residents by our very experienced and skilled caregivers. The Registered Nurses carry out clinical assessments and liaise with members of the interdisciplinary team.
Enrolled Nurse
No
Healthcare Assistants/Caregivers
Yes
We have wonderful experienced and skilled caregivers who know the needs and desires of each resident well, and provide exemplary care.
Physiotherapist
Yes
We have our own contracted physiotherapist who works with the Registered Nurses to provide appropriate assessment and care planning.
Occupational Therapist
Yes
We work closely with the Occupational Therapy Department at Taranaki Base Hospital as needed.
Diversional Therapist
Yes
Our Diversional Therapist is very experienced, and skilled at providing a diverse range of activity programmes tailored to meet the individual wishes of each resident.
Hairdresser
Yes
The Hairdresser visits regularly. Prices are available on request.
Podiatrist
Negotiable
The Podiatrist visits approximately every 6 weeks and the cost is met by the resident, unless prescribed by the GP.
Dietitian
Yes
We have access to a dietician who assists with menu planning and liaises with the Registered Nurses to provide specific diets for residents as required.
Accredited Visitors
Negotiable
Kaumatua
Negotiable
Chaplain/Spiritual Advisor
Yes
We have a volunteer chaplain/resident advocate, who visits regularly and is available to provide support as required.
Updated: 18 Oct 2016
Respite, Carer Support or other Short Stay
Respite, Carer Support or other Short Stay
Respite, Carer Support or other Short Stay
Status
Details
Respite
Yes
Carer Support
Yes
Subsidised
Yes
Private Paying
Yes
Booking can be made in advance
Yes
Updated: 17 Oct 2016
Features
Features
Feature
Status
Details
May Bring Own Furniture
Yes
Single Rooms
Yes
Rooms suitable for a couple
Yes
Alcohol Permitted
Yes
Pets In Residence
Yes
Phone Access In Own Room
Yes
Residents have access to a telephone in the dining room & to the mobile phone. You are welcome to have your own personal phone installed, however all costs related to personal phone must be met by the resident or family.
Resident can adjust heating in own room
No
Brooklands has gas heating throughout the public areas of the Rest Home and fixed heating in the residents rooms and bathrooms, which is monitored by staff to ensure a safe temperature level is maintained.
Cater for under 65 yrs with Disability
Yes
Lounges/seating areas
Yes
Primary Health Funded Short Term Care
Yes
Provide End of Life/Palliative Care
Yes
Day Programme for day stay clients
Yes
Outings
Yes
Whānau Room
No
Can be arranged.
Residents Committee
Yes
Newsletter
Yes
Policy for management of challenging behaviour
Yes
Confused Residents
Yes
Smoking Permitted
No
Although permitted outside
Updated: 17 Oct 2016
Special Features
Special Features
A small, friendly rest home.

Caring staff, companionship, with excellent personal and medical care.

Brooklands home, a purpose built facility is 'U' shaped in design. This has created an 'easy living' floor plan so that residents only have short distances to walk to living areas and ammenitites. A centrally located outdoor deck is frequently used and is popular with staff and residents alike. In addition to the secure, sunny outdoor area in the Dementia Home - Memory Lane.

Please ask to see our 'Residents Orientation Folder' for further detailed information.


Updated: 18 Oct 2016
Interests & Activities
Interests & Activities
Our Recreational Therapy programme includes individual and group activities, has creative and intellectual components and includes regular supervised outings in our Facility van and visits from a variety of entertainers. Examples of our interests and activities include:

Activity programme, Advocate, Age Concern, Big print books, Bingo, Blind Foundation, Board games, Bowls, Breakfast in bed, Canine friends, Cards, Care and Craft, Concerts, Craft, Entertainers, Entertainment, Exercises, Fax, Games, Garden, Gardening, Happy hour, Housie, Library, Meal choices, Minibus, Movies, Music, Outings, Park, Parkinson's Society, Parties, Quizzes, Reading, Recreation, Religious services, RSA, Shopping, Sing-a-longs, Visitors, Video.

In addition to the above, Residents are encouraged to participate in 'normal' household activities, including laundry, baking, setting the table, so they retain a sense of self-value and independence.
Updated: 18 Oct 2016
Additional Information
Additional Information
Topic
Details
What's included in your fees and what's not
Please see the manager for details of additional fees.
Staffing qualifications and details
There is always a minimum of two staff available to provide care. Staffing levels are set by the Manager according to assessed resident need.
Details about meals
As a guideline, Breakfast 8am, Morning Tea 10am, Lunch/Hot Dinner 12MD, Afternoon Tea 2.00pm Tea 5pm, Supper 7.30pm. Though Residents may eat their meals whenever and where ever they wish. Cultural or spititual food preferences, food dislikes or any allergies are catered for.
Updated: 18 Oct 2016
Languages Spoken
Languages Spoken
Language
Status
Details
English
Yes
Updated: 18 Oct 2016
Religious/Spiritual Affiliations
Religious/Spiritual Affiliations
Religious/Spiritual Affiliations
Status
Details
Anglican
Yes
Regular services
Inter denominational
Yes
Regular church services are advertised on the Residents' Notice Board for those that wish to attend.
Non denominational
Yes
Presbyterian
Yes
Regular services
Roman Catholic
Yes
Regular services
Updated: 18 Oct 2016
Distances
Distances
Location
Distance
Details
Mall
4.00 Km
4 km approx to City Centre
Parks
0.00 Km
The Facility boundary is Brooklands Park
Library
4.00 Km
Public Library in city centre. We have a library service where an individual selection of books are available & are renewed regularly. Special needs, eg large print books & books on special areas of interest are catered for. Talking books, also available.
Updated: 18 Oct 2016
The Ministry of Health conducts regular audits of Residential Care Facilities. They can be found HERE.