Rest Home
Amberley Resthome & Retirement Studios
At a glance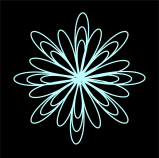 Vacancy

Soon

Care Apartment Vacancy

Soon

Name

Amberley Resthome & Retirement Studios

Category

Rest Home

Address

1 Hilton Drive
Amberley
Amberley 7410

Postal Address

Same as above

Region

Canterbury

Phone

Fax

Email

Web
Personnel
Manager

Tracey Dimmock-Rump - (03) 314 9250

Owner

Tracey Dimmock-Rump - (03) 314 9250

RN

Christine Fellows - (03) 3149250

Reception

Erica Collins - (03) 314 9250
Other services
Photos
Map
Downloads
Reviews
Given the current COVID-19 environment we have temporarily disabled our 'feedback' feature. We apologise for any inconvenience.

"It is our philosophy here at Amberley Rest Home and Retirement Studios to promote a quality lifestyle for our residents in a supportive environment, encouraging our residents to maintain independence in a safe, comfortable care setting. All residents are treated as individuals shown patience, dignity and respect".
Service/Facility Details
Service/Facility Details
Detail
Status
Contract with DHB
Yes
Certification
Yes
ORA Applies
No
Updated: 5 Apr 2019
Bed and Vacancy Details
Bed and Vacancy Details
Detail
Status
Approximate number of beds at this level of care
9
Vacancy
Soon
Peaceful rural living come and enjoy the views. Please contact Tracey on 03 314 9250 or 0274 714161 for information or a viewing as we welcome all enquiries.
Impending vacancy
Yes
Premium Room Charges
Some Rooms as at 16 Jun 2021
MOH Certification and Audit Report
View MOH certification and audit report (opens in a new tab)
Extra admission requirements due to COVID-19
Yes
Updated: 12 Aug 2022
Care Apartment Bed and Vacancy Details
Testimonials
Testimonials
"This is home" Joan 2018.

"What a wonderful place and the meals are beautiful" Daphne 2022.

" I really enjoyed my respite stay here, I'll be back" Rose 2022.

"Thank you for such a lovely stay. You made me feel so very welcome. I look forward to visiting for lunch and some activities especially the scrabble group. Your time spent with me is so appreciated thank you again". Robynne, March 2022
Updated: 8 Mar 2022
Personnel
Personnel
Type
Hours Per Week
Status
Details
Registered Nurse
24
Yes
Chris Fellows 03 314 9250
Nurse Practitioner
Negotiable
Enrolled Nurse
30
Yes
Kellie Jessup
Healthcare Assistants/Caregivers
Yes
We have a wonderful care team some of whom who have been with the facility for over 10 years. Our staff have completed their Level 3 and or Level 4 Health and Wellbeing Certificates.
Physiotherapist
Yes
We are able to access the local Physiotherapist who is located only 2 mins away.
Occupational Therapist
Yes
When required we can access.
Social Worker (on site)
Negotiable
However we work in very closely with Older Persons Health and can access this service at anytime.
Diversional Therapist
Yes
Erica is our qualified Diversional Therapist.
Activities Co-ordinator
Yes
We have regular newspaper reading, quiz, housie, word games, walking groups and sing a longs, baking and crafts. We have a 10 seater van so there are lots of outings. Table bowls in Rangiora every Monday afternoon.
Hairdresser
Yes
Accessed in Amberley Township and transport can be provided.
Podiatrist
Yes
Our friendly podiatrist Corrie attends the home once a month.
Dietitian
Yes
We use the services of Canterbury Dietitians who oversee our menus and advises on diabetic and special menus that any resident may require.
Accredited Visitors
Yes
Aged Concern, Nurse Maude Team.
Kaumatua
Negotiable
As needed or requested.
Chaplain/Spiritual Advisor
Yes
This can be arranged at any time.
Other Personnel
Yes
We have a very good rapport with our District Nurse and medical centre. Local churches provide a service fortnightly and we have local community groups come to the home. The gardening club, local ladies choir and "IHC Stars In Their Eyes Crew".
Updated: 18 Feb 2022
Specialities or Areas of Expertise
Specialities or Areas of Expertise
Specialities or Areas of Expertise
Status
Details
Oxygen Management
Yes
Staff are trained in this.
Gastronomy/Nasogastric Management
Yes
End of Life/Palliative Care
Yes
Where possible we will try and care for our residents with the support of the Nurse Maude Pallative Care Team.
IV Antibiotic Capability
Yes
At our medical centre directly across the road.
Wound Care
Yes
Chris our Registered Nurse is our wound care specialist, we are also able to access the Nurse Maude Woundcare Specialists when needed.
Diabetic Care
Yes
Diabetes for Life
Continence Advice
Yes
Ebos and BL Stringers
Stroke Rehabilitation
Yes
Stroke Team for Burwood Hospital.
ACC Rehabilitation
Yes
In conjunction with Motat our local physio.
Infection Control
Yes
We use information from a wide range of sources, HCSL Limited. IPC at Canterbury Hospital and Ministry or Health.
Psychiatric Care
Yes
North Canterbury Psych Team
Primary Rural Health Care
Yes
Community Health
Yes
Amberley Medical Centre provides this service.
Clinical Management
Yes
Chris Fellows along with Kellie Jessup our EN
Other Specialties
Yes
Aged Care
Updated: 18 Feb 2022
Respite, Carer Support or other Short Stay
Respite, Carer Support or other Short Stay
Respite, Carer Support or other Short Stay
Status
Details
Respite
Yes
Yes, when there is a bed available we are happy to provide respite care.
Carer Support
Yes
We can provide day care. When there is a bed available we are able to provide short term / respite care.
Subsidised
Yes
Private Paying
Yes
Updated: 5 Dec 2013
Features
Features
Feature
Status
Details
May Bring Own Furniture
Yes
We encourage our residents to bring their own furniture to make the transition easier and to allow the residents to feel more at home, however furniture can be provided if required and is available.
Single Rooms
Yes
8 single rooms with handbasins. 1 single smaller room with TV.
Shared Rooms
Yes
We have the ability to cater for couples in our village in some rooms under an ORA agreement.
Rooms suitable for a couple
Yes
In the village
Ensuite
Yes
We have 12 ensuited rooms, 8 single rooms with handbasins and 1 single room. Being a smaller purpose built facility everyone is in close proximity to all ammenties.
Alcohol Permitted
Yes
We attempt to care for residents as if they were members of our own family and cater for their individual preferences. Some like a wine before tea. Supervision is provided.
Pets In Residence
Yes
We have 3 cats the delightful Toby and his sister Jazz and we have also aquired the neighbours cat Amber as apparently we are tooooo nice. They are very playful and always enjoy a nice warm chair or bed to lay on.
Negotiate To Bring Own Pet
Yes
We will do our best to accomodate individual needs.
Phone Access In Own Room
Yes
We have a portable phone which is available to all residents. Those who choose may have a phone in their room, at their own cost.
Wifi
Yes
It can be accessed at a small charge per month.
Resident can adjust heating in own room
Yes
Thermostatically controlled overhead heating.
Cater for under 65 yrs with Disability
Yes
If funding and other requirements are able to be met.
Lounges/seating areas
Yes
One large lounge and two sun-rooms. Residents also enjoy sitting in our reception area where they chat, read and watch the comings and goings.
Gay / LGBT IQ Friendly
Yes
Primary Health Funded Short Term Care
Yes
Provide End of Life/Palliative Care
Yes
We will do our best to cater for our residents with the support of the Nurse Maude Pallative Care Team.
Palliative Care Contract
No
However where possible we continue to care for those who may require palliative care along with the Nurse Maude Pallative Care Team.
Day Programme for day stay clients
Yes
Yes, it takes time for people to feel at home in strange surroundings. We try our best to make them feel accepted and part of our home.
Outings
Yes
We have regular outings and the residents enjoy afternoon tea out or even lunch and their weekly indoor bowls challenge against other resthomes.
Whanau Room
No
Please enquire. We will endeavour to meet your needs.
Maori Kaupapa
Yes
We have access to our local services when required.
Residents Committee
Yes
We have regular resident meetings and being a smaller facility the manager has an open door policy to residents their families and staff.
Family Committee
Yes
If required. However, we are always in contact with families on a regular ongoing basis.
Newsletter
Yes
We provide a newsletter every 3 -4 months so everyone can keep up to date with all the news.
Policy for management of challenging behaviour
Yes
We have a policy for challenging behaviour. We look at possible causes, discuss this with families and set up protocols to resolve or minimise the problems. We are more than happy to discuss any of our policies with you.
Confused Residents
Yes
The Clinical Manager has a background working in mental health. This has provided an excellent platform for supporting any of our residents who are confused. Re-assessment will be sought if required to ensure the residents safety and well-being.
Rural Setting
Yes
We are located in the Amberley township, but we have a rural outlook across farmland towards rolling hills.
Smokers Room
No
We have a no smoking inside policy.
Smoking Permitted
Yes
Outside the buildings only.
Semi-Secure
Yes
The building is secure at night and at other appropriate times.
Updated: 18 Feb 2022
Special Features
Special Features
We are a small rural based rest home and enjoy the comings and goings of a family home. Friends and family members drop in and spend time with us. Some join in the activities provided and often stay for a cuppa and a bite to eat. We encourage family members to be actively involved with their loved ones care and invite family in to regular events at the home. In a rural community everyone knows each other and when a visitor calls they usually see more than 1 resident.

We encourage individual interests and hobbies and also like our residents to share them with each other.
Several residents enjoy contributing to daily chores and we love the help. Setting tables, hanging out washing, folding napkins, watering the garden etc. We like everyone to feel valued.

We also understand that new residents need time to settle into their new surroundings as each come from different backgrounds, life experiences, values and beliefs. Our aim is to create a harmonious atmosphere in our home. Being a small home we can provide individualised support to each resident.

The Amberley Medical Centre provide a full range of services: Wellness Clinic, and heated physiotherapy pool.

We provide country living with city amenities, come and make our home yours.
Updated: 5 Nov 2013
Interests & Activities
Interests & Activities
Our Residents enjoy a variety of activities, we encourage as much particapation as possible. As we are a small home we are able to focus on individual preferences and we enjoy regular themed days.
Some enjoy scrabble, housie, circle bowls, gardening and shopping days. Others enjoy reading and music.

Birthdays are always celebrated and we love to spoil the birthday person with a cake and a song.

Our van is used weekly for shopping trips, drives and afternoon tea excursions which are enjoyed by all our residents.

Our home is purpose built and all rooms are in close proximity to the main lounge and kitchen. Studio rooms flow out into the courtyard where residents can sit and enjoy over 100 different variety of roses. The kitchen is well appointed so you can smell the aromas of freshly baked goods and dinner cooking all day.

Friends and family are always welcome here at Amberley Resthome and Retirement Studios and most people come and visit more than one person so it can become a very social occasion.

We can provide email, internet and fax facilities where needed and a residents line is available for personal phone calls.

In house activities include music, indoor bowls, cards, videos, board games, sing a longs, word finds, crosswords, word morph, newspaper reading, exercises, housie, card making, craft, knitting group and lots more.

Community interests/activities are many and varied.
RSA, Outdoor Bowls, Sewing Circle, St. Johns, Garden Club, Welcome Club, Bridge Club, Lions, 3 graded walking groups, Painting/Art Group, Good Companions, Cricket/Squash/Rugby/Tennis Clubs, Craft Group, District Library, Billiards., Art, Indoor Games, Never Alone Club, Lions, Indoor Games, BBQ, Board games, Bowls, Activity programme
Updated: 24 Jan 2020
Additional Information
Additional Information
Topic
Details
What's included in your fees and what's not
Fees and details are available by contacting Tracey. 03 314 9250
Staffing qualifications and details
Most of our caregivers are locals and are already known by the residents. Staff are very supportive and do their best to ensure residents are happy, warm and feel safe. Our staff are offered upto date industry based training and are encouraged to complete their certificates in Health and Wellbeing level 3 and 4.
Details about meals
We provide home cooked meals, where we try to cater for all individual likes and dislikes. Where possible we will offer an alternative if required. Home baking features at morning and afternoon teas. Our hot meal is served at midday with a lighter option at night. Breakfast is served in bed from 7.15am onwards.
Associated Complexes
Amberley Retirement Village 2013 Limited. Amberley Resthome 2013 Limited
Updated: 5 Apr 2019
Languages Spoken
Languages Spoken
Language
Status
Details
English
Yes
Fijian
Yes
Fijian Indian
Yes
Interpreter
Yes
We have access to interpreter services.
Japanese
Yes
Limited
Updated: 24 Dec 2018
Religious/Spiritual Affiliations
Religious/Spiritual Affiliations
Religious/Spiritual Affiliations
Status
Details
Anglican
Yes
Baptist
Yes
Christian
Yes
Inter denominational
Yes
Methodist
Yes
Presbyterian
Yes
Roman Catholic
Yes
Salvation Army
Yes
Updated: 23 Feb 2015
Distances
Distances
Location
Distance
Details
Public Transport
0.20 Km
Public transport is available 3 days per week and the community bus is available for trips to Christchurch. We arrange transport in our own mini van and attempt to meet individual needs.
Shops
0.20 Km
Local dairy, post shop and Kiwi Bank, Craft Shop, Westpac Bank, Hairdressers, Pharmacist, Fish & Chip shops, Supermarket, Clothing Shop, Fruit & Vege Shop, Garden Centre, Petrol Stations, Stock Agents and an abundance of local cafe's and restaurants.
Mall
0.20 Km
Amberley Township has an abundance of different shops up and down the main road.
Parks
0.20 Km
Chamberlain Park and Amberley Domain are popular places to visit.
Library
0.20 Km
A well stocked community library is just a 100 metres from the rest home. We have a very good selection of large print books for our residents , and the library also provide a selection of books and magazines monthly for residents to enjoy.
Updated: 24 May 2018
Credentials & Membership
The Ministry of Health conducts regular audits of Residential Care Facilities. They can be found HERE.
1114