Rest Home
At a glance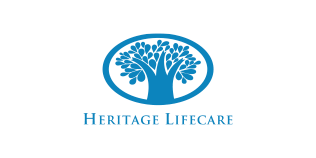 Vacancy

Yes

Name

St Johns Hill Lifecare

Category

Rest Home

Address

2 Virginia Road
Saint Johns Hill
Whanganui 4500

Postal Address

Same as above

DHB

Whanganui

Phone

Email

Web

Facebook
Personnel
Manager

Sue Walker - 021 166 1468
Other services
When it comes to everyday life, St Johns Hill makes it easy with Rest Home, Hospital, Day Programme, Respite, Intermediate and Palliative Care. The well-appointed rooms overlook the Whanganui River and surrounding countryside and come complete with a nurse call system and WiFi.

Part of the close-knit town of Whanganui, St Johns Hill is set amongst beautifully landscaped gardens, just a short drive from the town centre, where you'll find all the essentials, including a pharmacy and library.

We offer everything from physiotherapy to podiatry and hairdressing. We have a range of recreational activities including happy hour and board games. Our Care Home van is also always on hand for outings.
Service/Facility Details
Service/Facility Details
Detail
Status
Contract with DHB
Yes
Certification
Yes
ORA Applies
No
Updated: 25 Aug 2020
Bed and Vacancy Details
Bed and Vacancy Details
Detail
Status
Approximate number of beds at this level of care
31
Vacancy
Yes
We welcome enquiries, you are invited to view our facility any time between 9.00am and 4.30pm daily
Impending vacancy
No
Premium Room Charges
Some Rooms from $17.00/day up to $25.00/day as at 18 May 2022
MOH Certification and Audit Report
View MOH certification and audit report (opens in a new tab)
Extra admission requirements due to COVID-19
Please enquire
Updated: 23 Jun 2022
Personnel
Personnel
Type
Hours Per Week
Status
Details
Registered Nurse
Yes
Experienced Registered Nurse on site 24 hrs. a day 7 days a week.
Healthcare Assistants/Caregivers
Yes
All caregivers have completed or currently completing their Career force Certificate in Health and Wellbeing.
Physiotherapist
Yes
Visits once a fortnight
Occupational Therapist
Negotiable
Diversional Therapist
Yes
Divisional Therapist five days a week
Activities Co-ordinator
Yes
Seven days a week
Hairdresser
Yes
Visits once a week in our Salon.
Podiatrist
Yes
A Podiatrist visits every six weeks
Dietitian
Negotiable
Accredited Visitors
Negotiable
Kaumatua
Yes
Chaplain/Spiritual Advisor
Yes
Regular church services are held in our beautiful Chapel.
Other Personnel
Negotiable
Updated: 25 Aug 2020
Specialities or Areas of Expertise
Specialities or Areas of Expertise
Specialities or Areas of Expertise
Status
Details
Oxygen Management
Yes
All our R/Ns are qualified in oxygen management for our residents that require oxygen and work under the guidance of the GP.
End of Life/Palliative Care
Yes
We provide End of Life/Palliative Jo our Clinical Nurse leader works in conjunction with other health professionals experienced in this field.
Wound Care
Yes
Diabetic Care
Yes
Continence Advice
Yes
Infection Control
Yes
Updated: 25 Aug 2020
Respite, Carer Support or other Short Stay
Respite, Carer Support or other Short Stay
Respite, Carer Support or other Short Stay
Status
Details
Respite
Yes
Carer Support
Yes
Other Short Stay Programme
Yes
We provide day care programme
Subsidised
Yes
Private Paying
Yes
Please discuss this with Sue, our Facility Manager
Booking can be made in advance
Yes
Updated: 25 Aug 2020
Features
Features
Feature
Status
Details
May Bring Own Furniture
Yes
Every room is fully furnished, if you would like to bring extra furniture in please discuss this with Sue
Single Rooms
Yes
All our rooms are single with ensuite.There is a call bell beside the bed and in the ensuite.
Rooms suitable for a couple
Yes
We have double rooms to accommodate couples.
Connecting Rooms
Yes
Yes we have connecting rooms with ensuite between the rooms.
Ensuite
Yes
Most rooms have there own ensuite with toilet shower and hand basin.
Alcohol Permitted
Yes
We have residents happy hour every week. We have a social hour each day at four thirty for residents and sherry is provided.
Pets In Residence
Yes
We do have two residing cats in the facility.
Negotiate To Bring Own Pet
Yes
Please discuss this with Sue, our Facility Manager
Phone Access In Own Room
Yes
Residents are able to have private phones in there rooms.
Wifi
Yes
Wifi is available for residents.
Resident can adjust heating in own room
Yes
All our rooms are heated by radiators.
Cater for under 65 yrs with Disability
Yes
Please feel free to contact Sue Walker the Facility manager to discuss your specific requirements.
Lounges/seating areas
Yes
We have a large lounge available to our residents with panoramic views that overlook the river and city. We have a small private library for residents use with seating.
Gay / LGBT IQ Friendly
Yes
Primary Health Funded Short Term Care
Yes
As above
Provide End of Life/Palliative Care
Yes
We provide End of life/Palliative care Jo our clinical leader is very experienced in Palliative care.
Day Programme for day stay clients
Yes
We offer day care to residents please fell free to contact Sue for further information.
Outings
Yes
We provide outings for residents each week and have staff that will assist residents getting in and out of the van. Our van is equipped with a hoist for transfer of wheelchairs on to the van.
Whanau Room
Yes
We have a whanau room available for family and relatives to use.
Maori Kaupapa
Yes
Please discuss with Sue, our Facility Manager
Residents Committee
No
We hold meetings for residents every two months. We invite all residents to these meetings.
Family Committee
No
We hold meetings for relatives every three months. We invite all relatives to these meetings.
Newsletter
Yes
News letter is quarterly.
Policy for management of challenging behaviour
Yes
Please discuss with Jo our Clinical Nurse Leader.
Confused Residents
Yes
As above
Rural Setting
Yes
The views from this facility are beautiful and overlook the Wanganui river and surrounding countryside.
Smoking Permitted
Yes
Please discuss with management
Updated: 25 Aug 2020
Special Features
Special Features
We overlook the Wanganui River and have Panoramic views off the city and the surrounding countryside.
Large accessible tranquil gardens and orchard for resident and family members to enjoy.
Updated: 25 Aug 2020
Interests & Activities
Interests & Activities
We provide an activity programme seven days a week for residents included in the program is Entertainment and Entertainers, Happy Hour, Exercises, Church Services, Canine Therapy, Housie, Van outings, Big Books, Daily Newspaper Reading, Cooking, Board Games, Quizzes, Men's Group.
Updated: 2 May 2022
Additional Information
Additional Information
Topic
Details
What's included in your fees and what's not
Please contact management for details.
Staffing qualifications and details
We have Registered Nurses on site 24hrs a day. All our care staff are trained with Career force for Certificate in Health and Wellbeing.
Details about meals
All our meals are cooked on the premises.Our menus are devised and reviewed by a dietician. Our main meal is served at midday with a lighter meal in the evening. We have a winter and summer menu and endeavor to meet the individuals preferences and medically required dietary needs.
Updated: 25 Aug 2020
Languages Spoken
Languages Spoken
Language
Status
Details
English
Yes
Filipino
No
We have Filipino staff that are able to speak the Filipino language if required.
Interpreter
No
We will arrange an Interpreter if a resident requires this service.
Updated: 25 Aug 2020
Religious/Spiritual Affiliations
Religious/Spiritual Affiliations
Religious/Spiritual Affiliations
Status
Details
Anglican
Yes
Inter denominational
Yes
Church Services are held weekly in our Chapel and all are welcomed to attend.
(Other comments)
Yes
Updated: 25 Aug 2020
Distances
Distances
Location
Distance
Details
Public Transport
0.20 Km
Public transport is within walking distance.
Shops
0.51 Km
St Johns Hill shopping centre is within walking distance of the Facility.
Mall
Mail can be left daily at front reception for posting.
Parks
0.50 Km
Virginia Lake and the Winter Gardens are within walking distance of the Facility.
Library
2.80 Km
We have a visiting library that bring large print books for residents to read.The main library is 2.8kms away.
Updated: 25 Aug 2020
Credentials & Membership
The Ministry of Health conducts regular audits of Residential Care Facilities. They can be found HERE.
11297