Rosaria Rest Home 罗莎丽娅养老院
At a glance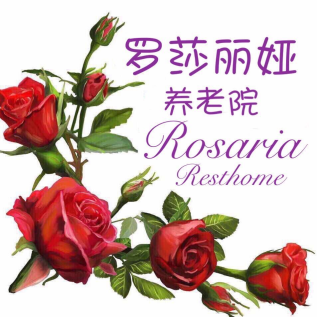 Vacancy

Yes

Name

Rosaria Rest Home 罗莎丽娅养老院

Category

Rest Home

Address

Rosaria Rest Home
23 Roberton Road
Avondale
Auckland 1026

Postal Address

Same as above

Region

Auckland

Phone

Email
Personnel
Manager

Jian Han - 02102216849

Owner

Frank Liu - 021382298

Company

Rosaria Rest Home 2006 Ltd
Rosaria Rest Home is about providing a professional service to our Chinese residents (Chinese meals and both Mandarin and Cantonese language中餐,普通话,粤语及英语服务) but with a personal touch you can only find in those who truly care.罗莎丽娅养老院
Service/Facility Details
Service/Facility Details
Detail
Status
Contract with Te Whatu Ora
Yes
Certification
Yes
ORA Applies
No
Updated: 16 Oct 2019
Bed and Vacancy Details
Bed and Vacancy Details
Detail
Status
Approximate number of beds at this level of care
26
Vacancy
Yes
sunny room fully furnished with a hand basin.Ensuite Secure gate Chinese staff, Chinese meals
Impending vacancy
Yes - one more single room
Short stay considered
Yes
Premium Accommodation Charges
Some Rooms as at 15 Nov 2023
MOH Certification and Audit Report
View MOH certification and audit report (opens in a new tab)
Extra admission requirements due to COVID-19
Yes
Updated: 1 Dec 2023
Personnel
Personnel
Type
Hours Per Week
Status
Details
Registered Nurse
37.5
Yes
9am to 5:30pm Monday to Friday full time and 24 hr on call. Experienced Chinese Nurse speaks Mandarin, Cantonese and English
Healthcare Assistants/Caregivers
Yes
Physiotherapist
Negotiable
As required on referral to the District Health Board
Occupational Therapist
Negotiable
As required on referral to the District Health Board
Social Worker (on site)
Negotiable
As required on referral to the District Health Board
Diversional Therapist
Yes
We use a consultancy DT to help us with our activities program's
Activities Co-ordinator
Yes
We have lots of different day to day activities
Hairdresser
Yes
Monthly visits, or will come in if their is a special requirement
Podiatrist
Yes
Monthly visits, or will come in if their is a special requirement
Dietitian
Yes
We have a Dietitian review our food annually
Kaumatua
No
We encourage multicultures
Chaplain/Spiritual Advisor
Yes
Visits often for services
Other Personnel
Yes
We have our Doctor visit every 2 weeks as well as other medical professionals
Updated: 16 Oct 2019
Specialities or Areas of Expertise
Specialities or Areas of Expertise
Specialities or Areas of Expertise
Status
Details
End of Life/Palliative Care
Yes
Diabetic Care
Yes
Stroke Rehabilitation
Yes
Infection Control
Yes
Psychiatric Care
Yes
Community Health
Yes
Clinical Management
Yes
Other Specialties
Yes
Updated: 16 Oct 2019
Respite, Carer Support or other Short Stay
Respite, Carer Support or other Short Stay
Respite, Carer Support or other Short Stay
Status
Details
Respite
Yes
Other Short Stay Programme
Yes
Discuss with our Director Frank Liu
Subsidised
Yes
Most residents subsidized by government.
Private Paying
Yes
Accept private paying residents.
Booking can be made in advance
Yes
Updated: 16 Oct 2019
Features
Features
Feature
Status
Details
May Bring Own Furniture
Yes
Not to much as all the rooms are fully furnished. We do have storage facilities for long term residents.
Single Rooms
Yes
Big size single rooms all with vanities and all fully furnished. Some have wonderful views of the sea and the Waitakere ranges.
Shared Rooms
Yes
We do have large double rooms that could can be used by married couples
Rooms suitable for a couple
Yes
We have large double rooms for couples
Ensuite
Yes
most rooms have individual vanity and toilet
Alcohol Permitted
No
We have had residents who have experienced difficulties in the past so we have one rule for everybody.
Pets In Residence
No
Cats, birds & fish are all allowed. Please talk to our manager.
Negotiate To Bring Own Pet
No
See our manager.
Phone Access In Own Room
Yes
Some rooms already have phones in them.
Wifi
Yes
All areas are covered the Wifi signal
Resident can adjust heating in own room
No
This can be dangerous so central heating through out the Rest Home which is adjusted by staff only.
Cater for under 65 yrs with Disability
Yes
All disabilities are catered for at Rosaria.
Lounges/seating areas
Yes
We have 2 lounge areas and 2 seating areas
Gay / LGBT IQ Friendly
Yes
Provide End of Life/Palliative Care
Yes
Palliative Care Contract
No
However we are able to provide end of life care for our residents.
Day Programme for day stay clients
Yes
We offer day care for as long as the resident and family want.
Outings
Yes
We go to many differant places around Auckland.
Residents Committee
Yes
Monthly meetings with residents committee are held with management to discuss all matters concerning the Rosaria.
Family Committee
Yes
We have this regularly until a resident is settled into Rosaria and then we have annually meetings with families and or committee.
Newsletter
No
We only contact if their is a need other wise family can always check our web site to see what's been happening
Policy for management of challenging behaviour
Yes
We can manage most behavior cases as we have a very experienced management and staff
Confused Residents
Yes
We can cater for confused residents we have many years experience.
Rural Setting
No
We have sea views and views of the Waitakere Ranges mountain range
Smokers Room
No
Outside only under a large deck with chairs and a lovely view of the sea.
Smoking Permitted
Yes
Outside only.
Semi-Secure
Yes
We have an electric gate to our entrance
Updated: 16 Oct 2019
Special Features
Special Features
Rosaria Rest Home
Avondale Heights

Our Philosophy

Firstly we enjoy the services we provide at the Rosaria and we believe that if our management and staff enjoy their environment then our residents will too. Our formula is for everybody to have as much involvement in all aspects of the Rosaria's day to day activities. Because of our experience of 18 years we know the small things make the difference and offer a very happy loving environment. Since 2006, Rosaria start to serve Chinese residents. Now all of our residents are Chinese. Mandarin, Cantonese and English are spoken. We now offer Chinese lifestyle, such as food, Chinese TV programs, etc. Rosaira also installed Wifi devices and all the areas of Rosaria are covered WIfi signal, which make residents life more convenient and joyful.

•26 bed rest home
•24 hour care, 7 days a week
•Experienced management and professional trained staff
•Respite short or long, Day programs, Dementia Care
•Small is best when it comes to care just ask our residents
•Exciting outings to many venues and one to one outings like weekly shopping trips
•Only the best New Zealand food for our residents
•Help with government subsidies and your entitlements
•Wifi signal covers all areas of Rosaria
•Chinese TV programs and Chinese Newspaper

We offer as part of our service to families and friends transport to and from the Rest Home so loved ones can have regular visits. Please read on for further details on all our services or call us on (09) 828 3284 any time 7 days a week.
Updated: 16 Oct 2019
Interests & Activities
Interests & Activities
Chinese TV,Chinese news paper,Magazines and books, Activity programme, Advocate, Age Concern, Alzheimer's Society, Anthroposophical , Aromatherapy, Art, Arthritis society, BBQ, Bingo, Board games, Bowls, Breakfast in bed, Bridge, Children, CMA, Concerts, Cooking, Craft, Dancing, Electric beds, Email, Entertainment, Exercises, Gardening, Housie, Indoor Games, Internet, Minibus, Movies, Outings, Parkinson's Society, Picnic facilities, Quizzes, Reading, Reflexology, Sing-a-longs, Videos, Church, Mah Jong, Internet
Updated: 14 Jun 2013
Additional Information
Additional Information
Topic
Details
What's included in your fees and what's not
Very competitive rates please call our Director Frank Liu on (09) 828 3284 to discuss further or email us on rosaria.resthome@gmail.com
Staffing qualifications and details
Management Team Director: Frank Liu Manager: Frank Liu Registered Nurse: Iris Li Doctor: Bingcheng Wang (GP) 10 staff Service Team Include RN, Caregivers and cooks. * All management staff are on 24 call out for emergencies.
Details about meals
All meals are prepared on site, 3 meals per day with morning tea, afternoon tea and supper. Special needs are catered for and there is plenty of variety. We use some home grown vegetables. Also fresh fish when in season. Birthdays for the residents always means a special treat and a good size cake is a must!! As now we provide Chinese lifestyle, some Chinese style food such as dumpling, wonton, steam bun, etc., would be provided some time. On occasion of some traditional Chinese festivals, some tradtional foods would be offered, such as mooncake for Mid-Autumn Festival, traiditional Chinese pudding (zongzi) for Dragon Boat Festival (Duanwu), sweet dumplings (yuanxiao) for Lantern Festival, etc.
Updated: 16 Oct 2019
Languages Spoken
Languages Spoken
Language
Status
Details
Cantonese
Yes
Cantonese Staff
Chinese
Yes
Mandarin Staff
Chinese dialect
Yes
English
Yes
Mandarin
Yes
Min Chinese
Yes
Updated: 16 Oct 2019
Religious/Spiritual Affiliations
Religious/Spiritual Affiliations
Religious/Spiritual Affiliations
Status
Details
Baptist
Yes
Buddhist
Yes
Christian
Yes
Chinese church group meeting every Tuesday,
Denominations/Faiths represented
Yes
Presbyterian
Yes
Updated: 16 Oct 2019
Distances
Distances
Location
Distance
Details
Public Transport
0.50 Km
Bus stops also train staion nearby
Shops
1.00 Km
Several Shops in Avondale
Mall
2.00 Km
New Lynn Mall
Parks
1.00 Km
Several parks near Rosaria
Library
1.00 Km
Avondale
Updated: Unknown
Credentials & Membership
Credentials & Membership
Credentials & Membership RC
Status
Details
Other details
Yes
Certification to Provide Certain Health Care Service
Updated: 16 Oct 2019
The Ministry of Health conducts regular audits of Residential Care Facilities. They can be found HERE.