Rest Home
At a glance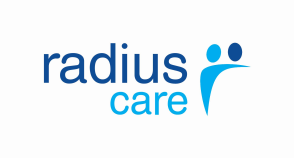 Vacancy

Soon

Name

Radius Potter Home

Category

Rest Home

Address

Potter Home
174 Bank Street
Regent
Whangarei 0112

Postal Address

Same as above

DHB

Northland

Phone

Fax

Email

Web

Facebook
Personnel
Manager

John Wade - (09) 438 2668

Owner

Radius Residential Care Ltd - (09) 353 1160

Clinical Manager

Heizel Magbanua - (09) 438 2668

Office Manager

Makayla Lings - (09) 438 2668
Other services
Photos
Map
Downloads
Reviews
Given the current COVID-19 environment we have temporarily disabled our 'feedback' feature. We apologise for any inconvenience.

Radius Potter Home provides the best in integrated health and life care.

Set in the heart of Whangarei City in beautiful park like surroundings, the home incorporates a rest home, private hospital and a dedicated unit for younger people with special needs.

For rest home residents there is a separate dining room and lounge area from the hospital and outings are organised weekly.

Our home offers a range of lifestyle options for older and disabled New Zealanders. Our dedicated registered nurses and care giving staff are experienced and trained in all aspects of these health care speciality areas.

If you are looking for a comfortable, home like ambience, with some fun and laughter Radius Potter is the place for you.
Service/Facility Details
Service/Facility Details
Detail
Status
Contract with DHB
Yes
Certification
Yes
ORA Applies
No
Updated: 26 Aug 2014
Bed and Vacancy Details
Bed and Vacancy Details
Detail
Status
Approximate number of beds at this level of care
22
Vacancy
Soon
2 room
Impending vacancy
Yes
Premium Room Charges
Some Rooms from $20.00/day up to $31.00/day as at 03 Jun 2022
MOH Certification and Audit Report
View MOH certification and audit report (opens in a new tab)
Extra admission requirements due to COVID-19
Yes
Updated: 23 Jun 2022
Testimonials
Testimonials
Just a note to say I did not have to have my wife, Audrey, away from the Potter Home to realise how much the Home and it's staff had contributed to my wife's well-being. Every single staff member - cleaners, kitchen staff, nurses had responded to Audrey and showed her that they cared for her.

Thank-you for allowing us to retain our room.

Updated: 22 Feb 2012
Personnel
Personnel
Type
Hours Per Week
Status
Details
Registered Nurse
Yes
Our facility has a registered nurse on site 24/7. During the week the Facility Manager is here who is also a registered nurse along with the Clinical Manager. A second RN also assists the AM and PM nurse from Thursday through to Tuesday
Enrolled Nurse
40
Yes
1 senior enrolled nurses
Healthcare Assistants/Caregivers
400
Yes
Dedicated and expertly trained to do what they do well
Physiotherapist
Yes
Our physiotherapist - Brian De Vetter is a weekly visit on a Tuesday.
Occupational Therapist
Yes
On request or as required
Diversional Therapist
Yes
Activities Co-ordinator
40
Yes
Roxanne (Roxie) Robinson
Hairdresser
Yes
Every Tuesday or as per request
Podiatrist
Yes
6 Weekly Cycle
Dietitian
Yes
Available on request or as required
Kaumatua
Yes
On call
Chaplain/Spiritual Advisor
Yes
Provided by the Salvation Army.
Other Personnel
Yes
Mandy Beazley - Facility Manager Christine Escusa - Clinical Manager Nina Jimmieson - Office Manager Dr Jill Rocha - Medical Practitioner - Monday and Friday and as required on arrangement.
Updated: 11 Aug 2021
Specialities or Areas of Expertise
Specialities or Areas of Expertise
Specialities or Areas of Expertise
Status
Details
Oxygen Management
Yes
Gastronomy/Nasogastric Management
Yes
Wound Care
Yes
Diabetic Care
Yes
Continence Advice
Yes
Stomal Therapy
No
but many of our registered nurses are skilled in this area.
Stroke Rehabilitation
No
But our registered nurses are capable of rehabilitation care.
Tracheotomy Care
No
but our registered nurses are capable of managing this area.
Infection Control
Yes
Surgical Followup
Yes
Psychiatric Care
No
But work closely with the mental health team at the hospital.
Updated: 11 Jun 2013
Features
Features
Feature
Status
Details
May Bring Own Furniture
Yes
We suggest residents bring a special chair or dresser. We encourage you to make the room yours with pictures and nic-nacks.
Single Rooms
Yes
Alcohol Permitted
Yes
This is kept locked in the drug room. We have a happy hour every few weeks, and if you would like to drink with your meal please let us know.
Phone Access In Own Room
Yes
A personal line can be provided at residents cost. We also provide a portable phone for residents use.
Resident can adjust heating in own room
No
The home is heated with wall heaters.
Cater for under 65 yrs with Disability
Yes
Lounges/seating areas
Yes
We have three lounges and a number of outside areas. Some of the outdoor areas are really lovely.
Outings
Yes
We visit the RSA, go to town, visit the races, go shopping, visit other homes, go to concerts, visit the town basin, have a ladies pampering day, have BBQs with sausages and beer in the garden, we are open to suggestions too!
Whanau Room
Yes
Day use only, with private phone.
Residents Committee
Yes
This is chaired by the residents.
Policy for management of challenging behaviour
Yes
Anyone can see this by asking the staff.
Confused Residents
Yes
Smoking Permitted
Yes
In designated outside areas.
Updated: 11 Jun 2013
Special Features
Special Features
Set in the heart of Whangarei City in beautiful park like surroundings, we cater for all stages with our rest home wing through to our special disabilities unit and hospital wing.

We have a purpose built unit for those with special disabilities.
Updated: 11 Jun 2013
Interests & Activities
Interests & Activities
Activity programme, Advocate, Age Concern, Alzheimer's Society, Art, Arthritis society, BBQ, Big print books, Billiards, Blind Foundation, Bingo, Board games, Bowls, Breakfast in bed, Canine friends, Cards, Care and Craft, Chapel, Children, Church, Classical Music, CMA, Concerts, Cooking, Craft, Dancing, Digital camera, Email, Entertainers, Entertainment, Exercises, Fax, Games, Garden, Gardening, Golden Oldies, Greypower, Happy Hour, , Home League, Housie, Indoor Games, Jigsaw, Lectures, Library, Lions, Massage, Men, Minibus, Minigolf, Movies, Music, Newspaper reading, Outings, Park, Parkinson's Society, Parties, Pastoral care, Petanque, Pianist, Picnic facilities, Quizzes, Reading, Roses, Rotary, RSA, Senior Citizens, Shopping, Sing-a-longs, Singing, Stroke Group, Holidays, TAB, Theatre, Travel, Vegetarian, Videos, Womens Institute
Updated: 14 Dec 2008
Additional Information
Additional Information
Topic
Details
What's included in your fees and what's not
Please contact us for further information.
Staffing qualifications and details
We have 24 registered nurse care on duty. Our staff are warm and friendly.
Details about meals
All special diets are catered for.
Associated Complexes
Radius Care is a New Zealand owned and operated company that specialises in delivering the very best levels of Rest Home and Private Hospital care for our elderly population and our young disabled who require special care.
Updated: 11 Jun 2013
Languages Spoken
Languages Spoken
Language
Status
Details
English
Yes
Fijian Indian
Yes
Filipino
Yes
Hindi
Yes
Interpreter
Yes
Maori - Te Reo
Yes
Updated: 1 Jul 2013
Religious/Spiritual Affiliations
Religious/Spiritual Affiliations
Religious/Spiritual Affiliations
Status
Details
Anglican
Yes
Baptist
Yes
Christian
Yes
Denominations/Faiths represented
Yes
Inter denominational
Yes
Service every Sunday, communion first Thursday of the month.
Jehovah Witness
Yes
Non denominational
Yes
Presbyterian
Yes
Roman Catholic
Yes
Salvation Army
Yes
Updated: 14 Dec 2008
Distances
Distances
Location
Distance
Details
Public Transport
Bus stops at front gate
Shops
0.10 Km
Supermarket across the road
Mall
1.00 Km
From main city mall
Parks
1.00 Km
Library
1.00 Km
Updated: 14 Dec 2008
Credentials & Membership
The Ministry of Health conducts regular audits of Residential Care Facilities. They can be found HERE.
405