Radius Hampton Court
At a glance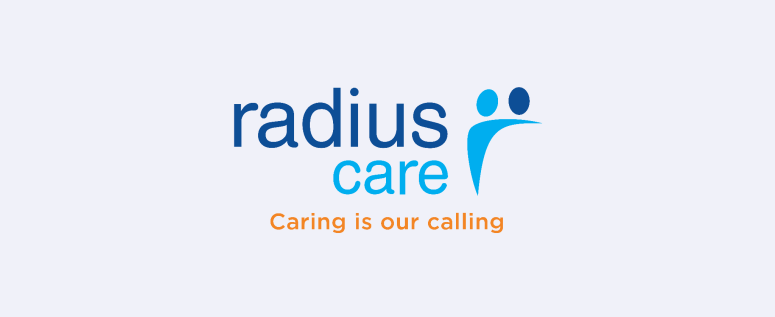 Vacancy

Yes

Name

Radius Hampton Court

Category

Rest Home

Address

80 Kensington Drive
Taradale
Napier 4112

Postal Address

Same as above

Region

Hawke's Bay

Phone

Email

Web

Facebook
Personnel
Manager

Dawnette Bailey - 021895655

Owner

Radius Care Ltd
Other services
Photos
Map
Downloads
Reviews
Set just around the corner from the Church Road Winery in Napier is Hampton Court. A mere five minute drive from the City Centre, Hampton Court is set in the quiet suburb of Knightsbridge.


Radius Hampton Court provides rest home, hospital, palliative respite care. Hampton Court provides a modern comfortable and quality living environment in a facility designed for the elderly - delivering a high standard of care with a registered nurse on duty 24 hours a day. Residents and families are encouraged to continue their lifestyle as they would before admission.

In addition to weekly visits from our house doctor and hairdresser we offer an extensive activity programme based around the interests of our residents.

Radius Hampton Court operates an open home environment allowing residents and their families the freedom to come and go and families and friends to remain involved in all aspects of our residents lives
Service/Facility Details
Service/Facility Details
Detail
Status
Contract with Te Whatu Ora
Yes
Certification
Yes
ORA Applies
No
Updated: 12 Sep 2017
Bed and Vacancy Details
Bed and Vacancy Details
Detail
Status
Approximate number of beds at this level of care
14
Vacancy
Yes
No Rest Home rooms available.
Impending vacancy
No
Short stay considered
Yes
Premium Accommodation Charges
Yes from $60.00/day up to $100.00/day as at 17 Nov 2023
MOH Certification and Audit Report
View MOH certification and audit report (opens in a new tab)
Extra admission requirements due to COVID-19
No
Updated: 1 Dec 2023
Testimonials
Testimonials
To the team at Hampton Court, many thanks for the card and for the excellent care of mum during her months at Hampton Court. Kind regards.


Updated: 12 Sep 2017
Personnel
Personnel
Type
Hours Per Week
Status
Details
Registered Nurse
168
Yes
We have a team of Registered nurses led by a Clinical Nurse Manager providing a high level of care 24 hours a day.
Healthcare Assistants/Caregivers
Yes
Our dedicated team of caregivers are committed to providing excellent individualised care.
Physiotherapist
0.00
Yes
We have a contracted Physiotherapist on site once a week to assess all residents to enhance safe mobility & keep residents as independent as possible.
Occupational Therapist
0.00
Negotiable
We work in collaboration with the Occupational therapists at the HB Hospital.
Social Worker (on site)
0.00
Negotiable
No social worker but we have a close affinity with the HB Advocacy Association and can provide a confidential advocate for residents if needed.
Diversional Therapist
No
Please see Activities Co-ordinator
Activities Co-ordinator
35
Yes
Out experienced Activities Co-ordinator is also a qualified Care giver. She provides a lively and varied array of activities & entertainment. There is also our activities assistant ensuring a high quality of interaction & exercise for residents
Hairdresser
16
Yes
We have a regular hairdresser who comes to our salon twice a week. Prices are very reasonable.
Podiatrist
Yes
We have 6 weekly podiatrist visits.
Dietitian
Yes
Radius have had all their menus designed by a qualified chef and dietician to ensure the very best variety and nutrition is provided. Special needs can be catered to on request
Kaumatua
Negotiable
As required
Chaplain/Spiritual Advisor
Yes
We have a variety of denominations who come to the facility to give church services. It is the residents option to attend these or not
Other Personnel
25
Yes
Our maintenance man is on site Monday to Friday to ensure everything is kept up to required standards. He is happy to help with small repairs, hanging pictures in the room etc on request
Updated: 12 Sep 2017
Specialities or Areas of Expertise
Specialities or Areas of Expertise
Specialities or Areas of Expertise
Status
Details
End of Life/Palliative Care
Yes
Staff are well trained in delivering end of life care. Register Nurses are qualified in the area of administration of medications appropriate to end of life needs and work closely with Cranford Hospice.
Wound Care
No
Available on request. Our nurses are trained in up-to-date wound care management.
Diabetic Care
No
Available on request.
Continence Advice
Yes
Visits regularly
Infection Control
Yes
Our nurses attend ongoing infection control training.
Clinical Management
Yes
The nursing team consists of 6 registered nurses led by a very experienced Clinical manager.
Updated: 5 May 2014
Respite, Carer Support or other Short Stay
Respite, Carer Support or other Short Stay
Respite, Carer Support or other Short Stay
Status
Details
Respite
Yes
Respite care is offered providing there are vacancies at the time it is required.
Carer Support
Yes
Hampton Court offers day care facilities for private and funded clients.
Subsidised
Yes
Private Paying
Yes
Updated: 7 Jun 2013
Features
Features
Feature
Status
Details
May Bring Own Furniture
Yes
The furniture provided by us can be moved, so the room can be furnished to your personal tastes and residents are welcome to bring their own furniture. We encourage residents to personalise the rooms.
Single Rooms
Yes
Most of our rooms are generously sized. All rooms without en suites have hand basins.
Rooms suitable for a couple
Yes
Depending on room availabilty we can sometimes arrange for adjoining rooms with a shared ensuite to be used as a two-room suite.
Ensuite
Yes
We have a mix of configurations. Some rooms have en suite toilets, some have shared en suites bathrooms and others have individual en suite bathrooms.
Alcohol Permitted
Yes
Pets In Residence
Yes
We have a resident cat who enjoys a lot of attention.
Phone Access In Own Room
Yes
By private arrangement any room can have a direct outside line at the resident's expense. We have two residents' phones.
Wifi
Yes
Wifi is available ask at reception.
Resident can adjust heating in own room
No
The home is heated through a thermostatically controlled under floor heating system
Cater for under 65 yrs with Disability
Yes
Depending on availability of beds and the level of care required.
Lounges/seating areas
Yes
We have a number of lounges of various sizes that residents are able to use. Each wing has its own small lounge in addition to the large main lounge.
Day Programme for day stay clients
Yes
Contracted and private day care
Outings
Yes
We have our own minibus and go on regular outings. Popular outings include country and historic drives and visits to the RSA and to church or morning tea at a cafe.
Whānau Room
Yes
We have several separate lounges in each wing which can be used for family functions. We do not have overnight facility for visitors.
Residents Committee
Yes
A meeting for residents to voice opinions and concerns is held at regular intervals. The residents meeting is chaired by an experienced independent advocate.
Family Committee
Yes
Family members are welcome to join the residents meeting.
Newsletter
Yes
A monthly activity planner is mailed to families and handed out to residents on a regular basis.
Policy for management of challenging behaviour
Yes
Please see the manager for details.
Confused Residents
Yes
Rural Setting
No
Radius Hampton Court is situated in a quiet residential suburb approximately 4 km from the Napier CBD and 1 km from the business centre of Taradale.
Smokers Room
No
We have an outside smoking area, which is partially under cover.
Smoking Permitted
Yes
There is an outside smoking area for residents
Updated: 12 Sep 2017
Interests & Activities
Interests & Activities
We have a varied activity programme with summer BBQs, Bingo and board games, indoor bowls, card making, flower arranging, quizzes and trips in the facility minibus.

Residents can have breakfast in bed if they want to and we can provide special diets as required
We take residents to the RSA and church each month and also have two church services in our lounge each month.

We have many entertainers who come in to sing and play and visits from school groups on occasions, and the SPCA visit us and bring an array of animals.
We have Tai Chi on Mondays and a "Sit and be fit" session on a Friday.

Our diversional therapist organises monthly outings to a popular restaurant and trips to the library.

The facility has 2 small library areas available and a computer area for those who are technically savvy.
Updated: 7 Jun 2013
Additional Information
Additional Information
Topic
Details
What's included in your fees and what's not
Details available on request.
Staffing qualifications and details
Registered Nurses on duty seven days per week 24 hours a day. Staff attend training on a regular basis.Caregivers hold caregiving certificates or are in the process of training and the required level of first aid training is in place.
Details about meals
Home cooked meals are prepared on the premises. We can cater for all dietary requirements on request.
Associated Complexes
Radius Care is a New Zealand owned and operated company that specialises in delivering the very best levels of Rest Home and Private Hospital care for our elderly population and our young disabled who require special care.
Updated: 7 Jun 2013
Languages Spoken
Languages Spoken
Language
Status
Details
English
Yes
Updated: 11 Oct 2012
Religious/Spiritual Affiliations
Religious/Spiritual Affiliations
Religious/Spiritual Affiliations
Status
Details
Anglican
Yes
Service and Communion at Hampton Court.
Non denominational
Yes
Presbyterian
Yes
Services held at Hampton Court
Roman Catholic
Yes
Communion at Hampton Court
Updated: 21 Oct 2009
Distances
Distances
Location
Distance
Details
Public Transport
0.00 Km
Shops
1.00 Km
Taradale Shopping Centre
Mall
4.00 Km
Napier Central Business District
Parks
1.00 Km
Taradale
Library
1.00 Km
Taradale
Updated: 11 Dec 2008
Credentials & Membership
The Ministry of Health conducts regular audits of Residential Care Facilities. They can be found HERE.