Rest Home
Phoenix House Rest Home and Hospital
At a glance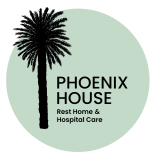 Vacancy

No

Name

Phoenix House Rest Home and Hospital

Category

Rest Home

Address

415 Kapanga Road
Coromandel
Coromandel 3506

DHB

Waikato

Phone

Fax

Email
Personnel
Manager

Riana Manuel - (07) 866 8612

Owner

Riana Manuel - (07) 866 8612
Other services


Tēna Koutou Katoa,
Phoenix House is a family owned, 20 bed resthome and 10 bed private hospital that was established in 1987. We provide long term residential care for the elderly of our immediate community and also to the wider Waikato region.
We have a registered nurse on duty 24 hours per day and we have a fantastic team of health care assistants who provide round the clock care for our residents. All health care assistants are engaged or have completed the ACE course and Clinical training online.
The Hospital is able to cater for long term hospital level care residents but we are also able to provide primary care beds for the local GP's and palliative care beds.
The following are the contracts we have with Waikato District Health Board and can be accessed by yourselves at any time:
1.ARRC Residential care (Long term hospital and resthome)
2.Residential Respite Services
3.Long Term Support-Chronic Health Conditions – Residential
4.Residential –Non Aged Long term care
5.Primary Care Inpatient Services
6.Transitional care service
7.Palliative care service
8.Day care service
9.Meals on Wheels

We work closely with the local GP's of our area and we have access to Occupational Therapists, Physio therapists and other community based services as required.
We can be contacted at any time for information or advice and always happy to have referrals. We have had our last certification audit in August 2014 and have been given 3 years on the certification cycle.
We have provided a high quality of care and service to our community for over 28 years and are always happy to go the extra mile for our residents or clients.
Ma te huruhuru ka rere te manu - Collectively we will work to provide a high quality of care to those we serve.

Service/Facility Details
Service/Facility Details
Detail
Status
Contract with DHB
Yes
Certification
Yes
ORA Applies
No
Updated: 5 Aug 2013
Bed and Vacancy Details
Bed and Vacancy Details
Detail
Status
Approximate number of beds at this level of care
20
Vacancy
No
Single room x 2
Impending vacancy
No
Premium Room Charges
No
MOH Certification and Audit Report
View MOH certification and audit report (opens in a new tab)
Extra admission requirements due to COVID-19
Please enquire
Updated: 24 Jun 2022
Personnel
Personnel
Type
Hours Per Week
Status
Details
Registered Nurse
210
Yes
24/7 cover from hospital
Healthcare Assistants/Caregivers
406
Yes
We have a very caring team of caregivers and are always well staffed. Our staff levels are consistently high to ensure the personal one on one care is available at all times. This includes a full time cook.
Physiotherapist
Negotiable
Can visit twice weekly when required. Based in Thames.
Occupational Therapist
Negotiable
As required
Activities Co-ordinator
20
Yes
4 hrs per day. Three hours of this is to provide an activity session which is meaningful and varied. Record keeping and one on one visits fill the remainder of the shift
Hairdresser
Negotiable
Visits every second Monday and provides hair cuts, perms or sets as required.
Podiatrist
Negotiable
Dietitian
Negotiable
Visits annually to ensure our menu is nutritious and meets the requirements of our clients/residents. Gives advice on any significant changes to nutritional requirements our elderly.
Accredited Visitors
Yes
RSA
Kaumatua
Yes
Local Iwi / hapu
Chaplain/Spiritual Advisor
Yes
Will visit whenever required.
Updated: 14 Sep 2016
Respite, Carer Support or other Short Stay
Respite, Carer Support or other Short Stay
Respite, Carer Support or other Short Stay
Status
Details
Respite
Yes
Carer Support
Yes
Subsidised
Yes
Private Paying
Yes
Booking can be made in advance
Yes
Updated: 14 Sep 2016
Features
Features
Feature
Status
Details
May Bring Own Furniture
Yes
Single Rooms
Yes
Rooms suitable for a couple
Yes
Alcohol Permitted
Yes
Staff control
Pets In Residence
Yes
2 cats
Negotiate To Bring Own Pet
Yes
Phone Access In Own Room
No
Hand held portable phone
Wifi
Yes
Resident can adjust heating in own room
Yes
Plus heat pumps throughout
Cater for under 65 yrs with Disability
Yes
Lounges/seating areas
Yes
Primary Health Funded Short Term Care
Yes
Provide End of Life/Palliative Care
Yes
Palliative Care Contract
Yes
Day Programme for day stay clients
Yes
Outings
Yes
Whanau Room
Yes
Maori Kaupapa
Yes
Policy for management of challenging behaviour
Yes
Confused Residents
Yes
Rural Setting
Yes
Smoking Permitted
Yes
On verandahs
Updated: 14 Sep 2016
Special Features
Special Features
Phoenix house has large landscaped gardens and is very close to the town of Coromandel. We produce all meals on site and are happy to provide for residents requests for alternatives to the menu. We are a small establishment and pride ourselves in our whanau/family atmosphere.
Updated: 14 Sep 2016
Interests & Activities
Interests & Activities
Activity programme, Big print books, Bingo, Board games, Bowls, Breakfast in bed, Cards, Dancing, Digital camera, Email, Entertainment, Exercises, Games, Garden, Happy Hour, Housie, Indoor Games, Internet, Massage, Minibus, Newspaper reading, Outings, Quizzes, RSA, Shopping, Womens Institute.
Visits from local schools and pre-schools. Singers who visit and sing to our residents.
Updated: 14 Sep 2016
Languages Spoken
Languages Spoken
Language
Status
Details
Chinese dialect
Yes
English
Yes
Maori - Te Reo
Yes
Updated: 27 Jun 2007
Distances
Distances
Location
Distance
Details
Public Transport
None
Shops
0.20 Km
Mall
Delivered
Parks
0.20 Km
Library
0.20 Km
Updated: 14 Sep 2016
The Ministry of Health conducts regular audits of Residential Care Facilities. They can be found HERE.
9331