Norfolk Lodge Resthome & Dementia Unit
At a glance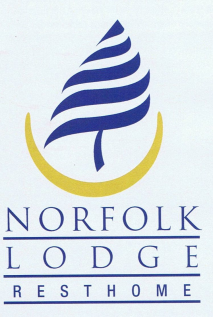 Vacancy

Yes

Name

Norfolk Lodge Resthome & Dementia Unit

Category

Rest Home

Address

Norfolk Lodge Rest Home
30 Princess Street
Waitara
Waitara 4320

Postal Address

Same as above

Region

Taranaki

Phone

Fax

Email

Web

Facebook
Personnel
Manager

Pauline Matuku - (06) 754 7016

Owner

Sarah Freeman
Other services
Set amongst Award wining gardens and just 15 km north of New Plymouth, on Princess Street Waitara, Norfolk Lodge offers Rest Home Care and secure Dementia Care in comfortable friendly surroundings. Our stately Norfolk Pine is a local landmark.

At Norfolk Lodge it's our Mission to provide a homelike environment where self-esteem is enhanced and individual needs are met. We encourage independence and expression.

Come and see for yourself, we're happy to show you through Norfolk Lodge and answer any questions of concerns you may have. Please phone and talk to us today.
Service/Facility Details
Service/Facility Details
Detail
Status
Contract with Te Whatu Ora
Yes
Certification
Yes
ORA Applies
No
Updated: 11 Jun 2020
Bed and Vacancy Details
Bed and Vacancy Details
Detail
Status
Approximate number of beds at this level of care
23
Vacancy
Yes
Impending vacancy
Yes
Short stay considered
Yes
Premium Accommodation Charges
No
MOH Certification and Audit Report
View MOH certification and audit report (opens in a new tab)
Extra admission requirements due to COVID-19
No
Updated: 11 Dec 2023
Testimonials
Testimonials
"This is a small note to thank you all for your wonderful care of and aroha for our mum Glenys during her short stay with. You all treated mum with dignity and tolerance and during her time with you she thrived. You have all done what I couldn't do, which I can never repay you enough for.
Mum is with her beloved B.J now, her husband and our Dad, and for this we are thankful.
Thank you all so much. Arohonui" - Paul.


"On behalf of the Titter family Barbara and I would like to express our thanks to you and your staff for the quality of care you gave to Mum as she progressed through the various stages of dementia. We really liked the careful watch and monitoring systems that you and the staff kept on Mum to ensure that her needs were fulfilled and to keep her safe. We note that when Mum did have a fall or was ill you or the staff informed us of the situation promptly, a service we really appreciated as it permitted us to be involved either to comfort or support Mum. When we first came to visit Norfolk and were discussing how Mum could become distressed on occasions you told us that your philosophy for dealing with that was to give the patient a hug or cuddle and sit them down for a chat and a cup of tea. We saw you and your staff putting that philosophy in action on many occasions to great effect. Mum enjoyed those cuddles and that affection, comfort and support it implied. Please keep on doing that with all your patients as we see it as a fantastic people-oriented strategy.
Many thanks to the Norfolk staff for the care and love you gave to Mum. - Ian and Barbara

 
"Norfolk Lodge Rest Home and Dementia Unit Management, Staff, Cooks Cleaners and fellow residents. To each and every one of you our personal thanks Barry, Brent, Jason and also my whanau. The love, respect and care you gave mum for 4 years was above and beyond your professional responsibilities. I am and will always be thankful for everything." - Barry


"Thank you for providing our Mum with a home away from home. We knew she was safe and happy within the Norfolk Lodge family. Regards to you all and thank you again from the bottom of our hearts." -Jeanette, Carol and Kenneth

"Thank you so much for the care you have given my mother over the past few years...." –Julia

"Thank you and your staff for the awesome care provided for both my mother and father and for the patience, understanding and grace extended to all family during their stay." –Darrin

"Our sincere thanks to you all for your dedication and compassionate care of our Mum, we really appreciated it. Thank you so much for your kindness and care of our Mother, Grandmother, Nanna in the Garden. She loved being here with you. May God bless you all." -Esther
Updated: 11 Jun 2020
Personnel
Personnel
Type
Hours Per Week
Status
Details
Registered Nurse
Yes
Healthcare Assistants/Caregivers
Yes
Physiotherapist
Negotiable
Referral made to Taranaki Base hospital or private local services if required.
Occupational Therapist
Negotiable
Referral made if required.
Social Worker (on site)
Negotiable
Referral made if required.
Diversional Therapist
Yes
4 Diversional Therapists on-site.
Activities Co-ordinator
Yes
Hairdresser
Yes
When required or 2 weekly.
Podiatrist
Yes
6 weekly
Dietitian
Yes
Daily menus approved by Dietitian. Audited by qualified Dietitian.
Kaumatua
Yes
Chaplain/Spiritual Advisor
Yes
Other Personnel
Yes
Quality Assurance and Career Force Training Assessors on site.
Updated: 11 Jun 2020
Specialities or Areas of Expertise
Specialities or Areas of Expertise
Specialities or Areas of Expertise
Status
Details
End of Life/Palliative Care
Yes
Liaise with Hospice Nursing staff re pain relief, medication etc.
Updated: 29 Jun 2020
Respite, Carer Support or other Short Stay
Respite, Carer Support or other Short Stay
Respite, Carer Support or other Short Stay
Status
Details
Respite
Yes
Carer Support
Yes
Subsidised
Yes
Some short stay service may be subsidised if you meet the assessed criteria.
Private Paying
Yes
Updated: 29 Jun 2020
Features
Features
Feature
Status
Details
May Bring Own Furniture
Yes
We encourage residents to bring their own favourite ornaments, furniture and belongings to give the room a homely feel.
Single Rooms
Yes
Our spacious single rooms are comfortable and clean.
Rooms suitable for a couple
Yes
Please ask about this if you have this need.
Alcohol Permitted
Yes
Supervision provided.
Pets In Residence
Yes
Neighbour's cat visits and resident has a cat.
Negotiate To Bring Own Pet
Yes
Phone Access In Own Room
Yes
Portable phone also available.
Resident can adjust heating in own room
Yes
Heating of rooms is thermostically controlled. Heater can be turned on or off, hot or cold air, by resident.
Cater for under 65 yrs with Disability
Yes
Funding to be confirmed by Accessability.
Lounges/seating areas
Yes
Purpose built facility with indoor and outdoor areas for the comfort of our residents and families. The communal lounges provide a friendly, cosy atmosphere in which Residents, family and friends can gather and talk of days gone by.
Palliative Care Contract
No
However we provide end of life care for our residents whenever this is possible.
Day Programme for day stay clients
Yes
Outings
Yes
We have our own van and we use this to go out to Age Concern once a week and other outings as per the activities calendar programme.
Whānau Room
No
However we do have a quiet room that we can make available for family use.
Māori Kaupapa
Yes
Able to operate in this capacity.
Residents Committee
Yes
Chaired by Diversional Therapist.
Newsletter
Yes
Policy for management of challenging behaviour
Yes
Confused Residents
Yes
Rural Setting
Yes
Located on the edge of town overlooking wide open spaces. This gives the home a real feeling of spaciousness.
Smoking Permitted
Yes
In designated areas outside of the building. Smoking is monitored.
Updated: 29 Jun 2020
Special Features
Special Features
Our dedicated team of caregivers care for a maximum of 23 residents. For each resident individual needs are identified allowing a care plan to be developed and implemented. As always we welcome visits and input from family and friends.

Light interiors painted in warm but subtle colours. Wide hallways and space for residents to walk inside and outside in pleasant gardens.
Updated: 29 Jun 2020
Interests & Activities
Interests & Activities
Activity programme. We offer a fill activities programme suited to our residents needs so that they can continue to enjoy life. These include social, creative, recreational and intellectual themes in both group and individual settings. Participation is always optional. The mini bus can be seen far and wide on outings to popular destinations.
Updated: 29 Jun 2020
Additional Information
Additional Information
Topic
Details
What's included in your fees and what's not
Please see the Manager for full details.
Staffing qualifications and details
Our staff are trained to provide just the right kind of support to allow you to retain your individuality and dignity. They take pride in the quality of their care giving an empathy with each resident. Visiting Doctor and practitioners. This is a home where staff are encouraged to develop their knowledge and skills. Our Nurse Manager has a long association with the home and many staff are long serving. Our on site Quality Assurance/ACE co-ordinator ensures our commitment to detail and makes sure we deliver services in the way that we say we do. We create a sense of family here encouraging families to visit as often as they like. Residents like to see the family comings and goings.
Details about meals
Home cooked meals are a feature of Norfolk Lodge. They're nutritious and tasty with a great variety on the menu. Special needs and diets are catered for.
Updated: 29 Jun 2020
Languages Spoken
Languages Spoken
Language
Status
Details
English
Yes
Māori - Te Reo
Yes
Updated: 29 Jun 2020
Religious/Spiritual Affiliations
Religious/Spiritual Affiliations
Religious/Spiritual Affiliations
Status
Details
Christian
Yes
Inter denominational
Yes
Non denominational
Yes
Updated: 29 Jun 2020
Distances
Distances
Location
Distance
Details
Public Transport
0.00 Km
Bus into New Plymouth passes by the Rest Home.
Shops
0.40 Km
Dairy within short walking distance.
Mall
1.50 Km
Waitara Town Centre where all goods and services are available.
Parks
0.10 Km
We are just across the road from Clifton Park where there are playing fields, bowls and tennis court.
Library
1.50 Km
Town Centre
Updated: 29 Jun 2020
Credentials & Membership
The Ministry of Health conducts regular audits of Residential Care Facilities. They can be found HERE.