Rest Home
Nazareth Community of Care
At a glance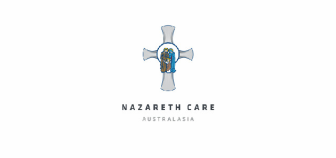 Vacancy

Yes

Name

Nazareth Community of Care

Category

Rest Home

Address

220 Brougham Street
Sydenham
Christchurch 8023

Postal Address

PO Box 7024
Sydenham
Christchurch 8240

DHB

Canterbury

Phone

Fax

Mobile

Email

Web
Personnel
Manager

Jane Haughey - 03 374 1900

Owner

Sisters of Nazareth - 03 374 1900

Sales and Marketing Coordinator

Sister Marie - 027 524 8733
Other services

The Nazareth Christchurch Community of Care is currently a state of the art aged care community complex on 8 hectares of landscaped grounds on Brougham St. We offer Hospital level care and Rest Home level care in our aged care facility.

The Nazareth Community of Care includes a vibrant village, café, hairdresser, gift shop and a full functional big screen cinema.

The complex is owned by the Sisters of Nazareth, and managed by its business arm Nazareth Care Australasia.

We provide high quality services which reflect the mission, philosophy and values of the Sisters of Nazareth. Our core values are: Love, Patience, Compassion, Respect, Justice and Hospitality.

We describe our approach as "The Nazareth Way". We are Gospel based, and committed to honouring and reflecting the Charism of the Sisters of Nazareth; we demonstrate a person centred approach and excellence in our practice; everything we do comes from the heart of who we are.

We respect and welcome people of all beliefs and denominations.

For more information, please visit http://www.thesistersofnazareth.com
Service/Facility Details
Service/Facility Details
Detail
Status
Contract with DHB
Yes
Certification
Yes
ORA Applies
No
Updated: 27 Dec 2019
Bed and Vacancy Details
Bed and Vacancy Details
Detail
Status
Approximate number of beds at this level of care
45
Vacancy
Yes
7 rooms with garden / park view and/or view of the Port Hills
Impending vacancy
Yes
Premium Room Charges
Yes from $38.00/day up to $58.00/day as at 07 Jun 2022
MOH Certification and Audit Report
View MOH certification and audit report (opens in a new tab)
Extra admission requirements due to COVID-19
Please enquire
Updated: 27 Jun 2022
Personnel
Personnel
Type
Hours Per Week
Status
Details
Registered Nurse
Yes
We have a full complement of registered nurses who oversee the care of the residents. Registered nurses are available 24/7, and is supported by our Unit Managers.
Enrolled Nurse
Yes
Healthcare Assistants/Caregivers
Yes
Physiotherapist
Yes
Our Physio is located on site and available three days a week. She oversees a strength and mobility programme for the residents.
Diversional Therapist
Yes
Activities Co-ordinator
Yes
Patsy Bowden is overseeing a very meaningful activities programme. She is supported by two lifestyle and wellbeing coordinators.
Hairdresser
Yes
A hairdresser is situated on site and available from Tuesday to Fridays.
Podiatrist
No
A podiatrist visits every six weeks
Dietitian
Yes
A dietician is available on referral from the GP or RN and when unintentional weight loss occurs
Accredited Visitors
No
We have a strong volunteer interest and all new volunteers are welcome
Chaplain/Spiritual Advisor
Yes
Nazareth Care is the operating arm of the Sisters of Nazareth. Six Sisters of Nazareth provide additional support. Sister Antonia is our Sister Superior and Mission Director and pastoral care is supported by the Sisters of Nazareth
Updated: 21 Jun 2021
Specialities or Areas of Expertise
Specialities or Areas of Expertise
Specialities or Areas of Expertise
Status
Details
Oxygen Management
Yes
Oxygen is managed and administered as prescribed by the overseeing GP
Palliative Care (Contracted)
Yes
We have a close professional relationship with Nurse Maude
End of Life/Palliative Care
Yes
Sisters of Nazareth assist with pastoral support and bereavement support
Wound Care
Yes
Referral for external advice from the DHB are sought with complex wounds
Continence Advice
Yes
There is a dedicated continence advisor ( RN) available to support each individual needs
Infection Control
Yes
There is a dedicated Infection Control advisor. We collate data for statistical purposes and to improve the quality of care.
Clinical Management
Yes
Our Unit Managers provide clinical expertise and management of the clinical teams including Registered and Enrolled Nurses, Care Givers and Allied Health.
Updated: 21 Jun 2021
Respite, Carer Support or other Short Stay
Respite, Carer Support or other Short Stay
Respite, Carer Support or other Short Stay
Status
Details
Respite
Yes
We support Rest home and Hospital level respite care. Premium room charges apply .
Subsidised
Yes
Private Paying
Yes
Booking can be made in advance
Yes
We do not support emergency respite and take bookings in advance subject to available vacant bed
Updated: 30 Oct 2020
Special Features
Special Features
Our rooms are spacious with built in features, plenty of wardrobe space. Each room has an en-suite toilet and shower facilities to keep you independent for as long as possible. Each room has a TV, telephone ($10 per week) and Wi-Fi connection (once-off charge of $60)
Updated: 15 Jul 2021
Interests & Activities
Interests & Activities
The activities calendar is displayed in each residents room. The house have plenty of open spaces for group activities and socialisation. Activities are meaningful and also individualised to support each residents needs.
External entertainers are welcomed in our facility. We have our own big screen movie theatre.
Updated: 21 Jun 2021
Additional Information
Additional Information
Topic
Details
What's included in your fees and what's not
Meal vouchers are available for family members and friends on request. This is available from our reception area and booking needs to be in advanced depending on seating available
Staffing qualifications and details
Skilled dining room attendants assist with serving and presenting meals. Our dining room has the ambience of a restaurant like service
Details about meals
Our catering and hospitality service is managed by a qualified chef
Updated: 5 Jun 2017
Languages Spoken
Languages Spoken
Language
Status
Details
Afrikaans
Yes
Fijian Indian
Yes
Filipino
Yes
Interpreter
Yes
We will source an interpreter services when requested
Updated: 21 Jun 2021
Religious/Spiritual Affiliations
Religious/Spiritual Affiliations
Religious/Spiritual Affiliations
Status
Details
(Other comments)
Yes
The Sisters of Nazareth is a Catholic Congregation. People of all faiths and denominations are welcome to be part of the Nazareth Community of Care.
Updated: 27 Dec 2019
Distances
Distances
Location
Distance
Details
Public Transport
0.30 Km
Public Transport is available nearby
Shops
0.50 Km
The Colombo stands as one of Canterbury's elite retail and entertainment establishments. It builds on the region's iconic and organic character with a distinctive, European-inspired niche that indulges in world class trends.
Mall
0.50 Km
Parks
0.30 Km
Sydenham park
Library
0.20 Km
Christchurch Central
Updated: 21 Jun 2021
Credentials & Membership
The Ministry of Health conducts regular audits of Residential Care Facilities. They can be found HERE.
668