Rest Home
Merivale Retirement Village - Rest Home
At a glance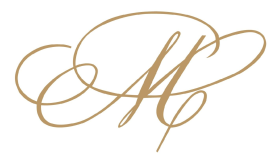 Vacancy

Soon

Care Apartment Vacancy

Soon

Name

Merivale Retirement Village

Category

Rest Home

Address

27 Somme Street
Merivale
Christchurch 8014

Postal Address

Same as above

DHB

Canterbury

Phone

Mobile

Email

Web

Facebook
Personnel
Manager

Harry Kaur - 02731828319

Owner

Jenny Stokes - 021993943

Sales

Leah Moore - 021 971 487
Other services
Photos
Map
Downloads
Reviews
Given the current COVID-19 environment we have temporarily disabled our 'feedback' feature. We apologise for any inconvenience.

To provide the people of Canterbury with a care facility offering the highest standard of care while making every endeavour to ensure the residents of the village maintain their independence and dignity. To respect their privacy, identity and their individual needs. To fulfill their physical, spiritual, cultural and emotional needs. To provide a secure, caring and happy environment.

Merivale Rest Home is an integrated healthcare facility. The village is located in one Christchurch's most desirable localities and within easy reach of the Merivale shopping centre with its delightful cafes, choice speciality shops and medical services.
The area is well served by churches and parks,and is only a few minutes drive from the city centre.
Service/Facility Details
Service/Facility Details
Detail
Status
Contract with DHB
Yes
Certification
Yes
ORA Applies
No
Updated: 18 Jan 2021
Bed and Vacancy Details
Bed and Vacancy Details
Detail
Status
Approximate number of beds at this level of care
20
Vacancy
Soon
When only the best is good enough! Amazing care delivered by a team of dedicated professionals.
Impending vacancy
Yes
Premium Room Charges
Some Rooms from $45.00/day up to $70.00/day as at 10 Mar 2022
MOH Certification and Audit Report
View MOH certification and audit report (opens in a new tab)
Extra admission requirements due to COVID-19
Please enquire
Updated: 28 Jun 2022
Care Apartment Bed and Vacancy Details
Care Apartment Bed and Vacancy Details
Detail
Status
Approximate number of beds at this level of care
22
Care Apartment Vacancy
Soon
Our staff are experienced in all facets of gerontological nursing and palliative care and would welcome enquiries. Please contact our Clinical Charge Nurse, on 03 375-4117. Our business hours are: Monday to Friday 9am-4pm.
Care Apartment Impending vacancy
Yes
MOH Certification and Audit Report
View MOH certification and audit report (opens in a new tab)
Updated: 28 Jun 2022
Personnel
Personnel
Type
Hours Per Week
Status
Details
Registered Nurse
40
Yes
Enrolled Nurse
84
Yes
Physiotherapist
0.00
Yes
Occupational Therapist
0.00
Negotiable
Access to a Occupational Therapist
Diversional Therapist
40
Yes
We have a very extensive social and activities programme.
Hairdresser
16
Yes
Located in our Beauty Salon on Mondays and Fridays.
Podiatrist
Yes
Our podiatrist visits Wednesday monthly
Dietitian
Yes
Access to a Dietician
Kaumatua
Negotiable
Chaplain/Spiritual Advisor
Yes
We have a monthly Anglican Service and a fortnightly Catholic Service.
Updated: 18 Jan 2021
Specialities or Areas of Expertise
Specialities or Areas of Expertise
Specialities or Areas of Expertise
Status
Details
End of Life/Palliative Care
No
Please refer to our Silverdale Hospital for palliative cares.
Infection Control
Yes
We have an Infection Control Committee
Clinical Management
Yes
Our Nurse Manager is a Registered Nurse and is available on site Mon-Fri 8am-5pm.
Updated: 18 Jan 2021
Respite, Carer Support or other Short Stay
Respite, Carer Support or other Short Stay
Respite, Carer Support or other Short Stay
Status
Details
Respite
Yes
Carer Support
Yes
Subsidised
Yes
Private Paying
Yes
Booking can be made in advance
Yes
Updated: 18 Jan 2021
Features
Features
Feature
Status
Details
May Bring Own Furniture
Yes
Single Rooms
Yes
Ensuite
Yes
Alcohol Permitted
Yes
Phone Access In Own Room
Yes
Resident can adjust heating in own room
No
Rooms are individually heated by underfloor heating, and may be adjusted to suit the resident by our maintenance department.
Cater for under 65 yrs with Disability
Yes
Lounges/seating areas
Yes
Primary Health Funded Short Term Care
Yes
Palliative Care Contract
Yes
Outings
Yes
Please refer to our monthly activities calendar or our Social Co-ordinator for more details.
Maori Kaupapa
Yes
Residents Committee
No
Regular monthly meetings held in the communal lounge
Newsletter
Yes
Our quarterly newsletter launches in February 2010
Policy for management of challenging behaviour
Yes
Confused Residents
Yes
Smoking Permitted
No
A designated outdoor area is available for smokers.
Updated: 18 Jan 2021
Special Features
Special Features
Lovely north facing rooms, with french doors opening on to small courtyard areas. A high, consistent standard of food & beverage delivery. An extensive social & activities programme is enjoyed by our residents including outings, craft, music and exercises.
Updated: 18 Jan 2021
Interests & Activities
Interests & Activities
Weekly card games, quizzes, indoor games, and daily exercises as part of the activity programme, regular church services, entertainment, extensive gardens around the village, weekly happy hour.

Our library is located on the first floor and Public Library Books are available.

Experience the entertainment & outings we are famous for.

A gas fire in the lounge, weekly musical entertainers, Sky TV and videos/DVDs are available in the main lounge.

We encourage family participation by having various family functions throughout the year.

With the aim of encouraging fellowship, together with fun and laughter this makes Merivale a social place to be.
Updated: 18 Jan 2021
Additional Information
Additional Information
Topic
Details
What's included in your fees and what's not
e.g. Telephone, Sky TV, Dry-cleaning are not included. Please refer to our Admission Agreement for further details.
Staffing qualifications and details
24 hour nursing care
Updated: 18 Jan 2021
Languages Spoken
Languages Spoken
Language
Status
Details
Bengali
Yes
Cantonese
Yes
Chinese dialect
Yes
Hokkien
English
Yes
Fijian Indian
Yes
Filipino
Yes
French
Yes
Hindi
Yes
Indonesian
Yes
Japanese
Yes
Malay
Yes
Mandarin
Yes
Nepali
Yes
Samoan
Yes
Shona
Yes
Spanish
Yes
Tamil
Yes
Thai
Yes
Updated: 18 Jan 2021
Religious/Spiritual Affiliations
Religious/Spiritual Affiliations
Religious/Spiritual Affiliations
Status
Details
Inter denominational
Yes
A church service is held in the main lounge of the Rest home on the 2nd Tuesday of each month.
Updated: 18 Jan 2021
Distances
Distances
Location
Distance
Details
Public Transport
0.25 Km
Bus stop on Springfield Road
Shops
0.50 Km
Within a short walk to the unique Merivale Village Shopping Centre
Mall
0.50 Km
The mall is situated at the Merivale Shopping village.
Parks
0.50 Km
Abberley Park - A short walk from the back entrance of the village
Library
Fendalton & Papanui libraries are within a short drive.
Updated: 18 Jan 2021
Credentials & Membership
The Ministry of Health conducts regular audits of Residential Care Facilities. They can be found HERE.
632