Rest Home
Hodgson House Lifecare & Village
At a glance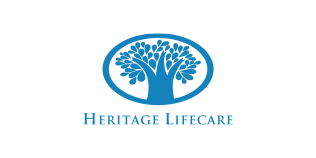 Vacancy

No

Name

Hodgson House Lifecare & Village

Category

Rest Home

Address

51 Botanical Road
Tauranga South
Tauranga 3112

Postal Address

Same as above

DHB

Bay of Plenty

Phone

Email

Web

Facebook
Personnel
Manager

Alicia Adler

Owner

Heritage Lifecare
Other services

Make your home at Hodgson House Lifecare.

When it comes to everyday life, Hodgson House makes it easy with village, rest home, and hospital care. The well-appointed rooms all look out onto sheltered courtyards or landscaped gardens and come complete with a 24-hour call system, WiFi and ensuites.

Part of the sunny city of Tauranga, Hodgson House is set amongst beautifully landscaped gardens, just a hop, skip and jump from the Gate Pa shopping centre where you'll find all the essentials. Just a short drive from there and you're in the Tauranga city centre.

We offer everything from hairdressing to speech therapy, physiotherapy and podiatry. We have a range of recreational activities including board games, happy hour, entertainers, gardening, crafts, and indoor bowls. Our facility van is also always on hand for outings.
Service/Facility Details
Service/Facility Details
Detail
Status
Contract with DHB
Yes
Certification
Yes
ORA Applies
No
Updated: 11 Feb 2015
Bed and Vacancy Details
Bed and Vacancy Details
Detail
Status
Approximate number of beds at this level of care
22
Vacancy
No
Please Phone 07 578 4846 for details
Impending vacancy
No
Premium Room Charges
Some Rooms from $20.00/day up to $25.00/day as at 14 Jun 2022
MOH Certification and Audit Report
View MOH certification and audit report (opens in a new tab)
Extra admission requirements due to COVID-19
Yes
Updated: 28 Jun 2022
Personnel
Personnel
Type
Hours Per Week
Status
Details
Registered Nurse
Yes
Hodgson House has hospital level care with Registered Nurses on duty 24 hours a day.
Healthcare Assistants/Caregivers
Yes
We have a fabulous team who are highly trained and give a high level of care to all of our Residents.
Physiotherapist
20
Yes
Part-time Monday-Friday.
Occupational Therapist
0.00
Negotiable
Access to contracted Occupational Therapist is available as requested.
Social Worker (on site)
0.00
Negotiable
Access to Social Worker can be made available.
Diversional Therapist
Yes
Our Diversional Therapist oversees our Resident leisure and activities program, and an Activities assistant undertaking her Diversional Therapist training.
Activities Co-ordinator
Yes
Activities program 7 days per week with entertainment, socials, outings, exercise classes and oh, so much more.
Hairdresser
Yes
Our hairdresser works two days per week in our own lovely in-house salon.
Podiatrist
Yes
We have a qualified podiatrist and a foot technician who provide regular foot care, doing 6-weekly visits & as required.
Dietitian
Yes
Our menus are reviewed by a dietician, special meals are available and catered for.
Accredited Visitors
Yes
Kaumatua
Negotiable
We endeavour to assist residents to maintain any cultural ties they may have in the community before coming to Hodgson House.
Chaplain/Spiritual Advisor
Yes
A Chaplain is available, and various religious groups can be arranged to visit to provide services for all of our residents.
Other Personnel
Yes
Hodgson House has a range of services available, such as appointment transportation and interpreter services. We are able to arrange for our residents if required.
Updated: 13 Sep 2019
Specialities or Areas of Expertise
Specialities or Areas of Expertise
Specialities or Areas of Expertise
Status
Details
Wound Care
Yes
Infection Control
Yes
Psychiatric Care
Yes
Clinical Management
Yes
Updated: Unknown
Respite, Carer Support or other Short Stay
Respite, Carer Support or other Short Stay
Respite, Carer Support or other Short Stay
Status
Details
Respite
Yes
If beds are available.
Carer Support
Yes
If if beds are available
Subsidised
No
Assessment required.
Private Paying
Yes
Updated: 11 Feb 2015
Features
Features
Feature
Status
Details
May Bring Own Furniture
Yes
Rooms are fully furnished with special beds for optimal comfort, however, we encourage residents to personalize their rooms.
Single Rooms
Yes
All rooms are single
Shared Rooms
Yes
Accommodation for couples is negotiable.
Ensuite
Yes
Two rooms currently have ensuites, please discuss availability with the facility manager.
Alcohol Permitted
Yes
Negotiable. Monitored together with GP guidance.
Phone Access In Own Room
Yes
Wifi
Yes
Available for residents.
Resident can adjust heating in own room
Yes
Individual input/preferences possible.
Cater for under 65 yrs with Disability
Yes
Assessment by Assessment Service required.
Lounges/seating areas
Yes
One main communal lounge and several small lounge areas. All are equipped with comfortable seating. The area is large enough for residents to run meetings, invite guests and partake in a variety of organised functions.
Gay / LGBT IQ Friendly
Yes
A no discrimination policy is in place to provide a friendly and caring space for residents.
Provide End of Life/Palliative Care
Yes
Palliative Care Contract
Yes
Outings
Yes
As part of the activities programme, regular trips are provided to the local community. These can include shopping, sightseeing and picnics.
Whanau Room
Yes
A quiet lounge where Whanau can be together.
Residents Committee
Yes
Family Committee
No
Open access for family to management.
Newsletter
Yes
Monthly.
Policy for management of challenging behaviour
Yes
Our staff are trained to recognise and manage a range of behaviours that residents may have.
Confused Residents
Yes
An individual will be considered within the context of community needs.
Rural Setting
No
Quiet cul-de-sac with water views.
Smokers Room
Yes
Outside area.
Smoking Permitted
Yes
Smoking not encouraged, but allowed in outdoor designated area.
Updated: 13 Sep 2019
Special Features
Special Features
Hodgson House Lifecare Complex offers all the benefits of a care facility, including entertainment, activities and companionship. The site provides a separate dining room and lounge facilities and is fitted with accessibility ramps and safety grab rails, wide corridors, and smoke detectors with water sprinklers.

Situated in beautiful Tauranga, Hodgson House has lovely gardens, the facility is located close to Tauranga Hospital, the site is flat and there are lots of opportunities to access outdoor areas. We take pride in being warm and friendly and have become renowned for our cheerful atmosphere.
Updated: 16 Nov 2018
Interests & Activities
Interests & Activities
Hodgson House has an extensive repertoire of activities and events, aimed at keeping the body and mind stimulated. Our Diversional Therapist focuses on designing programmes for each individual at all levels of disability, to promote independence and creative expression.

Age Concern, Alzheimer's Society and other associations are easily accessed through us and we welcome them to our facility. Large print books and Blind Foundation listening books form part of our library service and we also rent DVDs or videos. Entertainers form a regular part of our programme. A piano is also available in the main lounges.

Here are just some of the activities and interests of residents which arise on a regular basis:

Bingo, Board games, Bowls, Cards, Church, Concerts, Craft, Dancing, Flower arranging, Games, Gardening, Golden Oldies, Happy Hour, Indoor Games, Jigsaws, Movies, Music, Quizzes, Shopping, Sing-a-longs.

There is also active involvement in community events. Outings are an ongoing part of the activities programme and often include stopping somewhere for coffee. We also love to celebrate the many birthdays and anniversaries that are part of our life here. Our experienced and mature staff help provide a homely and safe atmosphere and join in the many activities and visits that we have at Hodgson House.
Updated: 16 Nov 2018
Additional Information
Additional Information
Topic
Details
Staffing qualifications and details
Experienced and mature staff. Low staff turnover providing an atmosphere where belonging is emphasised
Associated Complexes
Carter House Te Puke, Te Wiremu House Gisborne, Peria House Opotiki, Waiapu House Havelock North, Kauri Centre - Aged Day Care Programmes
Updated: 11 Feb 2015
Languages Spoken
Languages Spoken
Language
Status
Details
English
Yes
All staff
Fijian Indian
Yes
Member of staff
Filipino
Yes
Members of staff
Hindi
Yes
Members of staff
Interpreter
Yes
Available upon request
Maori - Te Reo
Yes
Members of staff
Punjabi
Yes
Members of staff
Samoan
Yes
Members of staff
Sign Language
Yes
Available upon request
Tagalog
Yes
Members of staff
Tongan
Yes
Member of staff
Other Information
Yes
We have interpreters available to assist with any need
Updated: 19 May 2017
Religious/Spiritual Affiliations
Religious/Spiritual Affiliations
Religious/Spiritual Affiliations
Status
Details
Anglican
Yes
Hodgson House has close links to the Anglican parishes in the Tauranga area, we have Anglican Services every Sunday morning.
Christian
Yes
Denominations/Faiths represented
Yes
We are able to accommodate our residents' spiritual needs as requested. A spiritual advisor, chaplaincy and church services are available.
Inter denominational
Yes
We have Inter-Denominational Services every Friday morning.
Roman Catholic
Yes
(Other comments)
Yes
Residents may attend their usual place of worship for as long as they are able.
Updated: 16 Nov 2018
Distances
Distances
Location
Distance
Details
Public Transport
0.05 Km
Access to local bus services
Shops
1.00 Km
Shopping Centre down the road.
Mall
0.00 Km
Parks
0.50 Km
Park on water's edge.
Library
4.00 Km
Public library.
Updated: 18 Dec 2015
Credentials & Membership
The Ministry of Health conducts regular audits of Residential Care Facilities. They can be found HERE.
418