Hillcrest Rest Home
At a glance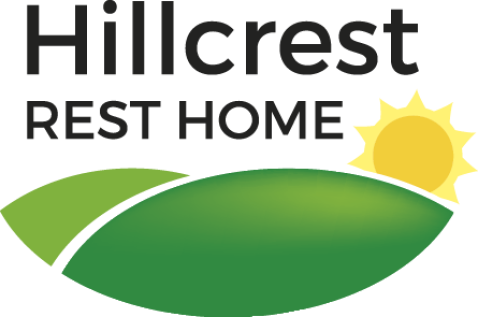 Vacancy

Soon

Name

Hillcrest Rest Home

Category

Rest Home

Address

73 Simla Avenue
Havelock North
Hastings 4130

Postal Address

Same as above

Region

Hawke's Bay

Phone

Fax

Email
Personnel
Manager

Teresa Loughlin - 06 877 5909

Owner

Teresa Loughlin - 06 877 5909

Clinical Nurse Manager

Irene Hannon - 06 877 5909
Photos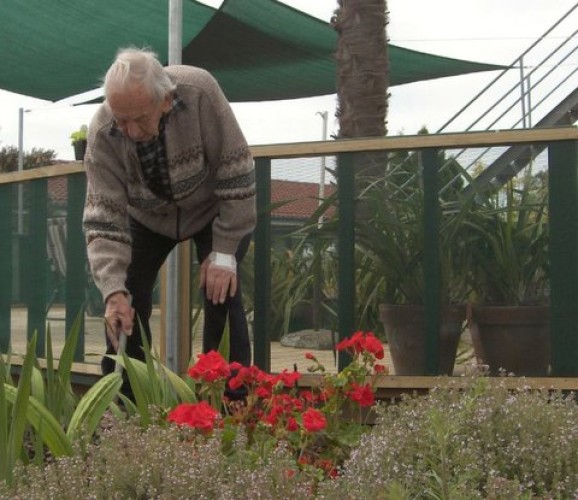 Map
Reviews
PHILOSOPHY

We are not just a home away from home, we are a family.

Our goals are:

*To ensure that all residents' physical, emotional and spiritual needs are met, at all times, in a caring environment that is safe and adaptable to personal preferences and changing capabilities.

*To ensure that all residents are treated fairly, regardless of age, gender, racial or ethnic background, disability or other status.

*To provide opportunities for full development of each resident's own potential and the right to access educational, cultural, spiritual and recreational resources of society to ensure the greatest quality of life possible.

*To encourage independence within the limits of each individual's capabilities.

*To respect the dignity, beliefs, needs, confidentiality, privacy of residents and their right to make decisions about the care and quality of life that they may want and receive.

*To maintain the residents' contact and involvements with their own families and the community.
Service/Facility Details
Service/Facility Details
Detail
Status
Contract with Te Whatu Ora
Yes
Certification
Yes
ORA Applies
No
Updated: 22 Jul 2019
Bed and Vacancy Details
Bed and Vacancy Details
Detail
Status
Approximate number of beds at this level of care
19
Vacancy
Soon
Impending vacancy
Yes
Short stay considered
No
Premium Accommodation Charges
No
MOH Certification and Audit Report
View MOH certification and audit report (opens in a new tab)
Extra admission requirements due to COVID-19
No
Updated: 8 Dec 2023
Testimonials
Testimonials
Mum has lived here for some time now. Its not like a resthome it is her home. The staff always welcome us like friends managements doors alway open.
I would highly recommend this home for any loved one
Updated: 22 Jul 2019
Personnel
Personnel
Type
Hours Per Week
Status
Details
Registered Nurse
15+
Yes
At Hillcrest two full days per week or more as required and on call 24 hours per day.
Healthcare Assistants/Caregivers
Yes
Qualified/experienced staff on duty 24 hours per day.
Physiotherapist
Yes
As needed
Occupational Therapist
Yes
As needed
Social Worker (on site)
Yes
As required
Diversional Therapist
Yes
Activities Co-ordinator
Yes
Attends 12 hours per week
Hairdresser
Yes
Every 6-8 weeks
Podiatrist
Yes
Every 6-8 weeks
Dietitian
Yes
Oversight of menu reviewed yearly. Available to advise on special needs diets.
Kaumatua
Yes
Chaplain/Spiritual Advisor
Yes
Weekly services
Other Personnel
Yes
Admin staff
Updated: 3 Mar 2021
Specialities or Areas of Expertise
Specialities or Areas of Expertise
Specialities or Areas of Expertise
Status
Details
Oxygen Management
Yes
Palliative Care (Contracted)
No
We have a Palliative Care trained Registered Nurse
End of Life/Palliative Care
Yes
Trained RN and staff policies and procedures in place
Wound Care
Yes
Registered Nurse has completed all the necessary training in this area.
Diabetic Care
Yes
Continence Advice
Yes
Stroke Rehabilitation
Yes
Infection Control
Yes
Surgical Followup
Yes
Psychiatric Care
Yes
Clinical Management
Yes
Registered Nurse on site five days per week and on call if required.
Updated: 22 Jul 2019
Respite, Carer Support or other Short Stay
Respite, Carer Support or other Short Stay
Respite, Carer Support or other Short Stay
Status
Details
Respite
Yes
Hillcrest has a dedicated respite care room set aside for short term/respite stays. Bookings are essential. See "Bed and Vacancy details" section for available dates.
Carer Support
Yes
Day Care: We provide day care facilities while family members are at work or need to attend to other duties. Also available to care for your loved ones while you go out for a meal or to catch a movie. Convalescence: We provide care, support and assistance to those recovering from illness.
Other Short Stay Programme
Yes
We're happy to host your family member while you're at work or if you'd like to take some time out, eg dinner with family or friends, going to the movies or attending work functions. Happy to have people convalesce for a few days at Hillcrest.
Subsidised
Yes
Private Paying
Yes
At the usual rates.
Booking can be made in advance
Yes
Respite care bookings essential. See "Bed and Vacancy details" section for available dates
Updated: 26 Sep 2019
Features
Features
Feature
Status
Details
May Bring Own Furniture
Yes
Single Rooms
Yes
We have single and double rooms. We have two separate flatlets for independent residents.
Shared Rooms
No
No requirement for people to share at Hillcrest unless they are a couple or have chosen to share with a friend.
Rooms suitable for a couple
Yes
Two rooms in the main building are ideally suited for couples who require a higher level of care. We also have two separate units which are ideal for singles or couples who are able to live independently while enjoying the benefits of residential care.
Ensuite
Yes
4 rooms are ensuite.
Alcohol Permitted
Yes
May have alcohol in own room as long as this is not abused.
Pets In Residence
Yes
Rosie, the tabby cat, lives at Hillcrest and Shadow, the Spoodle, visits daily. We've recently 'acquired' another cat - he's adopted us!
Negotiate To Bring Own Pet
Yes
This will depend on the pet and the circumstances. We have taken pets and will continue to do so.
Phone Access In Own Room
Yes
Resident's may use the rest home phone for short phone calls. Residents can have their own phone installed but it is more common for residents to use a mobile phone.
Wifi
Yes
At cost. TV aerials in most rooms but connection costs may apply.
Resident can adjust heating in own room
Yes
Cater for under 65 yrs with Disability
Yes
Lounges/seating areas
Yes
Two lounges and an outside deck.
Female residents only
No
We do have a separate wing for ladies.
Male residents only
No
We do have a separate wing for men.
Provide End of Life/Palliative Care
Yes
Day Programme for day stay clients
Yes
Private and subsidised care provided, 7 days per week.
Outings
Yes
A bus trip once a week.
Whānau Room
Yes
We have a small private family room for residents' use.
Māori Kaupapa
Yes
Residents Committee
Yes
A monthly Resident Meeting is held. Minutes are recorded and feedback provided by the Manager.
Family Committee
No
Families are invited to get-togethers regularly throughout the year.
Newsletter
Yes
Quarterly
Policy for management of challenging behaviour
Yes
Please see the Manager for details.
Confused Residents
Yes
Rural Setting
No
Lovely views to the North from most of the rooms.
Smoking Permitted
Yes
Smoking allowed outside on the deck. There is also a sheltered area available for when the weather is less pleasant.
Semi-Secure
Yes
The front door is security coded. The remainder of property is fenced.
Updated: 22 Jul 2019
Special Features
Special Features
Hillcrest is capable of caring for residents who need physical rehabilitation after an operation or fall. We work with occupational and physiotherapists who assist when required.
Updated: 22 Jul 2019
Interests & Activities
Interests & Activities
Activity programme for residents,
Able to access the following groups(Age Concern, Alzheimer's Society, Blind Foundation, Stroke Group, Parkinson's Society etc),
BBQ in summer, visitors may attend
Big print books, jigsaw puzzles
Bingo and board games,
Bowls (indoor),
Breakfast in bed (most residents have breakfast in the dining room),
Children (we welcome grandchildren etc visit),
Classical and folk music played throughout the day,
Craft,
Entertainers,
Flower arranging,
Garden and Gardening,
Happy Hour (usually on Sundays),
Meal choices,
Newspaper reading (daily - Dominion Post and/or Hawkes Bay Today),
Outings,
Parties to celebrate birthdays and events,
Piano on site, Picnic facilities (or go out for picnics),
Quizzes,
Religious services,
Shopping (use a family car for individual excursions),
Sing-a-longs,
Videos,
Vegetarian (as required),
Views (many rooms have a lovely view across the hills of Havelock North),
Visitors are welcome at any time.
Updated: 22 Jul 2019
Additional Information
Additional Information
Topic
Details
What's included in your fees and what's not
With the exception of two purpose units the standard fee is the government approved per diem rate. Any additional charges incurred are explained in the agreement both parties sign when the resident moves into Hillcrest Rest Home.
Staffing qualifications and details
Registered Nurse is at Hillcrest every day and visits during the weekend. She is also on call 24 hours per day. Doctor available 24 hours. Highly experienced caregivers also on site 24 hours.
Details about meals
Home cooked meals, catering for special diets eg vegeterian, low fat and diabetic etc. Baking at morning and/or afternoon tea. Main meal at midday.
Updated: 22 Jul 2019
Languages Spoken
Languages Spoken
Language
Status
Details
Afrikaans
Yes
English
Yes
Māori - Te Reo
Yes
Samoan
Yes
Updated: 22 Jul 2019
Religious/Spiritual Affiliations
Religious/Spiritual Affiliations
Religious/Spiritual Affiliations
Status
Details
Inter denominational
Yes
(Other comments)
Yes
Inter-denominal services held onsite weekly.
Updated: 22 Jul 2019
Distances
Distances
Location
Distance
Details
Public Transport
0.40 Km
Bus stop on Simla Ave
Shops
1.50 Km
Fuel station and associated small store
Mall
2.20 Km
Havelock North Village
Parks
1.50 Km
Keirunga Gardens and Tainui Reserve
Library
2.10 Km
Havelock North Village
Updated: 22 Jul 2019
Credentials & Membership
Credentials & Membership
Credentials & Membership RC
Status
Details
Care Association New Zealand
Yes
National Certificate in Diversional Therapy
Yes
Updated: 22 Jul 2019
The Ministry of Health conducts regular audits of Residential Care Facilities. They can be found HERE.