Greenwoods House - Single Suites
At a glance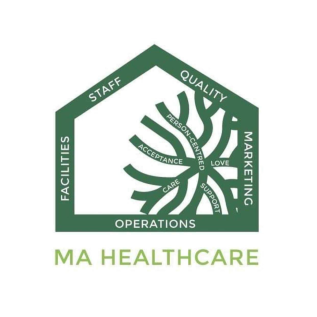 Vacancy

Yes

Name

Greenwoods House

Category

Rest Home

Address

level 1
Greenwoods Home
20 Pah Road
Epsom
Auckland 1023

Postal Address

Same as above

Region

Auckland

Phone

Fax

Email
Personnel
Manager

JOEL YULO - 09 625 6144

Owner

ERH CARE LTD( MARTIN CHAN)
Other services
Service/Facility Details
Service/Facility Details
Detail
Status
Contract with Te Whatu Ora
Unknown
Certification
Unknown
ORA Applies
No
Updated: 8 Jun 2022
Bed and Vacancy Details
Bed and Vacancy Details
Detail
Status
Approximate number of beds at this level of care
24
Vacancy
Yes
Comfortable, immaculately clean Rest Home with lovely spacious single rooms, nutritious home baking and all meals prerpared on site creating a homely environment. Dedicated, compassionate staff and management who provide quality care. A wide range of activities offered. Close to Greenwoods Corner shops including Bank, cafes, dairy and also near to Cornwall Park. A warm welcome awaits all who visit.
Impending vacancy
No
Short stay considered
Yes
Premium Accommodation Charges
No
MOH Certification and Audit Report
View MOH certification and audit report (opens in a new tab)
Extra admission requirements due to COVID-19
Yes
Updated: 8 Dec 2023
Personnel
Personnel
Type
Hours Per Week
Status
Details
Registered Nurse
Yes
We have an experienced NZ Registered Nurse who provides excellent clinical services to our facility. After hours support also available.
Nurse Practitioner
Negotiable
We are able to utilise the services of the ADHB Gerontology Nurse Specialists
Healthcare Assistants/Caregivers
Yes
Most of our caregivers are longstanding and are extremely compassionate and dedicated. Our staff undergo extensive ongoing training.
Physiotherapist
Negotiable
Can be accessed when required
Occupational Therapist
Negotiable
Can be accessed when required
Social Worker (on site)
Negotiable
We liaise closely with the ADHB
Diversional Therapist
Negotiable
Activities Co-ordinator
Yes
A wide range of activities are included in our activities programme for all ages and abilities to enjoy. These provide both mental and physical stimulation for our residents.
Hairdresser
Yes
Our hairdresser has been attending our home on a weekly basis for a number of years and provides an excellent service to both male and female residents.
Podiatrist
Yes
Our NZ Registered Podiatrist attends every 8 weeks.
Dietitian
Yes
In consultation with the Rest Home
Accredited Visitors
Negotiable
A variety of volunteers visit our home on a regular basis including various church organisations and entertainers.
Kaumatua
Negotiable
Available as required
Chaplain/Spiritual Advisor
Yes
Many denominations regularly visit our facility to cater for residents' spiritual needs (including one-on-one devotional sessions if required) or are available on request.
Other Personnel
Yes
We have an excellent small team of Doctors available 24/7 - each resident sees a Doctor once a month or more frequently, if required
Updated: 5 May 2016
Specialities or Areas of Expertise
Specialities or Areas of Expertise
Specialities or Areas of Expertise
Status
Details
End of Life/Palliative Care
Yes
Can be accessed through Hospice
Wound Care
Yes
Diabetic Care
Yes
Continence Advice
Yes
Can be accessed through ADHB
Stomal Therapy
Yes
Can be accessed through ADHB
Stroke Rehabilitation
Yes
Infection Control
Yes
Surgical Followup
Yes
Community Health
Yes
Clinical Management
Yes
Updated: 22 Sep 2011
Respite, Carer Support or other Short Stay
Respite, Carer Support or other Short Stay
Respite, Carer Support or other Short Stay
Status
Details
Respite
Yes
We are happy to provide Respite Care depending on bed vacancies at the time. We prefer a minimum of 2 weeks' stay
Carer Support
Yes
We are happy to provide Carer Support/Short Stay care depending on bed vacancies at the time. A minimum of 2 weeks' stay required, or as negotiated.
Subsidised
Yes
Private Paying
Yes
Updated: 6 May 2016
Features
Features
Feature
Status
Details
May Bring Own Furniture
Yes
Residents are welcome to bring their own furniture to personalise their room (providing it does not compromise one's safety). Individuality is encouraged and items such as personal bedspreads etc. are welcome.
Single Rooms
Yes
Our rooms are quite spacious and within easy access to the lounges, dining room, outdoor areas and other amenities.
Rooms suitable for a couple
Yes
Adjoining rooms may be available depending on the vacancy situation at the time. The Rest Home has one double room suitable for a couple.
Ensuite
Yes
Many of our rooms have their own toilet.
Alcohol Permitted
Yes
Only with permission of Manager.
Phone Access In Own Room
Yes
All rooms are individually wired for phone/internet at resident's own cost. A residents' line is available for communal use.
Resident can adjust heating in own room
No
Central heating is ducted throughout the Rest Home and is thermostatically controlled and set to an appropriate temperature.
Cater for under 65 yrs with Disability
Yes
YPD Contract
Lounges/seating areas
Yes
Two spacious lounges with large TV/DVD unit in each and comfortable orthopaedic seating.
Female residents only
No
We have a mix of both male and female residents.
Outings
Yes
Weekly Bus outings are provided at no cost to the resident. We also encourage family involvement & for residents to maintain outside contacts with cultural, spiritual or other relevant groups. Some residents also attend a Communicare centre once a week.
Whānau Room
Yes
Māori Kaupapa
Yes
Residents Committee
Yes
Residents meetings are held monthly.
Newsletter
Yes
A Newsletter is distributed quarterly. All information is also regularly posted on our Resident's Noticeboard advising of upcoming / current events etc. including photographs taken in-house, digital copies of which are available to families.
Policy for management of challenging behaviour
Yes
Confused Residents
Yes
Mild Dementia only as the Rest Home is not a secure dementia unit. Individual careplans are kept up-to-date with appropriate and safe interventions for any confused residents.
Rural Setting
No
Although not in a rural setting, we are very closely situated to beautiful Cornwall Park/One Tree Hill which is a pleasure to visit during all seasons (and especially at lambing and calving time!).
Smoking Permitted
Yes
Only in a designated outside area.
Updated: 6 May 2016
Special Features
Special Features
A BEAUTIFUL OLD REFURBISHED VILLA WITH MODERN LIVING.

Please feel free to request a copy of our Information Brochure (digital copy is also available via email if you prefer), including an overview of our services as well as the Code of Health & Disability Services Consumers' Rights.

The Rest Home has its own comfortable new van for transporting residents on scenic outings etc. This gives the home more flexibility so that we are not dependent on outside services.

An inspection of the home is available 7 days - please call to arrange a convenient time.
Updated: 6 May 2016
Interests & Activities
Interests & Activities
Our activity programme is varied and includes the following: Entertainment, Daily Exercises including chair aerobics, supervised Walks, Tai Chi, Quizzes, Bingo, Sing-a-longs, Games, Happy Hour, Indoor Bowls, Indoor Golf, Library, Newspaper Reading, Bus Outings, Videos/DVDs, Nail Painting sessions, Dancing, Entertainers/Concerts and a variety of Musical Entertainment.

The Auckland Mobile Library visits fortnightly.

We have an advocate list should our residents wish to discuss any concerns they may have and we also have close links with the Blind Foundation, CMA, Stroke Group, Age Concern, Parkinson's Society and Alzheimer's Society.

We have visits/concerts from the local schools and regular pastoral care is provided by many denominations.

Our home encourages community activities/groups to be involved and these are always fun and happy occasions for our residents.

Animals are extremely therapeutic to the elderly and we have animals visiting from time to time for residents to stroke.
Photographs are regularly taken of events and activities and these are posted on the Residents' Noticeboard and a digital copy can be emailed to residents' families, if requested.
Updated: 6 May 2016
Additional Information
Additional Information
Topic
Details
What's included in your fees and what's not
Personal spending such as Hairdresser, Podiatry, Optometry, Specialist costs etc. is at the resident's own expense. Refer to Management for further information.
Staffing qualifications and details
Well trained, compassionate, devoted staff including experienced Manager & RN available 7 days.
Details about meals
Nutritious home cooked meals prepared on site and served in our "stately" dining room.
Updated: 6 May 2016
Languages Spoken
Languages Spoken
Language
Status
Details
Deaf Blind Sign Language
Yes
On request
English
Yes
Fijian
Yes
Filipino
Yes
Gujarati
Yes
Hindi
Yes
Interpreter
Yes
Can be arranged
Māori - Te Reo
Yes
By arrangement
Tongan
Yes
Updated: 6 May 2016
Religious/Spiritual Affiliations
Religious/Spiritual Affiliations
Religious/Spiritual Affiliations
Status
Details
Anglican
Yes
Baptist
Yes
Christian
Yes
Hindu
Yes
Inter denominational
Yes
Methodist
Yes
Presbyterian
Yes
Roman Catholic
Yes
Salvation Army
Yes
Updated: 6 May 2016
Distances
Distances
Location
Distance
Details
Public Transport
0.10 Km
Level walking - bus stops are located within a short distance from the front and also back entrances of the home
Shops
0.15 Km
Level walking to cafes, restaurants, bank, post/stationery, dairy, beauty clinic, shoe, clothing & giftware shops
Mall
0.75 Km
Royal Oak Shopping Centre including Pak'nSave supermarket
Parks
0.50 Km
Cornwall Park - One Tree Hill
Library
0.00 Km
Mobile library calls fortnightly at the front of our home
Updated: 6 May 2016
The Ministry of Health conducts regular audits of Residential Care Facilities. They can be found HERE.