Rest Home
Edith Cavell Lifecare & Village
At a glance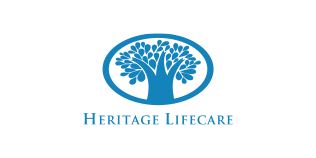 Vacancy

Yes

Care Apartment Vacancy

Yes

Name

Edith Cavell Lifecare & Village

Category

Rest Home

Address

40 Head Street
Sumner
Christchurch 8081

DHB

Canterbury

Phone

Email

Web

Facebook
Personnel
Manager

Scott Wallace

Owner

Heritage Lifecare
Other services

Make your home at Edith Cavell Lifecare & Village

When it comes to everyday life, Edith Cavell makes it easy with a choice of spacious studio rooms, village townhouses, and large rest home rooms, complete with WiFi and a call bell system. There's also an on-site hospital to give you added peace of mind.

Part of the Sumner community since 1970 and extensively refurbished since then, Edith Cavell Lifecare & Village is set amongst landscaped gardens just a stroll from the friendly Sumner village and the sea. We also offer short stay, respite, convalescence and palliative care.

We offer everything from a scooter bay to SKY TV, physiotherapy, podiatry, hairdressing and health checks. We have a range of recreational activities including indoor bowls, exercise classes, quizzes and social gatherings. Our facility van is always on hand for outings.
Service/Facility Details
Service/Facility Details
Detail
Status
Contract with DHB
Yes
Certification
Yes
ORA Applies
No
Updated: 13 Sep 2018
DHB Respite Care Booking Service
DHB Respite Care Booking Service
We provide DHB Respite Care Booking Service.
Bed and Vacancy Details
Bed and Vacancy Details
Detail
Status
Approximate number of beds at this level of care
28
Vacancy
Yes
Impending vacancy
No
Premium Room Charges
Some Rooms from $20.00/day up to $40.00/day as at 23 Jun 2022
MOH Certification and Audit Report
View MOH certification and audit report (opens in a new tab)
Extra admission requirements due to COVID-19
Yes
Updated: 23 Jun 2022
Care Apartment Bed and Vacancy Details
Care Apartment Bed and Vacancy Details
Detail
Status
Approximate number of beds at this level of care
11
Care Apartment Vacancy
Yes
Care Apartment Impending vacancy
Yes - One Studio to be refurbished
MOH Certification and Audit Report
View MOH certification and audit report (opens in a new tab)
Updated: 23 Jun 2022
Personnel
Personnel
Type
Hours Per Week
Status
Details
Registered Nurse
Yes
We provide 24 hour Registered Nurse cover as we provide hospital level care.
Nurse Practitioner
No
We are able to liaise with Nurse Practitioners at Burwood Hospital
Enrolled Nurse
Yes
Healthcare Assistants/Caregivers
Yes
All our caregivers commence the level 3 careerforce training for Health Care Assistants if they don't already have a caregiviers certificate on starting employment.
Physiotherapist
Yes
Our physiotherapist will assess and work with residents as required and works closely with our experienced registered nurses. We have two caregivers assigned to assist with the walking programme.
Social Worker (on site)
Negotiable
Social Workers are readily accessible for consultation and visits as required.
Diversional Therapist
Yes
A programme of diversional therapy for hospital residents is posted monthly - this is in a group or one on one. We have a Diversional Therapist to provide some more input into hospital care level residents
Activities Co-ordinator
Yes
Hairdresser
Yes
We have a hairdresser who has been attending Edith Cavell for a number of years or you can invite your own to visit you.
Podiatrist
Yes
Attends each client 6 weekly.
Dietitian
Yes
Registered staff will refer residents to a dietitian if indicated after nutritional assessment.
Accredited Visitors
Yes
We allow vetted volunteers to assist in activities, outings and one on one time with residents.
Kaumatua
Negotiable
We endeavour to assist residents to maintain any cultural ties they may have in the community before coming to Edith Cavell.
Chaplain/Spiritual Advisor
Yes
Local ministers visit regularly and we have a chaplain for additional support. Various religious groups can be arranged to visit to provide services for all of our residents.
Other Personnel
Yes
Volunteer visitors.
Updated: 14 Nov 2018
Specialities or Areas of Expertise
Specialities or Areas of Expertise
Specialities or Areas of Expertise
Status
Details
Oxygen Management
Yes
We have O2 concentrators .
End of Life/Palliative Care
Yes
We are part of the respected Liverpool Care Pathway and work closely with Nurse Maude Specialist Palliative care team
Wound Care
Yes
We refer as required to Nurse Specialists or Consultants.
Diabetic Care
Yes
Diabetic residents are managed within our home with support from GP and Nurse Specialists who may visit.
Continence Advice
Yes
Available on request.
Stomal Therapy
Yes
Infection Control
Yes
We have a strong relationship with SCL who are available to us for up to date advice and education. Registered Nurse Infection Control Nurse on the premises.
Surgical Followup
Yes
We work closely with DHB specialist staff
Psychiatric Care
No
Although not a pshychiatric unit our residents are able to seek support from a wide ranging network of outreach workers.
Clinical Management
Yes
Other Specialties
Yes
We pride ourselves on nursing care that supports you to remain as independant as possible while still offering a range of nursing services that meet individual needs.
Updated: 13 Sep 2018
Features
Features
Feature
Status
Details
May Bring Own Furniture
Yes
Rooms are fully furnished and we encourage residents to personalize their rooms. Sky and Freeview Television can be arranged with our Facility Manager.
Single Rooms
Yes
Rooms are equipped with spacious showers, and safety grab rails. Nurse call system available.
Rooms suitable for a couple
Yes
We have some rooms suitable for a couple - depending on availability.
Ensuite
Yes
Some rooms have ensuites available, discuss with the Facility Manager.
Alcohol Permitted
Yes
Pets In Residence
Yes
We have one cat.
Negotiate To Bring Own Pet
Yes
We are happy to discuss options for your pets. Only some rooms can accommodate animals, and no caged birds.
Phone Access In Own Room
Yes
This needs to be organised by the resident/family.
Wifi
Yes
Free Wifi available.
Resident can adjust heating in own room
Yes
Cater for under 65 yrs with Disability
Yes
If a prospective client is happy to integrate with older people.
Lounges/seating areas
Yes
Lounges are equipped with comfortable seating and televisions with DVD players. The area is large enough for residents to run meetings, invite guests and partake in a variety of organised functions.
Gay / LGBT IQ Friendly
Yes
A no discrimination policy is in place to provide a friendly and caring space for residents.
Primary Health Funded Short Term Care
Yes
You may qualify for Primary Options For Acute Care Funding. Ask your GP for details.
Provide End of Life/Palliative Care
Yes
It is our privilege to care for people nearing the end of their life. We work closely with GPs and Hospice to provide this care.
Outings
Yes
As part of the activities programme, regular trips are provided to the local community. These can include shopping, sightseeing and picnics.
Residents Committee
Yes
Meetings every second month.
Family Committee
No
Family are welcome to join the residents meeting.
Newsletter
Yes
Monthly.
Policy for management of challenging behaviour
Yes
Our staff are trained to recognise and manage a range of behaviours that residents may have.
Confused Residents
Yes
Our staff are trained to recognise and manage a range of behaviours that residents may have. Accommodation available if not causing disturbance to other residents.
Semi-Secure
Yes
Updated: 30 Apr 2020
Special Features
Special Features
Edith Cavell Lifecare Complex offers all the benefits of a care facility, including entertainment, activities and companionship. The facility is fitted with accessibility ramps, nurse call system, and smoke detectors with water sprinklers. There is public transport at the door and the beach is 400m walking distance with a lovely cafe right on the seaside promenade.

Living in Sumner means you have the best of both worlds, being close to the city and a major hospital but also being in a village atmosphere with rural environs.

The sea air is good for everyone and to wake to a big clear sky in the morning and walk the beach before coffee is part of the secret that is Sumner.
Updated: 9 Oct 2018
Interests & Activities
Interests & Activities
Our activity programme is formulated and changed monthly. Outings are a regular feature and often include stopping somewhere for coffee. Games and quizzes are always popular and there is great competition in bowls with the red and black teams competing for the annual trophy.

We have regular BBQ's over the summer months.

Age Concern and Alzheimer's Society are easily accessed through us and we welcome them to our facility. Large print books and Blind Foundation listening books form part of our library service and we also rent DVDs or videos.

Entertainers form a regular part of our programme. Sky TV is also available in the main lounges. Happy Hour with entertainment with our resident pianist feature every Friday afternoon.

Most residents choose to have breakfast in bed, however, the dining room is also open. We have a lovely garden setting and outside furniture ensures it is accessible to all. We have a small shop for toiletries onsite.
Updated: 9 Oct 2018
Additional Information
Additional Information
Topic
Details
What's included in your fees and what's not
Personal Items.
Staffing qualifications and details
Registered Nurses and trained/experienced Caregivers. Skilled Domestic staff. Physio Assistant and Diversional Therapist.
Details about meals
Home cooking at Edith Cavell is a speciality. Breakfast is delivered to you in bed however the dining room is available if you would prefer. Morning and afternoon tea are served to you in your room or in the lounge.Our main meal is at midday and all diets are catered for.
Associated Complexes
Part of Heritage Lifecare
Updated: 13 Sep 2018
Languages Spoken
Languages Spoken
Language
Status
Details
Cantonese
Yes
Chinese
Yes
English
Yes
Fijian
Yes
Fijian Indian
Yes
Filipino
Yes
French
Yes
Hindi
Yes
Interpreter
Yes
Mandarin
Yes
Nepali
Yes
Portugesse
Yes
Punjabi
Yes
Swedish
Yes
Tagalog
Yes
Welsh
Yes
Updated: 13 Sep 2018
Religious/Spiritual Affiliations
Religious/Spiritual Affiliations
Religious/Spiritual Affiliations
Status
Details
Anglican
Yes
Baptist
Yes
Christian
Yes
Denominations/Faiths represented
Yes
All religions welcome.
Inter denominational
Yes
Roman Catholic
Yes
Updated: 13 Sep 2018
Distances
Distances
Location
Distance
Details
Public Transport
0.10 Km
To bus stop.
Shops
1.00 Km
There is a supermarket and many friendly cafes in the village.
Mall
5.00 Km
Parks
0.40 Km
Library
1.00 Km
A selection of books are collected from the library for the use of residents on a monthly basis. Full library facilities available from our own complex.
Updated: 9 Oct 2018
Credentials & Membership
The Ministry of Health conducts regular audits of Residential Care Facilities. They can be found HERE.
257