Christinas
At a glance
Vacancy

Yes

Name

Christinas

Category

Rest Home

Address

284 Massey Road
Māngere
Auckland 2024

Postal Address

284 Massey Road
Māngere East
Auckland 2024

Region

Counties Manukau

Phone

Fax

Mobile

Email
Personnel
Manager

Cora Noblejas - (09) 276 5640

Owner

Cora Noblejas - (09) 276 5640
Photos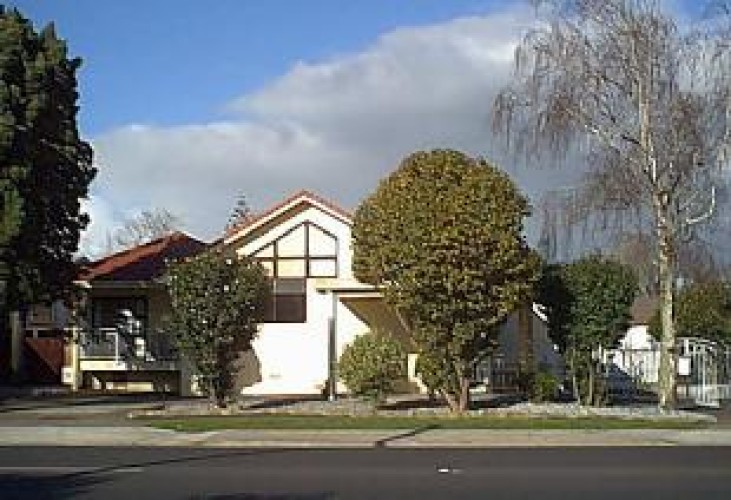 Map
Reviews
Small enough to be personal - - - Large enough to be professional.
Service/Facility Details
Service/Facility Details
Detail
Status
Contract with Te Whatu Ora
Yes
Certification
Yes
ORA Applies
No
Updated: 18 May 2022
Bed and Vacancy Details
Bed and Vacancy Details
Detail
Status
Approximate number of beds at this level of care
21
Vacancy
Yes
long term private or subsidized resident, Respite care available no extra charges.
Impending vacancy
No - 0
Short stay considered
No
Premium Accommodation Charges
No
MOH Certification and Audit Report
View MOH certification and audit report (opens in a new tab)
Extra admission requirements due to COVID-19
Please enquire
Updated: 8 Dec 2023
Personnel
Personnel
Type
Hours Per Week
Status
Details
Registered Nurse
Yes
Owner Manager is a Registered Nurse
Healthcare Assistants/Caregivers
Yes
Physiotherapist
Negotiable
Referral to private service as required.
Occupational Therapist
Negotiable
Referral to private service as required.
Diversional Therapist
Yes
Activities Co-ordinator
Yes
Hairdresser
Yes
Cora will cut the male residents hair at no cost and staff also cut some female residents hair (a small cost). The hairdresser calls as required to do sets.
Podiatrist
Yes
Cora will attend to the pedicure requirements of most residents. The podiatrist calls 6-8 weekly for those who require more specialised treatment.
Dietitian
Negotiable
Accredited Visitors
Negotiable
Kaumatua
Negotiable
Chaplain/Spiritual Advisor
Yes
Catholic Communion weekly.
Other Personnel
Yes
Community Support Worker
Updated: 18 May 2022
Specialities or Areas of Expertise
Specialities or Areas of Expertise
Specialities or Areas of Expertise
Status
Details
End of Life/Palliative Care
Yes
Dialysis
Yes
Wound Care
Yes
Diabetic Care
Yes
Continence Advice
Yes
Stroke Rehabilitation
Yes
Infection Control
Yes
Psychiatric Care
Yes
Clinical Management
Yes
Updated: 18 May 2022
Respite, Carer Support or other Short Stay
Respite, Carer Support or other Short Stay
Respite, Carer Support or other Short Stay
Status
Details
Respite
Yes
Carer Support
Yes
Subsidised
Yes
Private Paying
Yes
Booking can be made in advance
Yes
Updated: 18 May 2022
Features
Features
Feature
Status
Details
May Bring Own Furniture
Yes
If residents wish to use an electric blanket these will need to have an annual check.
Single Rooms
Yes
Single rooms with vanities. All have bedside intercom all system.
Alcohol Permitted
Yes
However please discuss this with the Manager.
Phone Access In Own Room
Yes
Residents pay for the cost of their own phone however there are also other phones throughout the home including a portable phone that residents may use.
Wifi
Yes
Resident can adjust heating in own room
Yes
All rooms have thermostatically controlled heaters.
Cater for under 65 yrs with Disability
Yes
This depends upon the relevant funding being available. Referrals are made from Taikura Trust.
Lounges/seating areas
Yes
Two lounges in an open plan area.
Primary Health Funded Short Term Care
Yes
Provide End of Life/Palliative Care
Yes
Palliative Care Contract
No
We will care for our own residents for as long as we can however if nursing care becomes more complex the resident will be reassessed and generally moved to a private hospital.
Outings
Yes
At least twice weekly. The manager takes 3-4 residents on each outing. Theses outings often include going to the beach (in summer) shops or to a cafe.
Residents Committee
Yes
Meetings are chaired by the Activities Co-ordinator , minuted and taken to the Manager to action as relevant.
Policy for management of challenging behaviour
Yes
We do not restrain residents and use de-escalation techniques to manage situations. We know the behavioural symptoms of dementia and aim to prevent difficult situations before they arise.
Confused Residents
Yes
Our residents are well known to us therefore we know each resident's usual pattern. Certain problems eg constipation may trigger confusion. We therefore deal with the cause first.
Smokers Room
Yes
There is a small sunroom over looking the road for this purpose. There is also a gazebo outside which is also suitable for smokers.
Smoking Permitted
Yes
In designated areas.
Semi-Secure
Yes
Updated: 18 May 2022
Special Features
Special Features
OUR POLICY IS:

* to provide a quality, homely environment in which residents may live in an atmosphere of respect and friendliness and have their physical and psychological needs met.

OUR PHILOSOPHY IS:

* to provide to our residents the highest standard of care with kindness and compassion, love and encouragement and common sense.
* to uphold the dignity, privacy and comfort to the individual who merits the highest respect.
* to conduct our business affairs with honesty and integrity.
* to remember that the residents are part of a family outside the Rest Home and the family must be informed and consulted at all times.
Updated: 18 May 2022
Interests & Activities
Interests & Activities
The activity programme is organised by the Activities Co-ordinator.

Activities and outings, and transport to Church or appointments can also be arranged. We will transport on these visits if residents do not have their own family to assist.

Open visiting. There are no set times for visiting, however we would appreciate visitors avoiding mealtimes in consideration of all residents.

If residents need any shopping or mail posted we can do this for them. We also have local papers delivered. If residents require any other papers or magazines, we can order these for them too.

We have barbecues in the car park on summer time and all residents participate.
Updated: 18 May 2022
Additional Information
Additional Information
Topic
Details
What's included in your fees and what's not
Please see the Manager for details.
Staffing qualifications and details
Many staff members have worked at Christina's for a long time with some serving for about 20 years. Staff members and residents therefore know each other well. All services eg Doctors, Podiatrists, Physiotherapists can be arranged to call at the home. Residents may elect their own Doctor if they wish. Our pharmaceutical service is provided by Robin Garlick Pharmacy Personal laundry is done on site.
Details about meals
Nutritious, well balanced home cooked meals. Personal food items can be labelled and kept in the refrigerator.
Associated Complexes
None at present
Updated: 18 May 2022
Languages Spoken
Languages Spoken
Language
Status
Details
Cook Island Maori
Yes
English
Yes
Fijian
Yes
Fijian Indian
Yes
Filipino
Yes
German
Yes
Hindi
Yes
Interpreter
Yes
Māori - Te Reo
Yes
Niuean
Yes
Punjabi
Yes
Rarotongan
Yes
Samoan
Yes
Tagalog
Yes
Tongan
Yes
Tuvalu
Yes
Updated: 18 May 2022
Religious/Spiritual Affiliations
Religious/Spiritual Affiliations
Religious/Spiritual Affiliations
Status
Details
Christian
Yes
Samoan Christian Church called in every Sunday to sing the Gospel and read bible for few minutes
Denominations/Faiths represented
Yes
Many denominations are represented at Christina's
Jehovah Witness
Yes
Non denominational
Yes
Presbyterian
Yes
Roman Catholic
Yes
Communion weekly when required
Seventh Day Adventist
Yes
seventh adventist man called in weekly if they want to join the activities on Tuesday and the Saturday service in Mangere
The Church of Jesus Christ Latter-Day Saints
Yes
Updated: 18 May 2022
Distances
Distances
Location
Distance
Details
Public Transport
0.20 Km
Bus stop on Massey Road
Shops
0.50 Km
Mall
0.00 Km
Parks
0.30 Km
Walter Massey Park
Library
1.00 Km
We have a library service. After the resident has let us know their special requests we can order the books for them.
Updated: 18 May 2022
Credentials & Membership
The Ministry of Health conducts regular audits of Residential Care Facilities. They can be found HERE.