Rest Home
Bupa Eventhorpe Care Home - Resthome
At a glance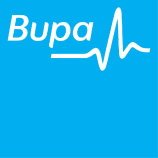 Vacancy

Yes

Name

Bupa Eventhorpe Care Home

Category

Rest Home

Address

32 Firth St
Hamilton East
Hamilton 3015

Postal Address

32 Firth Street
Hamilton East
Hamilton 3216

DHB

Waikato

Phone

Fax

Mobile

Email

Web

Facebook
Personnel
Manager

Jibeesh Chacko - 027 258 9734

Owner

Bupa Care Services - 0800 60 80 99
Other services

At Eventhorpe Care Home, we offer compassionate and respectful rest home, palliative and hospital care, as well as respite and carer support, and palliative care.

Our goal and commitment to you is to help you live the best life possible, supported physically, emotionally and socially and to be as independent as you wish.

At Eventhorpe our range of activities and entertainment offers a relaxed opportunity to keep busy, learn new skills and to get to know others. This also includes outings in our van. You can choose to get involved in as much or as little as you like. Some residents prefer to enjoy their own company in their bedroom. We will always respect this choice.

You can be sure of individual attention from staff who have a "whatever it takes" attitude to providing the support you need to make the most of life. Our wellness approach recognises individual's physical, social, cultural and spiritual needs.

We are based in Hamilton East, close to shopping and on a major bus route
Service/Facility Details
Service/Facility Details
Detail
Status
Contract with DHB
Yes
Certification
Yes
ORA Applies
No
Updated: 18 Aug 2021
Bed and Vacancy Details
Bed and Vacancy Details
Detail
Status
Approximate number of beds at this level of care
34
Vacancy
Yes
Please enquire if you require Rest Home level of care. Our new resthomes rooms are now completed. Please enquire for vacancy. Ensuite available.
Impending vacancy
Yes - Waiting List available
Premium Room Charges
Some Rooms as at 21 Feb 2022
MOH Certification and Audit Report
View MOH certification and audit report (opens in a new tab)
Extra admission requirements due to COVID-19
Yes
Updated: 23 Jun 2022
Testimonials
Testimonials
When Mum was sick the transition from rest home to hospital was so smooth. The respect of Mum and how this was handled was brilliant. Well done team. Ms T

Thanks for all the great communication while we were on holiday. It was a great comfort to know how things were and we were kept in the loop. MC

I just wanted to write and thank you for the wonderful care and service you showed to my extended family recently when my Uncle's father was admitted to your care home. They said you came in on a Saturday and spent over an hour doing the enquiry with them – you were calm, empathetic and supportive, reassured them, answered all their questions, and made sure they had time to process all you shared with them.

Since his admission, my Uncle said how very kind you were in reassuring and empathising with him about his grief about his dad being in care, and that you came up with a care home-based solution for him about a favourite activity he used to do with his dad.

I can't tell you enough how much I appreciate this. The family dynamics are 'interesting' and you have helped them all navigate this difficult time with care and professionalism.

Kind regards
Karry


I am EPOA for my mother and would like to say that when we first met the manager we were under a great deal of stress and pressure to find a suitable care home. Sue couldn't have been more helpful, taking the stress away by organizing transport for Mum from the hospital (at 92 & frail getting in and out of cares is not easy) as well as having her room all set up, medications all sorted etc.

While she was at Eventhorpe we could not fault the respect given to Mum or the care & attention she received. I was continually informed by phone of any changes along with the reasons for the changes.

She was taken for outings and enjoyed all the activities and knitting club.

Mum was treated with respect and my husband & I can not thank Sue and her team enough for the wonderful care of a much loved Mother & Grandmother.

With kind regards and many thanks
Maurice & Leonie
Updated: 24 Dec 2021
Personnel
Personnel
Type
Hours Per Week
Status
Details
Registered Nurse
Yes
We have 24 hour Registered Nurse coverage. Our team of nurses have a high level of experience in aged care.
Nurse Practitioner
Yes
Our medical team consists of 3GP's and 2 nurse practitioners who visit us 4 times a week and provide on call services.
Healthcare Assistants/Caregivers
Yes
Our Caregivers are highly experienced and work towards achieving NZQA qualifications in residential aged care. They are skilled to provide the best care for our residents.
Physiotherapist
Yes
Available by referral.
Occupational Therapist
Yes
As required.
Social Worker (on site)
Yes
As required.
Activities Co-ordinator
Yes
Our activities assistant is on site 32 hours per week. Our programme incorporates one-to-one activities, group sessions and day trips.
Hairdresser
Yes
Our hairdresser visits on a regular basis and provides a great service at a reasonable price.
Podiatrist
Yes
Our skilled podiatrist visits monthly or on request.
Dietitian
Yes
All menus are Dietitian approved. Our Dietitian is available for general advice and oversight of specialised needs.
Accredited Visitors
Yes
This can be arranged on an individual basis.
Kaumatua
Yes
Chaplain/Spiritual Advisor
Yes
Weekly non denomination church services. Visited by other denomination ministers.
Other Personnel
Yes
A wide range of entertainers - Allied Health Professional as needed - Our medical team consist of 3 GP's and 2 nurse practitioners. They visit 4 times a week and provide on call services.
Updated: 18 Aug 2021
Specialities or Areas of Expertise
Specialities or Areas of Expertise
Specialities or Areas of Expertise
Status
Details
Oxygen Management
Yes
We have a registered nurse on duty 24 hours a day who can provide this level of care.
Gastronomy/Nasogastric Management
Yes
We have a registered nurse on duty 24 hours a day who can provide this level of care.
Bariatric (Care of the very overweight)
Yes
We have specialised equipment on site
Palliative Care (Contracted)
Yes
Individual palliative care funding may be available.
End of Life/Palliative Care
Yes
It is our privilege to care for people nearing the end of their life. We work closely with GP's and Hospice to provide this care.
Dialysis
Yes
We are able to provide continuous ambulatory peritoneal dialysis. We also provide support for those requiring haemo dialysis.
Wound Care
Yes
We work together with GP's and specialist wound management nurses as required.
Diabetic Care
Yes
We are able to care for all levels of diabetes and our menu has a range of options for those who need a special diet.
Continence Advice
Yes
We manage residents needs and provide a range of continence products with visits by community nurse specialist on request.
Stomal Therapy
Yes
We manage residents needs and provide a range of products with visits by community nurse specialists on request.
Stroke Rehabilitation
Yes
We provide support for residents who have had a stroke. This may include physiotherapy and special diet options.
Tracheotomy Care
Yes
Your special needs can be discussed prior to admission.
Spinal Injuries Care
Yes
Your special needs can be discussed prior to admission.
Infection Control
Yes
We meet all infection control standards.
Surgical Followup
Yes
We are able to care for people following surgery and provide a range of convalescent care options.
Psychiatric Care
Yes
We will provide referrals to other services as required.
Community Health
Yes
We link with community health professionals as required.
Clinical Management
Yes
Our clinical manager is a registered nurse.
Other Specialties
Yes
Available as required.
Updated: 18 Aug 2021
Respite, Carer Support or other Short Stay
Respite, Carer Support or other Short Stay
Respite, Carer Support or other Short Stay
Status
Details
Respite
Yes
We welcome residents who wish to stay for a short time, either to give relatives and care givers a break, or because they need a little bit of extra care to recuperate and return home.
Carer Support
Yes
We welcome residents who wish to stay for a short time, either to give relatives and care givers a break, or because they need a little bit of extra care to recuperate and return home.
Subsidised
No
Subsidy may be available.
Private Paying
Yes
We welcome people who are self funded or have insurance cover.
Booking can be made in advance
Yes
According to bed availability.
Updated: 18 Aug 2021
Features
Features
Feature
Status
Details
May Bring Own Furniture
Yes
Residents are welcome to personalise their room. We understand the importance of making it feel like home.
Single Rooms
Yes
We have nicely appointed single rooms.
Shared Rooms
Yes
We have no shared rooms, although we would accommodate a husband and wife, who wished to have the same room - negotiable and subject to availability.
Rooms suitable for a couple
Yes
Ensuite
Yes
Some have ensuites
Alcohol Permitted
Yes
Pets In Residence
Yes
Negotiate To Bring Own Pet
Yes
We are happy to discuss options for your pets.
Phone Access In Own Room
Yes
You are welcome to have a phone and internet installed at your own cost.
Wifi
Yes
Resident can adjust heating in own room
Yes
We have under floor heating, that can be adjusted in sections of the care home.
Cater for under 65 yrs with Disability
Yes
We discuss your special needs prior to admission.
Lounges/seating areas
Yes
Primary Health Funded Short Term Care
Yes
You may qualify for Primary Options For Acute Care Funding. Ask your GP for details.
Provide End of Life/Palliative Care
Yes
It is our privilege to care for people nearing the end of their life. We work closely with GP's and Hospice to provide this care.
Palliative Care Contract
Yes
Individual funding may be available. Ask your GP or the hospital for more details.
Day Programme for day stay clients
Yes
It is possible for people to join us during the day and return home at night.
Outings
Yes
As part of the activities program regular trips are provided to the local community. These can include shopping, sight seeing and picnics.
Whanau Room
Yes
We have areas available where residents and their families can spend quiet time together.
Maori Kaupapa
Yes
We respect all cultures.
Residents Committee
Yes
We have a care home residents group with regular meetings. Bupa also has a National Residents and Relatives Association.
Family Committee
Yes
We welcome family input and hold family forums on a regular basis.
Newsletter
Yes
The care homes newsletter is published on a regular basis.
Policy for management of challenging behaviour
Yes
Our staff are trained to recognise and manage a range of behaviours that residents may have.
Confused Residents
Yes
Our staff are trained to recognise and manage a range of behaviours that residents may have. This may include residents who become confused.
Smokers Room
Yes
Seperate area for smoking
Smoking Permitted
Yes
Only in the smoking area.
Updated: 18 Aug 2021
Special Features
Special Features
Eventhorpe Rest Home and Hospital is owned by Bupa Care Services, specialists in aged care. We provide a lovely home for elderly people needing our care.

The team at Bupa Care Services is passionate about helping older New Zealanders to get the most out of life. Our strong caring ethics, dedication and respect are valued by people at some of the vulnerable times in their lives - trust is intrinsic to the way we work.

Bupa has no shareholders so all surpluses are reinvested into our care homes.
Updated: 18 Aug 2021
Additional Information
Additional Information
Topic
Details
What's included in your fees and what's not
A government subsidy may be available for part or all of your care.
Staffing qualifications and details
Eventhorpe meets all recommended staffing levels for residential care.
Details about meals
Our menus are dietitian approved and cater to individual preferences and requirements. We serve molded puree food for the residents who needed mashed meal.
Visitor information
No restriction on visiting hours unless it is indicated. Please remember not visit our Care Home if you are unwell.
Internet access
Internet access is available for all residents.
Associated Complexes
We are part of Bupa Care Services, a specialist aged care provider. Bupa Care Services also has retirement villages and service apartments.
Updated: 18 Aug 2021
Languages Spoken
Languages Spoken
Language
Status
Details
Afrikaans
Yes
Cantonese
Yes
Chinese
Yes
Chinese dialect
Yes
Cook Island Maori
Yes
English
Yes
Estonian
Yes
Fijian
Yes
Fijian Indian
Yes
Filipino
Yes
Gujarati
Yes
Hindi
Yes
Indonesian
Yes
Khmer (Cambodian)
Yes
Korean
Yes
Malayalam
Yes
Maori - Te Reo
Yes
Min Chinese
Yes
Nepali
Yes
Punjabi
Yes
Samoan
Yes
Tamil
Yes
Telugu
Yes
Thai
Yes
Updated: 18 Aug 2021
Religious/Spiritual Affiliations
Religious/Spiritual Affiliations
Religious/Spiritual Affiliations
Status
Details
Anglican
Yes
Christian
Yes
Inter denominational
Yes
Non denominational
Yes
A weekly church service is held in our home
Roman Catholic
Yes
Updated: 18 Aug 2021
Distances
Distances
Location
Distance
Details
Public Transport
0.25 Km
Short distance from major bus stop route
Shops
1.00 Km
Mall
With in a short drive
Parks
Main Hamilton gardens very close by, including lovely rose gardens, within walking distance.
Library
Hamilton library visits regularly
Updated: 18 Aug 2021
The Ministry of Health conducts regular audits of Residential Care Facilities. They can be found HERE.
289