Ambridge Rose Manor
At a glance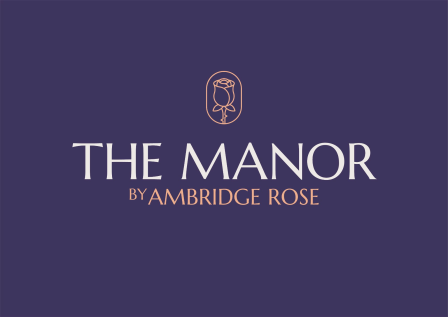 Vacancy

No

Name

Ambridge Rose Manor

Category

Rest Home

Address

157 Edgewater Drive
Pakuranga
Auckland 2010

Postal Address

PO Box 58247
Botany
Auckland 2163

Region

Counties Manukau

Phone

Email

Web

Facebook
Personnel
Manager

Brian Pullar (COO) - 09 576 2590 (option 1)

Owner

Allan & Linda Sargeant - 09 576 2590

Owner / Chief Executive Officer

Allan Sargeant - 09 576 2590

Admissions Co-ordinator

Kamal Kaur - 09 576 2590 (option 1)

Clinical Manager

Tee Cheetham - 09 576 2590 (option 1)
Other services
WELCOME TO THE MANOR BY AMBRIDGE - REST HOME AND PRIVATE HOSPITAL CARE

Discover exceptional private hospital and rest home care at The Manor, located in the serene Edgewater Drive in Pakuranga.

Our Ministry of Health Certified Facility offers 104 well-appointed single bedrooms some with ensuites and some with stunning Tamaki Estuary views.

HOSPITAL LEVEL CARE FOR THOSE WHO NEED ASSISTANCE
Our compassionate, well-trained staff provide hospital-level care for those who need assistance with eating, hygiene, and mobility, ensuring their safety and comfort.

With a focus on creating a family-like environment, we strive to make The Manor feel like home. Trust us to provide your loved ones with the highest standard of care and peace of mind

FACILITIES AT THE MANOR
• Private ensuites and shared bathroom facilities available.
• Our nurses are highly trained to meet the New Zealand Nursing Council standard.
• Palliative and respite care options available.
• We provide specialised care for diabetes, long-term medical care, severe illness, and stroke rehabilitation.
• Our healthcare staff are trained to assist residents with various disabilities, ensuring their comfort and safety.
• A registered nurse is on duty 24/7 to provide round-the-clock care and support.

We welcome your enquiry about The Manor by Ambridge Rose.

***

ABOUT AMBRIDGE ROSE
At Ambridge Rose, our core purpose is to provide exceptional elderly care that enhances the quality of life for every resident. Caring for older people is a privilege, and we take our responsibility seriously.

TAILORED OPTIONS FOR INDIVIDUAL CARE
We offer a range of tailored care options to meet the unique needs of every resident. With a full continuum of healthcare services available, our rest homes, specialist dementia care and private hospital ensure your loved ones receive comprehensive medical care as needed. We also provide short-term respite and palliative care to support the families of our residents.

FAMILY COMES FIRST
We understand that family support is essential to the well-being of our residents, which is why we welcome family involvement and encourage families to be part of the care team. We also offer an AgedConnect programme to provide regular updates about your loved one, so you can stay connected, even if you're unable to visit in person.

WARM & WELCOMING
Our dedicated, experienced team is committed to providing personalised care and attention, while also creating a warm and welcoming community that promotes socialisation and engagement. We are empathetic and family-focused approach, ensuring every resident feels valued and supported, with healthcare staff and registered nurses available 24/7 to provide compassionate and professional assistance.

ALWAYS AVAILABLE
Our team is always available to assist with daily needs and to maintain a comfortable living space. We believe we can empower every person to live a happier and healthier life. At Ambridge Rose, we're committed to providing exceptional aged care services at our Auckland rest homes that prioritise the wellbeing, comfort, and dignity of our residents.

With a consulting dietician, hairdresser, podiatrist, physiotherapists, and spiritual support services available, we offer a holistic approach to aged care that meet the unique needs and preferences of every individual.

PERSONALISED ACTIVITIES & MEALS
Our resident's comfort and personal lifestyle choices come first, offering the flexibility for your days to be as active or relaxed as you wish. Our assisted living rest homes feature various activities and events tailored to your preferences, and our chefs work alongside a nutrition consultant to create menus that meet all dietary requirements.

OUR FAMILY LOOKING AFTER YOURS
As a family-owned business, headed by Allan and Linda Sargeant, we are dedicated to enhancing the lives of our residents. We have been providing quality care since 2002 across our rest homes and private hospital, and our healthcare staff has evolved to meet the changing needs of our residents.

We know the importance of having a skilled and compassionate team to provide the best care for older people. We understand that caring for others requires a special kind of person - that's why our staff are not only highly skilled and experienced but also patient, kind, and fun.

Our experienced clinical team, with extensive knowledge and qualifications in aged-care, sets the standard for the entire care-giving family. We are dedicated to providing personalised care and creating a warm and welcoming environment where everyone feels at home.
Service/Facility Details
Service/Facility Details
Detail
Status
Contract with Te Whatu Ora
Yes
Certification
Yes
ORA Applies
No
Updated: 29 Aug 2012
Bed and Vacancy Details
Bed and Vacancy Details
Detail
Status
Approximate number of beds at this level of care
5
Vacancy
No
Impending vacancy
No
Short stay considered
No
Premium Accommodation Charges
Yes from $30.00/day up to $35.00/day as at 22 Aug 2023
MOH Certification and Audit Report
View MOH certification and audit report (opens in a new tab)
Extra admission requirements due to COVID-19
Please enquire
Updated: 1 Dec 2023
Personnel
Personnel
Type
Hours Per Week
Status
Details
Registered Nurse
Yes
Enrolled Nurse
Yes
Healthcare Assistants/Caregivers
Yes
Physiotherapist
Negotiable
Occupational Therapist
Yes
Activities Co-ordinator
Yes
Hairdresser
Yes
Podiatrist
Yes
Dietitian
Yes
Accredited Visitors
Yes
Kaumatua
Yes
Chaplain/Spiritual Advisor
Yes
Other Personnel
Yes
Updated: 7 Jun 2011
Specialities or Areas of Expertise
Specialities or Areas of Expertise
Specialities or Areas of Expertise
Status
Details
Oxygen Management
Yes
Wound Care
Yes
Continence Advice
Yes
Infection Control
Yes
Clinical Management
Yes
Updated: 23 Mar 2008
Features
Features
Feature
Status
Details
May Bring Own Furniture
Yes
Single Rooms
Yes
Shared Rooms
Yes
Rooms suitable for a couple
Yes
Alcohol Permitted
Yes
with supervision
Pets In Residence
Yes
Negotiate To Bring Own Pet
Yes
Phone Access In Own Room
Yes
Lounges/seating areas
Yes
Outings
Yes
Whānau Room
Yes
Policy for management of challenging behaviour
Yes
Confused Residents
Yes
Smokers Room
Yes
Smoking Permitted
Yes
Only in designated area
Semi-Secure
Yes
Updated: 2 Aug 2010
Interests & Activities
Interests & Activities
Activity programme, Art, BBQ, Bingo, Board games, Bowls, Cards, Church, Craft, Dancing, Entertainers, Exercises, Games, Happy Hour, Housie, Indoor Games, Jigsaw, Library, Minibus, Movies, Music, Newspaper reading, Outings, Pianist, Quizzes, Reading, Sing-a-longs, Videos, Views
Updated: 23 Mar 2008
Additional Information
Additional Information
Topic
Details
Staffing qualifications and details
24 hour care
Details about meals
Nutritious home cooked meals
Updated: 23 Mar 2008
Languages Spoken
Languages Spoken
Language
Status
Details
English
Yes
Fijian Indian
Yes
Filipino
Yes
Interpreter
Yes
Interpreters for most other languages are available as required.
Updated: 15 Mar 2016
Religious/Spiritual Affiliations
Religious/Spiritual Affiliations
Religious/Spiritual Affiliations
Status
Details
Anglican
Yes
Baptist
Yes
Christian
Yes
Inter denominational
Yes
Methodist
Yes
Non denominational
Yes
Presbyterian
Yes
Roman Catholic
Yes
Salvation Army
Yes
Seventh Day Adventist
Yes
Updated: 23 Mar 2008
Distances
Distances
Location
Distance
Details
Public Transport
0.10 Km
Shops
0.30 Km
Mall
1.50 Km
Close to Pakuranga Plaza and Botany Town Centre
Parks
0.10 Km
Library
0.02 Km
Auckland Council mobile library visits fortnightly.
Updated: 1 Mar 2013
Credentials & Membership
The Ministry of Health conducts regular audits of Residential Care Facilities. They can be found HERE.